"For those of you thinking of taking your family on vacation but you're not 100% sure, take the trip.
You may worry about money, finances, work days missed, kids' behavior, etc… but don't. Just do it. Take the trip.
A few years ago, during a funeral visitation, I remember walking up to a casket to a grieving husband, friend, and father. He left my husband and I with words we'll never forget and since then we have lived those words.
He told us no matter what, when it's all said and done, you need memories because sometimes that's all you have left. You need to take those trips with your kids. Every single one you talk about. If you have to put it on the credit card (a reasonable amount) and pay it off later, take the trip.
Even if it's just for a couple of days, take the trip.
You can make more money. You may not get the opportunity to make more memories. When your kids are older, that's what you have left.
On our family trip we've laughed, had fun, slept very little, watched our kids fall to the ground and make sand angels during family pictures, and borderline about lost our minds because our toddlers were so tired and off schedule they could barely function.
But does any of that really matter? No, because we're headed home with memories you can't replace.
My kids have seen and experienced things they can't see and do at home. They saw a sea turtle, crabs, fish, sting rays, and three manta rays swam within inches of my husband and 4-year-old. That's an experience you can't replace. Take the trip.
My kids laughing and reliving moments that happened on this trip is more than priceless to me.
Take the trip.
Parents, if you're worried about not having a long vacation, your kids don't care. Just take a few days and make memories.
Time is precious and we're not promised tomorrow.
Trust me.
TAKE THE TRIP."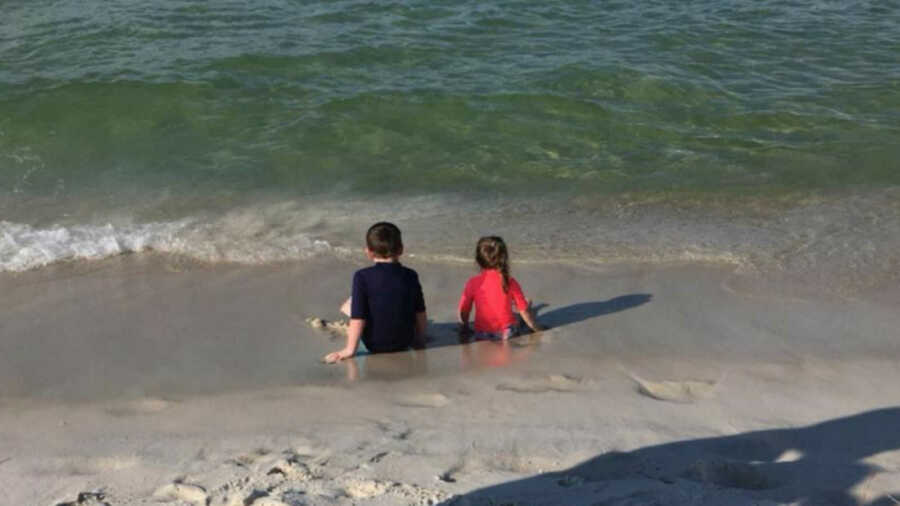 This story was submitted to Love What Matters by Vicki Tate of Tennessee. Join the Love What Matters family and subscribe to our newsletter.
Read more stories like this:
'We'll refund your money, but you have to leave.' 'What?' Husband: 'YOU NEVER GET TO CHOOSE WHERE WE GO AGAIN.': Woman recounts hilarious attempt at saving money on vacation
'Take the vacation, quit the job you hate, take the family photos. Someone might not be here tomorrow.': Brain tumor survivor shares powerful reminder to 'live like you're dying'
Do you know someone who could benefit from this story? Please SHARE on Facebook to remind them to love what matters most.