"Grant and I talked early in our relationship about spending the rest of our lives together. As time went on I could tell our relationship was getting closer and closer. We were nearing the next step. The week of the engagement he had one of my girlfriends set up some time to get our nails done. Then on that Saturday, he woke me up and told me to get dressed as he was taking my daughter and I out to a nice breakfast.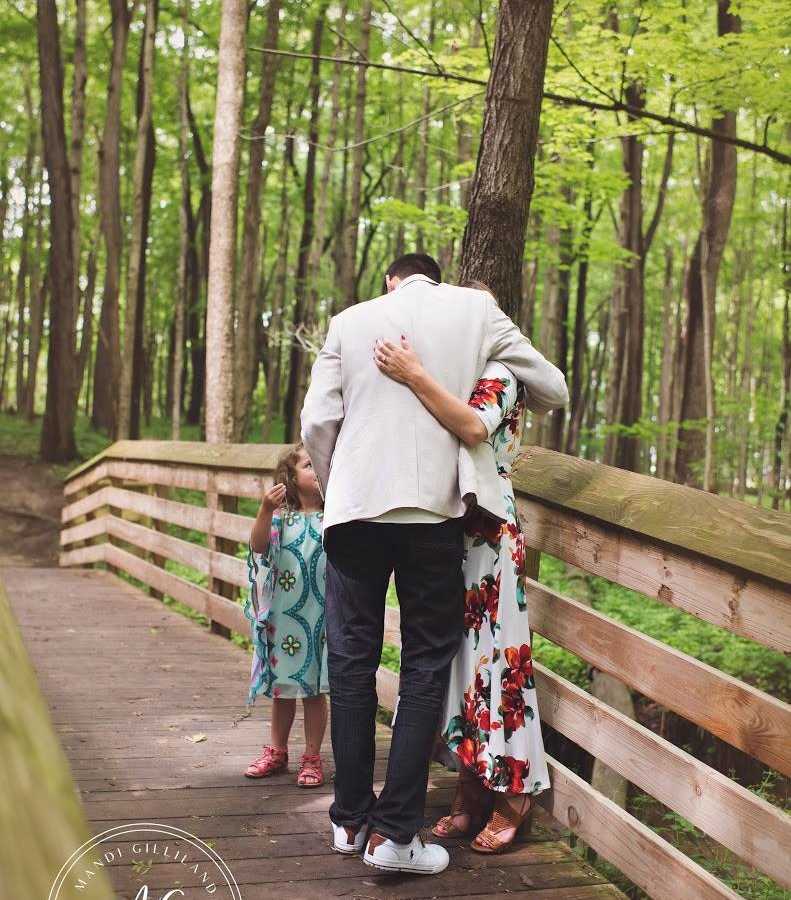 My daughter and I got all dolled up and he took us to Cracker Barrel. (Confused as to why I got so dressed up to go to Cracker Barrel, I immediately became nervous). After anxiously eating breakfast, hoping and praying he wasn't going to get down on one knee in the middle of a very busy Saturday morning brunch, we left. Shortly after we arrived at Ritchey Woods Nature Preserve, and I immediately knew something was definitely up! We walked a mile in the woods, all the while I was wearing heels. It was quite the adventure, let me tell you!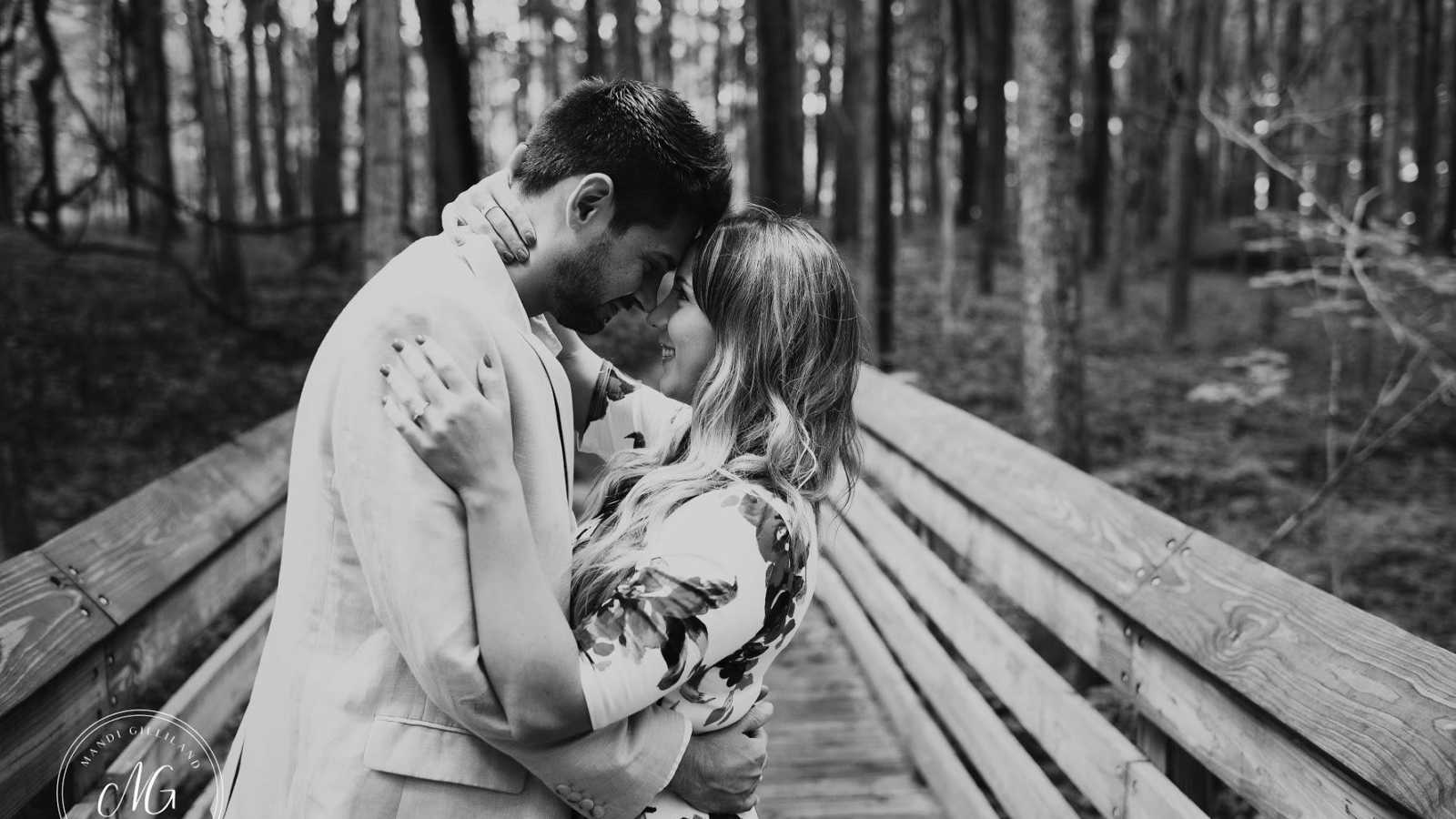 Finally, we got to a wooden bridge in the middle of the forest and he got down on one knee. As soon as he got down on one knee, my friend, who is a professional photographer, came out of hiding and captured one of the best moments of my life! After proposing to me, Grant got back down to propose to my daughter. He said, 'Adrianna can I be your daddy, to promise to love and protect you for the rest of your life?'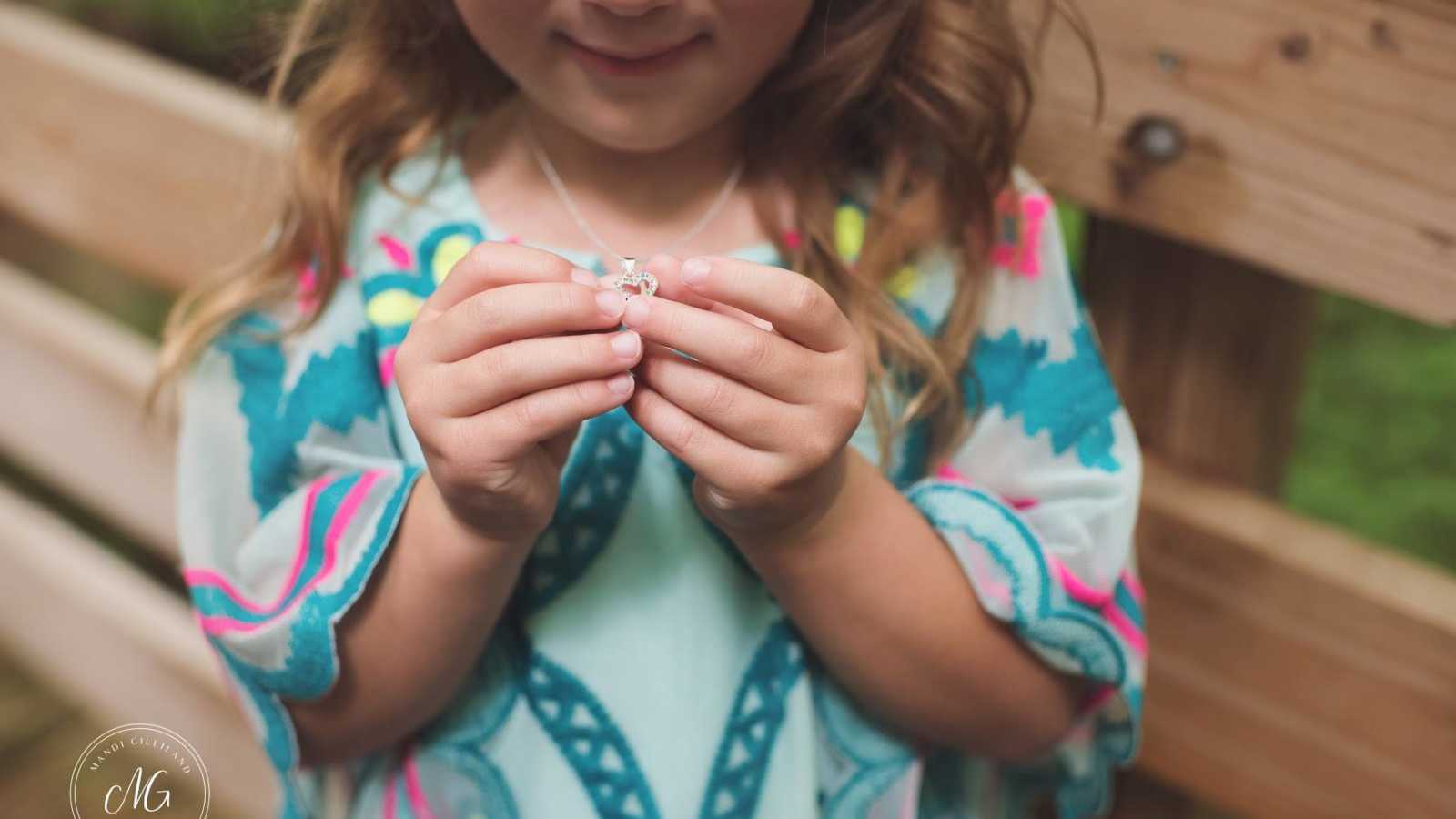 As soon as he spoke those sweet words, I once again broke down in tears. Not the cute kind of tears either, the bawling type tears. My little heart could not take so much love! My daughter replied in complete shock, 'Thank you!' (As she has always been raised to use her manners when given a gift.) Grant then asked her, 'Is that a yes or no sweetheart?' She replied, 'YES!' and then screaming with joy she said, 'I FINALLY GET A DADDY MOMMY, I FINALLY GET A DADDY!'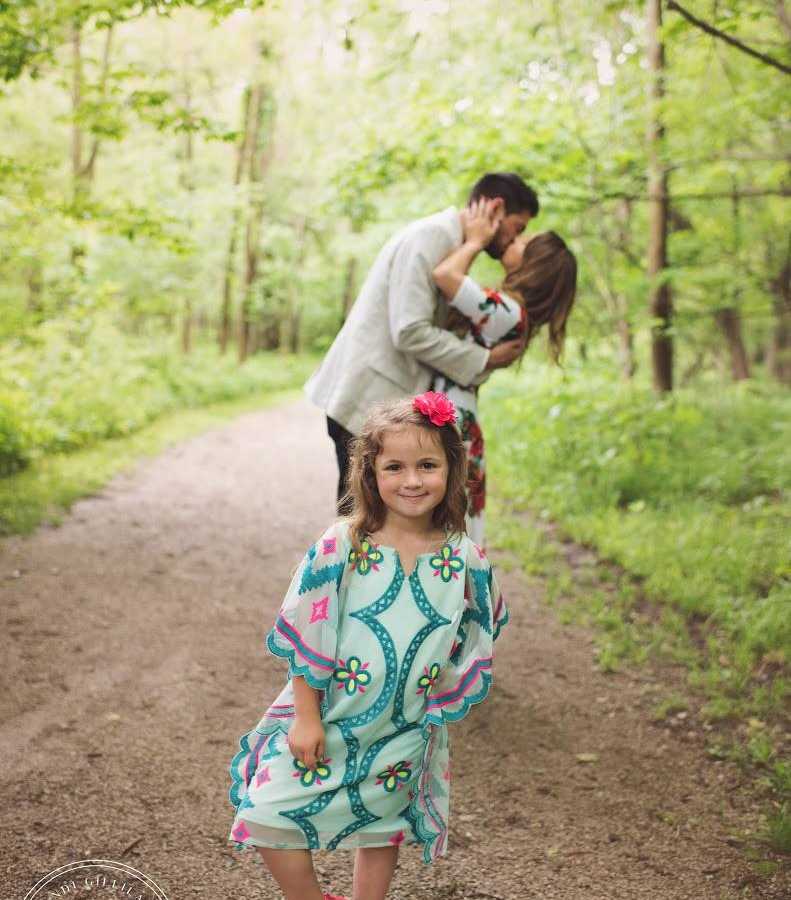 He presented her with a beautiful heart necklace as a symbol that she now carries a piece of his heart with her. Our beautiful little family of two has now become three! I can't wait to spend the rest of my life with this man! My daughter and I both got our fairy tale ending."
This story was submitted to Love What Matters by Mandi Gilliland Photography.   Submit your story here. For our best love stories, subscribe to our free email newsletter.
SHARE this story on Facebook or Twitter to show the bonds between step- parents and children in addition to the beauty of love.
SaveSave