Attending The Birth
"Jacee wanted to attend Zadyn's birth 18 months ago, but we felt she was too young to attend. So this pregnancy her dad and I discussed it and decided it might be a good learning experience for her! Jacee came to the hospital with my husband Zack and I around Noon.
I received an epidural and made it through the next 8 hours with little to no pain. Around 8 PM, the epidural wasn't working so well, but I was able to start pushing.
They converted my bed, and Jacee was so upset because she is so short, and she thought she wasn't going to be able to see the delivery over the bed. My doctor, Dr. Walter Wolfe then suggested, 'Jacee why don't you suit up and come deliver the baby.'
I was in shock lol! I told her as long as Zack doesn't care go ahead, and he said 'Go for it Jacee!' She got suited up for delivery.
Delivery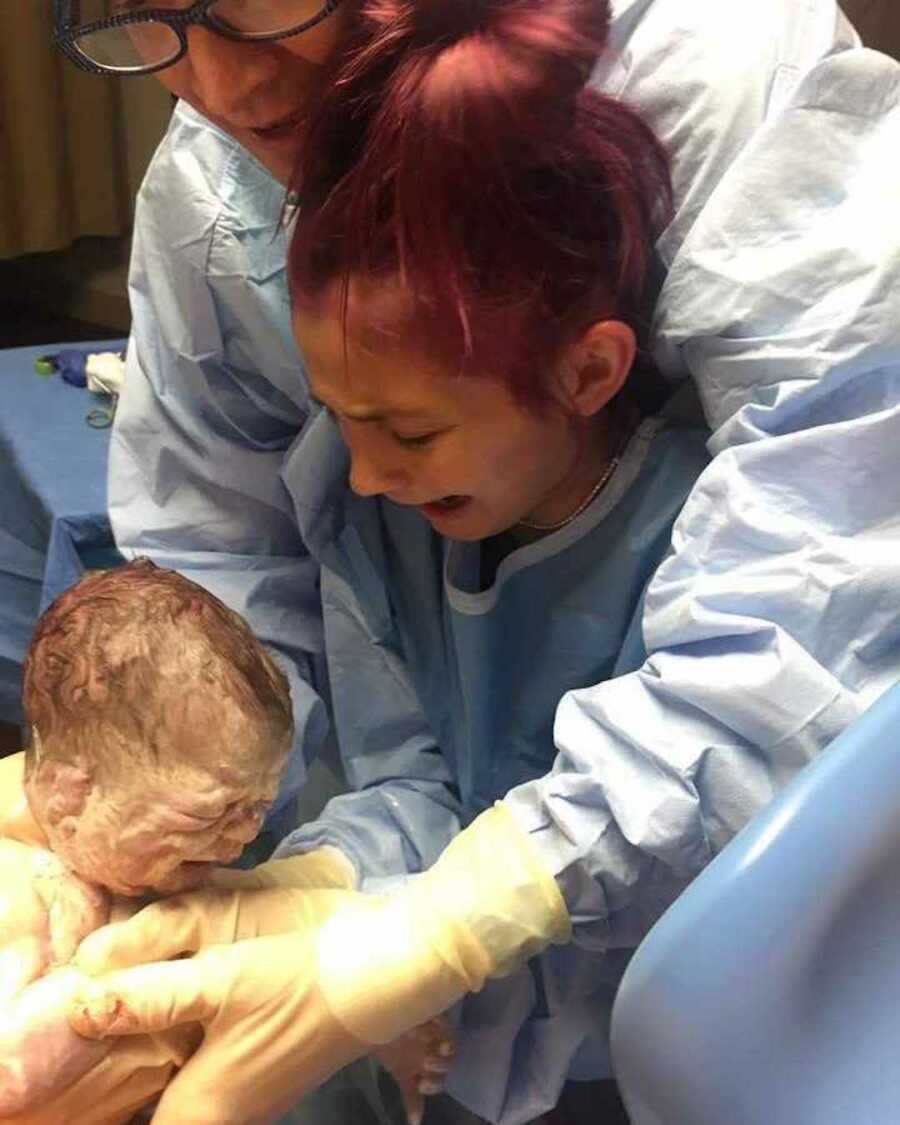 Although the pain from the contractions and the pushing hurt me so bad… watching Jacee's expressions on her face were like no other. Concentrating on her face while I pushed helped me so much! Dr. Wolfe actually put her hands on the inside of his and allowed her to do the entire delivery. We were all very emotional and it was like no feeling I've ever felt.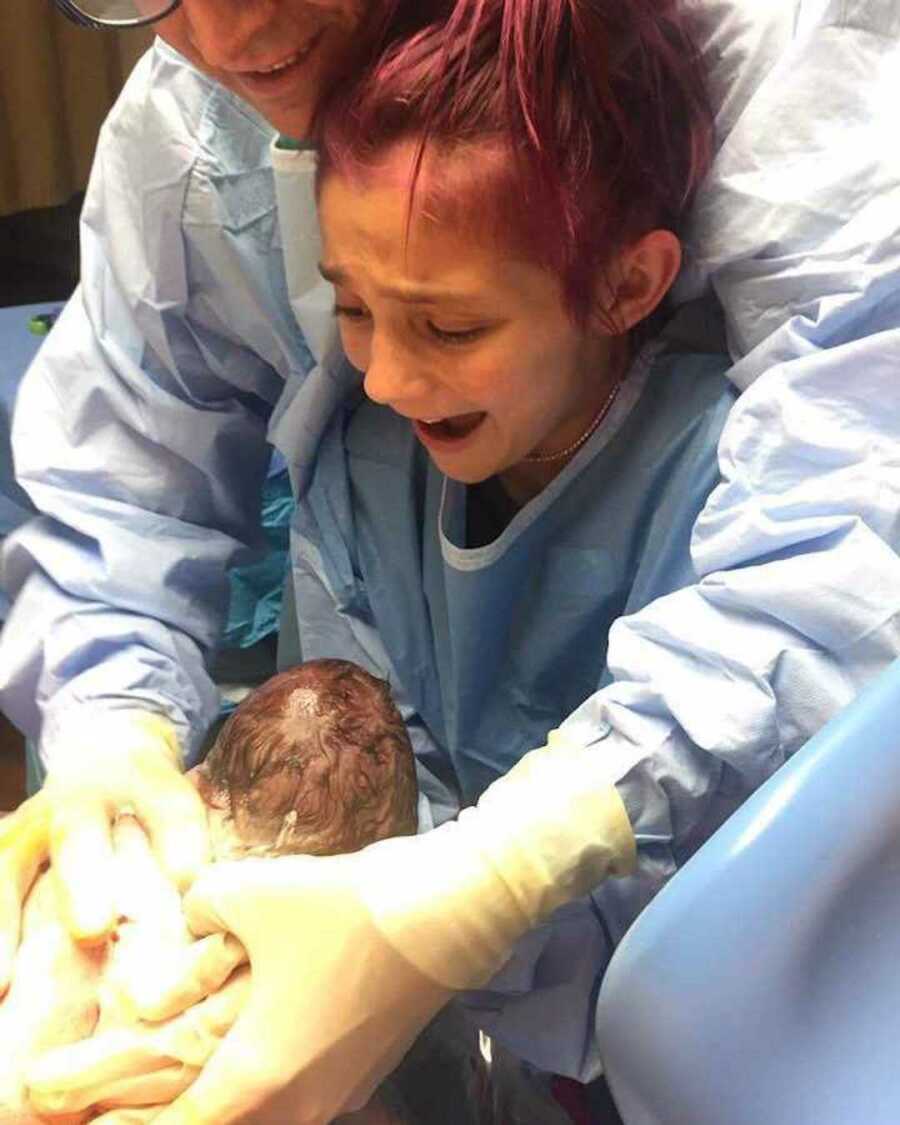 It's not every day your eldest child at 12 years old gets to deliver your last child."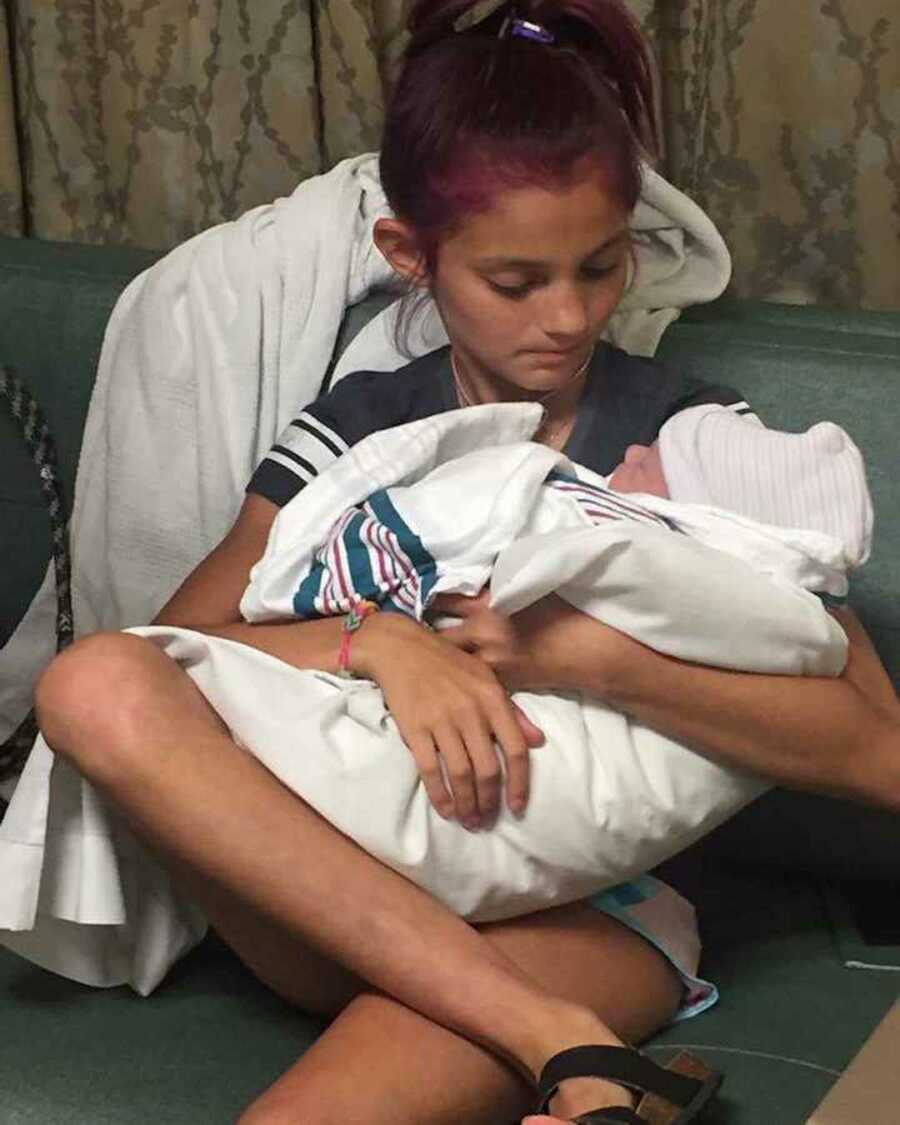 This story was submitted to Love What Matters by Dede Dellapenna and Nikki Smith. For our best love stories, subscribe to our free email newsletter.
Read more stories like this:
Breathtaking Moment 8-Year-Old Helps Deliver Her Baby Sister After Mom's 3 Miscarriages
'Catch of a lifetime': After infertility battle, dad delivers baby barehanded
SHARE this story on Facebook or Twitter with friends and family to show the beauty of childbirth.
SaveSave
SaveSave
SaveSave