Disclaimer: The following story contains graphic images, details of addiction which may be upsetting for some.
"I have NEVER shared these photos before. I'm not sure I ever intended to. This is extremely hard for me in so many ways. However, too many people are dying. I have friends who need to see this. It goes beyond what my words can accomplish.
This is by far, the most raw thing I have shared with the world. Please read. Please share.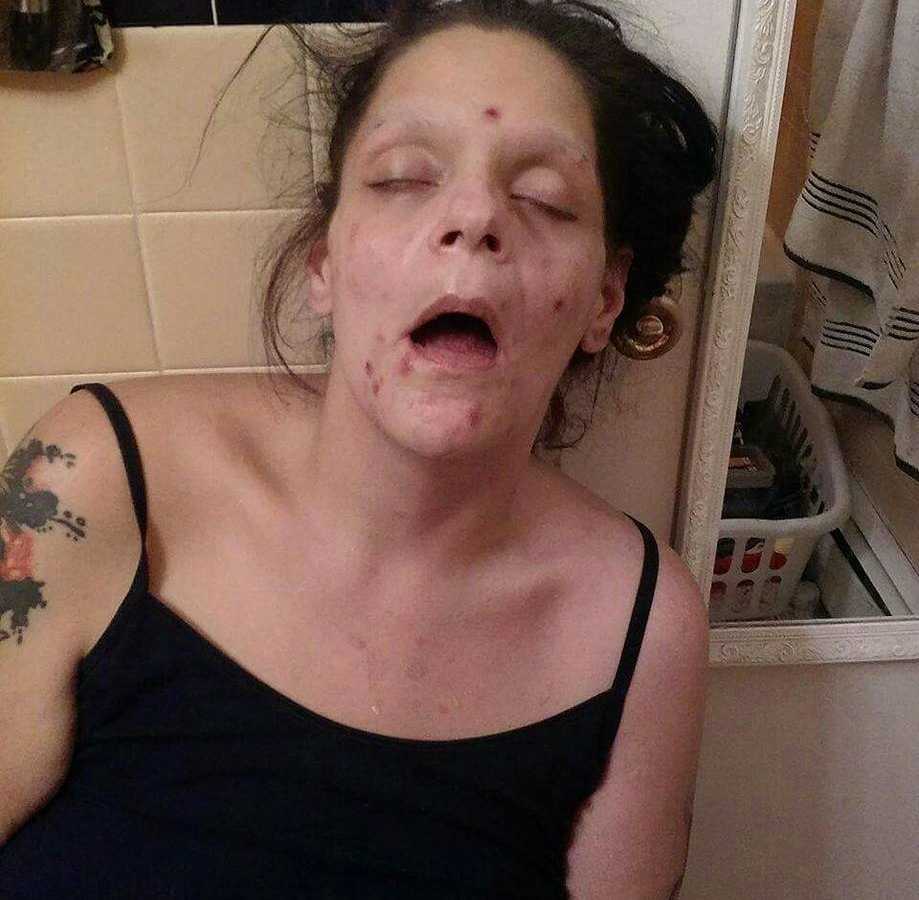 My name is Melissa, and I'm an addict. I have been clean and in recovery for just about a year and five months. Below, you will find extremely disturbing images of me while in active addiction. This was what I looked like, daily, for years.
This is what my husband dealt with. This is what my little girls walked in on. This is what my family and friends saw, on the rare occasions I left the house.
I was SICK. I was DYING. I was so far gone I thought I could NEVER recover. I was so lost I couldn't imagine a life without using. I just wanted it to end; I didn't realize I was hardly alive.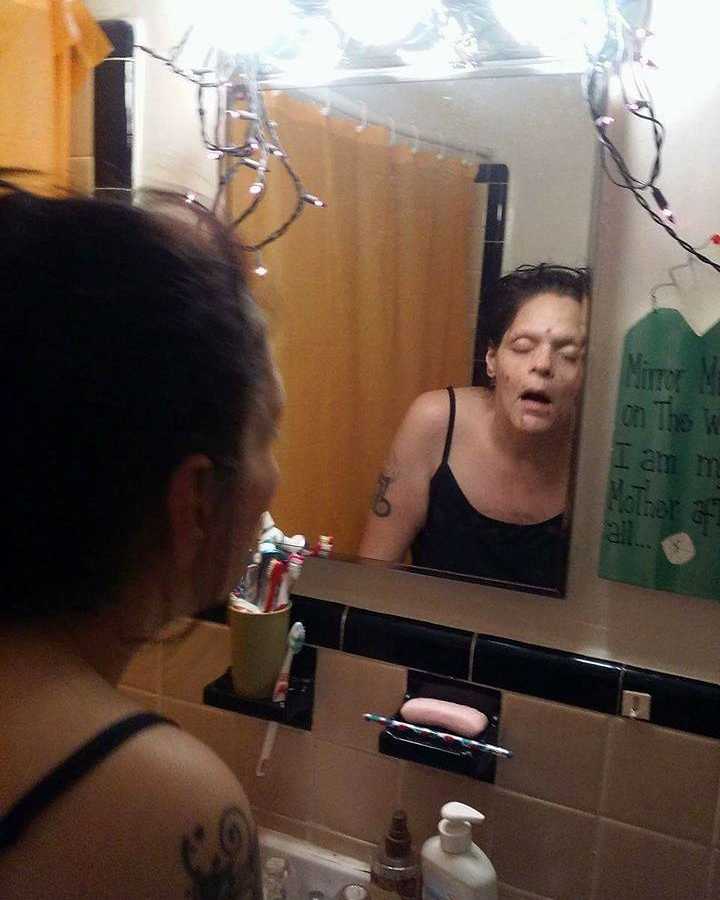 If you are currently in active addiction, this is my plea to you. Look at these pictures. Images of a dead girl. A needle junkie with a habit so fierce she spent days and nights in a self-induced coma on her bathroom floor.
A girl who would spend every cent on dope and forget she had kids to feed and take care of. A girl who lost every single thing she ever had. A girl who was so sick she thought she would never ever find a way out, until she did.
If you are reading this and are going through the same pain I did, I am begging you to reach out. I died more than once. I have now found life. I promise you, there is HOPE. There is recovery. There is freedom and serenity and you are worthy of it.
Please, please reach out. You do not have to suffer any longer. You are not alone. Just reach out your hand, I'm right here.
My name is Melissa. I am a RECOVERED addict. Share with me your darkness, and I'll lead you towards the light. I love you all."
This story was submitted to Love What Matters by Melissa Lee Matos. Subscribe to our free email newsletter, Living Better—your ultimate guide for actionable insights, evidence backed advice, and captivating personal stories, propelling you forward to living a more fulfilling life.
SHARE this story on Facebook or Twitter to show there is hope for recovery and a community is available for support.
SaveSave
SaveSave
SaveSave