"I'm stuck in the van with my toddler. We went out to dinner as a family, and she had a meltdown because mom wouldn't let her throw chicken strips. So she screamed, and screamed, and kicked and kicked, and since I was the only one finished with my meal, I had the pleasure of dragging her out of Red Robin.
I carried her past the bar and everyone stared at me, most of them childless, I assumed. No one with children would give me that straight faced, lip twisted, look that seems to say, 'if you can't control your kid, then don't go out.'
Well… no. I can't control her.
Not all the time.
Not yet.
She's two and it's going to take years to teach her how to act appropriately in public, and the only way I am ever going to teach that is to take her out and show her what's right and wrong. By saying no a million times, letting her throw a fit, and telling her no again.
These lessons take patience, hard work, and real world experiences, and I'm sorry to those at the bar who got irritated by my child's fit, but you are part of this practice. Your parents did the same with you, and that's how you now know how to recognize when a child does something irritating in a restaurant. It's how you learned to look at a situation and say, 'That parent needs to control their kids.'
It's how you learned to be a respectable person.
I get it. Kids are irritating when they are loud in a restaurant. I know. I'm living it. But before you get angry and judgmental, realize that what you are witnessing is not bad parenting, but rather, parents working hard to fix the situation.
You are looking at what it takes to turn a child into a person."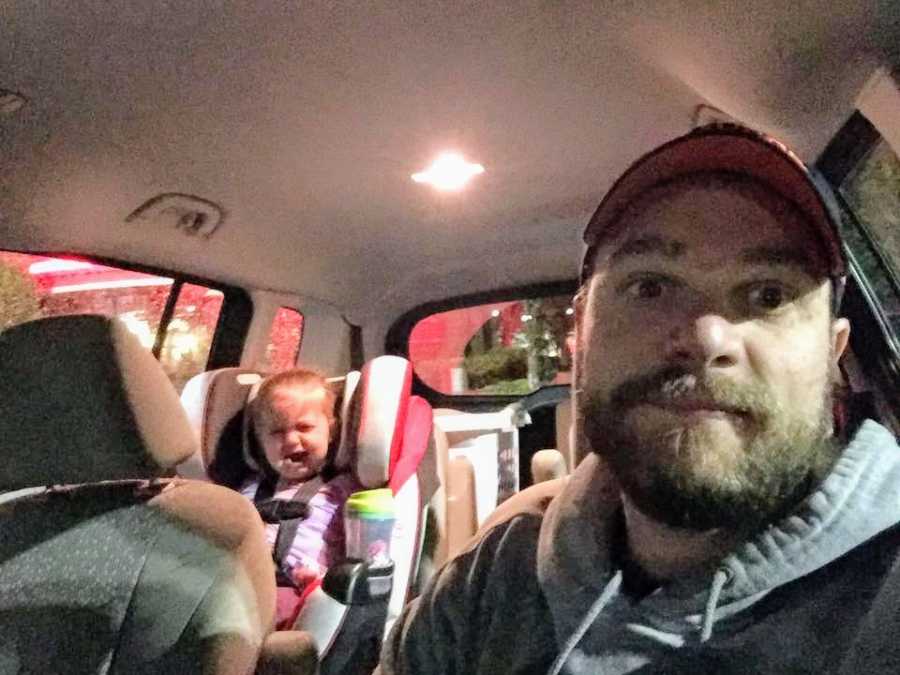 This story was written by Clint Edwards and is an abridged chapter from Clint's hilarious new book  Silence is a Scary Sound: And Other Stories on Living Through the Terrible Twos and Threes. His new book can be found here. Follow Clint on Instagram here. Do you have a similar experience? We'd like to hear your important journey. Submit your own story here. Be sure to subscribe to our free email newsletter for our best stories, and YouTube for our best videos.
Read more from Clint here:
'Umm, I'm busy right now,' he said. I describe my 11-year-old as a slug of a boy. He was playing on the family laptop, wearing sweatpants, on the sofa, feet on the coffee table.'
'She chanted 'Peppa' while holding the stupid thing to her chest. 'No,' I said, embarrassed.': Dad faced with difficult decision learns boundaries with children, 'It sucked. But I did it.'
'Our 12-year-old son might as well have been looking at a car accident, his mouth open aghast. We didn't explain ourselves.': Parents proud of PDA in front of their kids, 'I want them to feel comfortable showing their affection'
'I fought buying a king-sized bed for years. It was for older couples who secretly hate each other but are sticking it out until the kids leave for college.'
Do you know someone who could benefit from this story? SHARE this story on Facebook with your friends and family.
SaveSave
SaveSaveSaveSave
SaveSave