"Tomorrow marks my sixth year of saving front row center seats at my child's Christmas program performance.
That's six years of ticking other people off by staking claim (using anything in my Mary Poppins purse) of anywhere from 4 to 8 seats so that my family and I can watch our nugget with the best view.
I won't apologize for this.
Okay, sometimes I will offer up a 'sorry,' but in all truth, it's a 'sorry, not sorry' if you know what I mean.
And, here's why you can't you get mad at me —
When you go to the movies, you either have to pay in advance and choose your seat, or get there early enough to get the seats you want. You don't arrive close to on time and expect your dream seats to be available, do you? If you do, you're a novice.
When you go to a restaurant, you either pay to have your table 'reserved,' or you arrive when you want, and you get the table they give you.
As my kids' teachers often exclaim, 'You get what you get, and you don't pitch a fit!'
Well, I get what I get because the early bird gets the worm.
Don't get me wrong, though, people are on to me now.
I'm not always the only one waiting for the doors to open so I can rush my exhausted butt inside, only to sit and wait for two hours before the show starts.
But, because of my skills, I'm typically guaranteed my desired viewing location or, if not, close by.
Nobody is more determined than an over-attached, helicopter mama who wants nothing more than for her child to notice her immediately upon taking the stage.
Tomorrow marks my sixth year of saving front row center seats at my child's Christmas program performance, and I can't freakin' wait.
There is no shame in my seat-saving game, and you either 'get me,' or you hate me.
Either way, I'll see you tomorrow while I'm giddily parked in my close-as-can-be seat."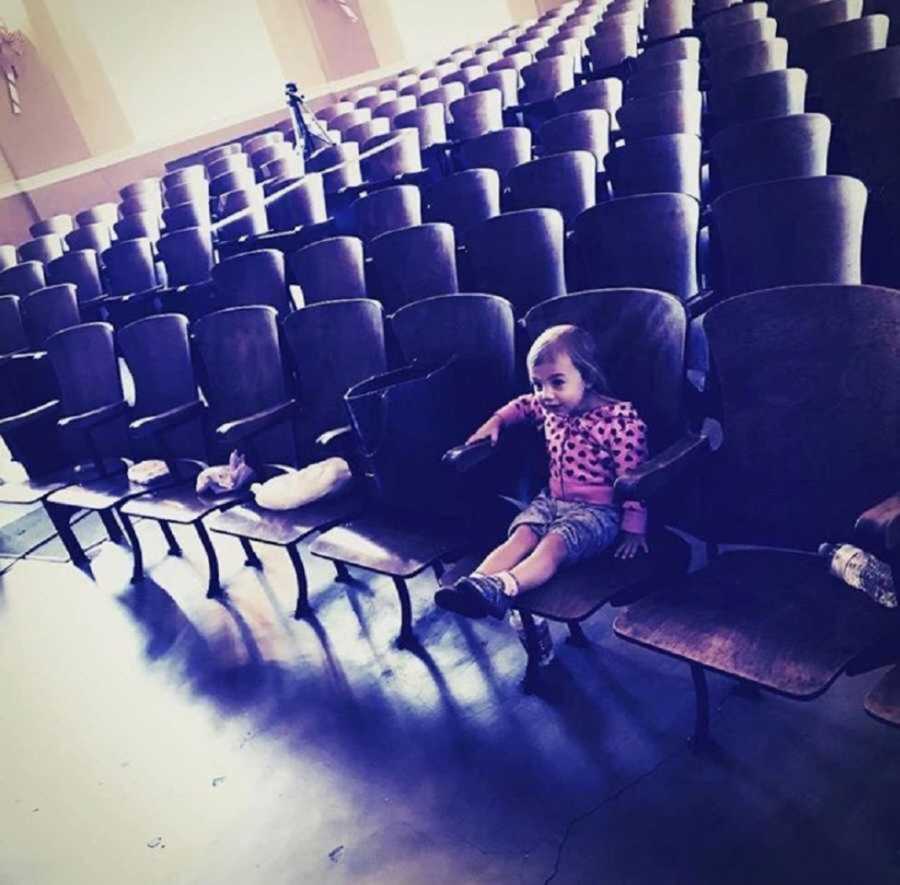 This story was submitted to Love What Matters by Nicole Merritt of Jthreenme, where the post originally appeared. You can follow her on Facebook or listen to her podcast. Be sure to subscribe to our free email newsletter for our best stories!
Read more stories from this mama:
'To all the men with daughters, you need to love your WIFE as you want your DAUGHTER to be loved.'
'The last thing I wanted to do was hug her.': Overwhelmed mom 'swallows her pride' to embrace daughter during meltdown
Provide strength and encouragement for other moms. SHARE this story on Facebook with your friends and family.