Halloween is quickly approaching, and my son, Zachary, and I are so excited! If you're an autism or special needs parent like me, Halloween might be a little different for you than it is for "neurotypical" families. Our kids may not have the socialization skills to do traditional trick-or-treating, and they might have sensory aversions or anxieties that pop up during the holiday. 
Now this is one of my favorite holidays, and I want to make sure you can enjoy it with your child just as much as I do with mine. So today, I'm sharing tips for how we can all help create a more comfortable, inclusive Halloween environment.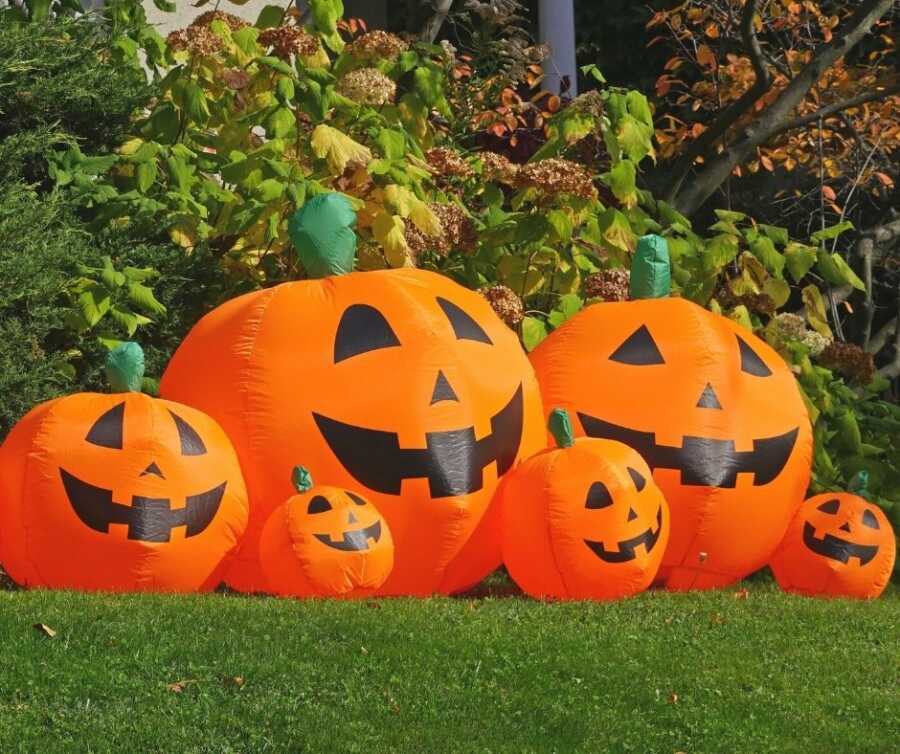 Minimizing Sensory Sensitivities
From creepy sounds to smoke machines, there are a lot of noises contributing to the holiday's magic. This is welcomed by many, but for those who are sensory sensitive, this can cause a lot of disruption and irritation. To be more inclusive to those who are sensory sensitive, try this: 
Limit sensory triggers such as fog machines, strobe lights, and loud sound effects.

Keep in mind that a child may have sensory issues with wearing a costume. Be accepting of their choices.

Be sensitive to children experiencing sensory overload. Halloween can be overwhelming for a typical child, but a child with sensory issues may not know she's reached her limit until it's too late. 

Create multi-sensory games for children who are blind or visually impaired. If you are designing a haunted house, make sure to add objects to touch, like bubble wrap, slime, etc. For someone with little or no vision, this creates a fun and surprising experience.
For parents, it may be a good idea to bring along some ear plugs to help eliminate some of the unexpected noises. If your child doesn't like the dark, bring along some flashlights or glow sticks to help, or trick-or-treat a bit earlier. Don't be afraid to take a sensory break, either. It might be a good idea to drive to trick-or-treat so you can take a little car break from all the activities around you.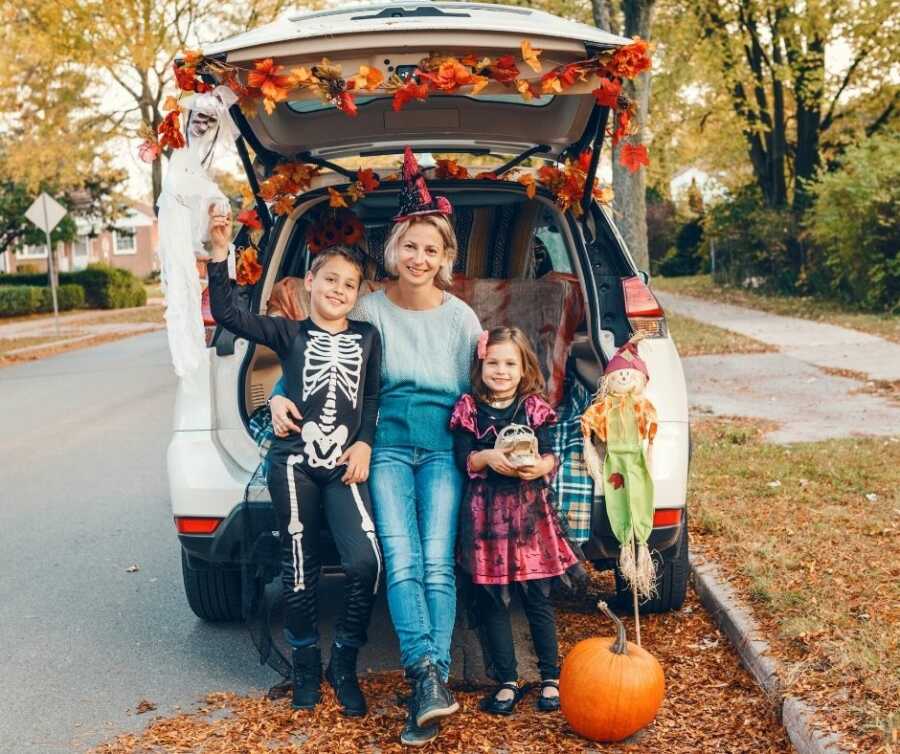 Alternatives For Food Allergies And Dietary Restrictions
It may be easy to buy a large bag of mixed candies at the store and overlook the ingredients. But did you know, 1 in 13 children are diagnosed with food allergies, and many more experience issues with food including diabetes, swallowing issues, and oral motor challenges. Instead of the typical candy options, consider offering non-food treats as an alternative to traditional Halloween candy.
Bonus for parents: The Food Allergy Research & Education organization launched the Teal Pumpkin Project to promote inclusion of all trick-or-treaters throughout the Halloween season. A teal pumpkin typically indicates non-food items are being offered. Look out for the teal pumpkin! 
Save some time finding treat alternatives and shop our top picks here:
This site contains affiliate links to products. We may receive a commission for purchases made through these links, at no additional cost to you.
Options For Children With Visual Impairments
If you are handing out candy to trick-or-treaters who are visually impaired or blind, make sure you describe what you are putting in their bag and try to go for candy and toys that are easily identifiable. Think slime, rings, plastic animals, scented stickers, etc!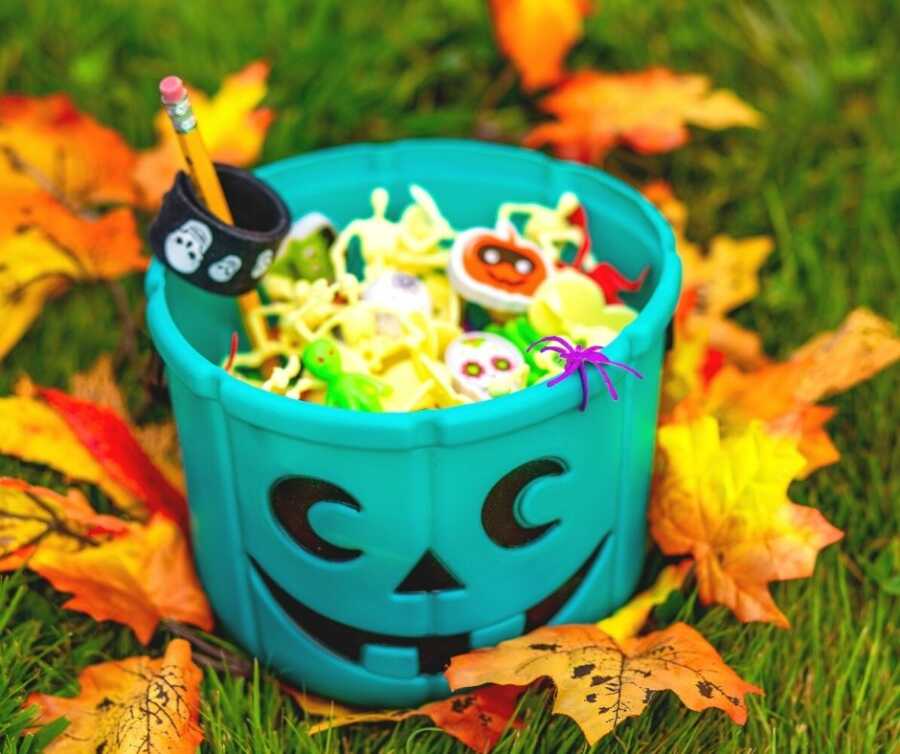 Accessibility For Children With Disabilities
Is it easy to get to your doorstep? Is your driveway long and narrow? If the place you are passing out candy isn't in an accessible area, consider moving locations around your home or to a family member's home to pass out candy. This makes it easier for children who need to use a wheelchair or other devices to access the door. Also, be sure that it's in a well-lit area so that it's not difficult to navigate to. You might consider making a candy chute if your door is hard to get to. What was invented for socially distanced trick-or-treating could also be useful in increasing accessibility.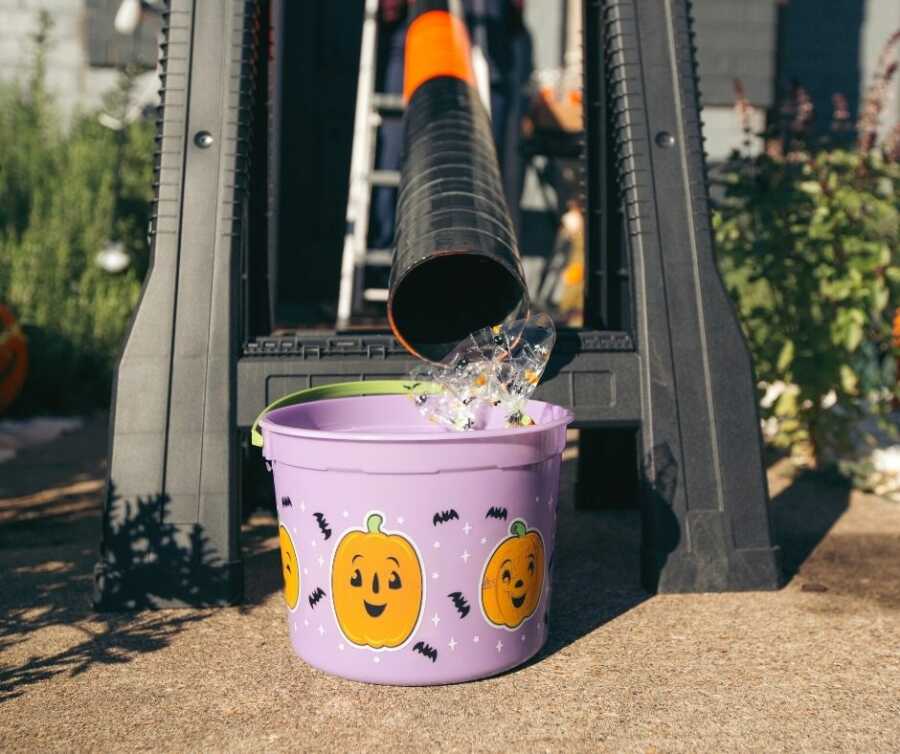 Most Importantly, Have Fun!
The most important thing to remember is to have fun! If you're a parent, prepare your child ahead of time to set expectations and alleviate their concerns. If you are passing out candy, consider having fun, tactical, non-food offerings in well-lit, accessible areas to include everyone. Happy trick-or-treating!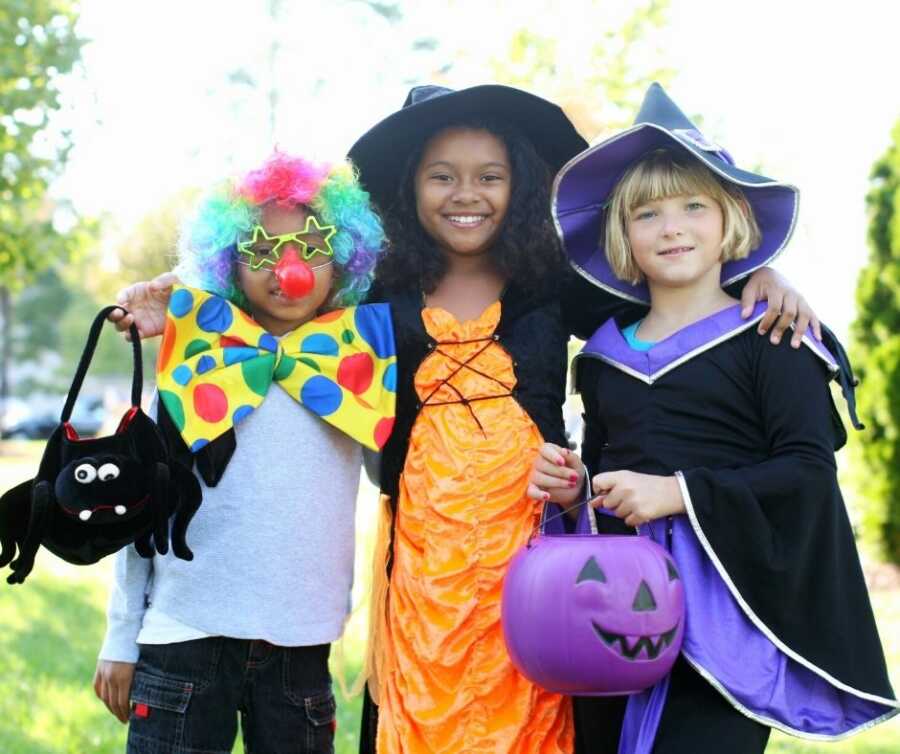 This story was submitted to Love What Matters  by Dr. Ali Griffith of Brooklyn, NY. To discover more inclusive information, visit Dr. Griffith's website and Facebook group. Submit your own story  here, and be sure to subscribe to our free email newsletter for our best stories, and YouTube for our best videos.
Read more of our best Halloween stories: 
'Not everyone knows what the TEAL PUMPKIN is. It lets trick-or-treaters with allergies know you have stuff for them.': Mom's important reminder this Halloween season
'If they have a disability, they shouldn't be trick or treating anyway!' I want to admit something.': Adult woman with autism urges what is 'lacking' on Halloween is 'acceptance'
Please SHARE this story on Facebook to encourage other parents to be more inclusive this Halloween.