Fair warning, if you don't currently have a baby of your own to dress up this Halloween, these adorable costumes are sure to cause a serious case of baby fever! And if you do have a little tot at home, you better not miss your yearly opportunity to tote them around in the cutest costume you can find, because it won't be like this for long.
This site contains affiliate links to products. We may receive a commission for purchases made through these links, at no additional cost to you.
#1
As if this costume wasn't cute enough, the tutu adds an extra level of adorable! You could easily turn it into a fun mommy and me costume by dressing up as "Mary" from the nursery song, "Mary Had A Little Lamb."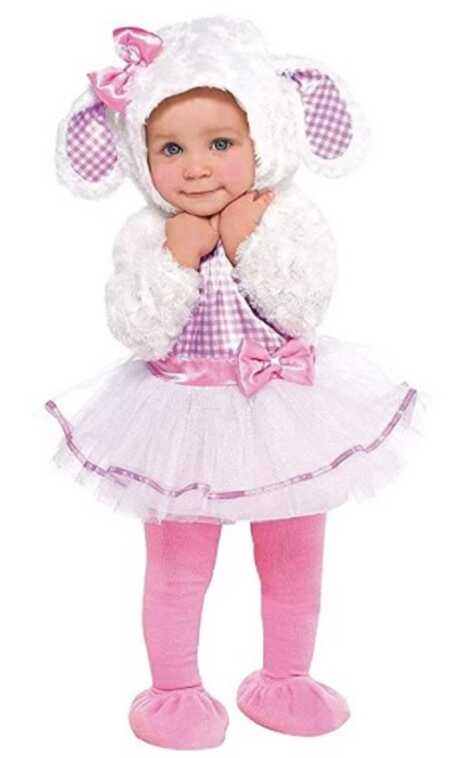 #2
This fuzzy brown bear jumpsuit is an adorable stand alone costume, but you could also work it into a "Goldilocks' and the Three Bears" themed family costume. Whatever you choose to do, there's no doubt it's beyond cute!

#3
Lions and tigers and bears, oh my! There's one idea for this cute baby lion costume. Or dress up as a lion tamer for a cute circus duo. Either way your baby is sure to be the main attraction in this cute outfit!

#4
This brightly colored skeleton outfit is sure to be an eye-catcher! The pink bow and tutu scream cuteness while the long sleeve onesie and leggings are all about comfort.

#5
Turn your little tot into a werewolf for the night with this fun costume! Your friends and family will howl with delight when they see this cute sight!
#6
You're sure to be over the moon with this adorable baby cow jumpsuit. Dress daddy up as Old McDonald or mommy as a country cowgirl for a fun matching costume with your baby.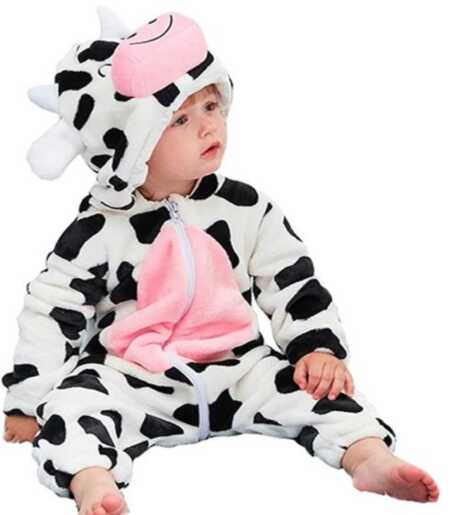 #7
You can never go wrong with Disney princesses and Anna remains one of Disney's most popular! Get the whole gang in on a Frozen themed costume centered around your little princess.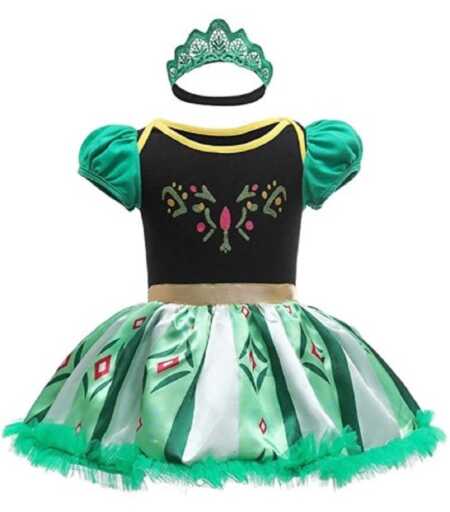 #8
This Snow White dress is another adorable Disney baby princess costume we can get behind! How cute would it be to dress up some older siblings as dwarves?!
#9
Most things aren't black and white, but it's clear this baby panda jumpsuit is super cute! And there's no question this would make an adorable Halloween costume for your little one.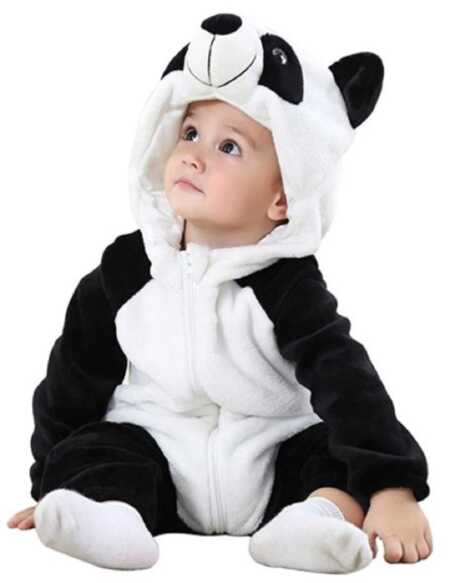 #10
This dinosaur onesie is simple and comfy — perfect for the baby who might be a bit fussy if you try to go too crazy with their costume. Check out all the cute colors available!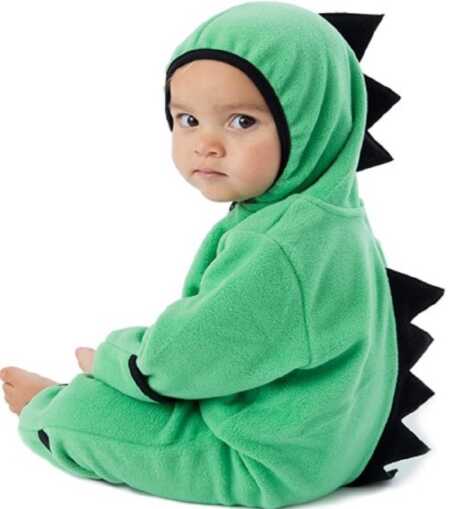 #11
An adorable choice for the little one still tucked under mama's wing, this baby duck costume would pair perfectly with a mama duck or farm themed family set.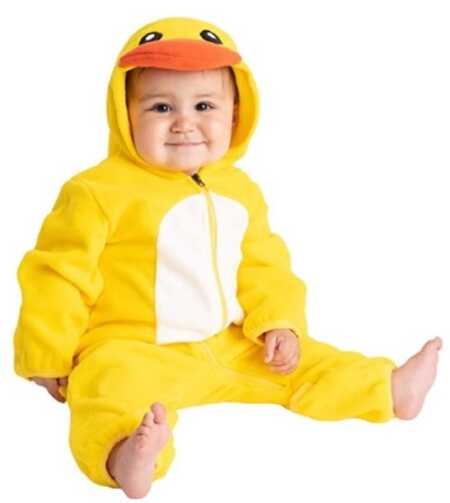 #12
If you're feeling a bit like a circus full of monkeys, this cute costume might be for you and your baby. Dress older siblings as monkeys or circus animals and laugh at the chaos that is parenting!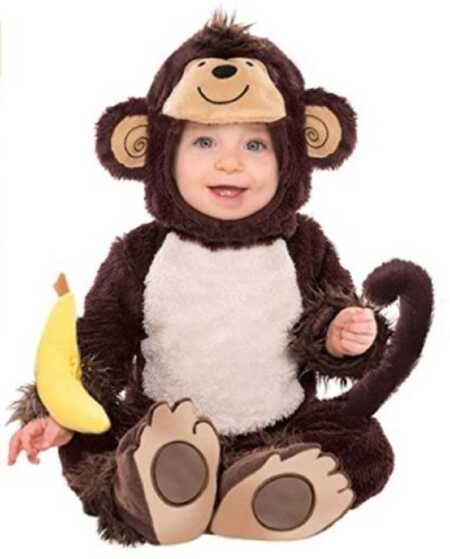 #13
Probably the only crime your perfect package is guilty of is keeping you up at night, which is part of the reason it's extra cute and funny for Halloween!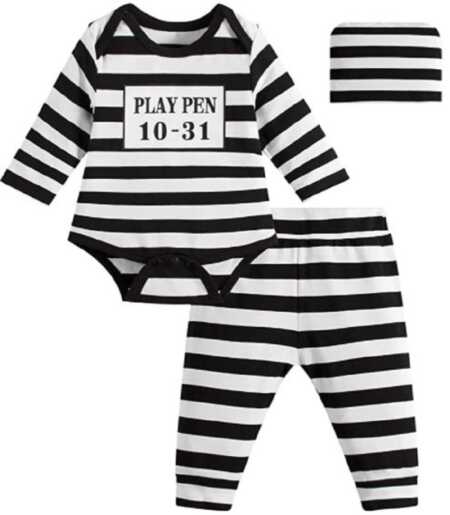 #14
You're going to love this astronaut jumpsuit to the moon and back. Turn your baby's stroller or wagon into a spaceship and they'll really be shooting for the stars!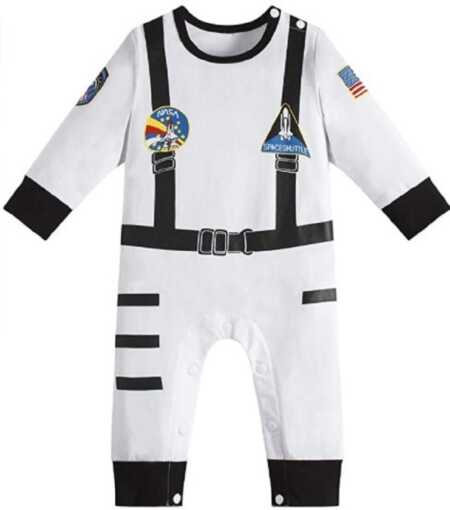 #15
This baby tiger costume would be just GRRRREAATE!!! And dressing up as a safari guide would turn it into the perfect mommy and me costume combo.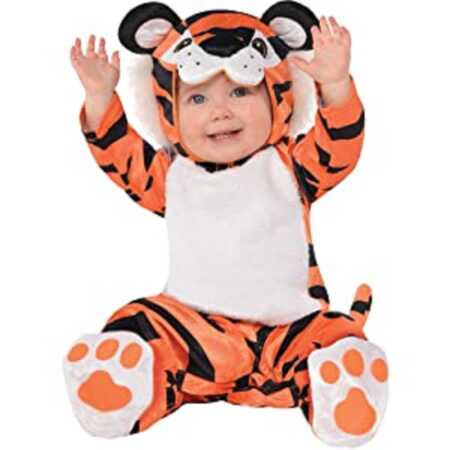 #16
Your little king is sure to get some applause for this hilariously cute Elvis costume! Set them on center stage and let them rock the show in this Vegas worthy garb!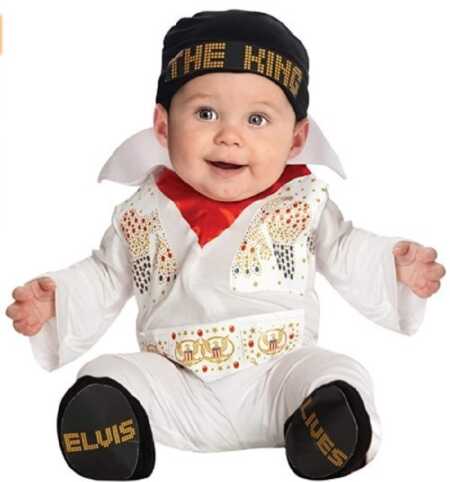 #17
Sweeter than honey, this precious Pooh Bear costume will melt hearts! Who doesn't love the adventures of Winnie the Pooh and Christopher Robin?
#18
A creature of the night, this baby racoon costume will be perfect for Halloween night and all the festivities that come with it! Your little one will steal hearts in this adorable outfit.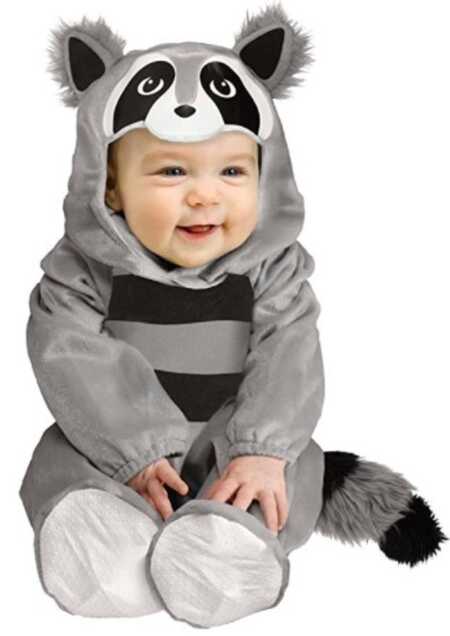 #19
This adorable sea turtle would be perfect for your beach loving baby! If your little one can't get enough of the ocean, dress them up as one of its cutest creatures this Halloween.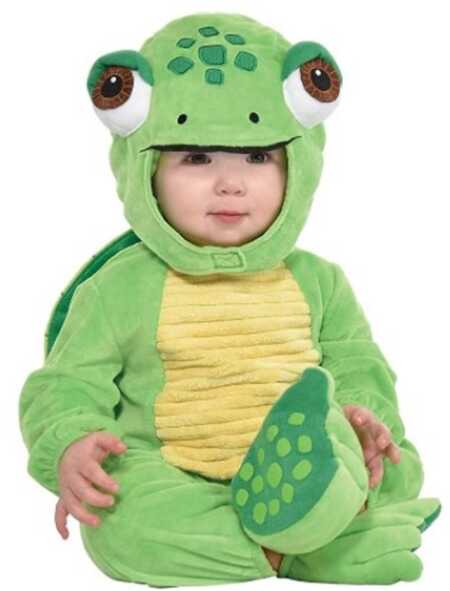 #20
Dress up your baby as one of Disney's cutest little superheroes and turn your family into the Incredible's for an incredibly fun family themed costume this year.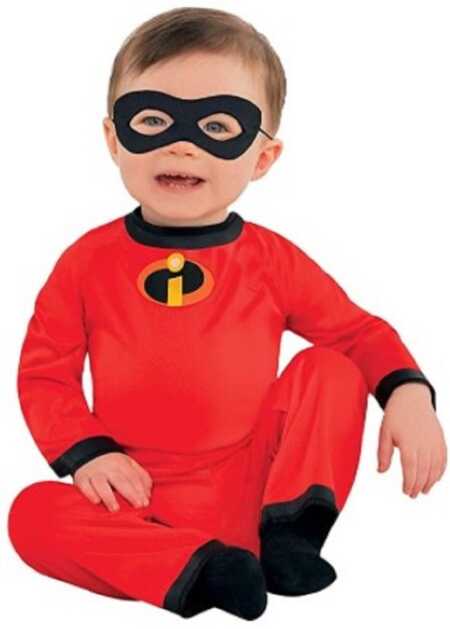 Find more great Halloween costumes here:
Our Top 20 Picks For Best Pet Costumes This Halloween
10 Best Themed Family Halloween Costumes
SHARE this article with friends and family on Facebook and get ready for Halloween!