"The story of our family begins back in 2003 when Wes and I were attending middle school together. We had technically been in the same class for a couple of years, but it was in the 8th grade we really started to get to know each other. I wasn't allowed to go on dates, but he still asked me to be his girlfriend and we developed an amazing friendship over the next several years. At the end of our sophomore year, Wes told me his dad had accepted a position in a neighboring state and they would have to move away. We dated long-distance for two years and thankfully, were still able to see each other about once a month. Having a long-distance relationship was actually very healthy for us at the time: it allowed us to continue to grow as individuals and keep our other friendships while still developing our personal relationship.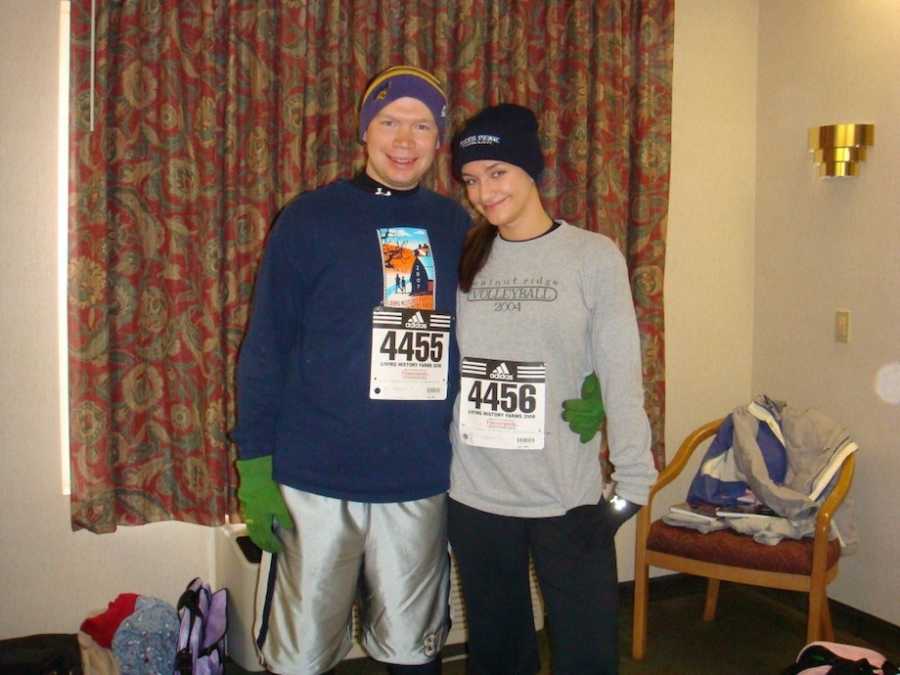 Wes moved back to Iowa after we graduated high school in the summer of 2007. This was about the same time I was leaving to go on a mission trip to Romania. It was through my experiences there I decided I wanted to pursue a degree in TESOL the following spring. When I returned, we slowly adjusted to life living in the same city again — it was almost weird having access to each other all the time! We also talked about plans for the future and decided after Wes finished his associate's degree would be the best time to get married. Wes proposed in September 2008, and in June of 2009, we finally got married!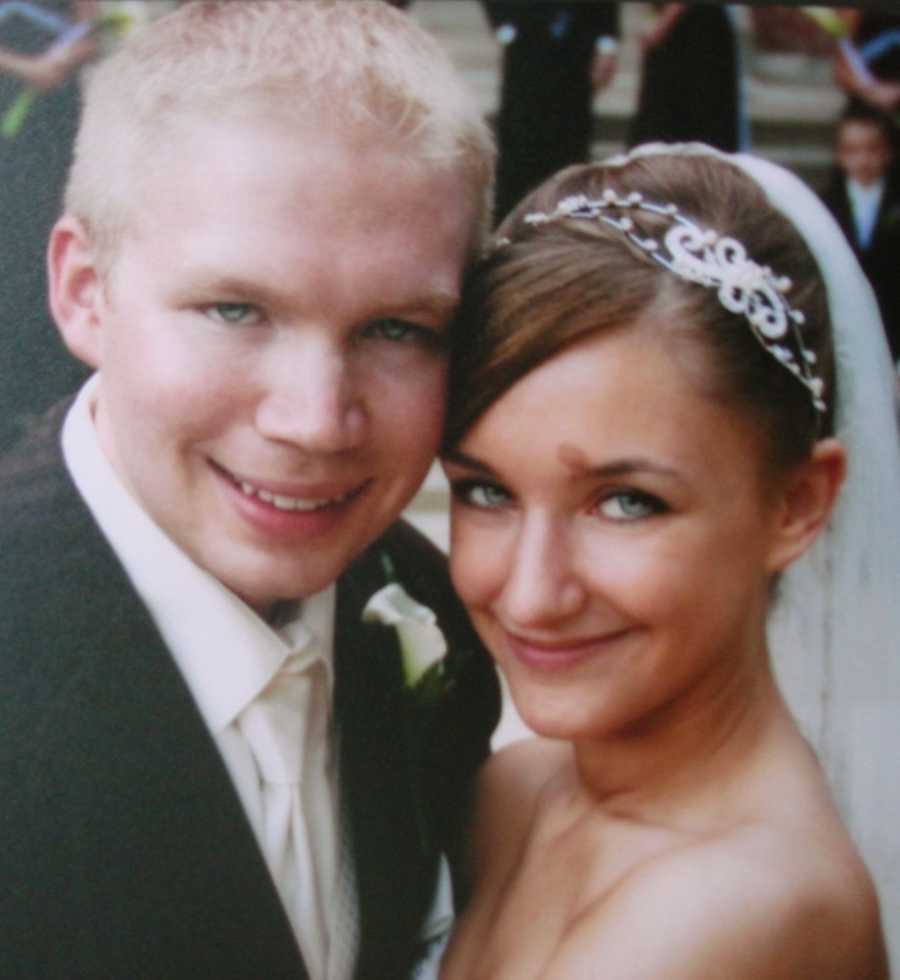 We talked often about kids, thinking maybe we'd want one or two. Early on, I had a big desire for twins and even prayed for them each time we considered a pregnancy! I still had two years left to finish my bachelor's degree though, so we waited at first. Whenever we talked about having kids, we knew we wanted adoption to be a part of our story, even though we didn't understand fully how it worked. We just knew there are a lot of children in need of a home, and we wanted to be a part of helping them. We looked into 'private' adoption a few times but knew it wouldn't be financially possible for quite some time.
I found out I was pregnant with our first child on the Monday of finals week in the spring of 2010. There were absolutely no finals studied for that week! I packed in extra classes to finish my degree as soon as possible and gave birth to Hayden in January 2011, 2 weeks into my last semester of university. It was a huge adjustment learning to take care of a little baby, and we learned so much about ourselves those first couple of years!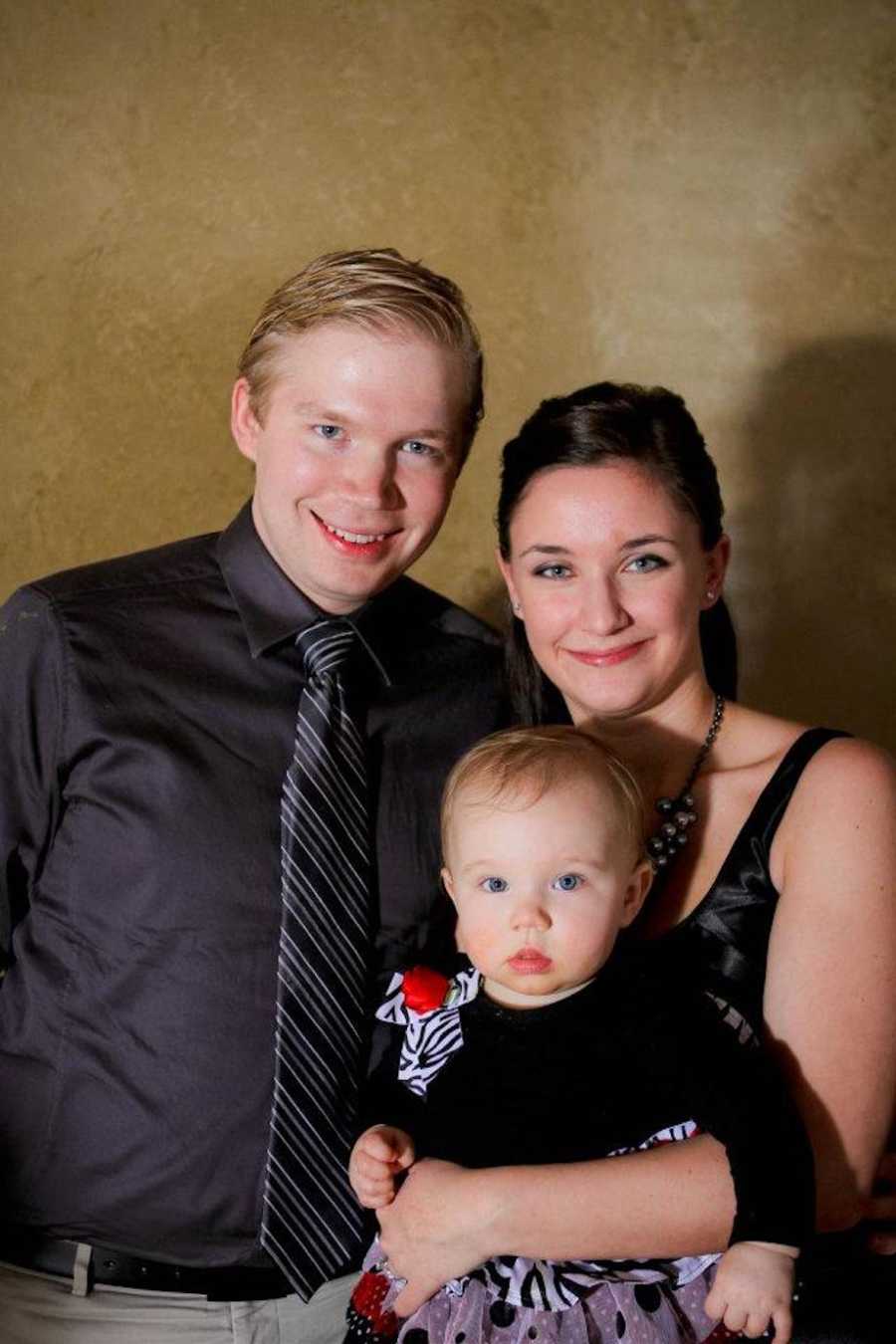 I found out I was expecting our second child in July of 2012. We still had adoption on our hearts, but we really weren't sure how to pursue it. I had a lot of misunderstandings about how foster care worked and didn't think it could be an option for us. However, over time, we started to learn about foster care from various friends who were already foster parents and decided we needed to learn more.
Our second daughter, Audriana, was born in April of 2013. Seven weeks later, Wes and I closed on our first home, and the next day, we attended our first Foster Care and Adoption informational meeting. We signed up to start our 10-week long class in October, so we could work on remodeling our home over the summer.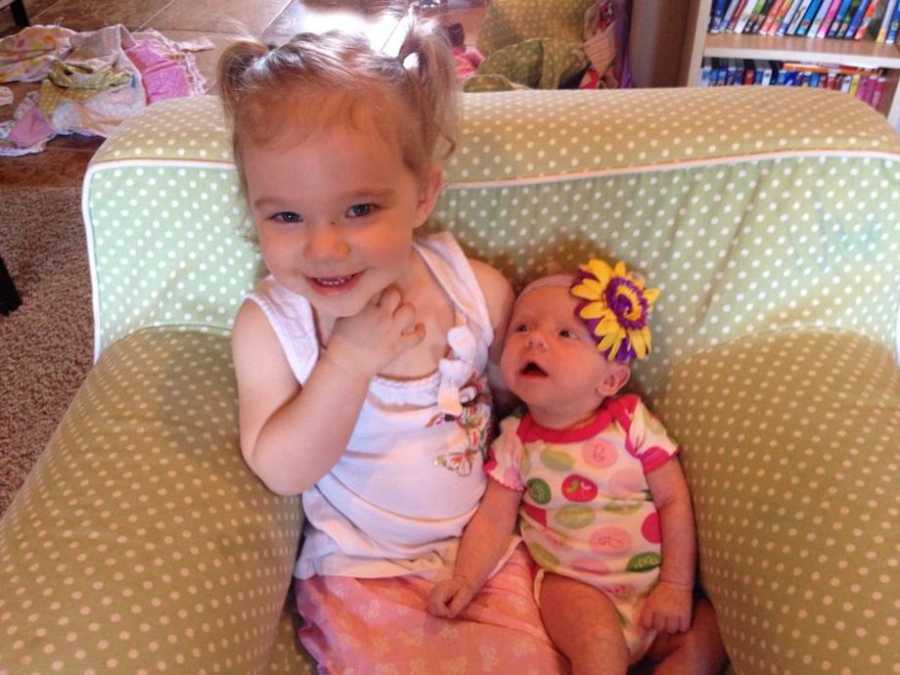 In March 2014, we finally got our license in the mail! Over the summer and into the fall, we did a lot of respite for other foster families. (Respite is where we would take care of already placed foster children when their current foster family needed a break or went on vacation.)
In June 2014, we found out we were expecting our sweet little boy but continued to take short term respite placements. We decided we would not take any babies or toddlers long term, since we had our own little one on the way. We had also been told lots of other foster families were hoping for younger children and wanted those homes to have priority.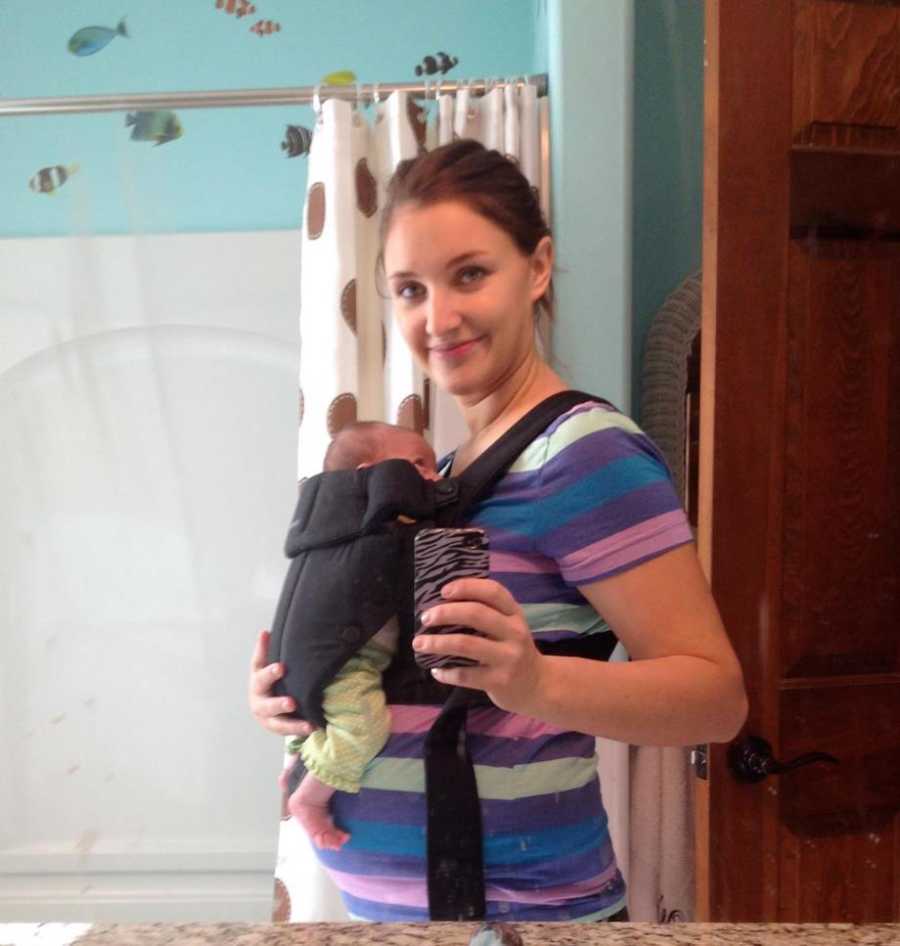 We stuck to this plan, turning down the calls we received for babes. One day in November of that year, we received a call we just could not say no to. Wes was at work when I took the call at home, and this caseworker explained she got our name from one of the families we had done respite for: 'I am having a hard time finding a home for this beautiful 2-week-old baby girl. She was exposed to drugs daily in the womb, and we have no idea how they will impact her as she grows up. I have tried five other homes and no one is willing to take the risk on her.' I can only give God the glory for how it all unfolded next. I knew in my heart this time it was different. I called Wes, and to my surprise, he agreed! By the time I called the caseworker back, she had already been turned down by another family. At 5-months pregnant, I packed up the big girls and headed down to our DHS office to pick our sweet little Zoey.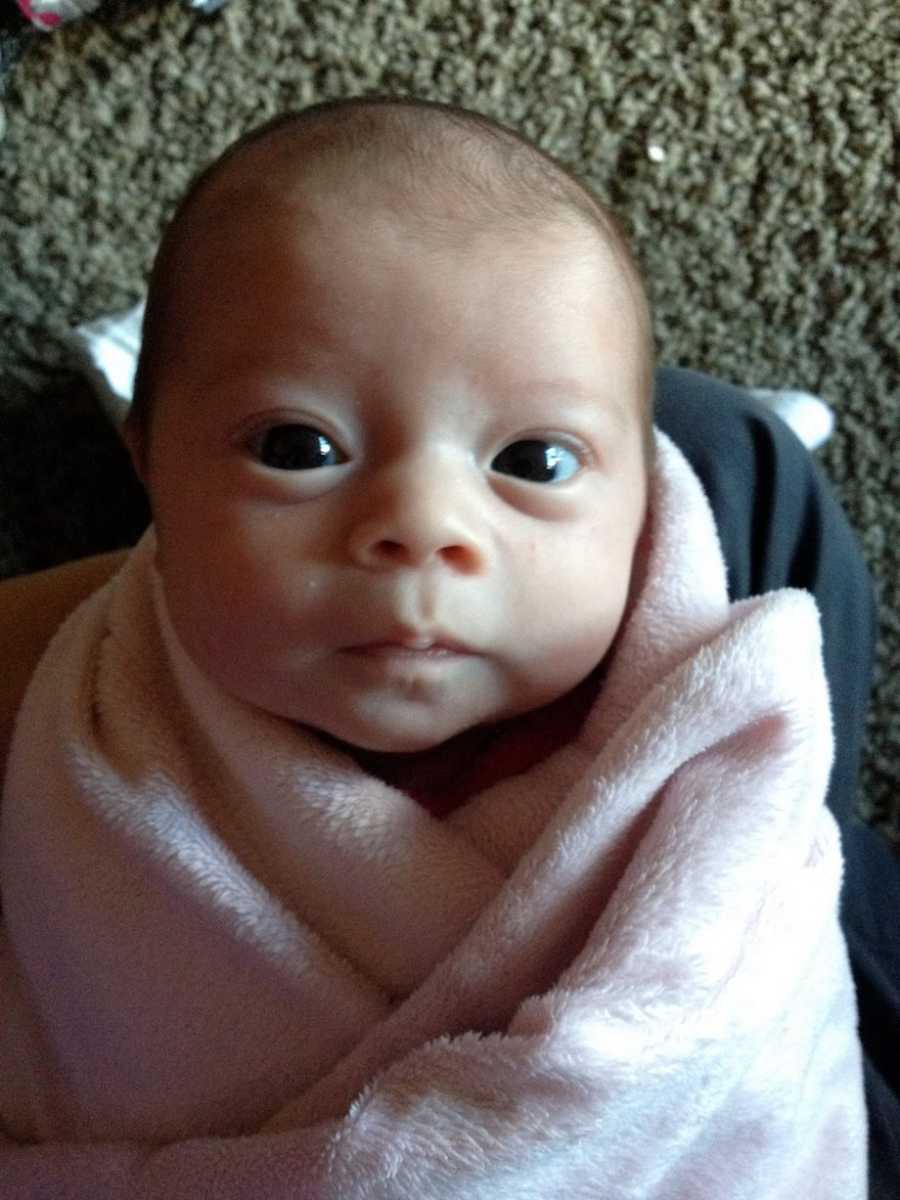 Seeing Zoey's precious little face for the first time in that office took my breath away. I couldn't imagine how anyone could not do everything in their power to take care of her. The caseworkers weren't sure of the last time she had been fed, so we were sent with a single pre-made bottle and were on our way. This sweet baby drank the whole 6 ounces as fast as she could (that's so much for a 2 week old!)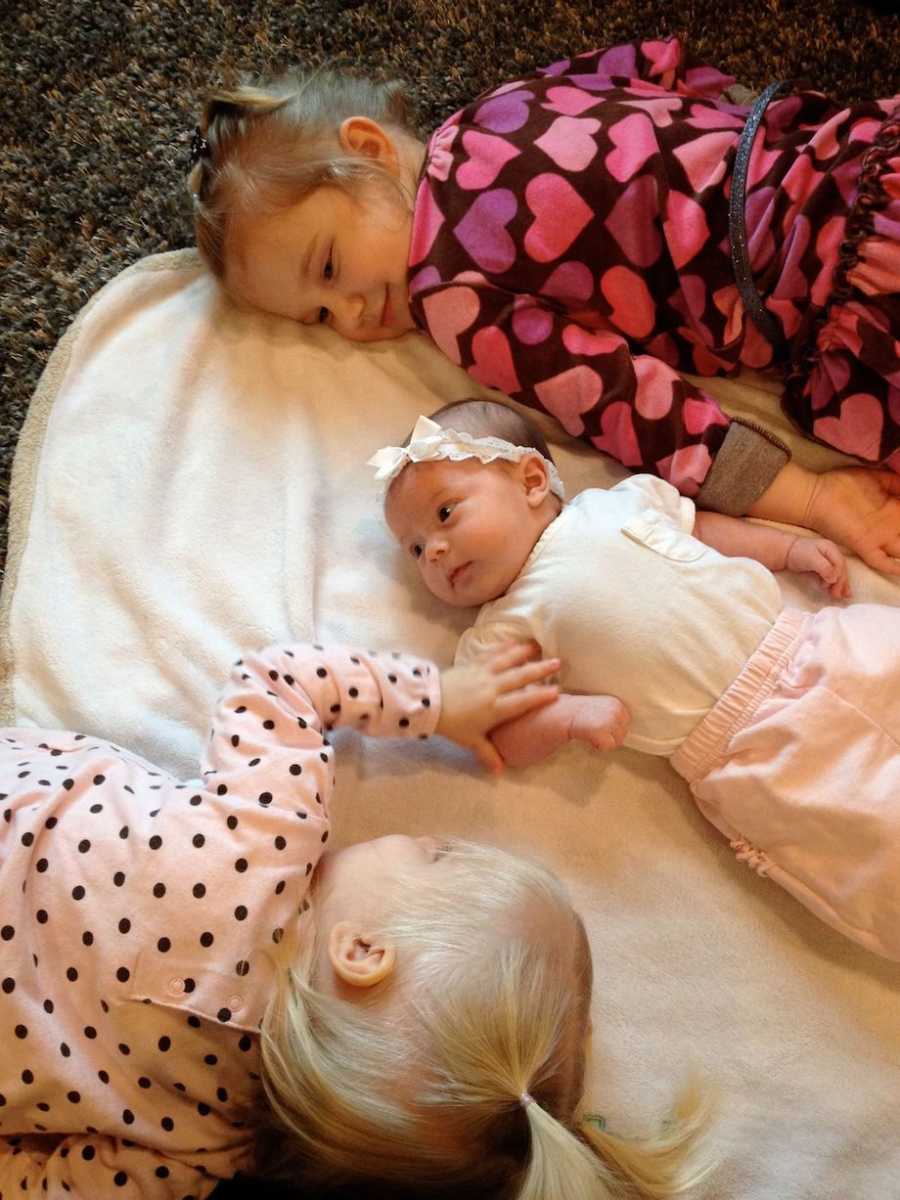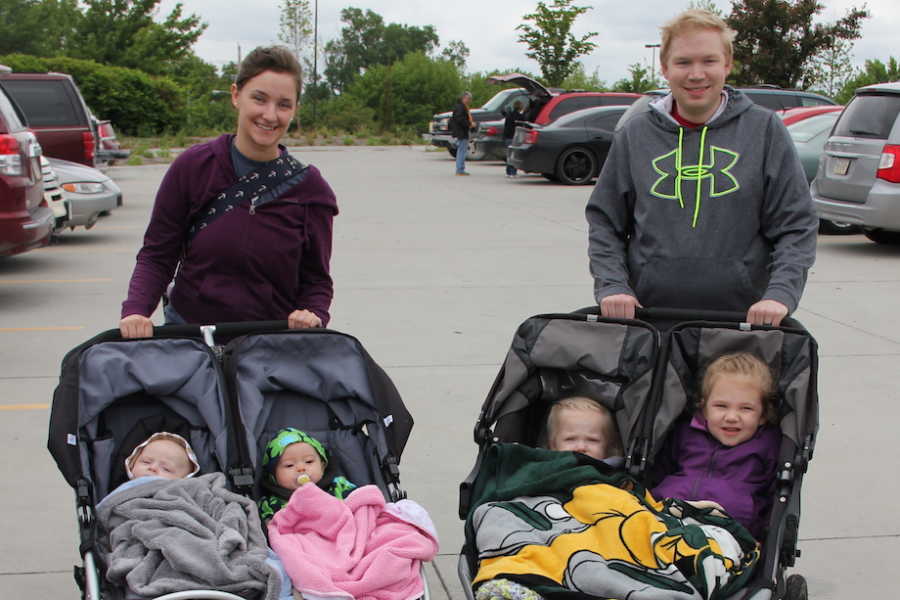 There were a lot of ups and downs over the next few months. Her birth mother needed to decide if she wanted to even try parenting this child and was in trouble with the law. Her birth father was unknown until we completed DNA testing and even then, he was not a safe option.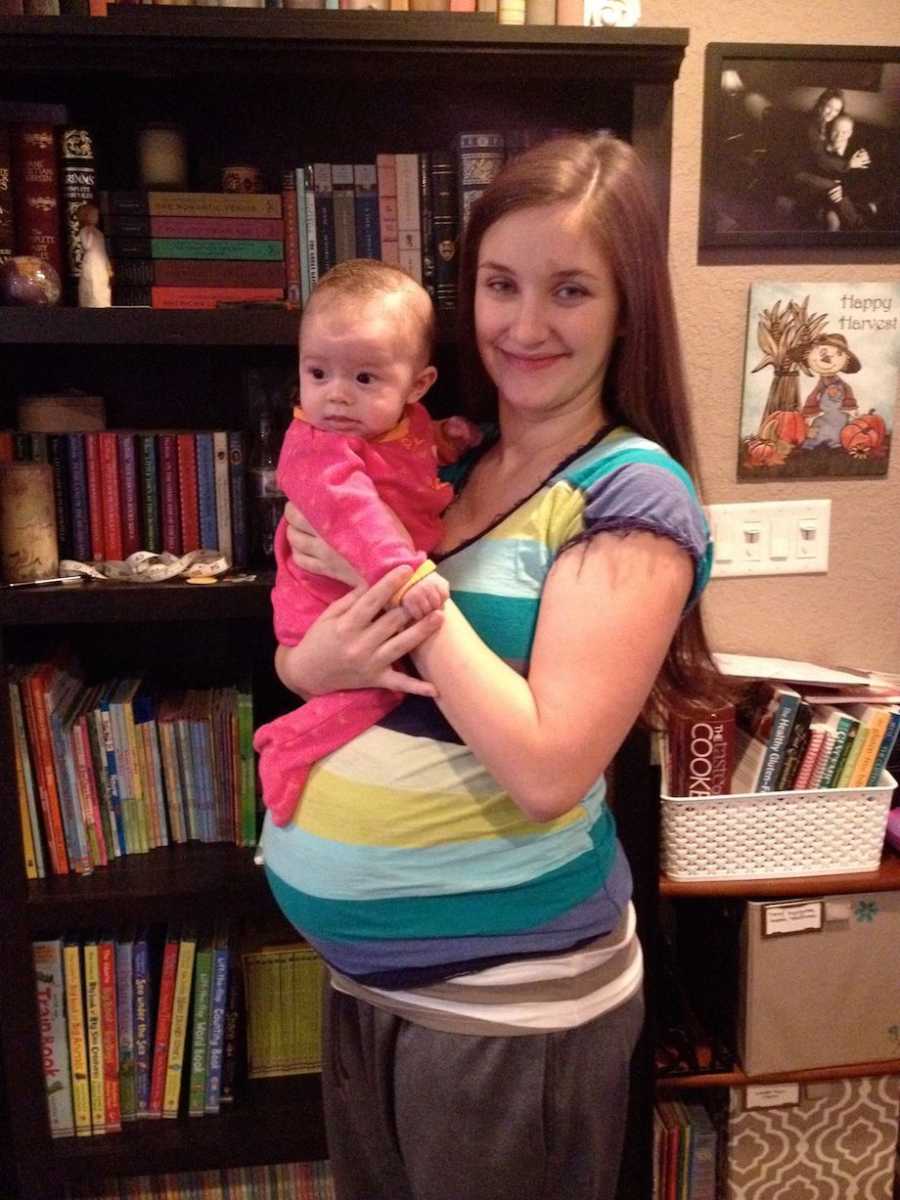 In February 2015, our only little boy William was born, and a flood of emotions escaped I didn't even know I was carrying. It was then I realized how hard I was subconsciously trying not to get too attached to Zoey (even though we loved her completely.) It was such a weird relief to me when Will was born. I knew I was free to love him fully without the risk of him ever having to leave.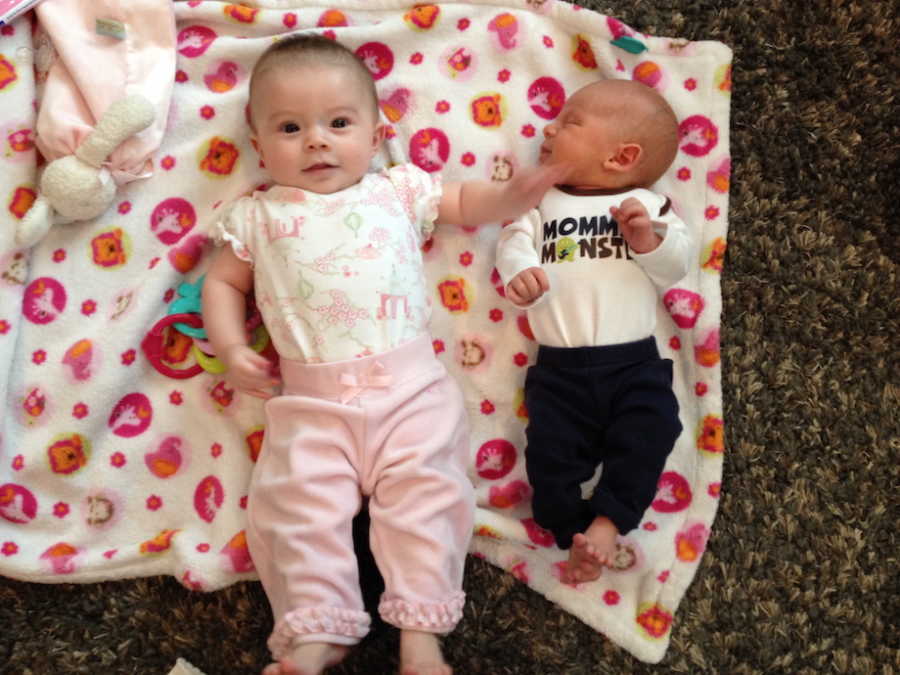 There is a lot of joy and a lot of stress that can come with being foster parents. Mostly, it's just hard dealing with the unknown. It's hard when you're falling in love with a sweet little child to know what to hope for. The initial goal with foster care is almost always reunification, except in extreme cases of course, as it absolutely should be. We learned to pray for Zoey's best interest rather than how we thought specific things should happen. We learned to pray, whether she ended up with us or back with her birth mother, she would be safe and loved and grow up in a home that protected her. As it turned out, her birth parents were unable to care for her and both consented to have their rights terminated. In November of 2015, we finalized Zoey's adoption and were able to move forward as a family of six!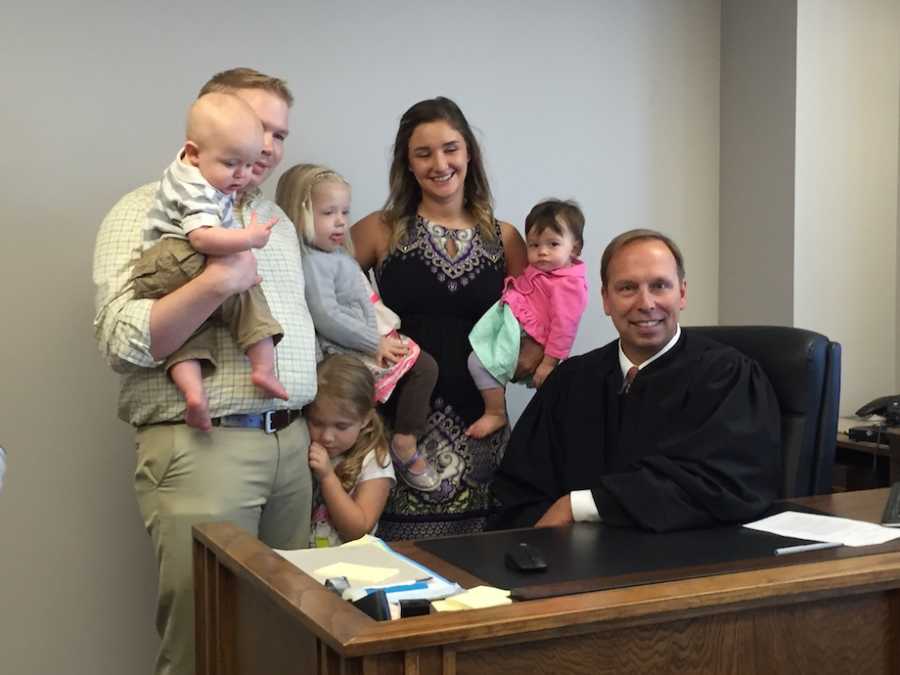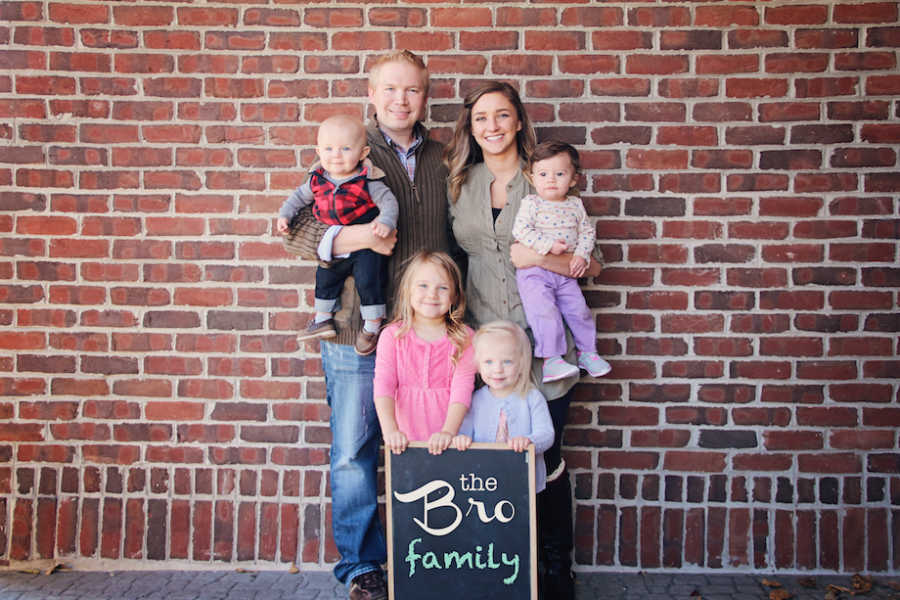 That same year, Wes had decided to pursue his bachelor's degree. So many jobs require a bachelor's to even consider you, so he knew it was something he needed to do for our family. At the same time, we knew we wanted to continue doing foster care at some point. The state of Iowa has a 'cutoff' of five children total in the home (without special approval) so we knew if we were to adopt again, it needed to be before we considered any more biological children.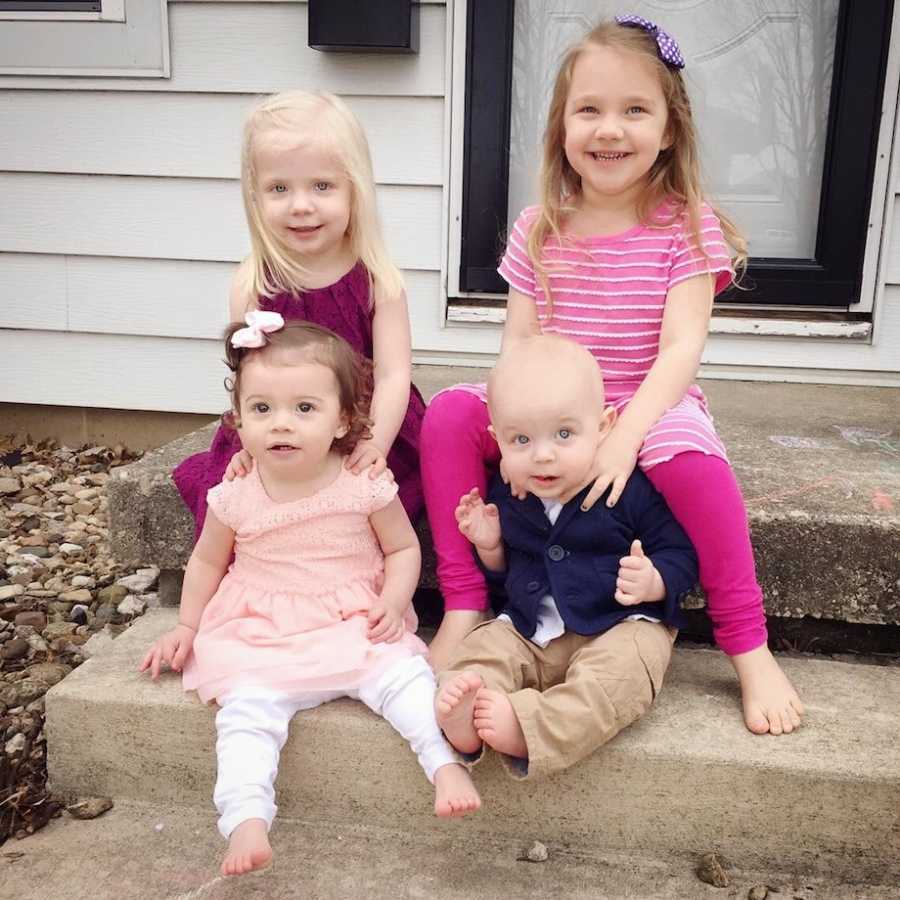 However, it would seem God had other plans for us! In the summer of 2016, I found out I was pregnant. This time it was not planned and I was very frustrated, knowing it would be the end of our foster care journey. I was, of course, so grateful for the new little life, but it is not what we had planned for ourselves! When Zoey and Will ended up being only 4 months apart, I thought maybe that was God's way of giving us the 'two babies' I had had on my heart. Well, surprise to me, because a couple of months into our surprise pregnancy, we found out there were in fact TWINS in there! Hayden told us afterward she herself had been praying for twins and likes to take full credit for their existence to this day.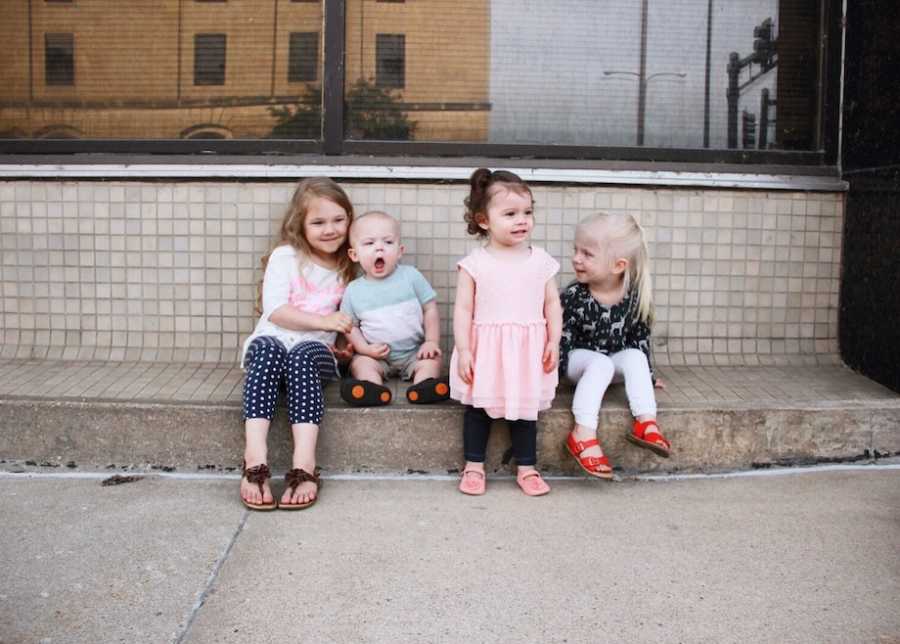 Harper and Vivienne were born in February 2017, just after Zoey turned two and just before William turned two. Audri was three, going on four, and Hayden was six. Those first few months were SO intense. We had four littles in diapers, Wes was still wrapping up his degree, and we did not sleep for years. Thankfully, I have a supportive family who was able to step in and help us at the time because we had so many needs!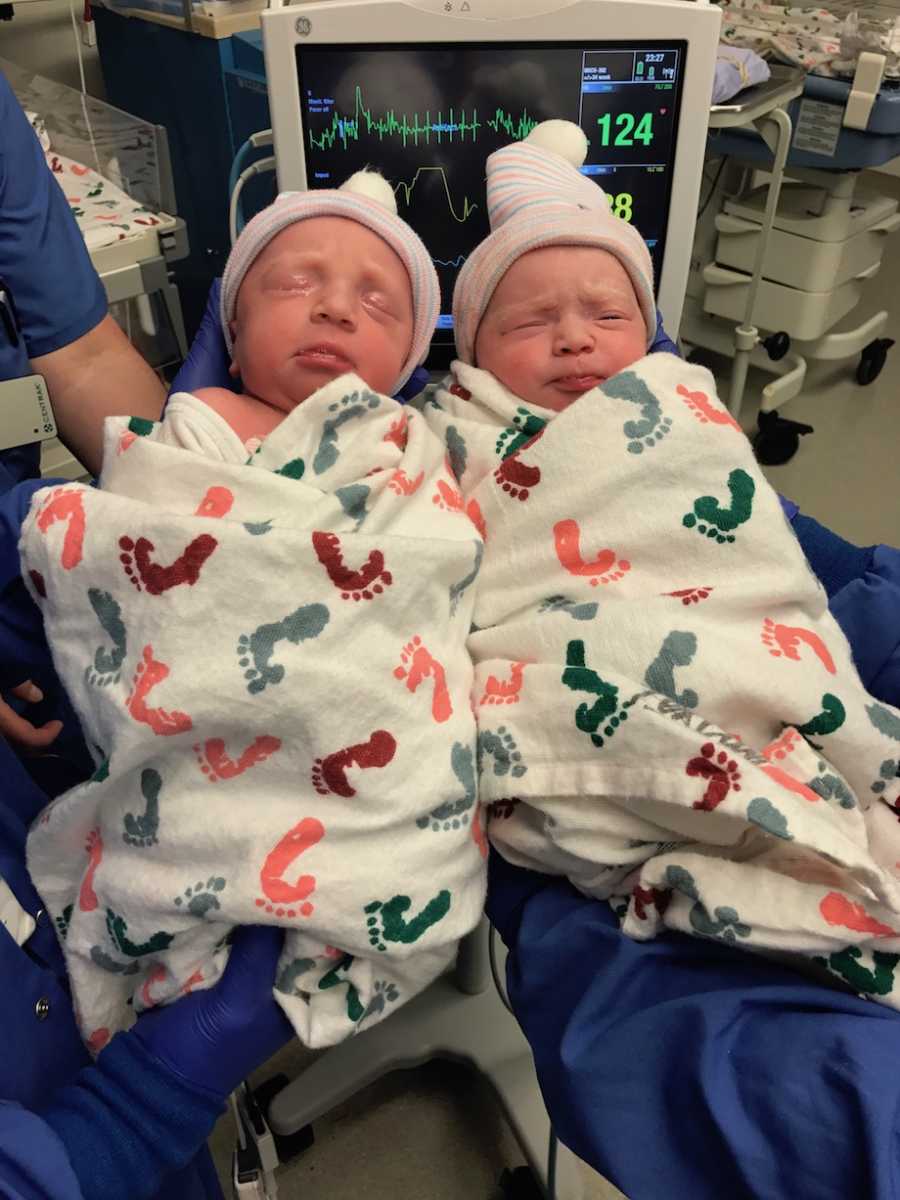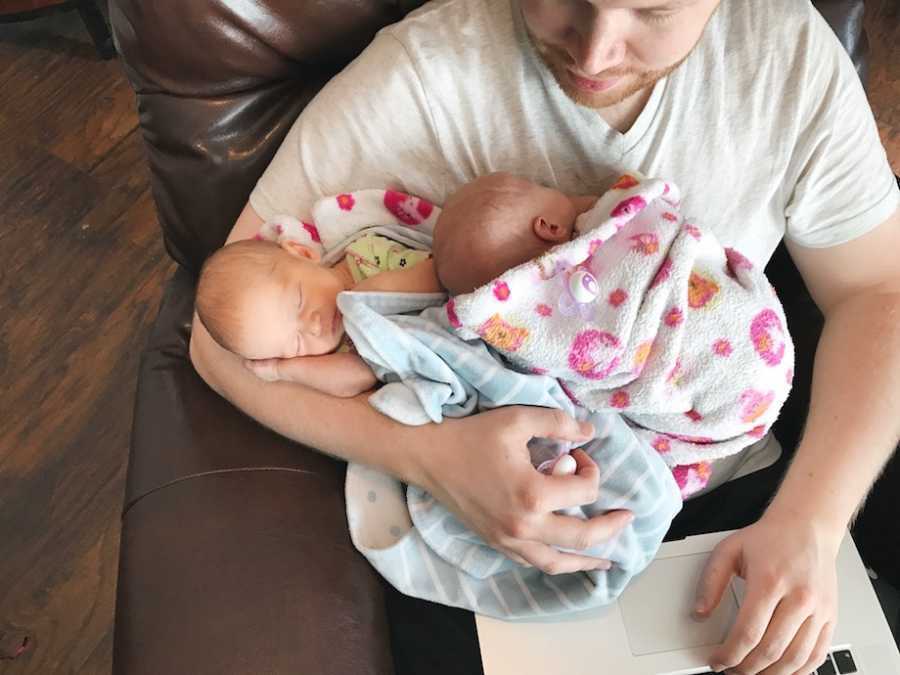 Several years later, we've now moved into a home we were able to build with plenty of space for this amazing group of kiddos. We are so so grateful for how God brought us each of our children, even though so much of what has happened in our lives was not what we had planned. We're still open to the idea of adopting again someday. I have no idea how that would come about for us, but I've learned I don't need to worry about the details because God already has his plans in motion."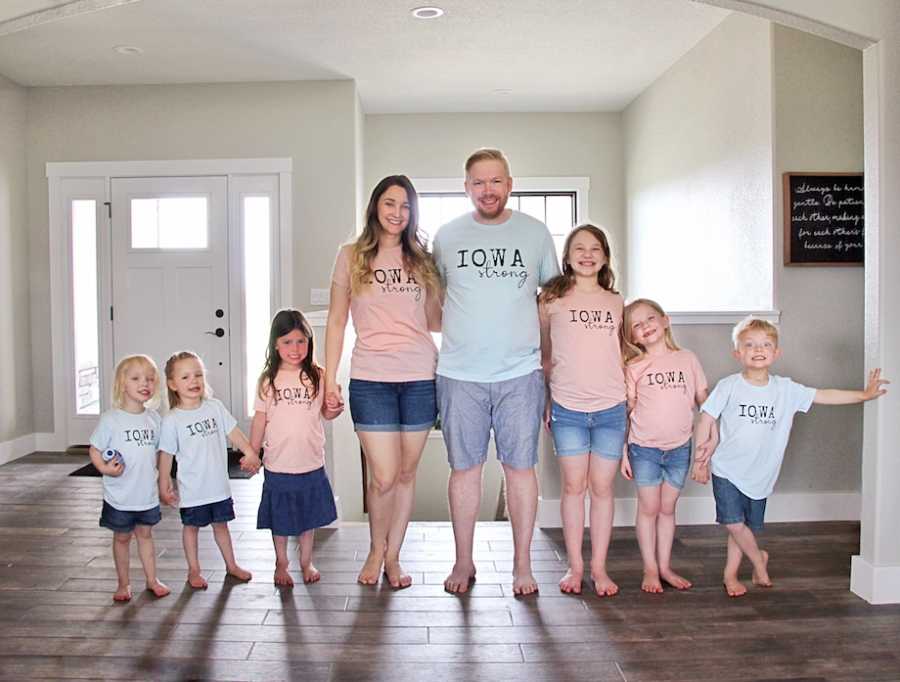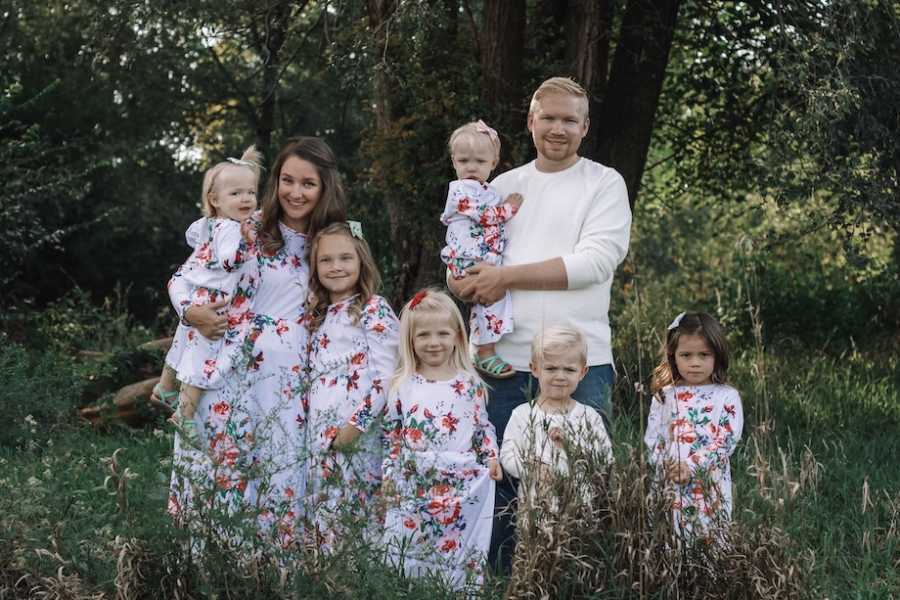 This story was submitted to Love What Matters by Kate Bro from Iowa. You can follow their journey on Instagram, Facebook, and their blog. Do you have a similar experience? We'd like to hear your important journey. Submit your own story here. Be sure to subscribe to our free email newsletter for our best stories, and YouTube for our best videos.