In the midst of all your Halloween planning, don't forget to snag a costume for your furry family member! We've saved you the search and rounded up 20 of the most popular pet costumes — an equal mix of hilarious and adorable. Your friends and family will love seeing your pet dressed up in one of these awesome Halloween costumes!
This site contains affiliate links to products. We may receive a commission for purchases made through these links, at no additional cost to you.
#1
Who better to dress your pup up as than their arch nemesis… the delivery man! The irony of this costume will cause some good laughs, as well as watching the little plush arms bob up and down as your pet walks around the house with their package.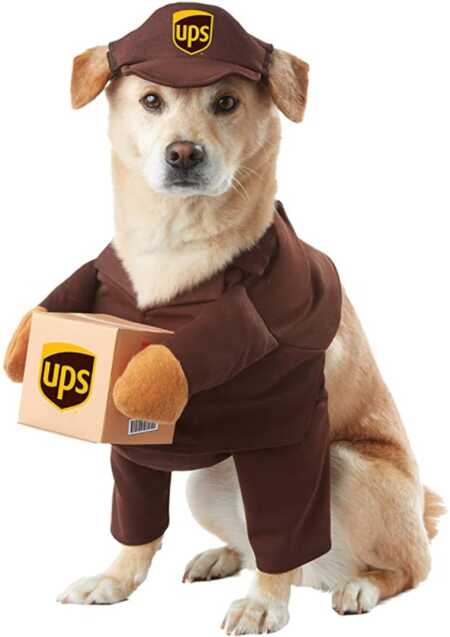 #2
This funny pirate pet costume is a real treasure! Dress your little fur ball as the commanding captain of a ruthless band of buccaneers and watch them dig up and wealth of compliments.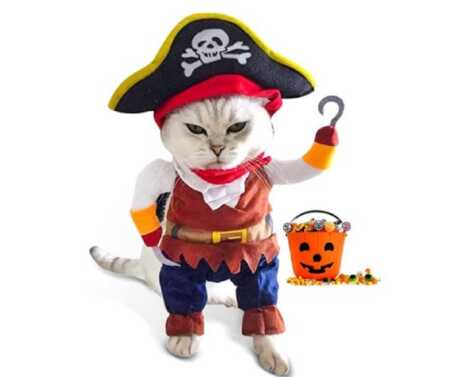 #3
Watch your furry family member transform into a menacing werewolf for the night! With the paws, the claws, and the snout, they're already half way there. Complete the look with this awesome Halloween get up and listen to your friends and family howl with delight at the sight of your ferocious little monster.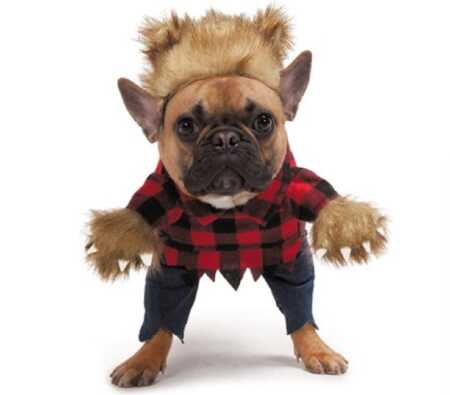 #4
Your pet will look hilarious wearing this grass skirt and coconut bra! Get it ordered today and then just work on perfecting their dancing skills to captivate their audience come Halloween.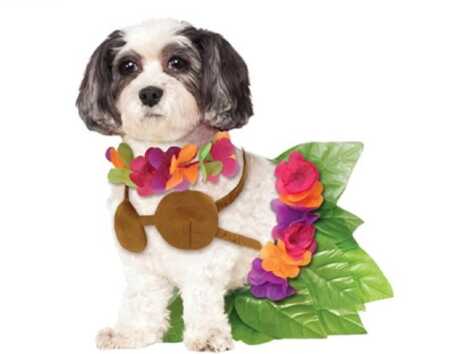 #5
Your furry friend is sure to startle a few guests scurrying across the floor as a giant black spider. What better costume for Halloween than one of the most synonymous creatures to the spooky holiday?!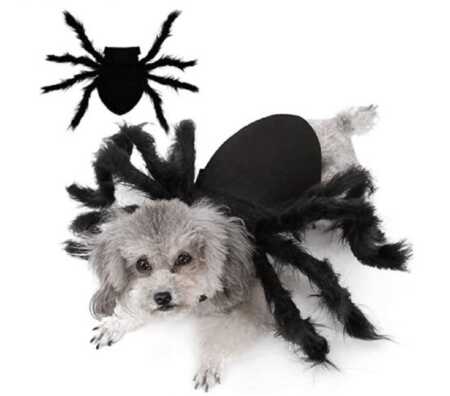 #6
Halloween is a holiday for witches and wizards, so dress your pet as the most infamous wizard of all time with this awesome Harry Potter pet costume. The glasses are what really seal the deal for us!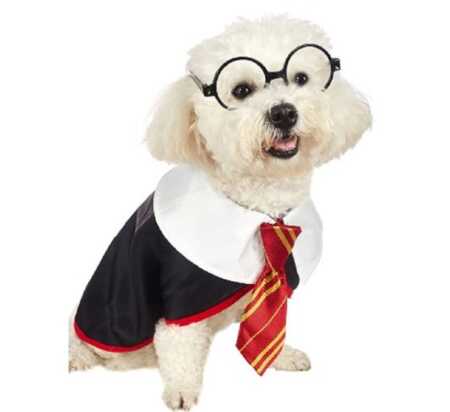 #7
Is your pet constantly seeking love and attention? Do they longingly look up at your guests, begging for their affection and admiration? Well maybe this costume will help them with another approach. It's at least sure to help them garner a few laughs.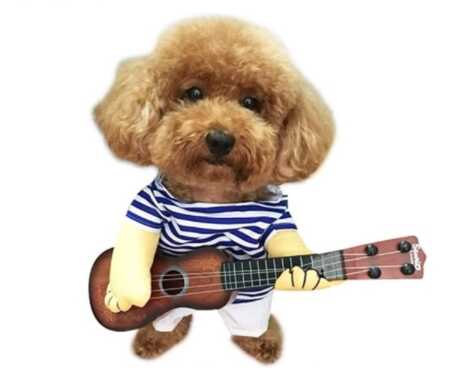 #8
If your pup is your constant companion for all of your coffee runs, and loves their pup cup as much as you love your cappuccino, this is the perfect costume! The whip cream ruffles on top make us want to just eat them up!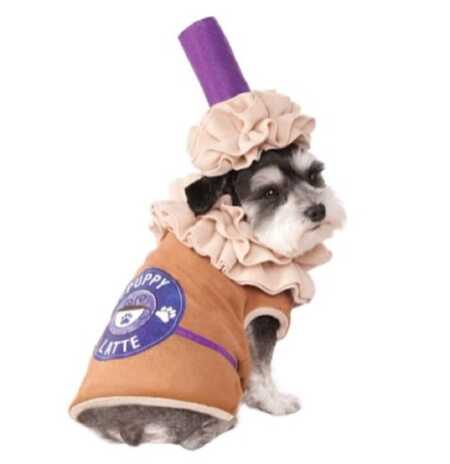 #9
The story of Little Red Riding Hood is a classic, and you can't go wrong with dressing your pet in this cute costume. But if you plan to send them with a basket full of goodies, it might not be the Big Bad Wolf you have to worry about.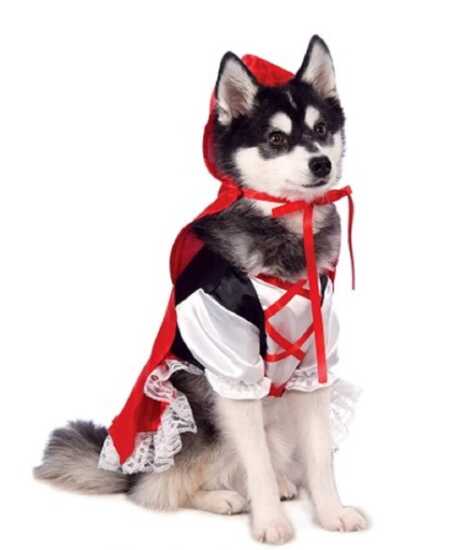 #10
Your pet will really be dressing to impress in this fancy costume! Whether you want them to be the groom to a beautiful bride or the perfect butler greeting everyone at the door, this outfit will have them looking sharp.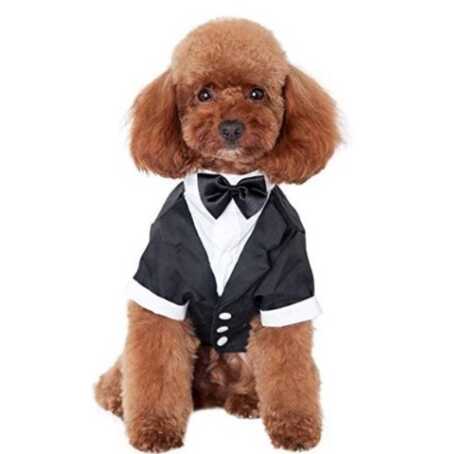 #11
Our pets are often the best medicine — a happy greeting or a few snuggles have us feeling better in no time! So why not dress them up in scrubs and a white coat and let them pretend to be a real practitioner for the day?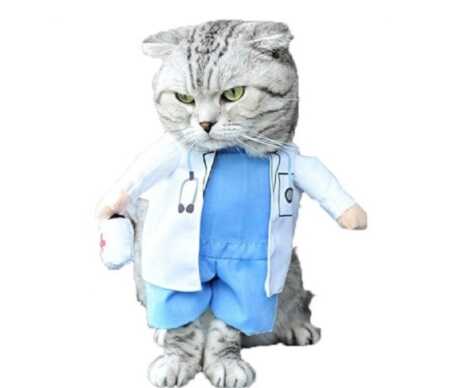 #12
Your furry friend will be flying high in this awesome Superman pet costume! Have them save the day in superhero style, and watch them become your friends and family's kryptonite with their superhuman cuteness.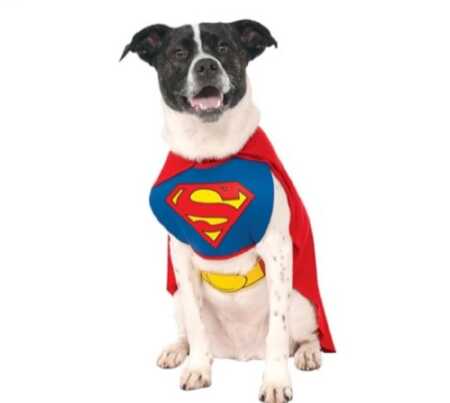 #13
Does your dog bark at things that aren't there? Are they sensing something when all appears normal? They might just be a ghost buster in disguise, with a knack for noticing the paranormal! Let's just go with that and get them the proper gear to take care of business this Halloween.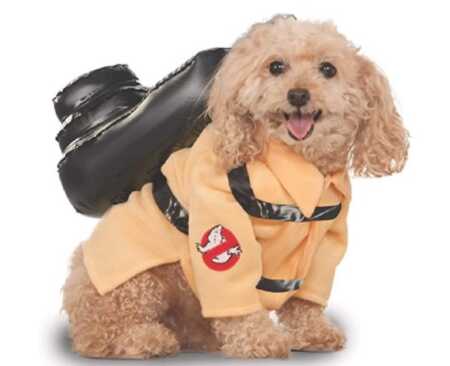 #14
We can only imagine how hilarious it will be to watch your little fur ball waddling around with these extra tentacles bobbing at their side! Dress them up as a creature of the deep and prepare for the tidal wave of compliments they're sure to receive in this awesome octopus costume.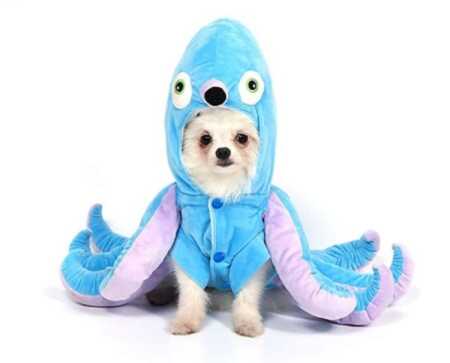 #15
Star Wars will forever be a fan favorite, and what character is more recognizable and loveable than Yoda? Go wrong with this costume you can't. Buy it for Halloween you must.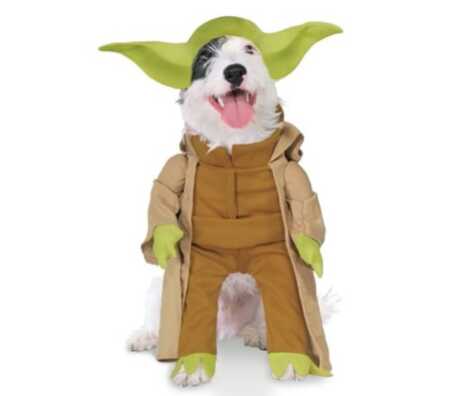 #16
Your pet will be ready for the worst of the Wild West in this funny cowboy costume. Horse rustlers and gunfighters beware — there's a new sheriff in town!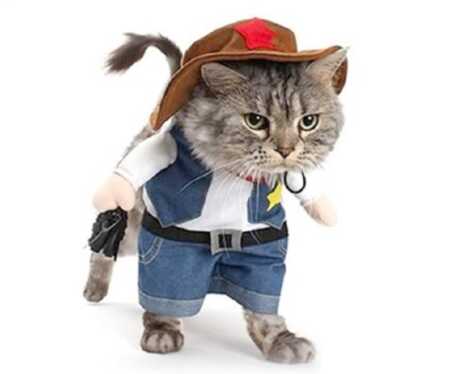 #17
If your pet is the right color, the simple addition of this lion mane will have them looking like the king of the jungle. They might have to work on their roar, but we're sure they just can't wait to be king!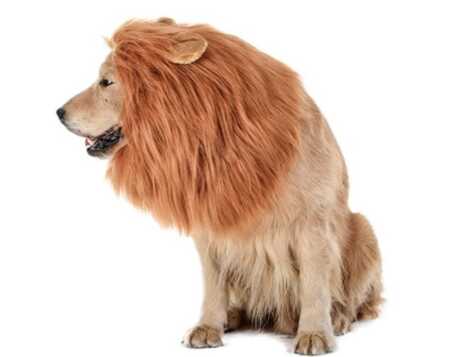 #18
We love this plush rodeo cowboy hanging onto the pet's saddle for dear life! Try not to laugh as he gets whipped around on the back of your pet's wild runs through the house.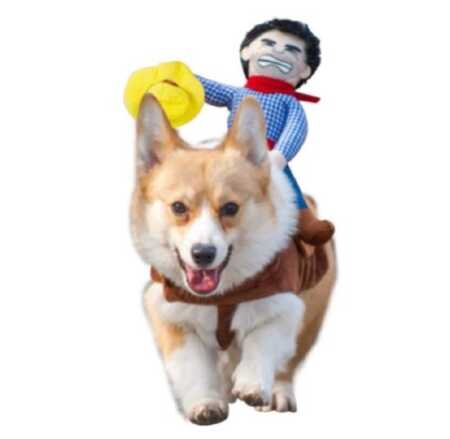 #19
If your pet is always lurking, sniffing out the tiniest hint of food from a mile away, and waiting for something to fall within reach of its gaping jaws, then this costume is the perfect choice for Halloween!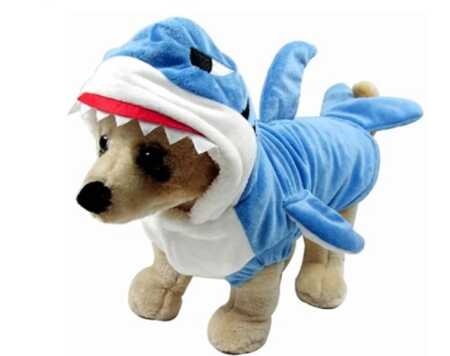 #20
We couldn't help but include this adorable Star Wars Ewok costume since so many pets already look like one! All they need is the outfit to complete the look and then they'll pass for a cast member on the set of the next Disney Star Wars series.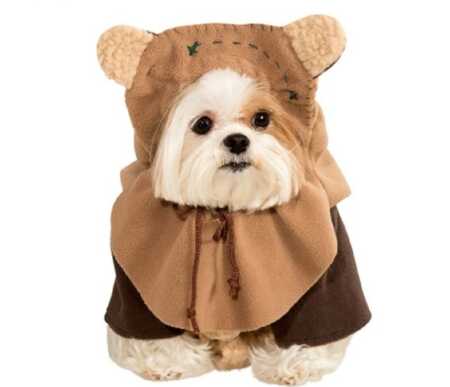 Find more great Halloween costumes here:
20 Adorable Baby Halloween Costumes
10 Best Themed Family Halloween Costumes
SHARE this article with your pet parent friends and family on Facebook.