"I had thanked everyone for the birthday wishes yesterday. It was a good day. Except for the end. So, here is a little story.
For dinner, my family and I ordered food from Cracker Barrel. We got a family dinner that came with biscuits with butter and little honey packets.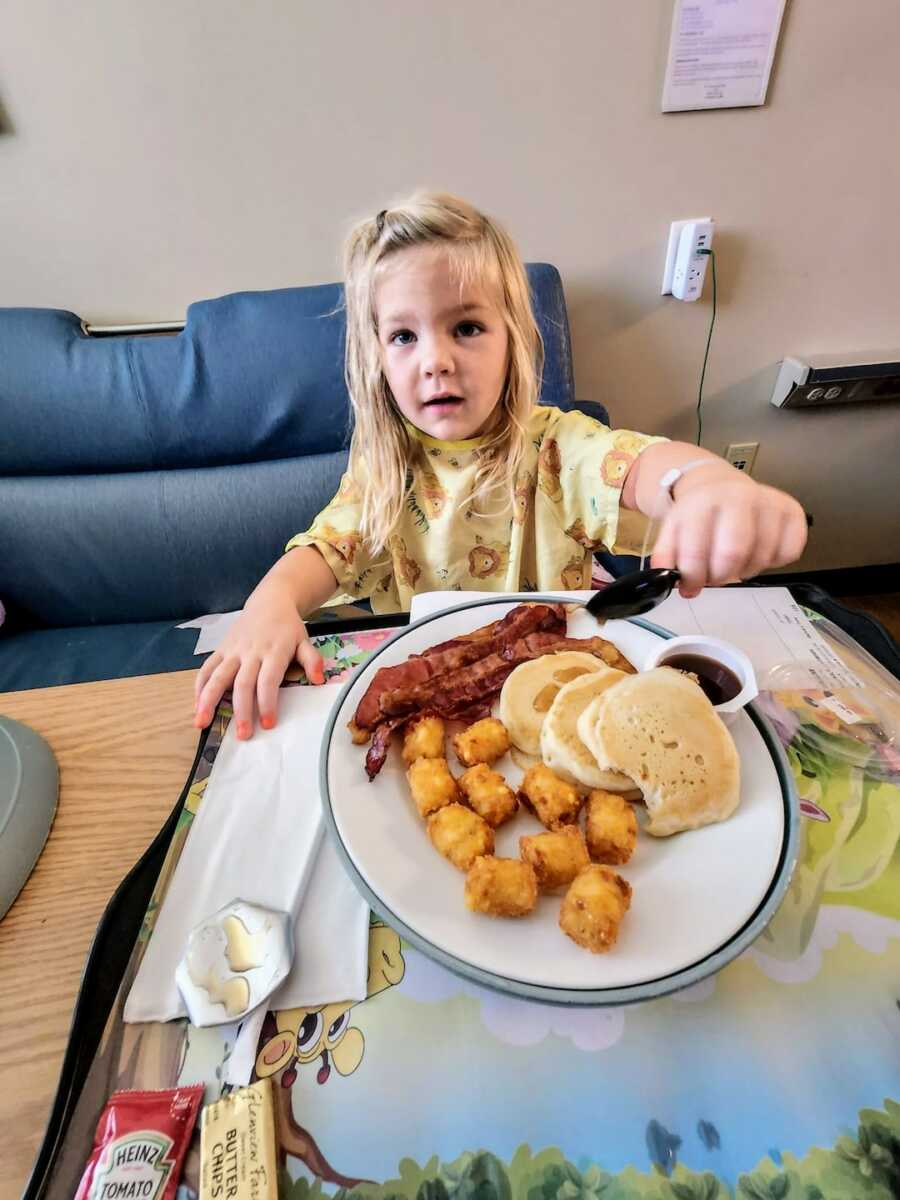 Right after dinner, we sat in the living room. Maggie comes over to me, points at her mouth, and says, 'I just swallowed that.'
'Just swallowed what?' I asked.
'That shiny thing.' she says.
So, I look around for what she could be talking about and I see a Barbie doll on the table. My other child Levi is sitting there too. His eyes get big and he says, 'I just took one of those out.'
What he's talking about is a little button battery that was in the doll's leg. The cover to it had come off. I know immediately that this is BAD.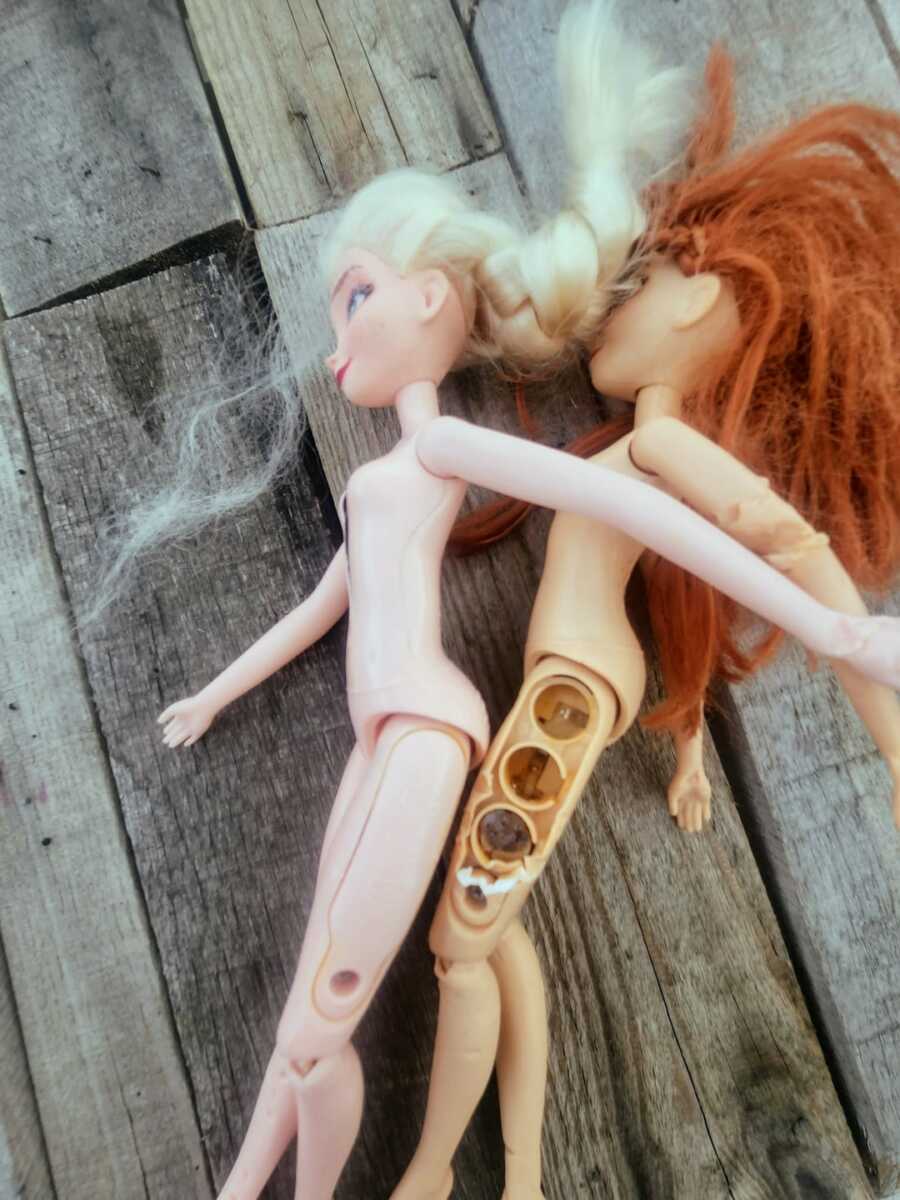 We start getting ready to go to the hospital. While I'm doing that, my other child Eva is on her phone looking things up. 'Mom, it says to give her honey.'
We still have little packets of honey just sitting on the table. How amazing is that? It was surely God's kindness to us! So, we give her a couple of packets. And grab the rest for the ride to the hospital. I give her more in the car.
When they X-rayed her, sure enough, there is a battery, but it has slid right down to her stomach where it is less dangerous. They kept her overnight with plans to possibly retrieve the battery in the morning. But the first thing they did was another X-ray and the battery was sliding down again into her intestines. So, at that point, there is very little risk. Maggie was discharged right after breakfast.
I was not planning to share this. But multiple times the doctors told us how good it was that we gave her that honey right away because it coats the battery and keeps it from getting stuck. As a faithful person, I just felt I needed to share how truly and awesomely God was looking after this little girl last night.
'He who dwells in the shelter of the Most High will abide in the shadow of the Almighty. I will say to the Lord, 'My refuge and my fortress, my God, in whom I trust.'
Psalm 91:1‭-‬2
I'm glad to get the word out, and grateful for all the support and prayers."
Update: I was contacted by a couple of sweet moms who lost their children to battery ingestion. They are so amazing to experience such a loss and want to help others through their experience. Here are the links to their websites for more information:
Button Battery Awareness
Reese's Purpose
Poison Battery Guideline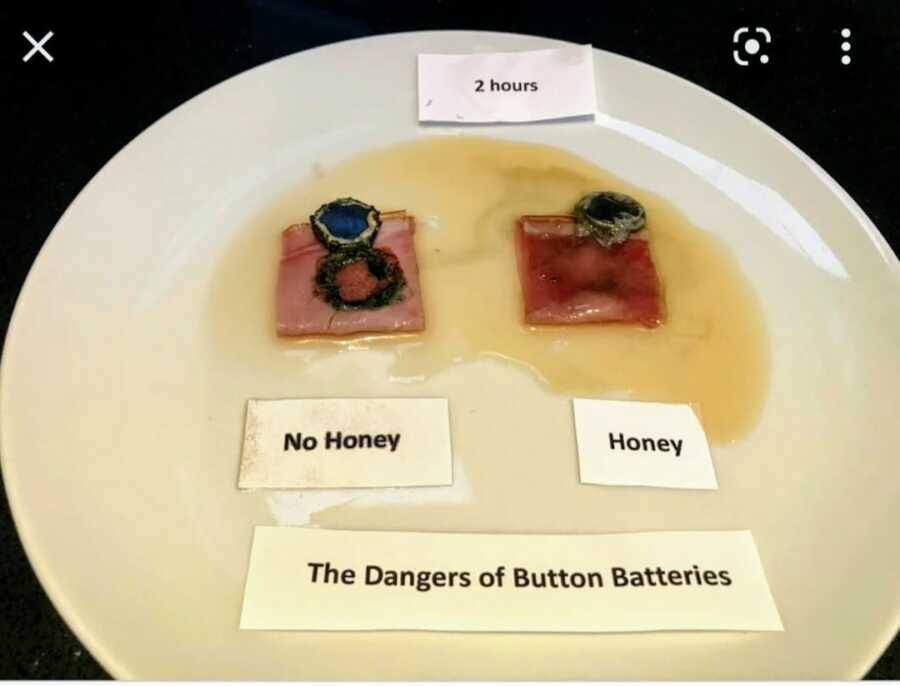 This story was submitted to Love What Matters by Katie Jacobsen. Be sure to subscribe to our free email newsletter for our best stories.
Read more stories like this:
'Quarter, momma!' My husband was grilling when our son knocked on the glass door screaming.': Mom warns of button batteries in household after 20-month-old battles for his life
'I noticed a glow in his left eye at 3 months old. I turned the flash off, but it was still there.': Mom pens PSA after son diagnosed with Retinoblastoma
Do you know someone who could benefit from this story? SHARE this story on Facebook with your friends and family.