"Friends with babies—Recently came across this little organization hack that makes storing and finding onesies so much easier!….you're welcome.
I'm just a small-town mom of 3, a registered nurse, and I work full time Monday through Friday.
I am constantly trying to find ways to keep my home a little more organized, especially when it comes to making my morning routine a little easier or managing the endless loads of laundry my little humans create!
After many years of folding onesies, hanging them individually or wadding them up in a basket I finally figured out how to hang onesies in a way that saves space and is organized in a way that I can quickly find what I am looking for in the morning.
Woo-hoo!!
I can't be the first to make this discovery—it's just too easy!
My "aha" moment was when I had a failed attempt of hanging onesies by draping multiple ones over a hanger.
Obviously, this didn't work.
The onesies fell off, I couldn't find what I was looking for and then it hit me—just snap the onesies upside down around the hanger.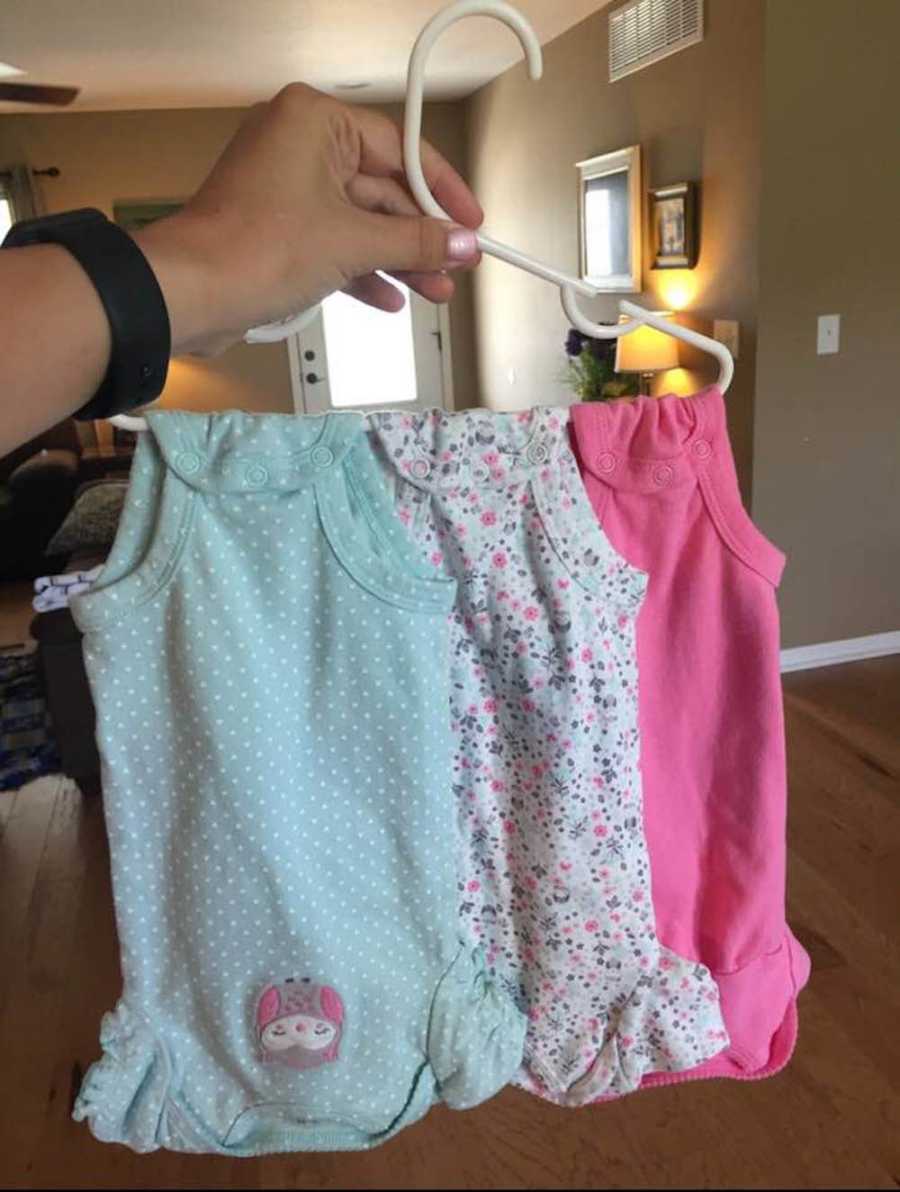 It's too simple! This simple hack was initially time consuming to snap all the onesies to the hangers, but it saves me time, frustration, and space in the long run."
This story was submitted to Love What Matters by Stacy Augustyn.  Be sure to subscribe to our free email newsletter for our best love stories.
Read more stories like this:
7 Simple Hacks To Save Time As A Busy Mom
'Worried about the nights in the hospital with your newborn and dad sleeping?': Mom's hilarious hack is what all new moms need
SHARE this woman's hack to keep other families informed!