"I'm a cop's daughter, and I've seen my father's work firsthand. I've gone on countless ride-alongs, been to award ceremonies for him, and hell, I've even watched him help people even I wouldn't help. He does his part.
Do I go to sleep scared this may be the night we get the phone call that he's not coming home? Yes. Often.
Do I fear for his life? Every. Single. Day.
But here's the thing, he chooses every day to do this job. He wakes up and puts his vest and badge on.
In tense situations like the current state of America, he is armed with weapons, a vest, a helmet, and hell, even riot gear if needed.
And guess what? He gets to come home every night and take it all off.
He can walk outside in his neighborhood, and nobody has to know he's a cop. When the hate becomes too much, they can turn their badges in.
They can walk away. Having that choice is a PRIVILEGE.
Now, to all you blue-backers, imagine that feeling of fear you feel for your cop. Your brother, sister, father, mother, son, husband, or child going to work, but amplified by ten-thousand.
Black mothers, fathers, husbands, wives, and children have to live in that same amplified fear every single minute of their lives. Can they change the color of their skin? No.
They don't get to come home and change their skin tone when being hated becomes too much or too hard. They shouldn't have to want to, but they do.
This is not a choice for them. They are feared just for existing. You will never, ever know that feeling.
So, while I go to sleep scared for my father's life, rest assured knowing this is what he chooses to do and wants to do, I truly believe if he died in the line of duty, he would go honorably and proudly.
Black Lives Matter. This is not a race war, this is a right versus wrong war.
If my last comment sounds a little tone deaf, I think it's coming across in a way I don't mean. People of color are ABSOLUTELY targeted because of their race, I'm not trying to downplay that.
I'm just trying to explain to white people that people of color don't hate you because you're white. They hate the way they are treated."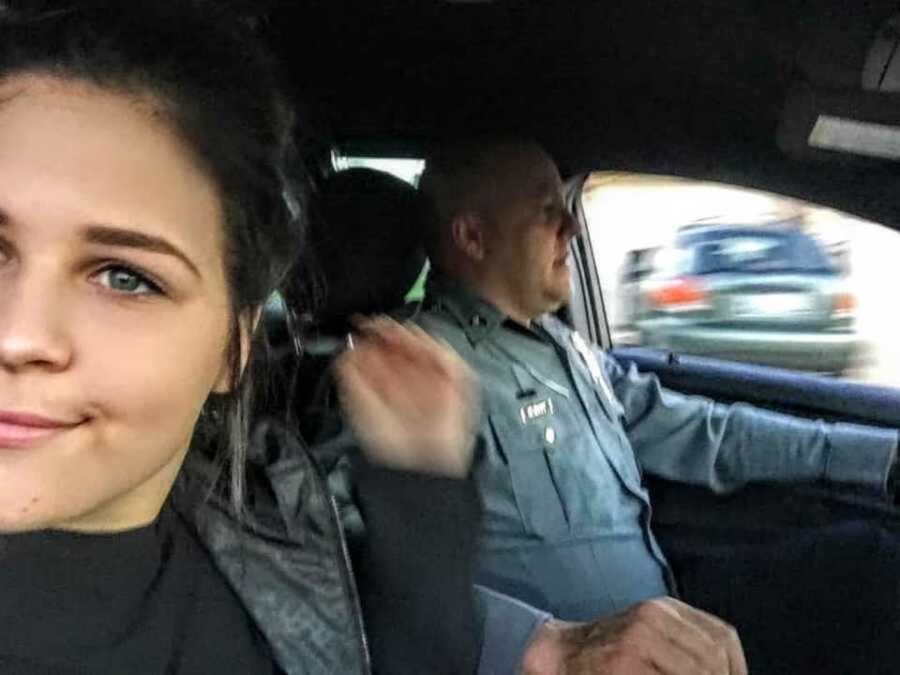 This story was submitted to Love What Matters by Ashton Crawford. You can follow their journey on Facebook. Be sure to subscribe to our free email newsletter for our best stories.
Read more stories like this:
'We smiled and said, 'I needed this today.' White cop and black man, we were both hurting. We walked around for an hour, just listening to each other.': Police officer urges 'we must build change together'
'A police officer pulled up. 'Is everything okay?' He wanted to talk. We stood outside for an hour, discussing the issues our nation is facing.': Man urges 'moments like this need to be shared'
Do you know someone who could benefit from reading this? SHARE this story on Facebook with family and friends.