"On Saturday June 30 we had a guardian angel watching over our family…who knew it would be an amazing military medic.
My son Zak fell while at the bottom of Elora Gorge. I heard him scream 'Mom, my head!' I will never forget that scream as long as I live. He was only a couple of feet ahead of me. I had turned to help his sister down the last step in the Gorge when I heard him. It only took a second. I turned to see him crawling towards me, his scalp split down the center, his skull shining through.
I reached down and picked him up, no easy feat as he weighs over 100lbs. I carried him up the 60 concrete stairs, stumbling as we went. A gentleman coming down the stairs called 911 for me. I thank God I wasn't alone that day, as I usually am on adventures with my little ones. My wonderful boyfriend, Callum, was there to support me and to help Zak's sister who was trembling with fear and shock.
At the top of the stairs our guardian angel appeared. Some visitors to the Gorge rappelling for the day heard the scream. A wonderful woman had brought a military medic to the top of the stairs. He quickly assessed Zak and pulled a head bandage out of his first aid kit. With awesome skill, and an amazing calm manner, he quickly applied a bandage to Zaks head, then wound his head with a compression type bandage. He never hesitated. He sat on the grass with Zak laid against his chest and spoke reassuringly, not only to Zak, but to all of us until the ambulance arrived. When the ambulance arrived, the paramedic marveled over the amazing job the medic had done. We were on our way in the ambulance before I even got a chance to ask the medic his name. The paramedic and doctors at the hospital said he quite possibly saved Zak's life.
Zak had a 24 cm wound from the front of his forehead to the back. It required 25 staples to close. The doctors, nurses and paramedics at Groves Memorial Hospital in Fergus were exceptional. In fact, Zak liked them so much he asked if we can have all our doctor's appointments there.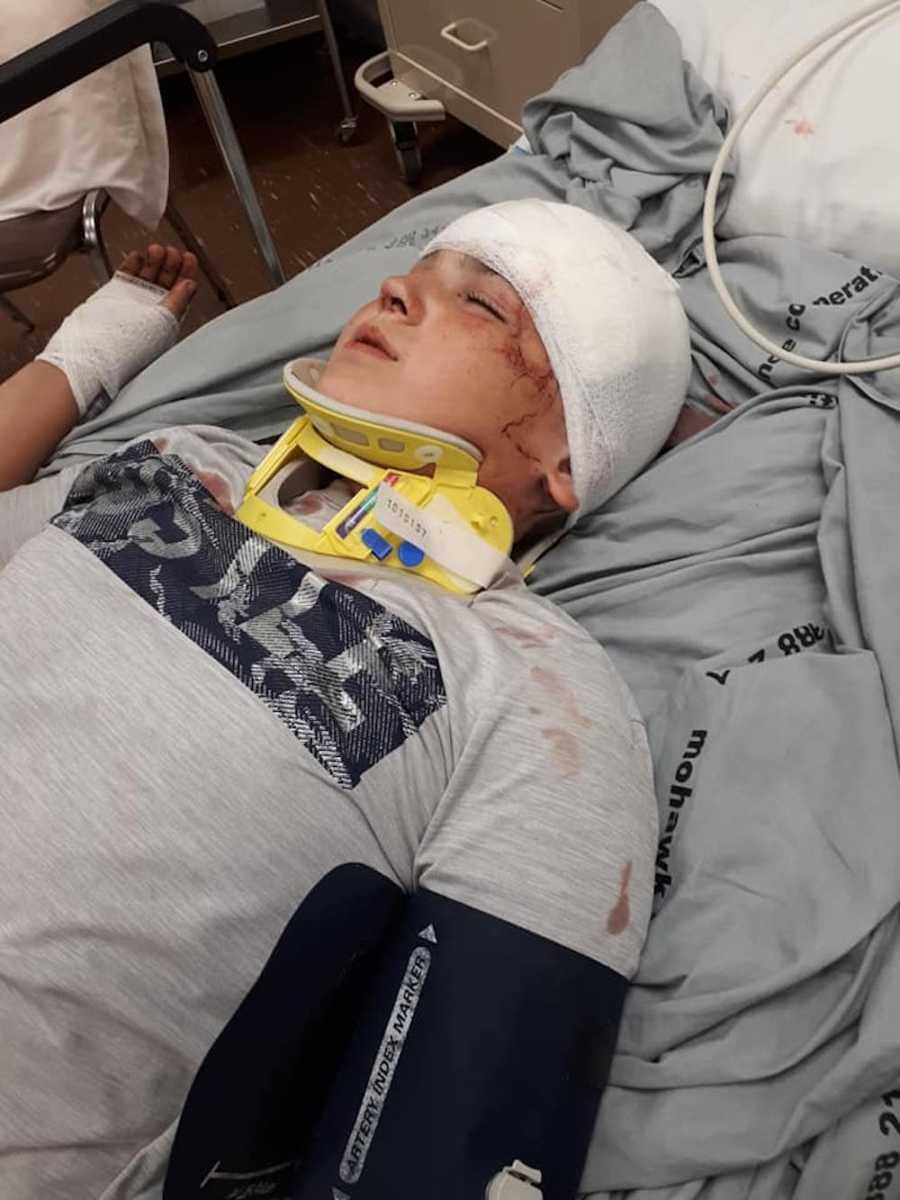 I write this letter in hopes of finding our guardian angel to thank him. I can never express how grateful our family is to him. My children are my greatest treasure in life, I can't imagine my life without any of them. The medic not only saved my son, but a little brother, a grandson, a nephew and a friend. We can never repay him.
All I know of this amazing man is that he was from Toronto, stationed in Alberta I believe and had just been in Borden, down the road from our home in Barrie, the week before on training. I'm sharing this in hopes of finding him, so we can thank him and tell him Zak is ok. Please share and help us find him."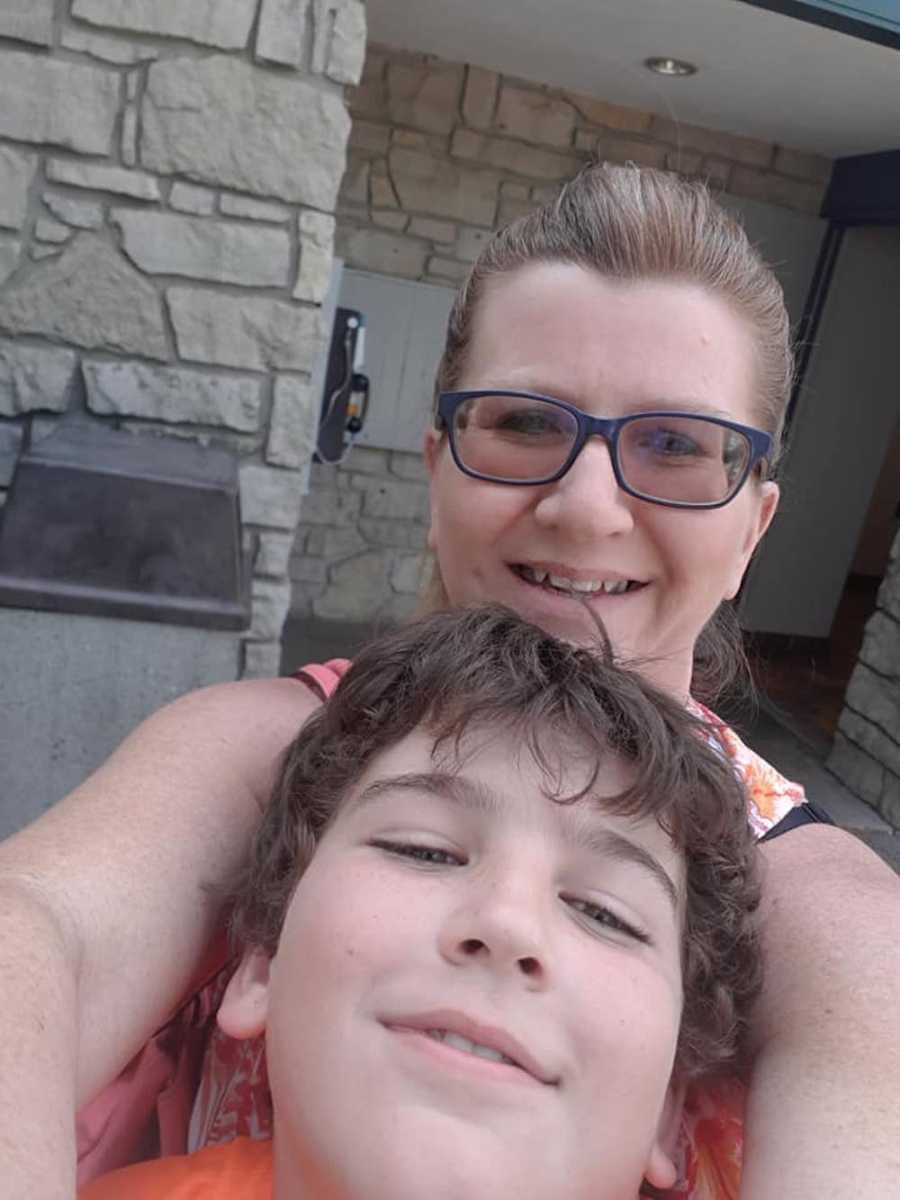 This story was submitted to Love What Matters by Joanne Beckett, of Orillia, Ontario. Submit your own story here, and subscribe to our best stories in our free newsletter here.
Help us show compassion is contagious. SHARE this beautiful story on Facebook with your friends and family.