"I would hide in vain in my closet. Anyone with a three-year-old knows there's no privacy when you're a mother. Nonetheless, I would try and keep my son from seeing me in this state. 
My husband had left that morning for what felt like the millionth time to go to his job where he worked with his affair partner. I had known about their relationship for months now and nothing seemed to move him to quit so we could try and fix things. I would kick and scream and cry and pray until nothing was left but a corpse in the fetal position on the closet floor. 'God, please help me,' was the usual whisper.
Then I would hear those little feet. 'Get up!' I would tell myself, 'Get up!' I wanted to get up; I didn't want my son to find me like this- to see me like this. But he would and it started to become a regular occurrence. I had a one-year-old daughter, too, but she couldn't get out of her crib yet without me and I took full advantage of that. Help with the kids was more than a priority at this point and I am beyond grateful for our babysitter who became the mom I couldn't be.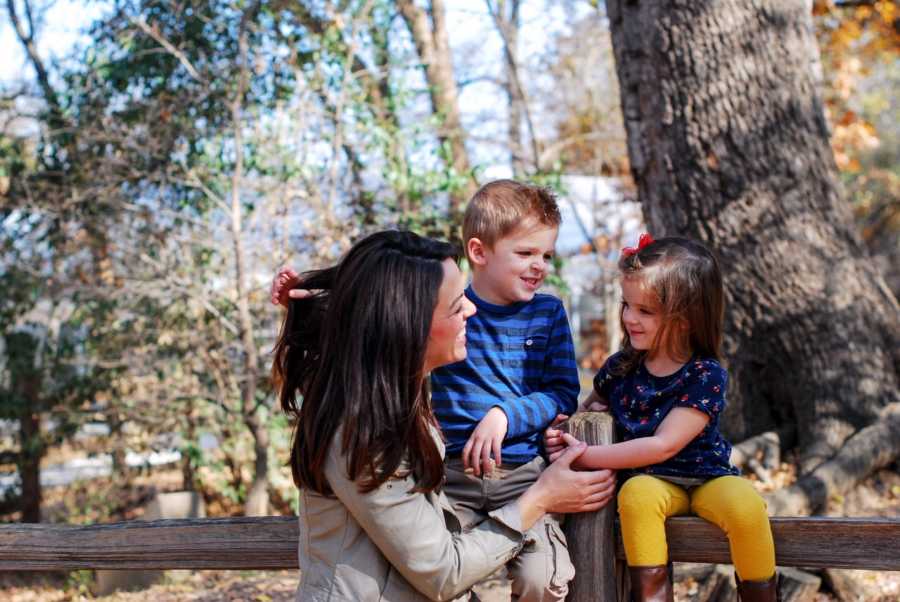 I stayed in the wake of a destroyed marriage for over a year convinced that we could make it through. It didn't matter that he was in love with another woman; I just KNEW that he would come to his senses. But the harder I fought, the more he withdrew. Sometimes I think staying for so long was one of my bigger mistakes; that and dyeing my hair blonde to try and become what I thought he wanted. I killed my true self trying to be as perfect as I could be. I read ALL the self-help books, listened to all the sermons, took all the classes, and still, nothing helped. I had completely lost myself in this valiant effort to save my marriage and I soon forgot what exactly it was I was fighting for. The supposed victory no longer seemed worth the battle.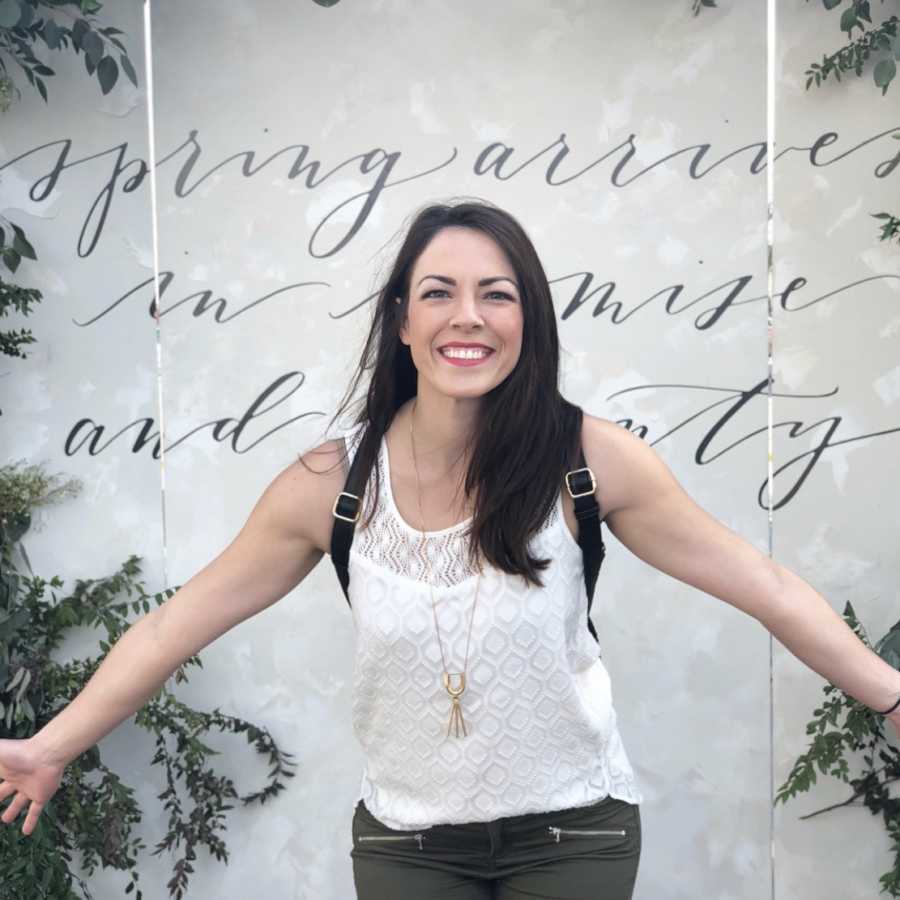 I truly believe it was the prayers of so many people that brought that first ounce of hope into my heart. Being a stay-at-home mom had become the loneliest place for me, and I knew going back to work was my only chance at normalcy. I started to dream wild fantasies about all the things I wanted to do with my life. I think at first it was just to escape my current reality, but after enough daydreaming even I believed that maybe, just maybe I could be happy again.
 It felt crazy, but all I could think about was owning a home décor boutique. I could see it in my mind's eye. It was mine and in my head, it was a sanctuary.
Although interior design had always been a passion of mine, I had no retail or business ownership experience and I wasn't dumb enough to go open a store without it.
 Wisdom told me I should find an apprenticeship somewhere…. And by only divine intervention, that's exactly what happened. I was introduced to a woman at church who owned a home décor business and was looking for part-time help. I cried during my interview when the hours she needed me were the only hours that my kids were in mother's day out. It truly was meant to be and I felt my prayers were not only heard, but they were being answered.
 I worked as a manager for the store for a year and a half and it was during that time, thanks to a wonderful tribe of women, I found the strength to file for divorce. Life began to unfold in ways I never thought it would and I cried again the day I bought my own house, the day I started teaching Divorce Care to other people who were in similar circumstances, and the day I had the opportunity to buy the home décor shop.
 It was a giant leap of faith for me to invest all of my savings and even take out a loan for the remainder of the funds I needed from my family. I like to call myself a hope junkie. My optimism about life had returned in a valiant comeback. What could I possibly stand to lose if this business failed? What could ever be worse than that closet floor in my old house? So it was and still is, with great hope for a beautiful life for me and my children, that I bought the store and never looked back.
 I'm currently in the process of rebranding and hopeful (there's that word again) that my business and my story will inspire and encourage anyone else who has walked something similar. I give full credit to a God who never left me and continues to walk with me."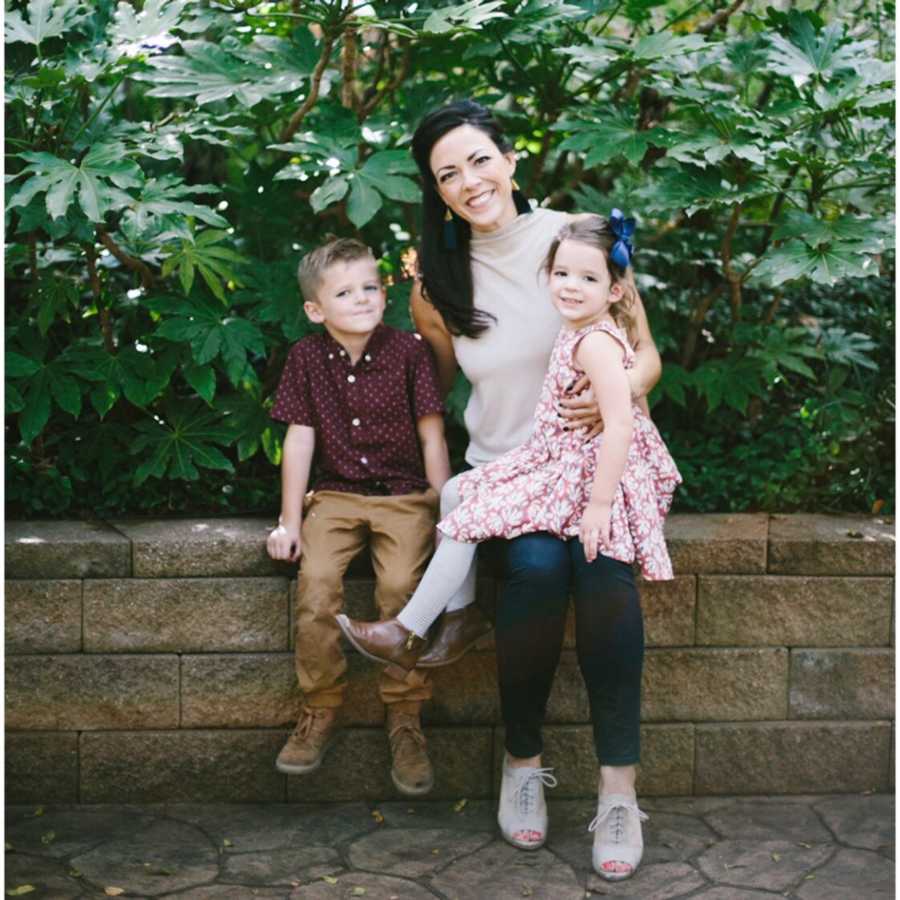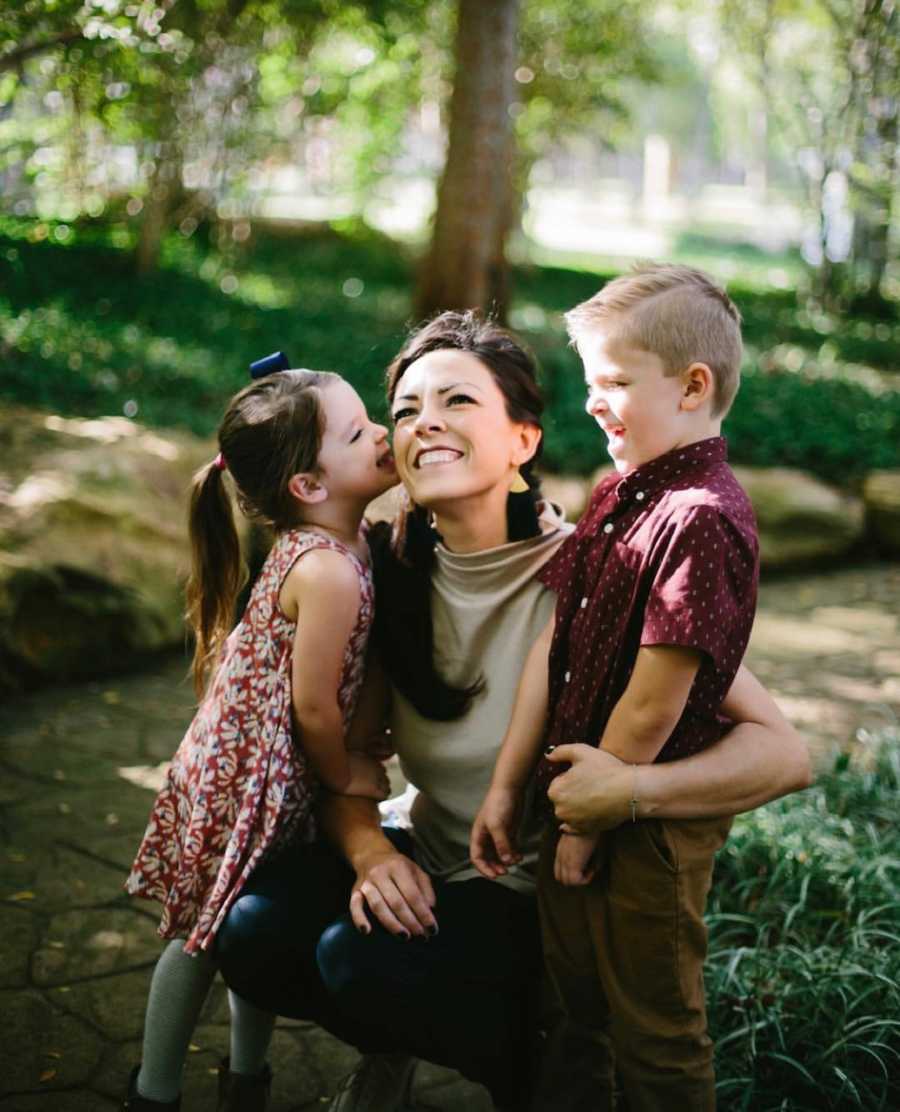 This story was written by Susie Robb of Dallas, TX. You can follow her on Instagram here. You can also visit her website, Curtis Creation, here. Submit your own story here, and subscribe to our free newsletter for our best stories.
Do you know someone who could benefit from this story? SHARE this story on Facebook with your friends and family.