Raising Kind Children
"My life is quite a simple one. I don't typically post a lot on social media platforms; I'm just a regular mom doing the best I can to raise two good people.
I often read posts from other mothers whose kids have made the honor roll for the 7th consecutive quarter or are winning awards for perfect attendance. (Not a single absence in 12 years? How is that even possible?! Seriously, congrats!)
If and when I do happen to post, I usually save it for the finer moments, like when one of my kids is leading the class in a no homework chant or picking his nose and trying to high five their classmates. Times when I find camping chairs in the shower or sticks of deodorant in the dish cabinet.
Truth be told, my kids Kash and Ty don't have straight A's and they definitely don't have perfect attendance. Not even close. Sometimes they eat Doritos for breakfast and then again for dinner.
In the summer, they almost always go to sleep with dirty feet and leave messes everywhere they go. That being said, they are two of the most beautiful, loving people I know. I know this without a single solitary doubt and yet, even when I bare witness to it every day, there are moments where I find myself overcome by the sheer amazement of it all.
This is one of those moments.
Kindness From Local Barbers
About a year ago, the 24k Barber Lounge opened up in our Winter Park, FL neighborhood, which was an incredible stroke of luck. Not only was it close enough for my kids to walk to, but it also happened to be run by a couple of young, hip guys who turned out to be some of the kindest souls I've yet to meet.
My 11-year-old named Ty, a fanatic about his hair since the very moment he knew he could be a fanatic, came home from getting a haircut one day and proclaimed his commitment to becoming a barber. He meant it not in the way that comes and goes sometimes for kids his age, but in the way where his Christmas list included a variety of clippers and hair mannequins.
Once the crew at the barbershop, whose names I will never forget (Darius, Ray, and Sincere) found out Ty wanted to follow in their footsteps, pure and unfiltered magic happened. Before our very eyes, Ty became their apprentice, studying their every move. He was fascinated by how their hands worked so effortlessly.
Day in and day out for months Ty and Kash became staples at the shop, with Ty being mentored and Kash, an aspiring filmmaker, catching it all on his new Cannon. These kind young men equipped Ty with the necessities one needs to barber, leaving nothing out. They provided clippers, shears, edgers, and even a cape, asking for nothing in return.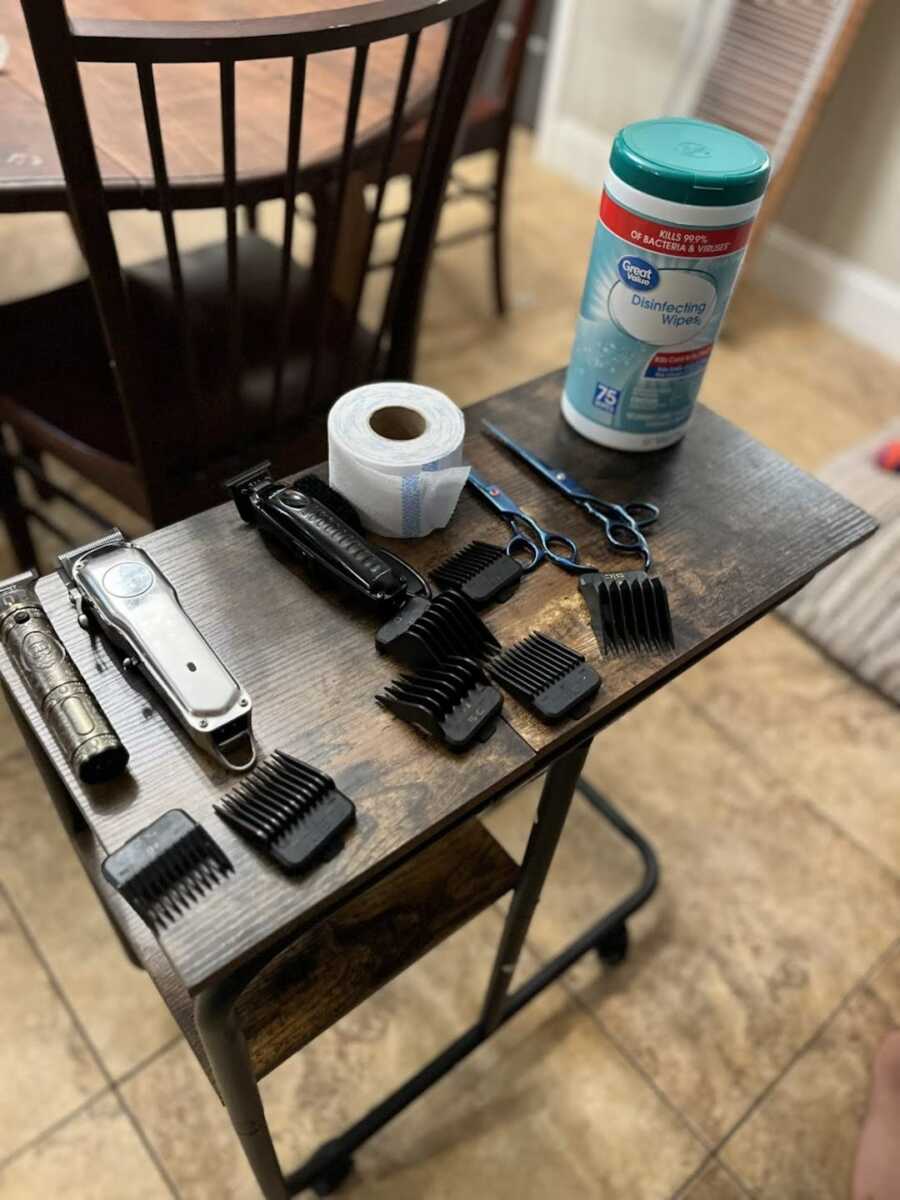 Paying It Forward
Each night, Ty cleans, shines, and then lines these instruments up on a small cart, only to pack and transport them back to the shop the next day. In the meantime, he asks anyone he sees if he can cut their hair.
About two weeks ago, both he and Kash befriended a man named David, who has been a little down on his luck and sleeping outside behind a gas station not far from our house. Every day when they get off the bus Ty, Kash, and a few of their friends swing by to bring him water, a bag of chips, and engage in a bit of small talk to pass the time.
Now, when I said Ty was asking anyone if they'd let him cut their hair, I wasn't kidding. At first, David declined: 'Not today, Ty, I'm feeling a little sleepy. Maybe tomorrow.' Ty, passionate or relentless (or maybe a little bit of both), showed up the next day right on schedule.
'How about today, David? Can I cut your hair?' David thought for a few moments and finally said, 'Well, okay. Today is okay.'
Ty replied, 'I'll be right back, don't go anywhere!' David, an amputee with soiled pants, laughed out loud from his belly up as Ty grinned and ran home with his brother.
Back at the house, Ty grabbed his supplies as the sun began to set. Jason (his dad) with a flashlight, Kash with his camera, and Ray from the shop to supervise all headed back to find David waiting patiently on the curb where they left him.
Ty carefully unpacked his tools, draped the cape around David's neck, and pat his shoulders twice. It's a mannerism he picked up from Darius at the shop. 'You ready?' Ty asked.
'As ready as I'm ever gonna be. Will you trim my beard, too? It keeps gettin' in my mouth.' David blew his beard like he was blowing out a candle, an attempt to demonstrate the issue at hand.
Ty agreed but glanced at Ray as if to say, 'I've never trimmed a beard before.' Ray, always an optimist, simply winked and nodded as if to say, 'Don't sweat it, we've got this.' Together, Ray and Ty, gracefully danced around this man to get the right angle.
Jason shined the light and Kash captures the moment on film. 'Look to the right. Good, good. Now to the left. Perfect, now chin up a bit,' says Ty and as the old man obliged, his hair beginning to fall and collect on the ground before him.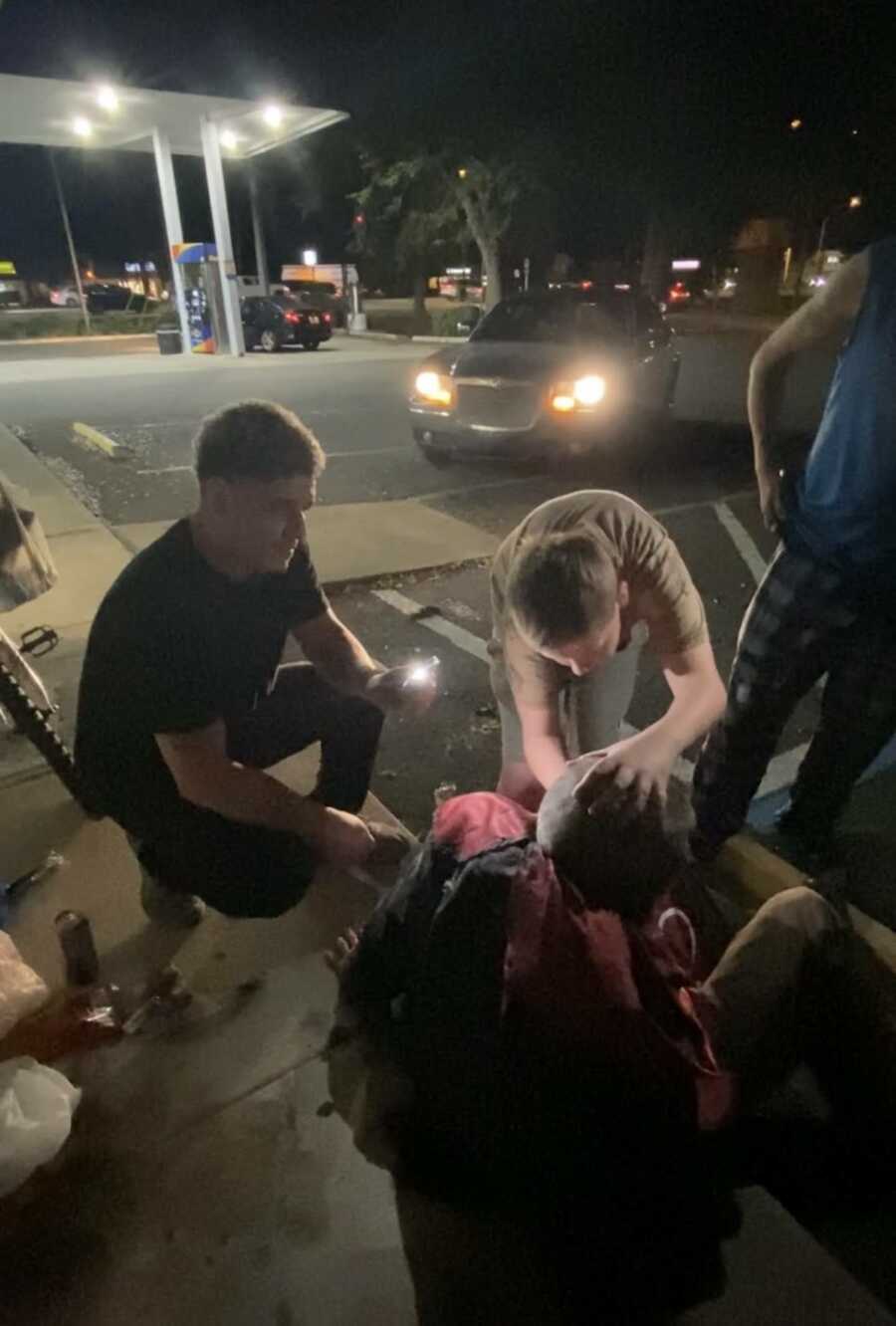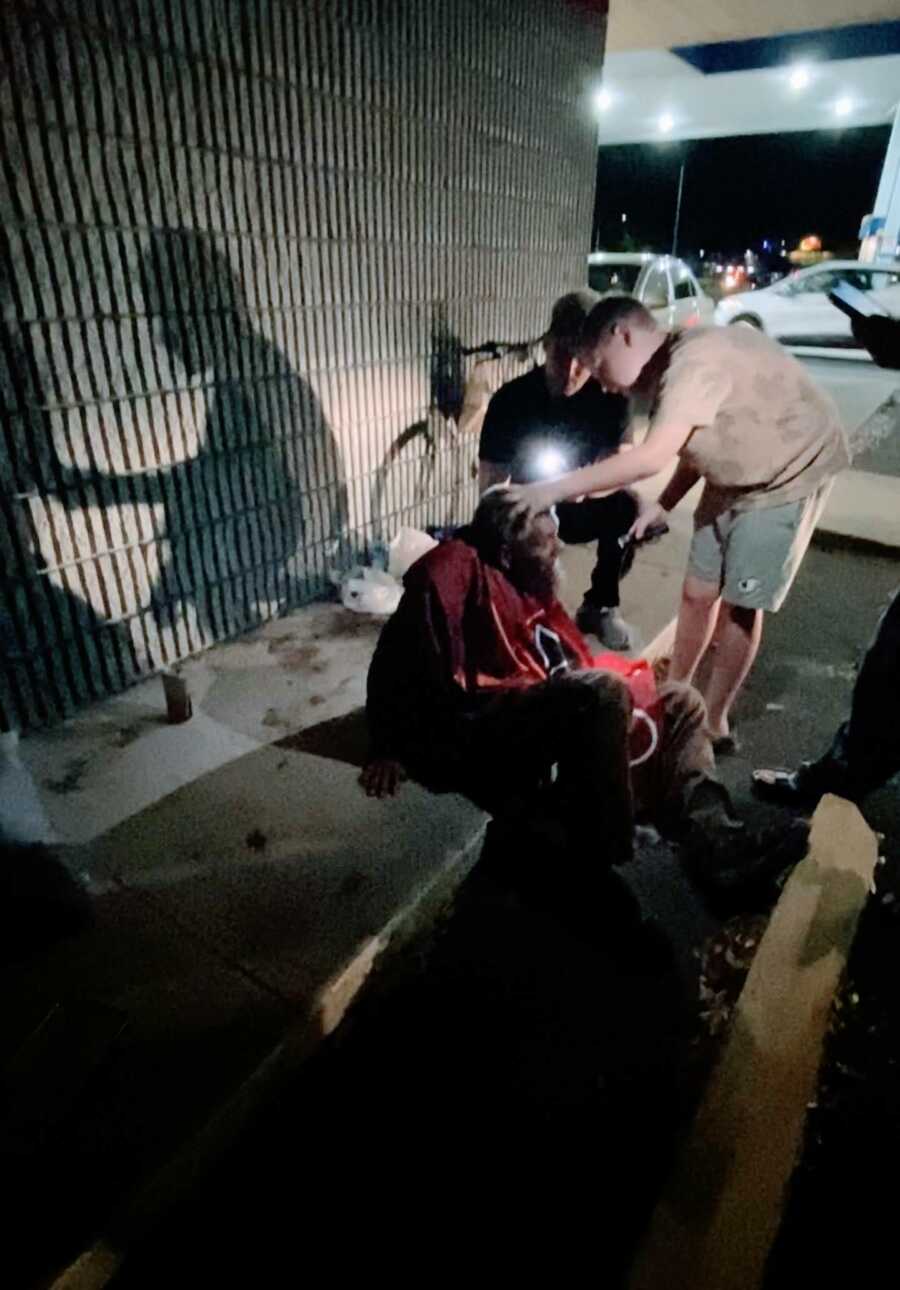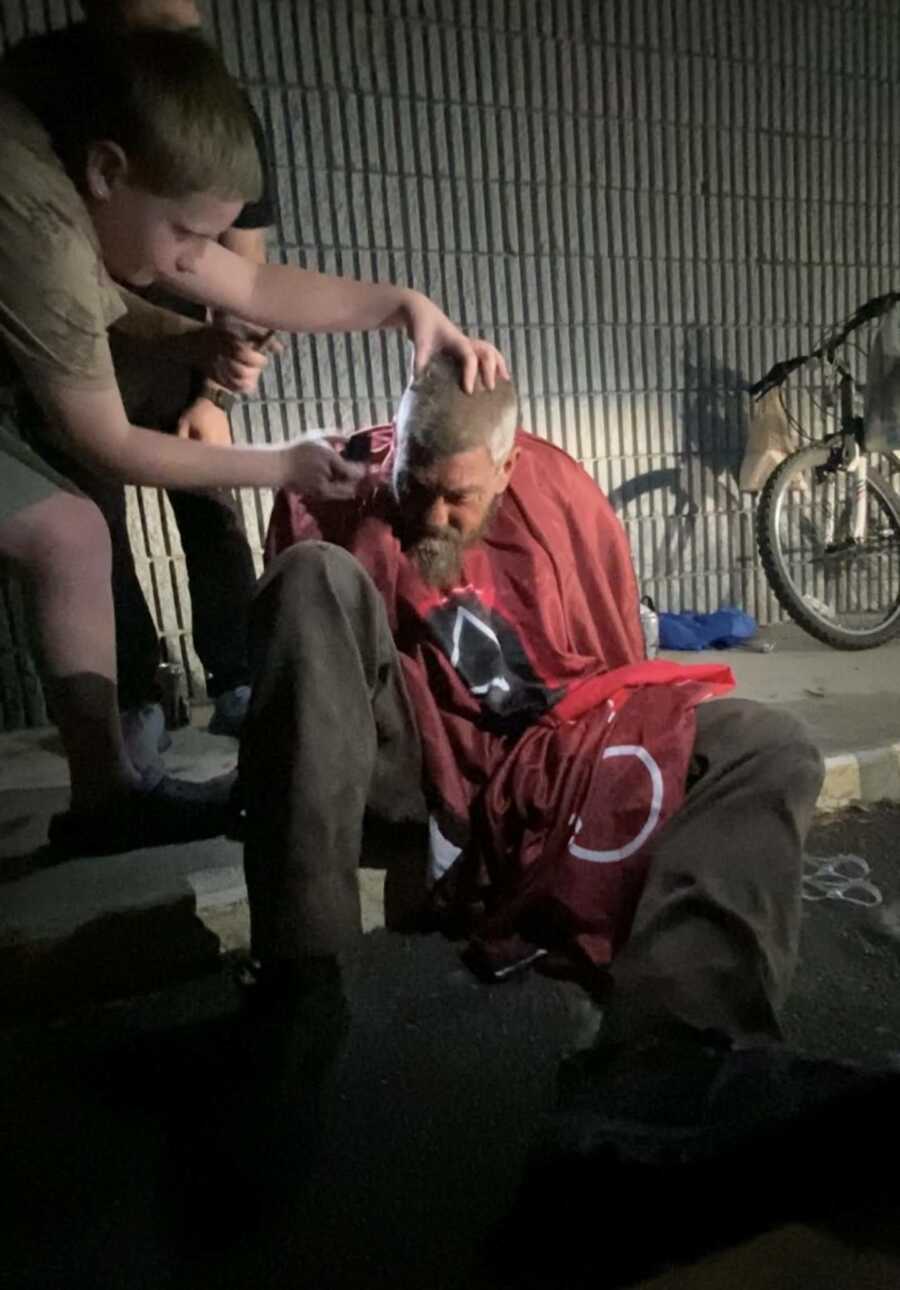 Impact Of Kindness
Slowly, a crowd of people who I am certain would have passed by without a second glance any other time began to gather. The commotion caused curiosity.
Suddenly, one by one strangers approached. One offered David a beer, another a five dollar bill and a Marlboro. Another handed him a sweater and a pair of old sneakers. Humans, one in the same really, were sharing in the goodness the moment had created.
The circumstances or the obvious didn't matter. No one noticed his dirty clothes, the smell that comes from the surrounding area, or his belongings packed tightly in a small suitcase held together by nothing but a thin, tethered string. It was just a bunch of fellow humans, showing compassion in any way they could.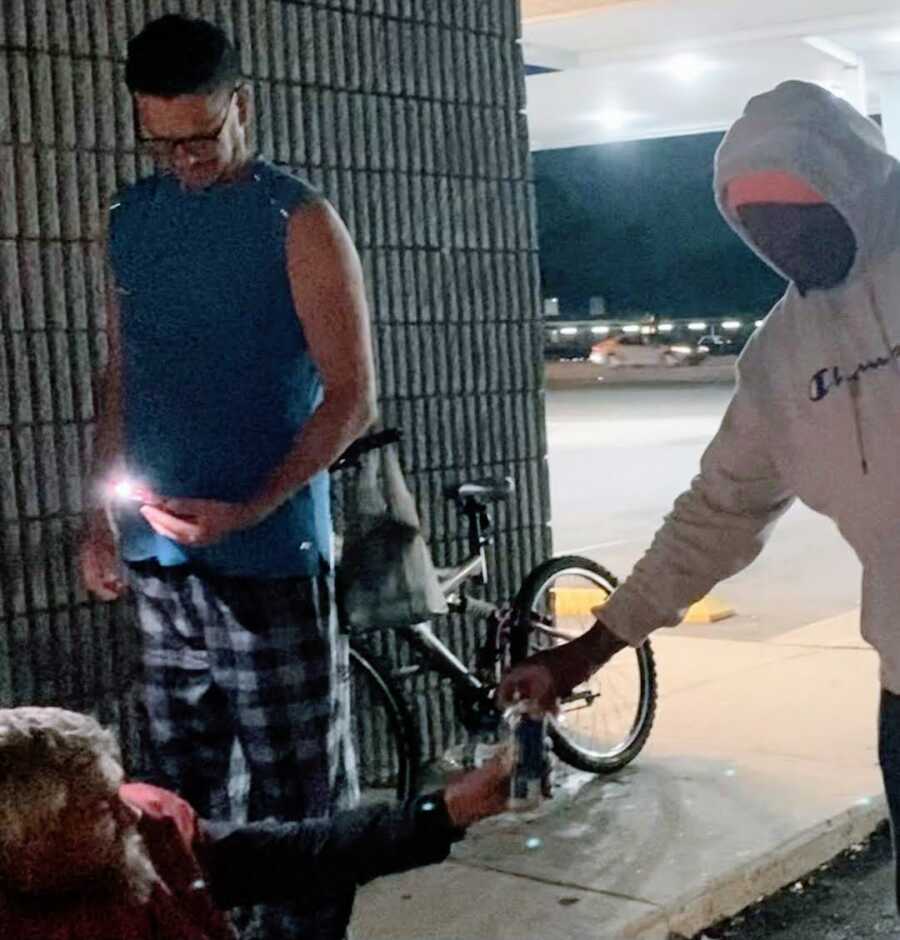 When they had done all they could that night, Ray and Ty promised to come back tomorrow when it was daylight to make sure they got it all and everything looked even. Jason showed David his reflection in his phone, to which he replied, 'Wow, that's me, that's really me!'
'Yeah man, that's really you. Looking sharp,' said a stranger from the gathered crowd. Some would say what an unlikely pair these two are, Ty and David, but I'd disagree. I'd say they were were more alike than not.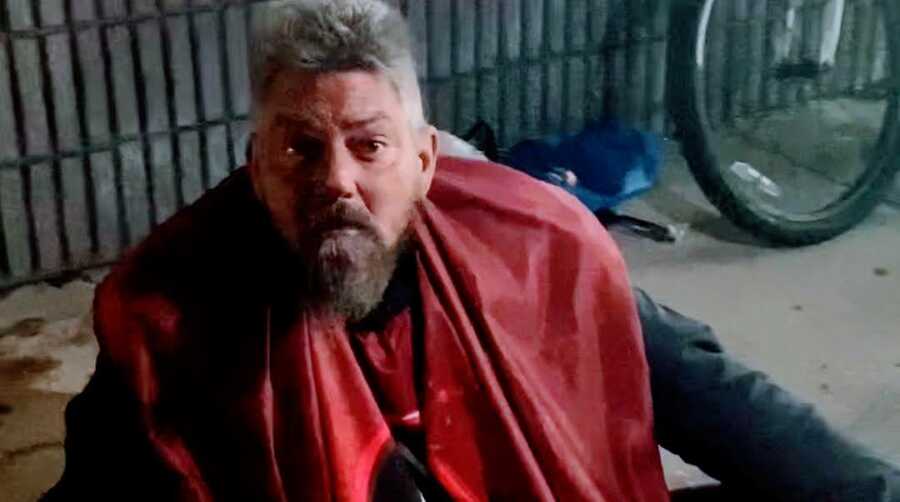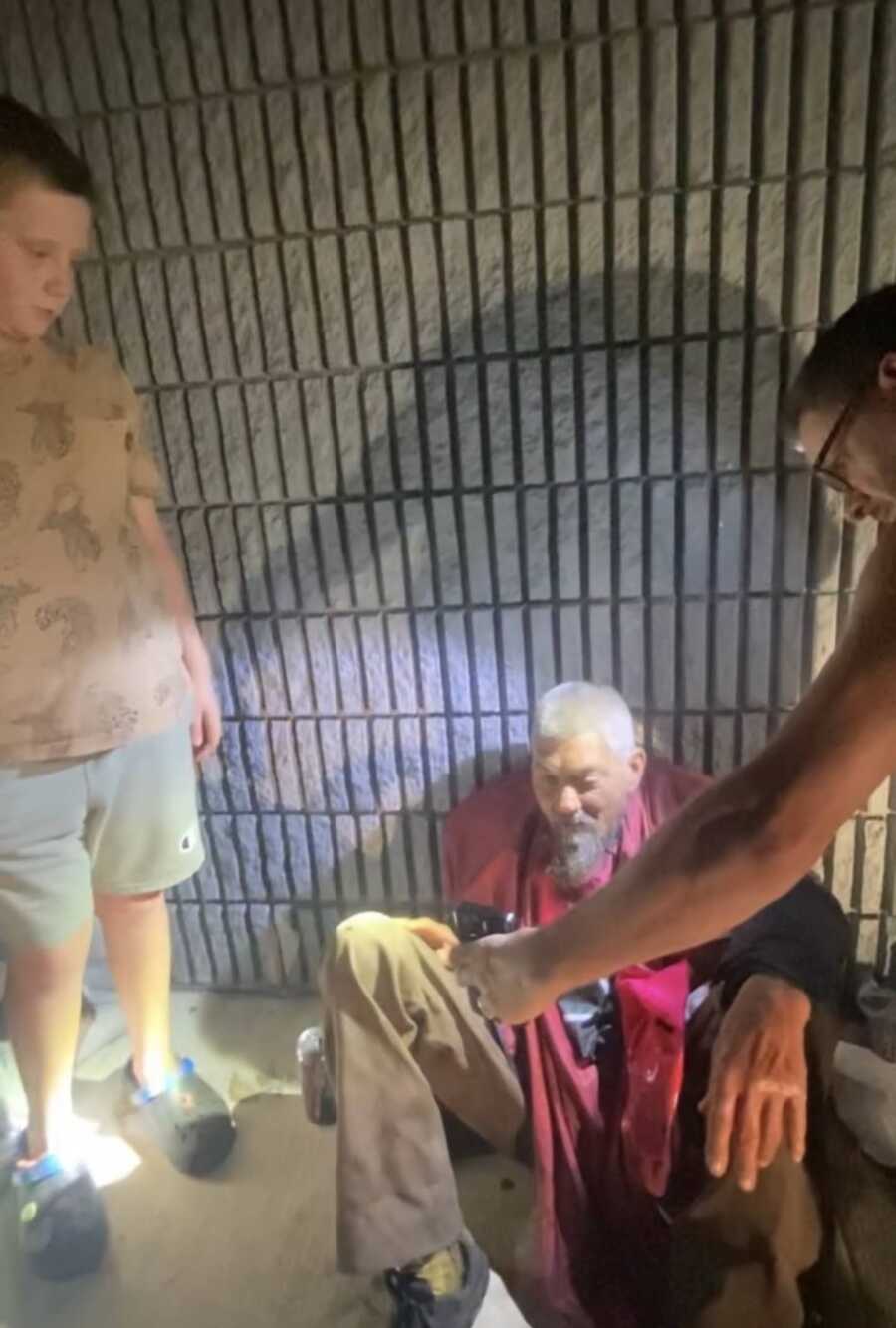 Ty was just an 11-year-old boy seeing only a man in need of a haircut, and in his glory because the man said yes when everyone else said no. David was just a 65-year-old man seeing only a friend who didn't judge him, and in his glory drinking a beer and smoking a cigarette while getting his first 'fresh cut' in 7 years.
Sometimes the universe aligns just right, and we catch a glimpse of ourselves, a gentle reminder of who we are and who we can be when we move with love. It whispers to our hearts that despite our differences, if we pay attention, if we look for opportunities, we will often find commonality in kindness.
In fact, kindness does really big things because it makes us rally and it brings people together. And the best part is? Kindness is easy. It's such a powerful gift available to all of us at any time, as long as we are wise enough to use it.
Look at us. You, me, Ty, Kash, Jason, the barbers, the strangers who circled around and gave what they could, and David who courageously let an 11-year-old boy cut his hair. Kindness changing each others lives."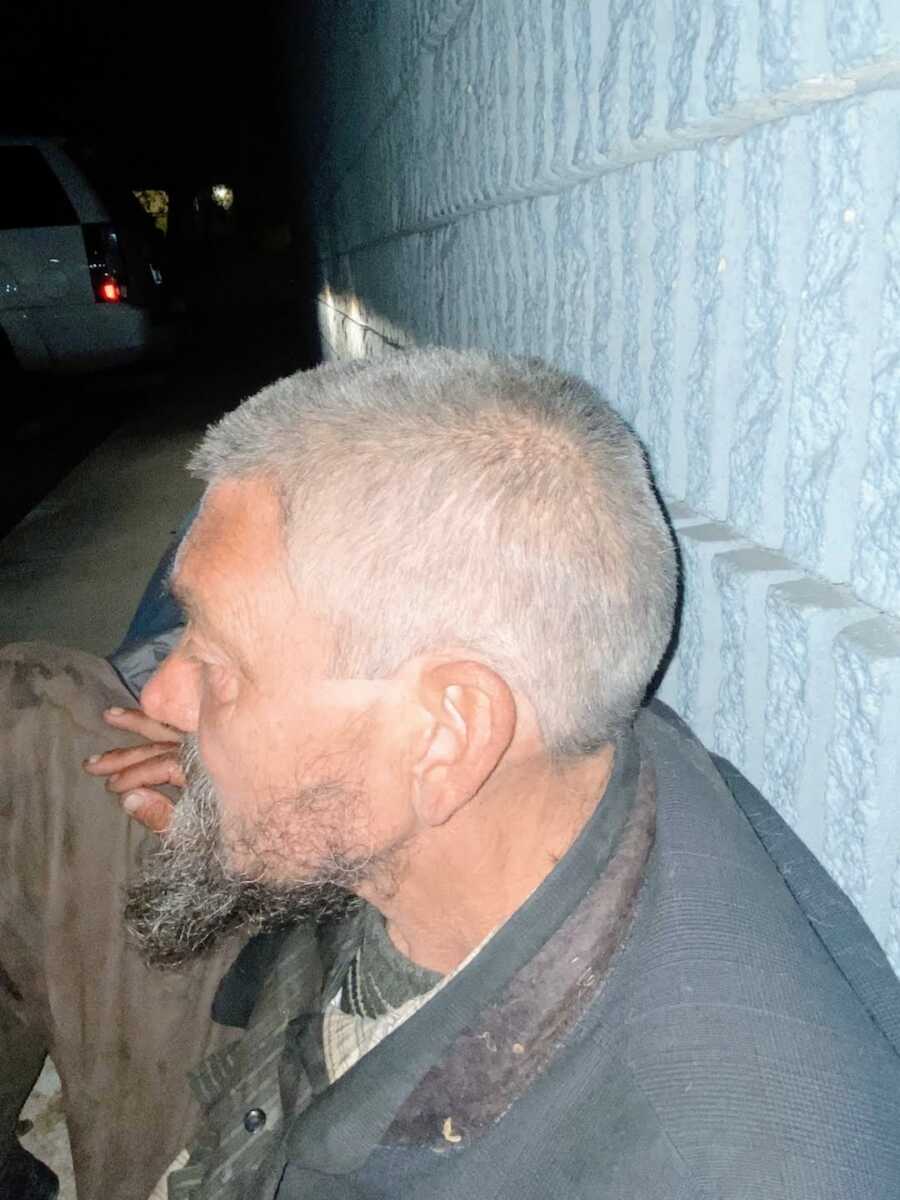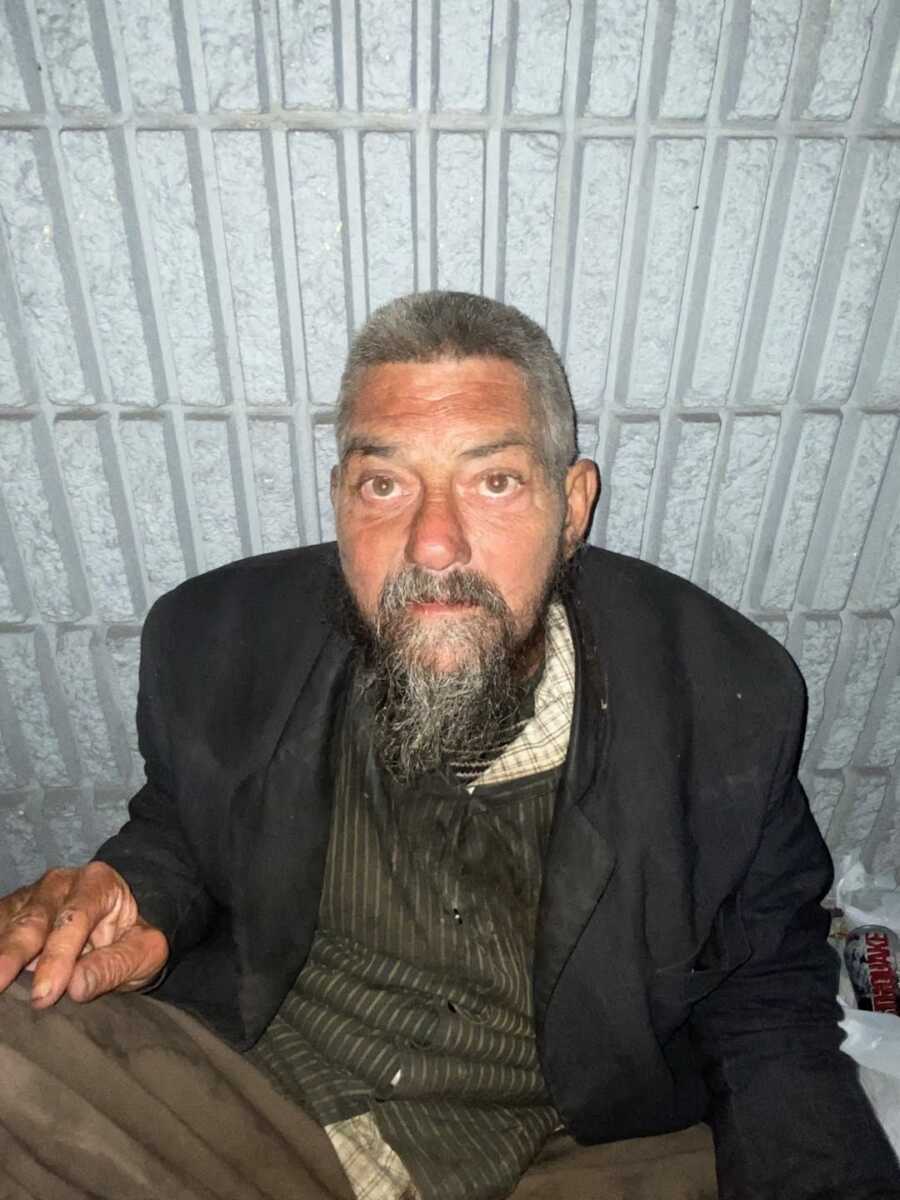 This story was submitted to Love What Matters by Molly Hoffman of Florida. Join the Love What Matters family and subscribe to our newsletter.
Read more stories about kindness:
How A Few Kind Words Made Me Feel Seen In My Darkest Hours
Dear Husband, Thanks For Showing An Abuse Survivor What True Love Looks Like
Do you know someone who could benefit from reading this? SHARE this story on Facebook with family and friends.