"Dear Mom in the School Supply Section at Target,
It's officially my first year here doing this whole school supply shopping. I came prepared in my yoga pants and with Starbucks ready to fight off the crowds and grab the last red two pocket folder out of someone's hands in a hurry if needed for my son.
I have my list out, my pen in hand and I thought I was every bit prepared.
I wasn't.
I went to pick up the twenty-four pack of Crayola crayons and my emotions went haywire. I laid the crayons back down in a hurry trying to prolong this trip. Trying to prolong the reality of facing so many emotions.
I hurried over to the folder aisle thinking that might be an easier start. After all, what kind of emotions can folders bring up I mean really.
That's when our carts hit each other, and I don't think it was by accident. We half grinned and bent down to sort through the folders. You sighed, and I asked you if you were okay. I don't normally ask strangers in Target if they are okay but at that moment you weren't a stranger. You were a fellow Mom knee deep in emotions in the folder aisle just like me.
You looked up and said, 'No, no I'm not.' Oh, thank Heavens I silently thought because I'm not either. Then it happened we both started crying. You said, 'How am I supposed to know what a darn poly 2-pocket folder is?!'
Through our tears we shared how we both had babies leaving us for the first time to go to school. Both had babies that were becoming big boys right before our eyes. Both flooded with tears, memories and emotions and realizing we don't know what a darn poly two pocket folder even is.
We hugged and went our separate ways just two Moms looking back on the last five years and wondering how it really went by so fast. Realizing the next five would go by faster and then it's High School and College graduation.
You see that pack of 24 Crayola crayons and that 2-pocket folder aren't just things. Those folders will hold memories and pictures and his handwriting. Those crayons will draw things that will always be precious to this Mama. Those things are all I'm going to have to remember when he was this little.
Tomorrow I'll watch as my baby walks away wearing a backpack two times his size. I'll hold back the tears until he's out of sight and know that growing up means letting go. It means giving him roots and helping him find his wings to fly.
So, the next time you see those Mom's crying in the school supply section at Target just remember you might be us one day soon."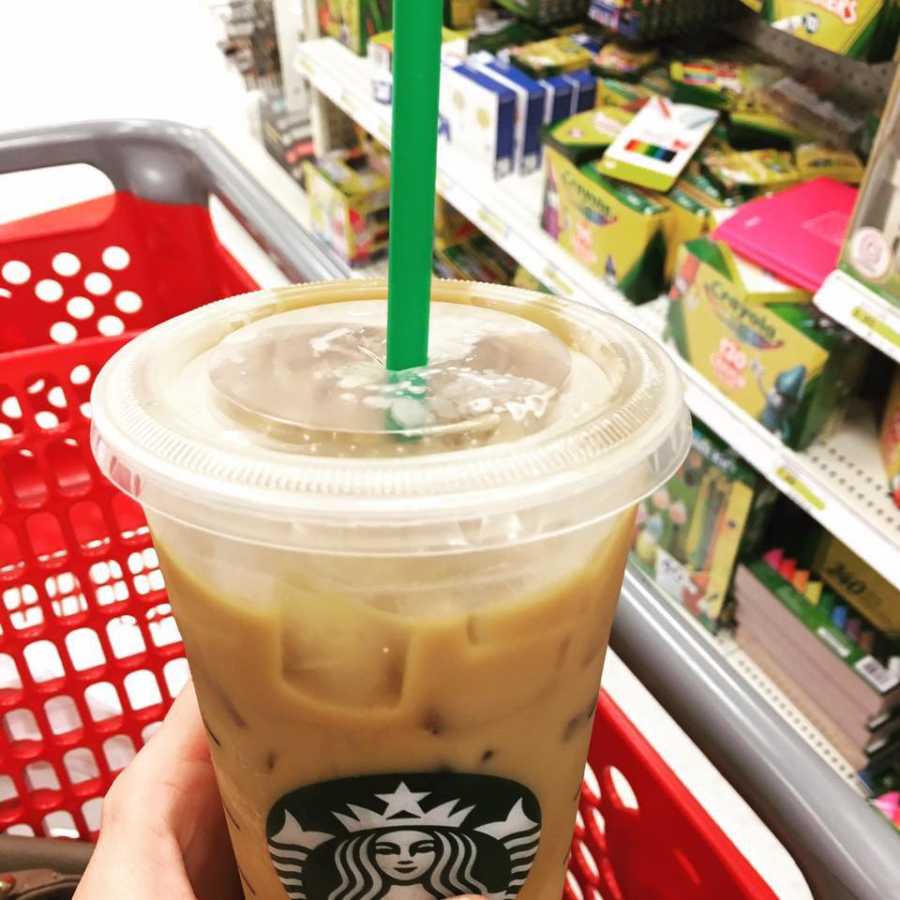 This story was written by Nikki Pennington of Grief To Hope with Nikki Pennington. The article originally appeared here. Submit your story here, and subscribe to our best love stories here.
SHARE this story on Facebook to encourage others to cherish every moment and love what matters most.