Disclaimer: This story contains mentions of trauma and sexual abuse which may be upsetting for some. 
A Dissatisfied Review
"Recently I received a somewhat dissatisfied review on Amazon for my children's book, 'The ABCs of Adoption.'
The reader listed a few complaints, such as the fact that ten whole pages cover vocabulary or ideas relevant to birth parents; such as open adoption, reunion, and photos. 'Photos are a special way to save memories. Some adoptees have photos of their birth family and some don't. Sometimes adoptive parents can send photos to their birth family to help share memories.'
But the complaint I can't stop thinking about was this:
'The page I absolutely will not read to her, and the reason I will be getting rid of this book, is the G page. Of course there are people who grieve as they process their adoption stories, but my daughter doesn't need to find that out from a picture book. She'll first learn about the JOY surrounding her adoption story (J is for judge in this book), and how we all celebrated it and her the day she came home.'
I've sat with this opinion before. I've had time to quietly observe it from a place of curiosity instead of quick anger. The woman who shared this review is not the first to express an overwhelming desire to acknowledge the blessing of adoption, hoping it, sometimes paired with unshakable faith, will save their child from feeling any of the less palatable emotions that inevitably surface.
It's a façade.
Grief is an unavoidable human experience but America has done a bang up job of making a mockery of these uncomfortable emotions while pushing toxic positivity to the forefront. Leaving those in mourning questioning how their friend was smiling at dinner but unresponsive the next day. Can't we acknowledge both?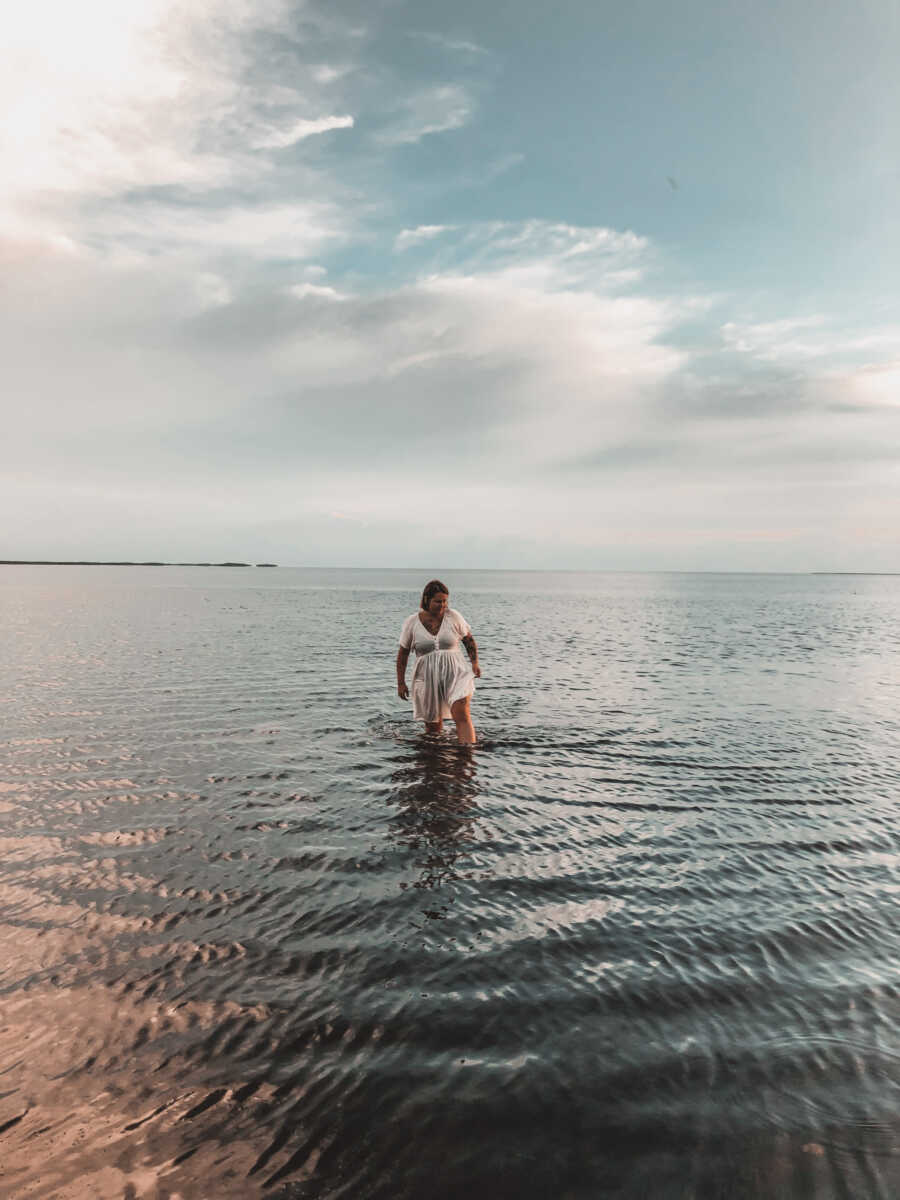 Sitting With Other Survivors
This past weekend, thanks to the overwhelming support of both scholarship donors and my community here, I attended the Survivors Writing and Thriving Retreat in Banner Elk, NC. Let me be frank, it was far more than I ever anticipated it would be. Naively, I thought I would sit in a room full of articulate survivors and just sharpen my storytelling skills. Humbly, I'd like to share how naïve that assumption was.
Within three short days, I found the most welcoming and authentic community — women who didn't need the details to understand the depth. No one was unfamiliar with triggers or trauma responses; I'd be willing to bet every woman there has felt the darkness of depression and the overwhelm of anxiety.
I wept in the midst of them, my ingrained shame causing me to immediately cover my face. But the next thing I felt was arms wrapped around me. Time stood still as they stood with me in my grief. No one was in a rush for me to move through it; they simply stood in solidarity and allowed me to feel it.
In that moment I felt seen. Wholly. Darkness and light, hard and beautiful, healed and healing. Without a silver lining or an antidote to offer, I was enveloped in the raw humanity that gathered in that cabin with me, salt streaked cheeks and all.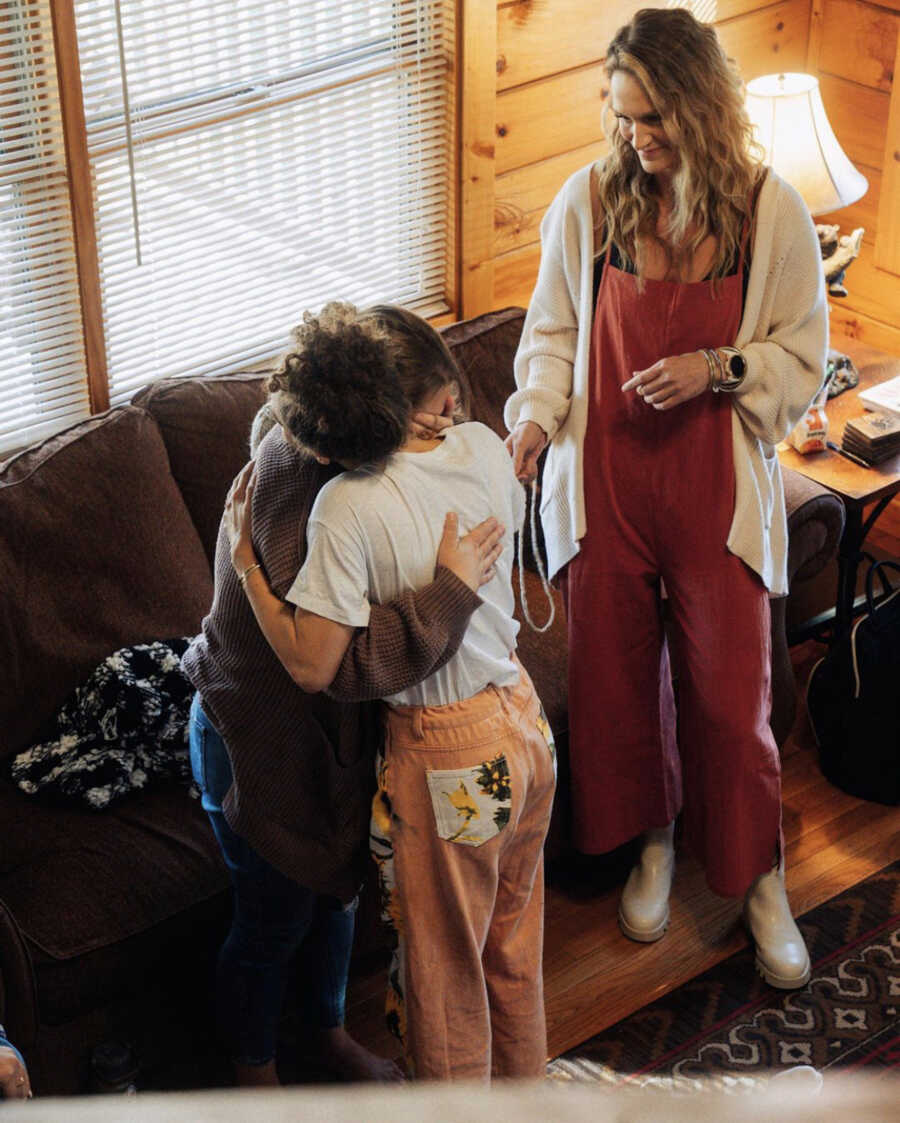 My Survival Story
As a survivor, I can claim a seat at many tables: groomed, sexually abused, molested, and manipulated to sate depraved minds. I've bore witness to drug abuse and violence before finding solace in my own vices to dull the pain.
And yet, the thing that has irrevocably caused me the most grief is relinquishing my rights to parent my daughter. I was 14 when words like 'adoption plan' were pushed in front of me like a restaurant menu with only one meal listed on dull bi-fold pages.
'But I'd like to try…' every plea cut short. There was nothing else to try. It didn't matter that I wanted to keep my child. I was 14 and a burden, and the only thing being offered was adoption or leave… leave where, what other tables had an extra seat for a broken 14-year-old burden and her unborn child?
But conceding wasn't enough. I was expected to move on within the week and smile… my grief was palpable and uncomfortable. So I learned to survive, existing just enough to laugh on cue and choke on my tears at night.
By the time the almost daily sexual abuse began, just six weeks postpartum, I had been trained to suppress the pain and soldier on. No one knew the girl up to bat was disassociating from her trauma, or the kid sleeping in class wasn't disinterested, she just couldn't sleep much at home most nights.
It was somehow more traumatic to be woken from a sound sleep than to see the door creak open at 1:00 a.m., so she waited, never sure which nights would be safe until dawn broke. She survived.
Surviving And Thriving
This workshop was for women like me, women who have shouldered impossible burdens and chose to show up, time and time again. I knew that. I knew there would be stories similar to mine and stories far more severe than mine.
I knew we were all invited because the thing we already had in common was the desire to tell our stories. I knew this but it still didn't prepare me for the revelations that would come from the experience. 
Perhaps the most poignant one was this… the ability to delight in the moment. Every one of us has survived inexcusable evils, that by definition, make us survivors. But we're doing more than existing, y'all.
We danced and sang, we shared passions while striving to show up for others. We wept, we laughed deep belly laughs, and loved from our entire beings. We were (and are) thriving in every sense of the word.
We have the audacity to hold both grief and joy in the palm of our hands because we are well aware they can coexist, and often do. That's the miracle, friends. That's the difference between surviving and thriving, and I'd venture to say we're doing both."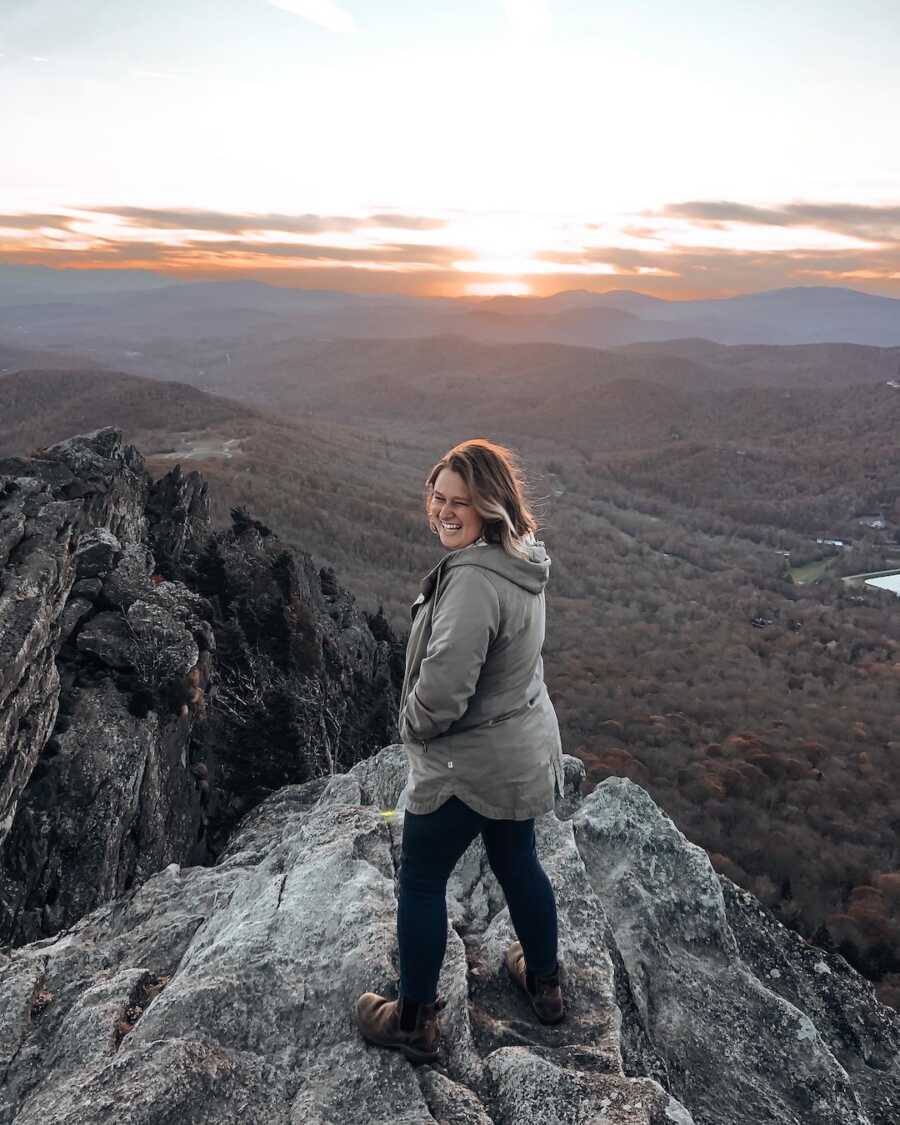 This article was submitted to Love What Matters by Raquel McCloud. You can follow her journey on Instagram, and you can purchase her children's book here. Join the Love What Matters family and subscribe to our newsletter.
Read more from Raquel here:
'How many kids do you have?' For years, this question was a trigger. Like lemon juice in a fresh wound, it stung.': Birthmother shares adoption grief, making peace with others' opinions
'We will not ask our daughter to celebrate when she feels the pangs of grief, nor will we tell her to grieve when she feels like dancing.': Adoptive mom talks giving kids choice to celebrate adoption anniversaries
Do you know someone who could benefit from reading this? SHARE this story on Facebook with family and friends.