Guy Bryant, born and raised in Brooklyn, has provided a safe and loving home to more than 60 youth in the NYC foster care system since he first became a foster parent in 2007.
"I've been called many things in life," Bryant shares with Love What Matters. "But my most memorable and honorable title is 'Forever Dad.'"
While adolescent African American boys are often passed over in the system, this single dad, now well into his 60's, says raising teens is his 'calling.' Bryant tells Parents.com, "The teenage to young adult years are tough to navigate, but everyone, even older adolescents, deserves a home to go back to."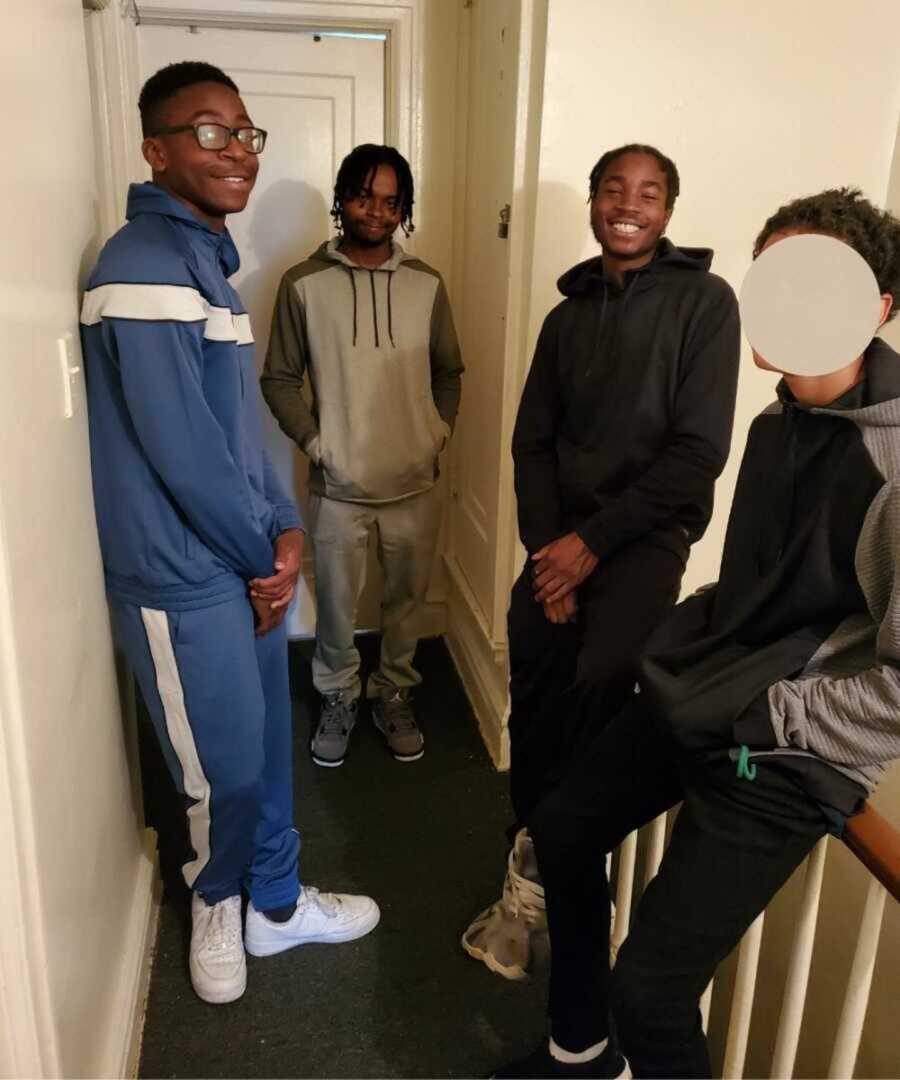 After helping a small army of young men enter the 'real world,' armed with the skills needed to succeed, it's safe to say Guy is a bit of a parenting pro when it comes to young adults. He might not have it all figured out, but he knows how to create a loving environment and provide the structure and example these boys lacked.
"A lot of them actually do better because of the rules and boundaries," Bryant was recorded telling Parents.com. "Some of them were lost in previous homes in which they were never told what to do."
Shallah Dawson, one of Guy Bryant's foster sons, told Good Morning America that Guy's home environment and rules were a relief after some of the previous homes he'd been in. "I was in homes where the fridge was locked. I couldn't eat when I wanted to. Here we have our own space and we can create our own type of family."
The single foster dad loves to see these young men grow in independence and start achieving their dreams. "I've watched young men become chefs and IT specialists at the U.N., as well as artists and fashion designers. And we've had our host of security guards and maintenance workers," Bryant tells Love What Matters. "I'm equally proud of each accomplishment because their success is my reward."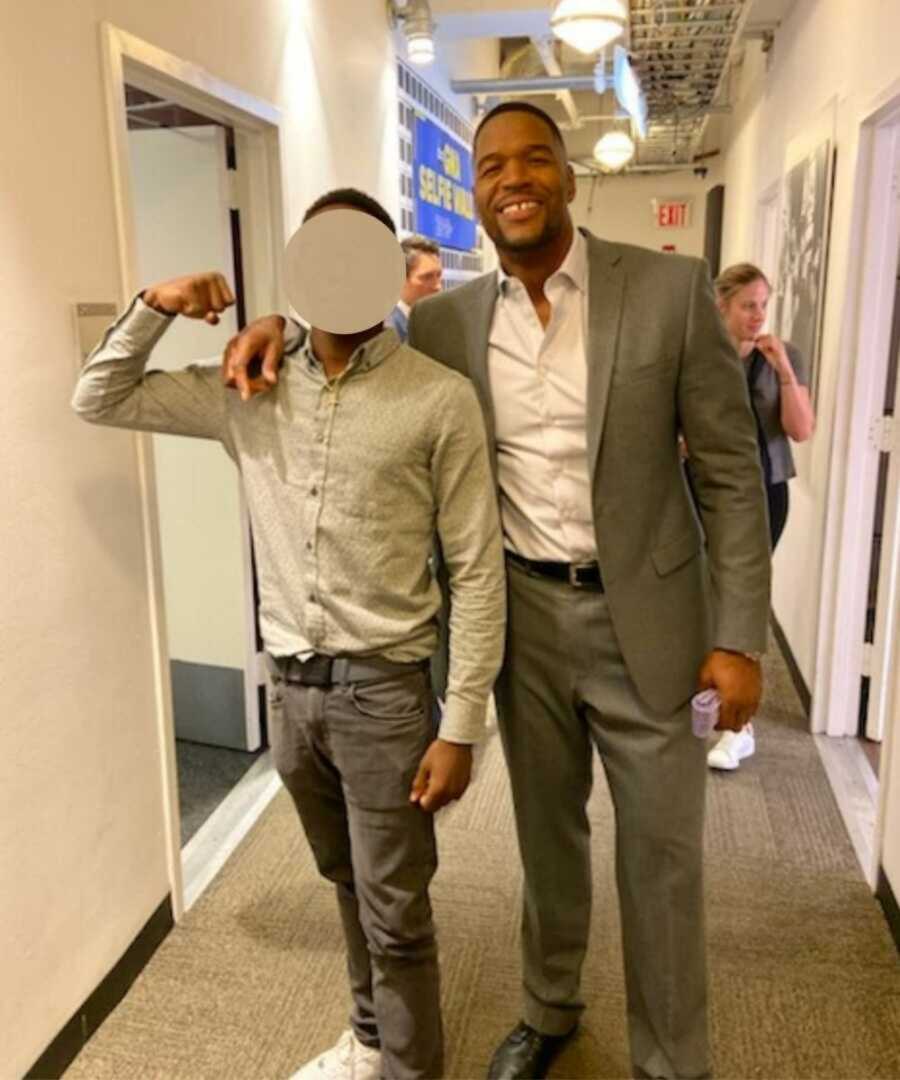 "There have been many ups and downs, fortunately, more ups than downs," he continues. "But all of them can say I've met them where they were at, and that's the only way I was able to help them move from point A to point B."
"Meeting Guy was like, 'Alright, there is someone out there — there's still more to gain than to just shut the world off,'" shares Gregory, another one of Guy's foster sons. He told Good Morning America he would have never been able to enroll in college if not for Bryant.
Guy Bryant didn't set out on this path seeking to be a foster parent. It all started with one somewhat troubled young man. "I gained a mutual respect for him after understanding why and how he came into the NYC foster care system," Guy tells Love What Matters.
At the time, he was working for the City's Administration for Child Services. "After a few months of casework trying to find a suitable forever home for this young man, he helped me realize my home was just that for him."
"Before I realized it, I had taken in his friend who also had some difficulties, and his friend's brother, who was not even in the foster care system. A year later, my household of one turned into a brownstone of 10. Six foster care youths and three youths who just needed a home. As well as me, a very busy man with a job, and add nine raging young adults."
It takes a special man and a special talent to give up the 'golden' empty nest years and take on a handful of teens coming from difficult walks of life. But Guy is that guy.
"I guess you could say this is the path laid out for me, and I will continue to walk it as long as I am able."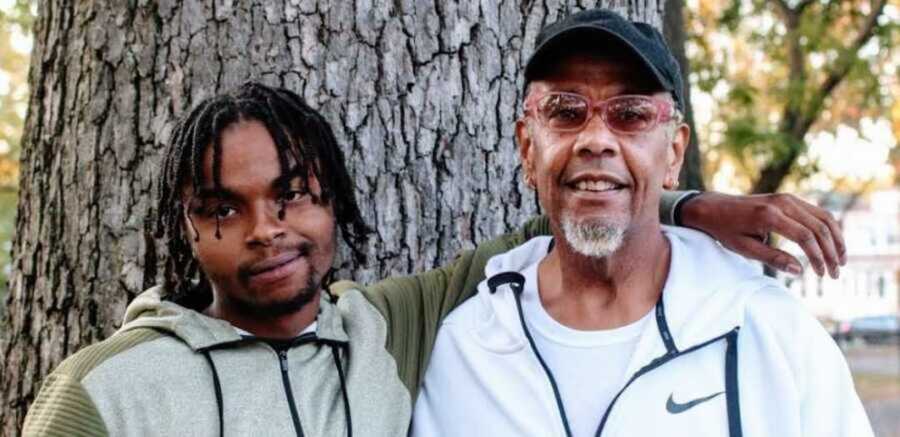 This story was submitted to Love What Matters by Guy Bryant. Join the Love What Matters family and subscribe to our newsletter.
Read more stories like this:
'We're going to miss you. Will you visit us one day?' It was time to take them home to their parents, for good. As I drove away, the tears came flooding.': Single foster dad shares emotional reunification journey 
'The statistics were extremely stacked against me. Then, I was adopted.': Former foster youth shares healing journey, 'You are not responsible for what happened to you as a child'
Spread beauty and strength to others. SHARE this story on Facebook with family and friends.