"I was fourteen when adoption caseworkers and guardians began reciting legal jargon and expectations I couldn't fully understand. I was fifteen when hospital staff or my adoption caseworker (honestly I don't remember which at this point) expected comprehension and asked for signatures before the epidural had even worn off. As a result, I left the hospital with little understanding of how my existence mattered moving forward. I was under the impression (and not made to understand otherwise) we had a set in stone meeting planned shortly after my birth daughter's first birthday, and afterwards she would be allowed to look for me once she turned 18, otherwise I could look for her once she turned 21.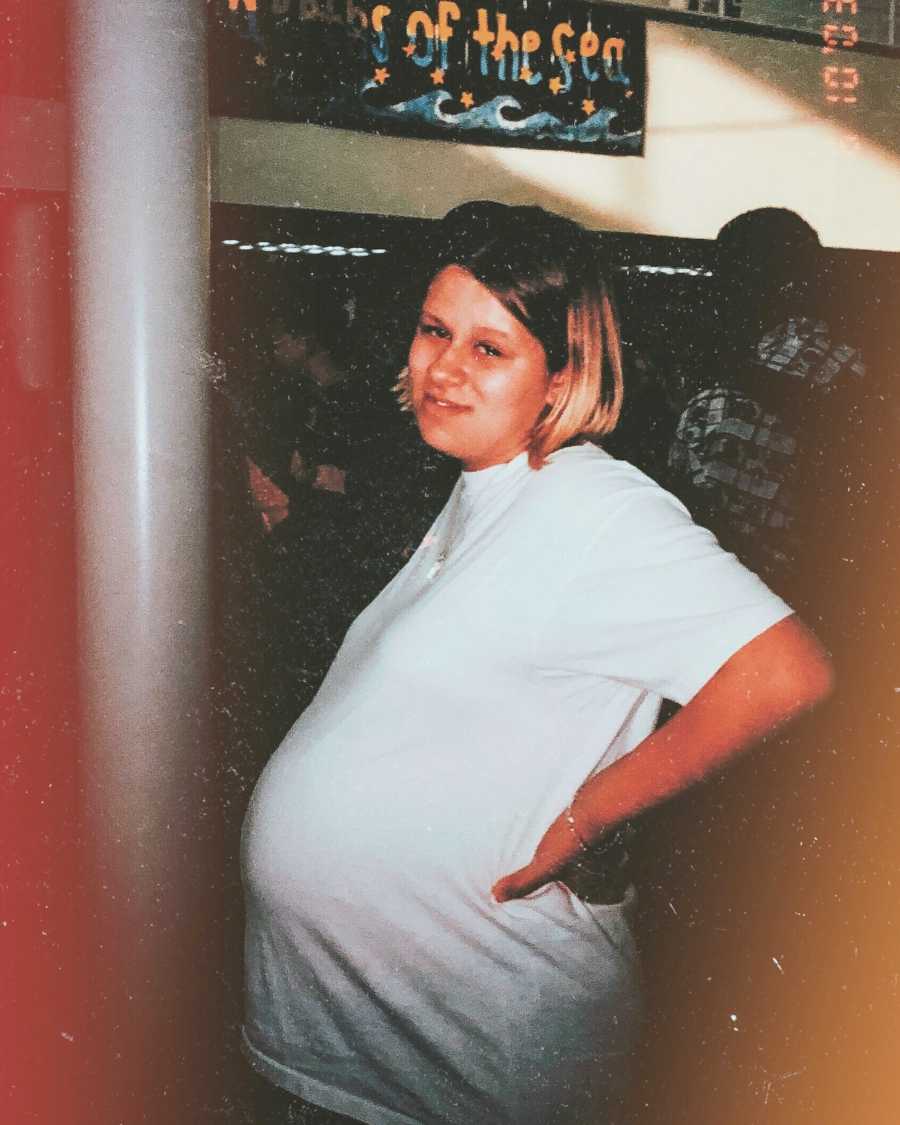 I was wrong.
We did meet for her first birthday. I was overjoyed to see my beautiful blue-eyed girl, all drooly smiles and wobbly legs. We stayed in an uncomfortable room at the adoption agency, cream walls and scratchy chairs. Nothing that said, 'Get comfy and stay a while.' Or, 'Don't worry, this is a joyous occasion.' But it didn't matter, not enough to steal my jubilee at least. 
I held on to that sacred time for the next eight years. Her parent's sent a package of pictures and artwork to the adoption agency every year, and every year I anxiously awaited its arrival. On the years it was running late, I would call the agency to make sure they still had my address and hadn't forgotten to forward it to me. I relished every detail, every photo, every scribbled coloring sheet, every update on the food she liked and the food she didn't. I laughed and smiled and cried and hung updated photos on my walls. I prayed fervently that this child would know in her heart how deeply I loved her and that one day she would want to meet me.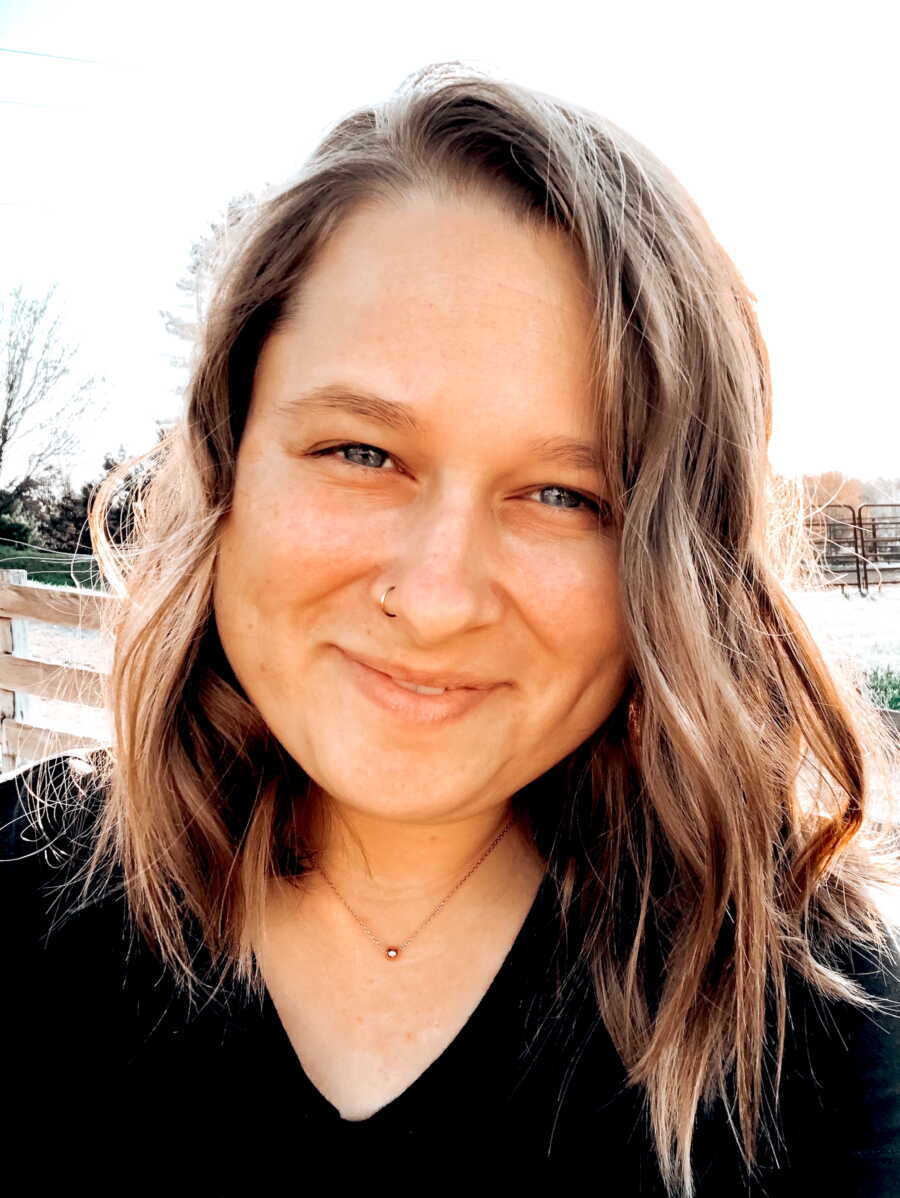 Eight years after that first visit I was happily married, a mother to my husband's and I's first-born, and also parenting my infant half-sister, when I got a call on my flip phone. There wasn't an advanced caller ID to alert us of spam calls back then, but I recognized the area code so I answered it. 'Is Mrs. McCloud there?' I hesitantly answered, 'This is her.' 'Hi, Mrs. McCloud, this is (I don't remember) from Bethany Christian services (the adoption agency I placed through) and your birth daughter's parents have reached out to us requesting we schedule a visit if you are comfortable with that. Your birth daughter is eager to meet you and her little sister.' 
Any innocent bystanders at the park that day may have mistakenly assumed I had just received some horrible news. I'm quite positive my jaw hinged open and I was rendered speechless as tears streamed down my face. 'Mrs. McCloud? Are you there?' 'Yes, I'm here! Can you repeat that? I'm at a park and it's kind of hard to hear. I want to make sure I understand you correctly.' 
A few months later, we packed our bags and drove the 650 miles between us. I walked into that same uninviting suite and waited in that same creamy walled room to see that beautiful blue-eyed little girl. It seemed like hours had passed, although in reality I'm sure it was mere minutes before a light knock preceded the slow opening of the door. The last thing between my first-born and I. She bounced through in front of her parents, wearing an infectious smile and carrying roses. She didn't seem hesitant or nervous at all. Her sweet mama hugged me before reminding our girl to hand me the flowers they had brought and to give me a hug. This was the beginning of forever.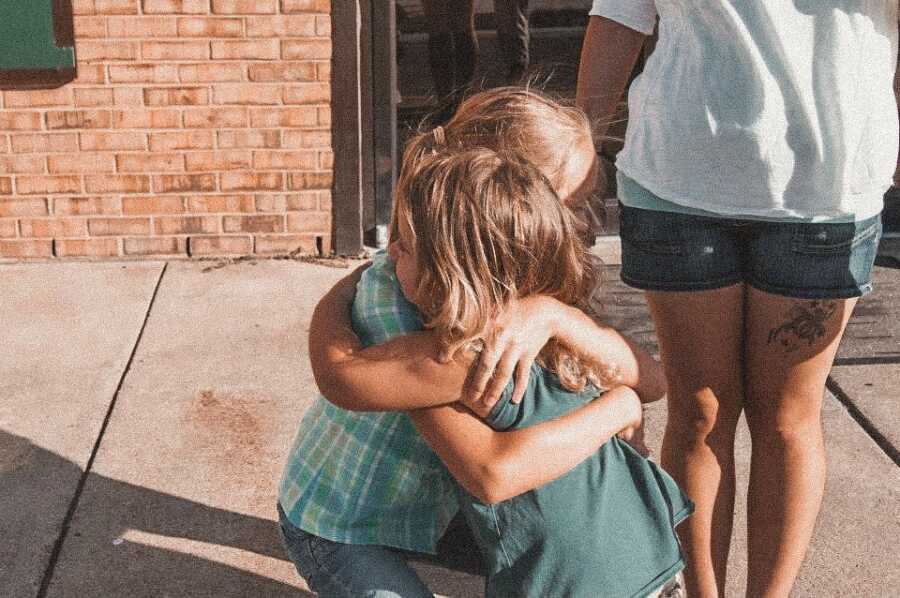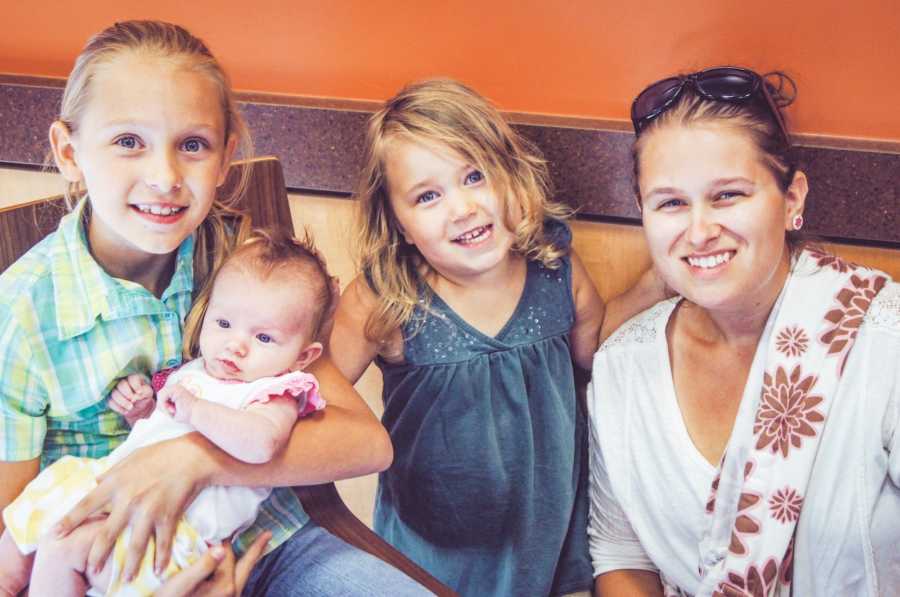 Our visits spilled from that sterile room to dimly lit restaurants and brightly painted parks. We eased our way from 2-hour visits, two days a year, to meeting at festivals and playing on beaches. Unfortunately, in the beginning, the miles between us kept our get-togethers to a minimum, only a couple days out of the year. But growth was happening as time passed. Our interactions shifted from using the adoption agency as our middle man to exchanging email addresses and then phone numbers. I was always hyper aware of boundaries and never wanted to cross one out of fear of this blessed opportunity being taken away. Her parents had never once implied or warned against such, it was my own insecurities that kept me on eggshells.
Six years after reunification, I got another phone call prior to our scheduled meet up, but this time it wasn't the agency, it was my birth daughter's mama. '…she would like to spend the night with you one night while you're in town if that's okay.' Pretty sure I cried once I hung up the phone. It meant her parents trusted me. It meant my birth daughter wanted our relationship to grow and deepen. It meant the visits weren't an obligation but something she truly looked forward to. It meant she knew how much I loved her… we loved her. It meant she felt safe with me.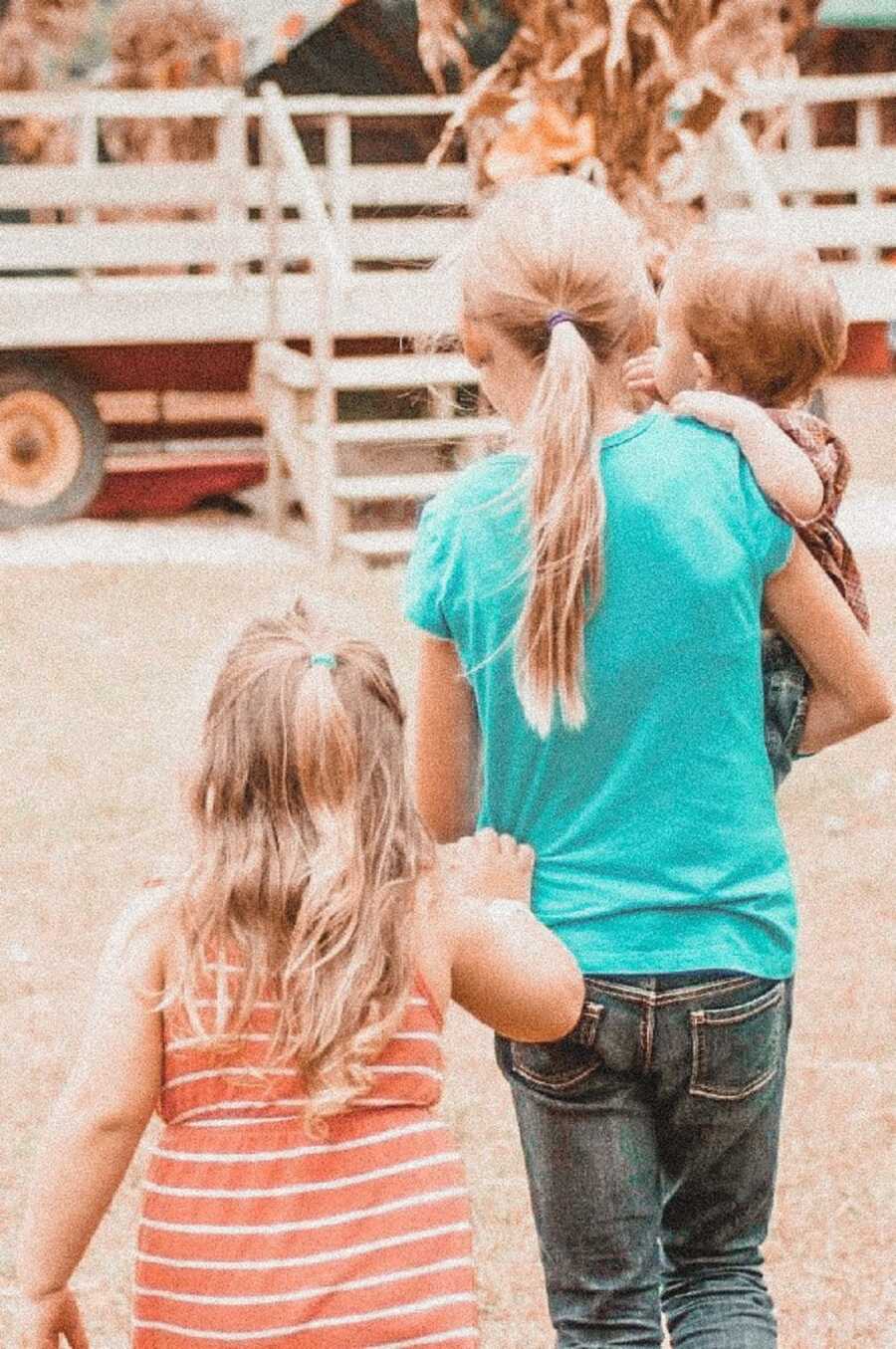 Our relationship has evolved so much over the years. In the beginning, she was really only interested in her little sisters. She would chase them around the seashore and push them in the swings. As she grew, her understanding deepened and her interest in me did as well. She began to understand what role I had played in her life, and as she reached her teens, she was less interested in playgrounds and more interested in my likes and dislikes.
By the time she was driving, we had traded in the 'American dream' for a nomadic lifestyle. My husband started a career that required full-time travel so we sold the house, bought a camper, and hit the road. Work like this typically consists of lay-offs between jobs, so after a particularly long lay-off, while waiting for the next job to start, we decided to get a little closer to the beach town we loved and the daughter I missed. This has been one of our best seasons yet. I can't count how many days we hung out, laid on the beach together, ate pizza, and laughed. She volunteered to babysit her little sisters so my husband and I could go on a date and she took me out to lunch for my birthday. It all felt surreal.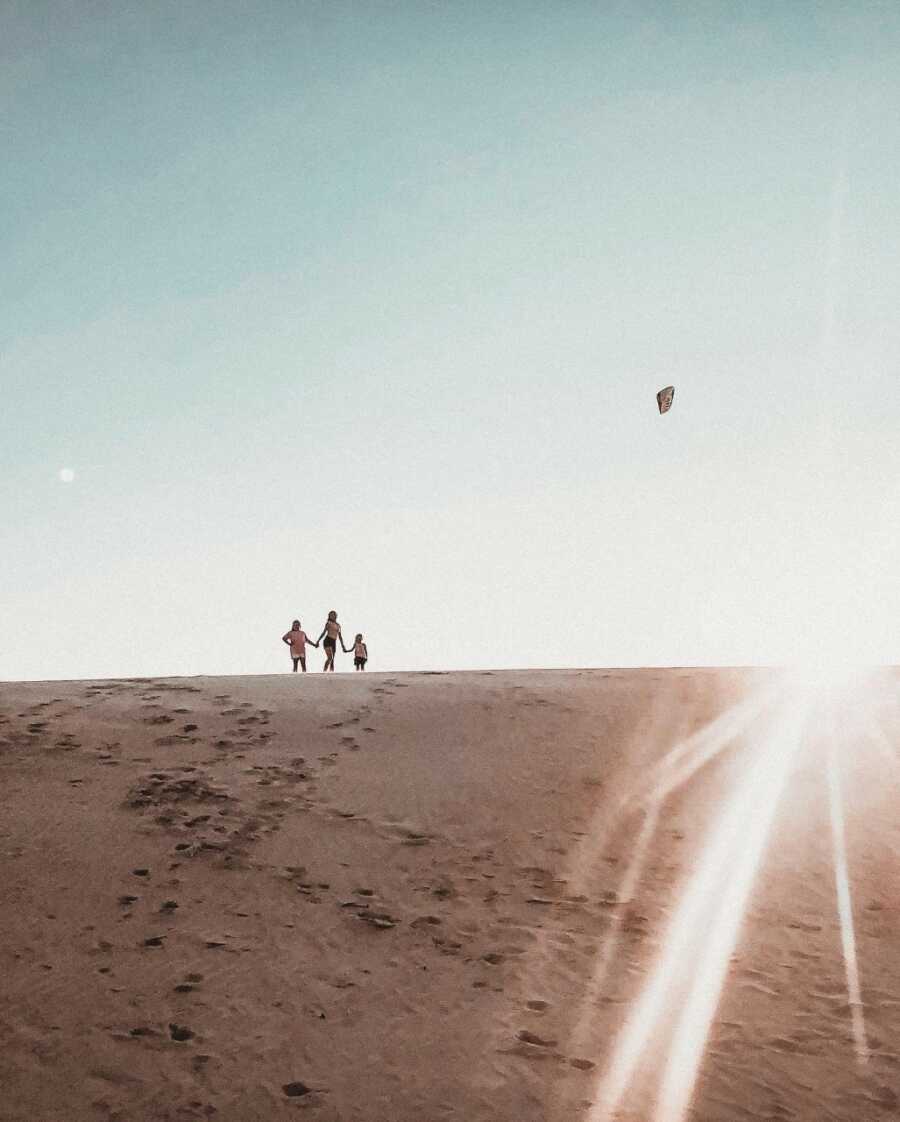 Unfortunately, all good things must come to an end, and when the next job started and we had to leave — I won't sugar coat this — I begged and pleaded to stay. We discussed finding permanent work in the area, got on a mile long waitlist for a full-time RV spot, looked at houses, and came to terms with the we were not financially able to leave his job and settle in a very expensive beach town. I cried and screamed myself into one of the worst depressive episodes of my life. It was raw and ugly but it was my reality.
Since then we've traveled to multiple states and my birth daughter has flown in to visit. We've taken her to frozen Lake Erie in Ohio and given her the gift of an adrenaline rush via snow tubing behind a four wheeler in a Michigan winter. We've watched her dive into blue holes beneath waterfalls in Tennessee and introduced her to my granny, her great grandmother. We talk, text, and FaceTime regularly, as well as already having our next adventure planned.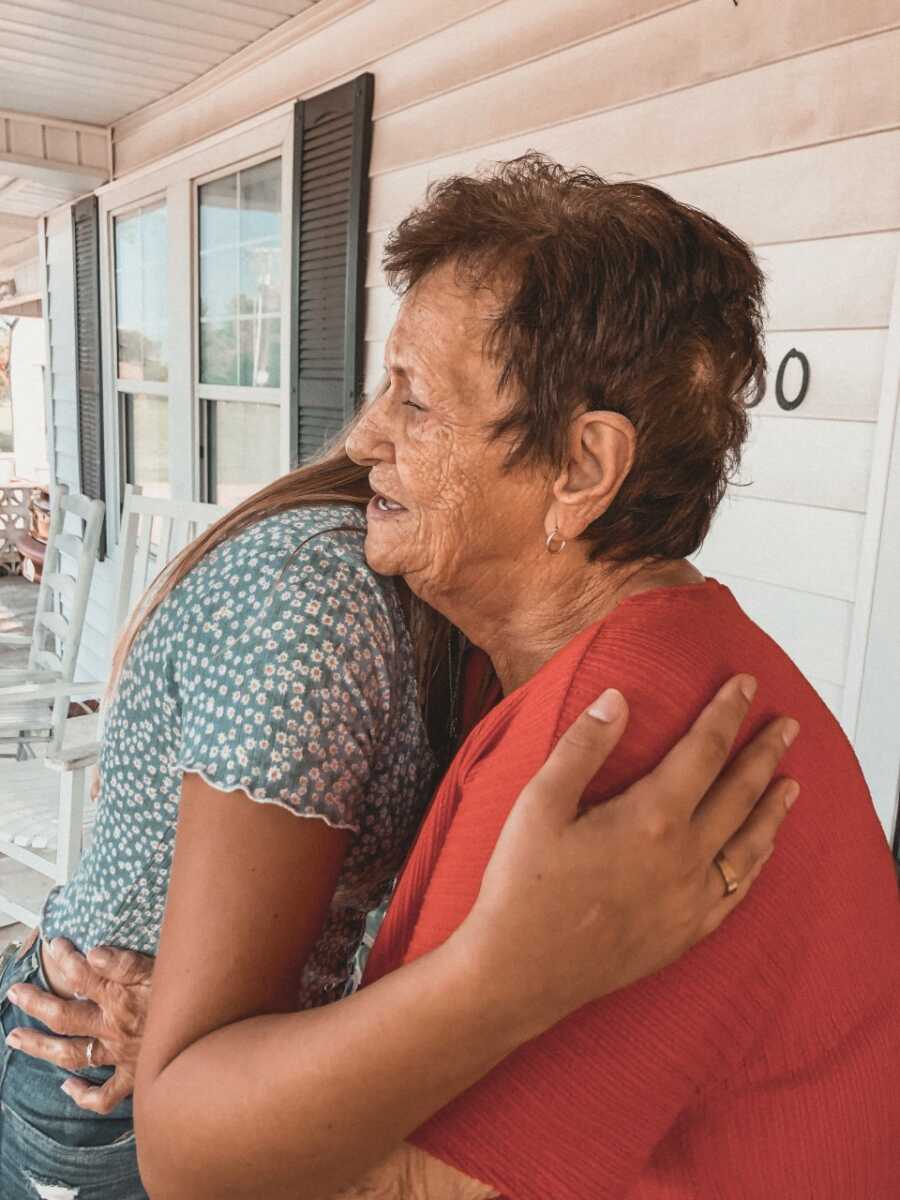 Had you asked me 18 years ago what I expected our relationship would look like, I would have told you, 'I'm praying every day that someday she will want to know me.'
She did."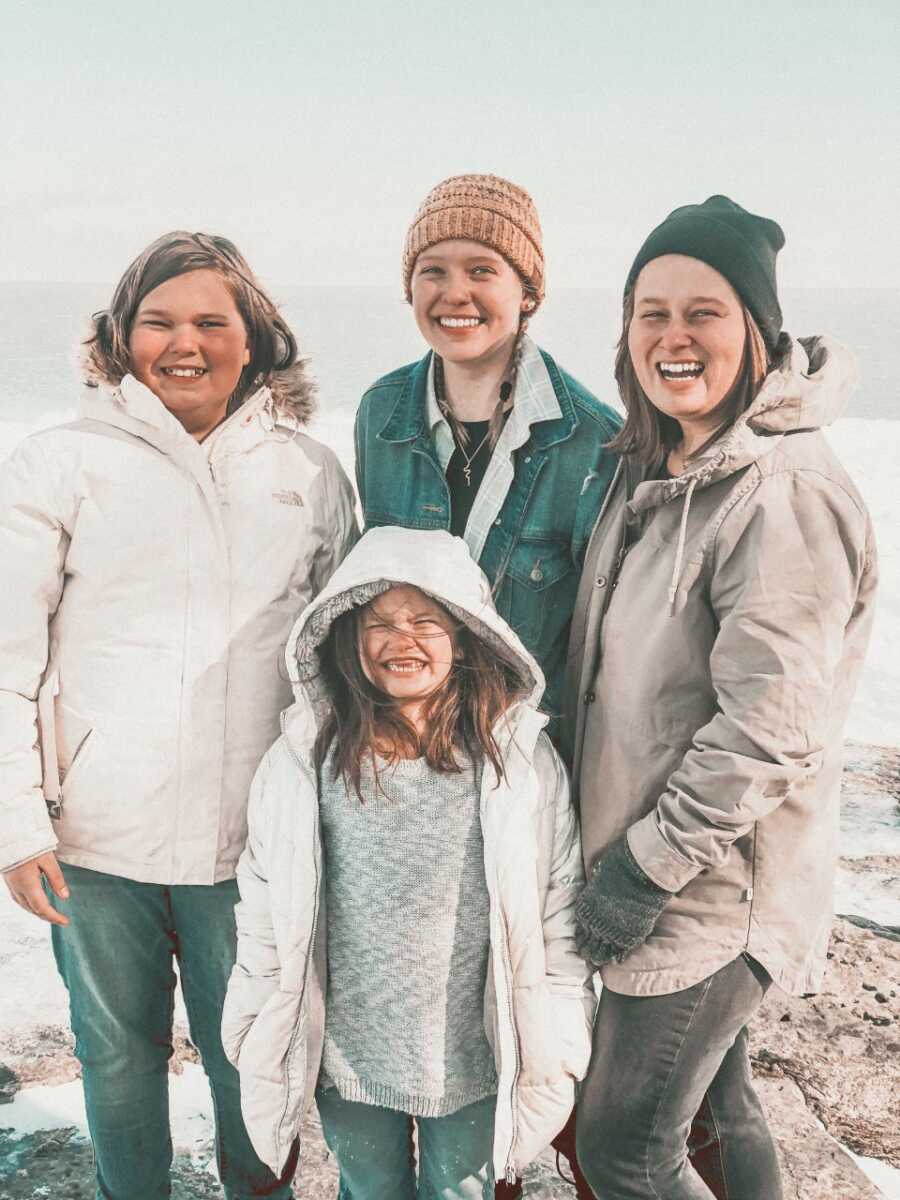 This story was submitted to Love What Matters by Raquel McCloud. Follow her family journey on Instagram here. Be sure to subscribe to our free email newsletter for our best stories.
Read more from Raquel here:
'We deserve honest and direct answers about our biology.': Adoptee advises adoptive parents on creating healthy foundations for their children
'We will not ask our daughter to celebrate when she feels the pangs of grief, nor will we tell her to grieve when she feels like dancing.': Adoptive mom talks giving kids choice to celebrate adoption anniversaries
Do you know someone who could benefit from this story? Please SHARE on Facebook and Instagram to make them aware there is a community of support available.