Caring For Our Niece And Nephew
"Three years ago, our niece and nephew were removed from their home. I remember getting the call from their bio mom. She was panicked.
'They're taking the kids. Can you take them?' We knew it was coming. Things hadn't been right for a long time.
'Yes, I'll take them,' I said. Immediately wondering, 'Where will they sleep? How long will they be here? Can I handle this?'
I called friends and family. Some supported our decision, some strongly suggested we let someone more qualified step in.
They came with nothing but the clothes on their backs. Our bible study group gave us money to buy them diapers, clothes, toys, and toiletries.
My own son and my nephew are only about six months apart (both under two). It felt like having twins except one was too scared to fall asleep.
I was tired. I was scared. I was so worried about how things were going to turn out.
Trusting My Faith
After almost a week of sleepless nights, I realized this wasn't what God was calling me to do.
I called their case worker. I asked her to find them a placement. My voice was shaking.
I felt like I was failing them. At the same time, I felt the Holy Spirit telling me to trust him.
The caseworker came a few days later to take them to their new placement. The things my friends had bought for them were packed up in plastic containers. I made a small photo album of all the pictures I could find of my niece and nephew with family and gave it to my niece.
I hugged my niece and told her, 'I love you, I will never give up on you, and I will always be in your life, God has a plan, we have to trust him.'
I had no idea what would happen to them. She was 6. A 6-year-old shouldn't have to think so deeply.
I couldn't believe I was sending them away. I prayed. I trusted God.
I asked the social worker to please tell the foster parents that I'd like to have contact with the kids… I had no idea how anything worked. I prayed and begged God to protect them.
I got a call from their foster mom a few weeks later. She was going to let me see the kids. I was ecstatic.
The foster family was incredible. Their kids were all grown and starting families of their own. They treated the kids like they were their own family since day one.
Eventually we were getting to see them more and more frequently — Sleep overs. Trips to the zoo. It was wonderful.
But the truth was haunting us. Their incredible foster family wasn't able to adopt them. Their kids were grown, and they didn't think adopting a 3 and 7-year-old in their 50's was feasible.
Adoption Of My Niece And Nephew
Then, on a seemingly random day, their foster mom took them to the park. While they were at the park, a woman asked my niece and nephew's foster mom to hold her baby while she used the restroom.
That lady happened to mention she had just finished classes to foster to adopt. They exchanged numbers.
Later that day, my nephew got ahold of his foster mom's phone and accidentally dialed the lady from the park. This accidental call got the two talking and they eventually arranged to get together again.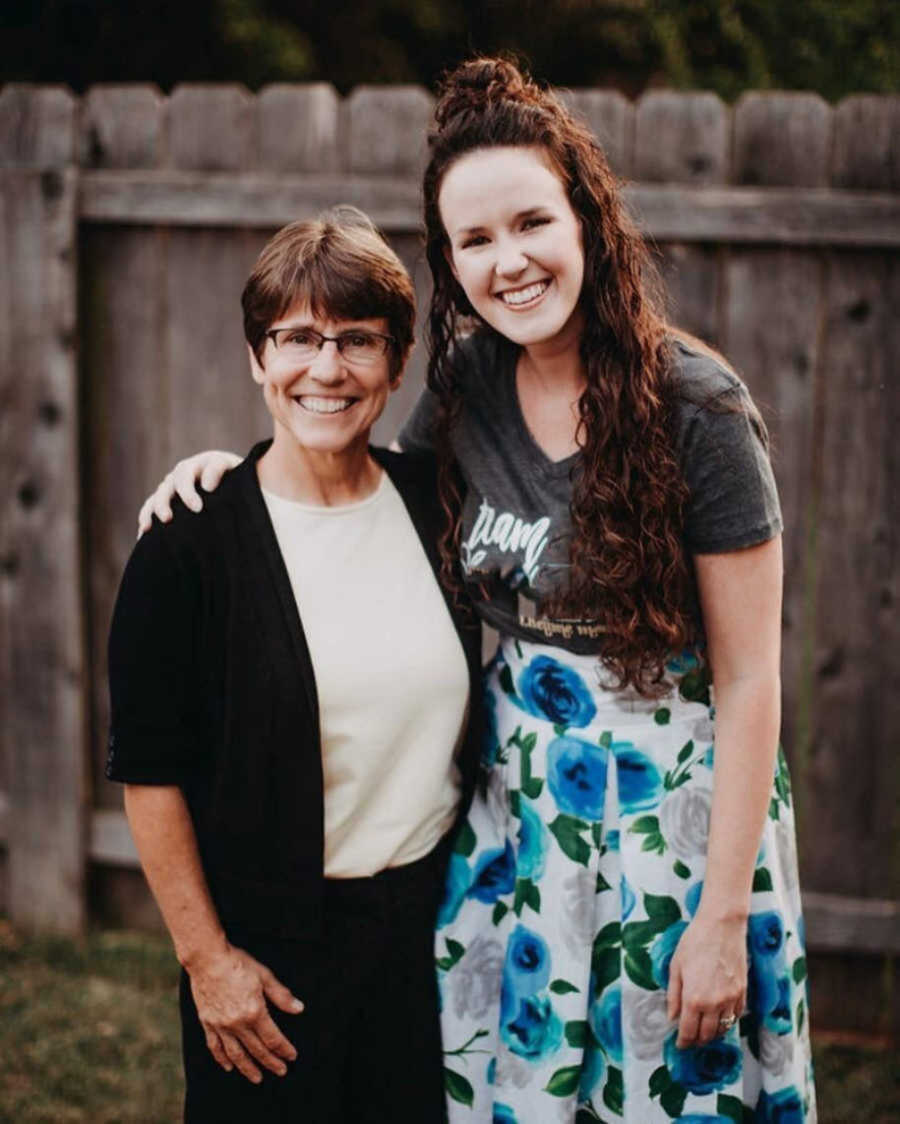 The lady from the park and her husband knew right away they wanted to adopt my niece and nephew. They already had two sons of their own, the kids got along great. When the time was right, my niece and nephew moved in with them.
That lady from the park is now my niece and nephew's MOM! She grew up in foster care and knew exactly what it was like to grow up without biological family.
God knew SHE was exactly the mom they needed. He put them at the park that day! It was his plan!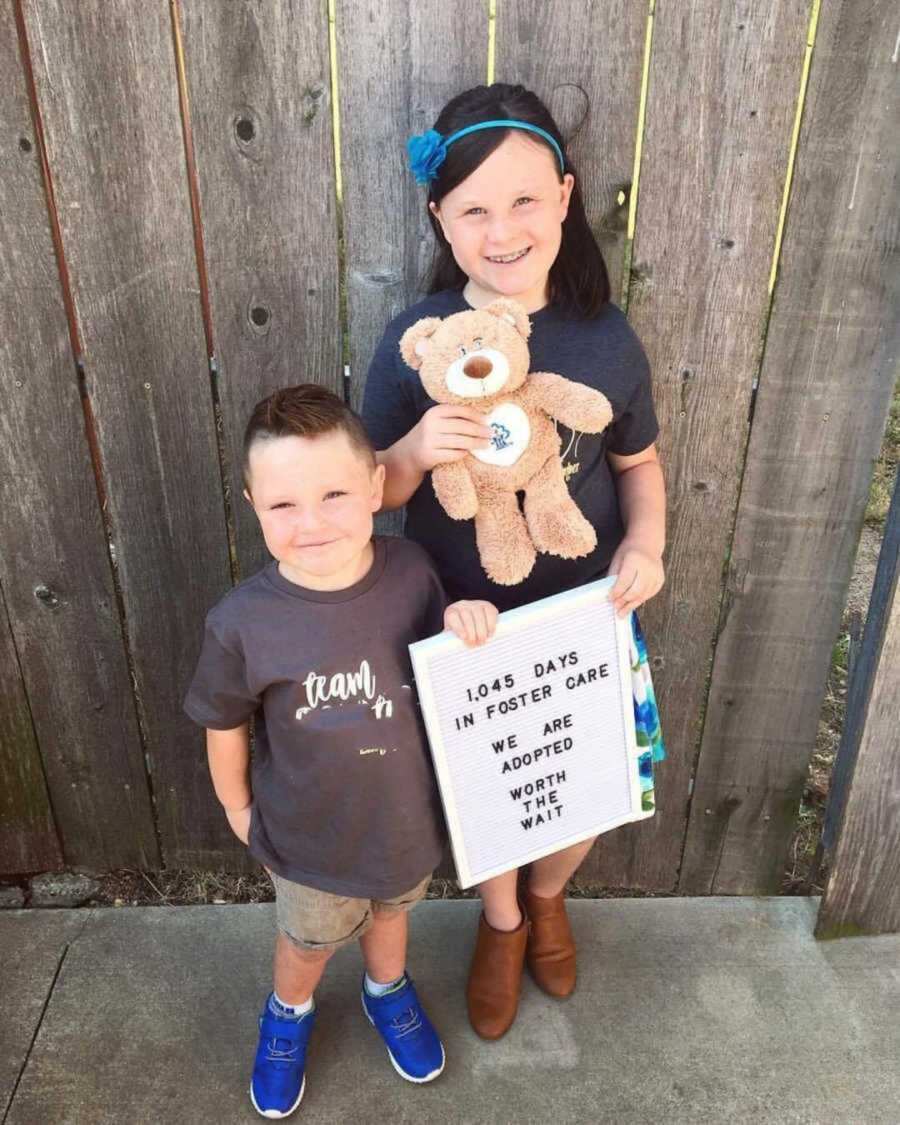 The children's original foster mom has become their family's grandma. She does everything a grandma would do for their own family.
Christmas and Easter dinner, trips, even takes all 4 kids for days at a time so the parents can have a break. God knew their family needed a grandma.
God didn't just give my niece and nephew parents who love them. He gave them 2 brothers. He gave them new grandparents. He gave them exactly what they needed.
God still performs miracle today! I know because this story can't be explained as anything but.
There were no accidents involved in the making of this beautiful family! The whole story is a complete miracle from start to finish. Today I'm so thankful and happy for their family of 6! I'm grateful to be apart of the story and to continue to be their Aunt!"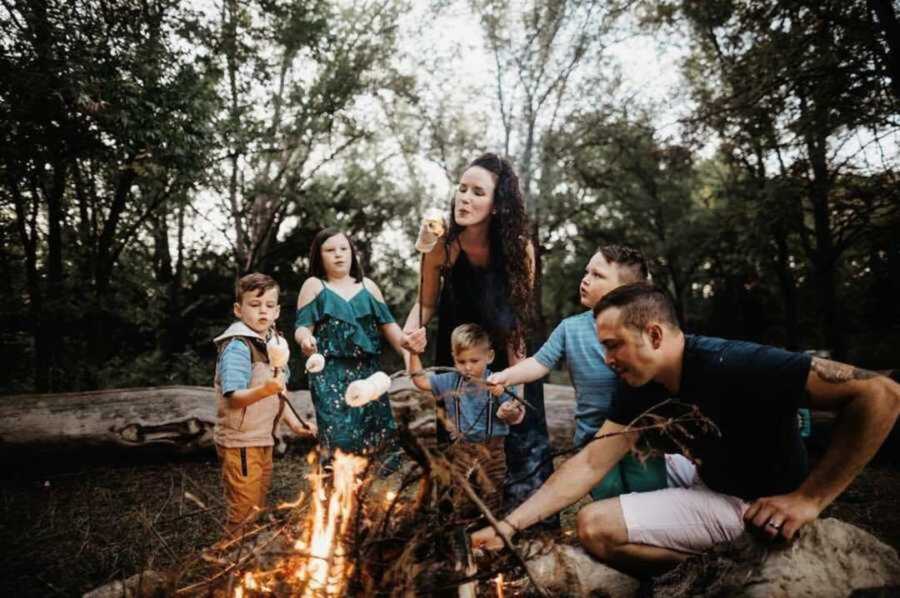 This story was submitted to Love What Matters by TW. Join the Love What Matters family and subscribe to our newsletter.
Read more stories like this:
'The shouts of relief were magic. It was finally time to bring them home.': Couple share beautiful international sibling adoption
'The whole exchange took 2 minutes, but my life would be marked by this moment forever.': Single mom shares unexpected foster care adoption of baby girl
SHARE this story on Facebook and Twitter if you believe miracles can and do happen!