"Imagine this…
You wake up with an air strike alarm and rush down into the bunker where wi-fi was recently installed. Then you come back home to have breakfast while scrolling the news feed, seeing all the crazy mess similar to what everyone else around the world is also reading.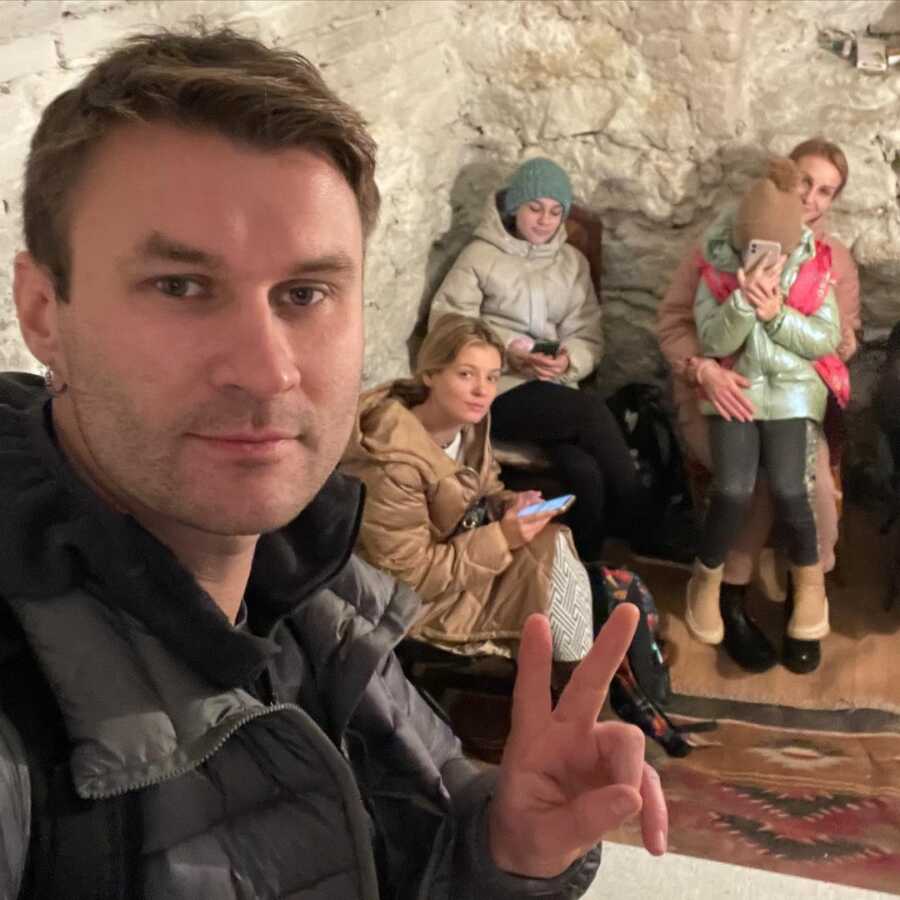 But this time, it's your home.
It doesn't feel real. People rush to the ATMs, pharmacies, supermarkets, and gas stations. There are long lines everywhere. Instinctively, you want to cover the basics. You call family and some close friends, arrange a plan B and set a location for where to meet in case of losing contact.
All your corporate contracts signed until one week ago don't really mean anything anymore. Everything has to be renegotiated on a call from the bathroom because it's deeper and safer in the building.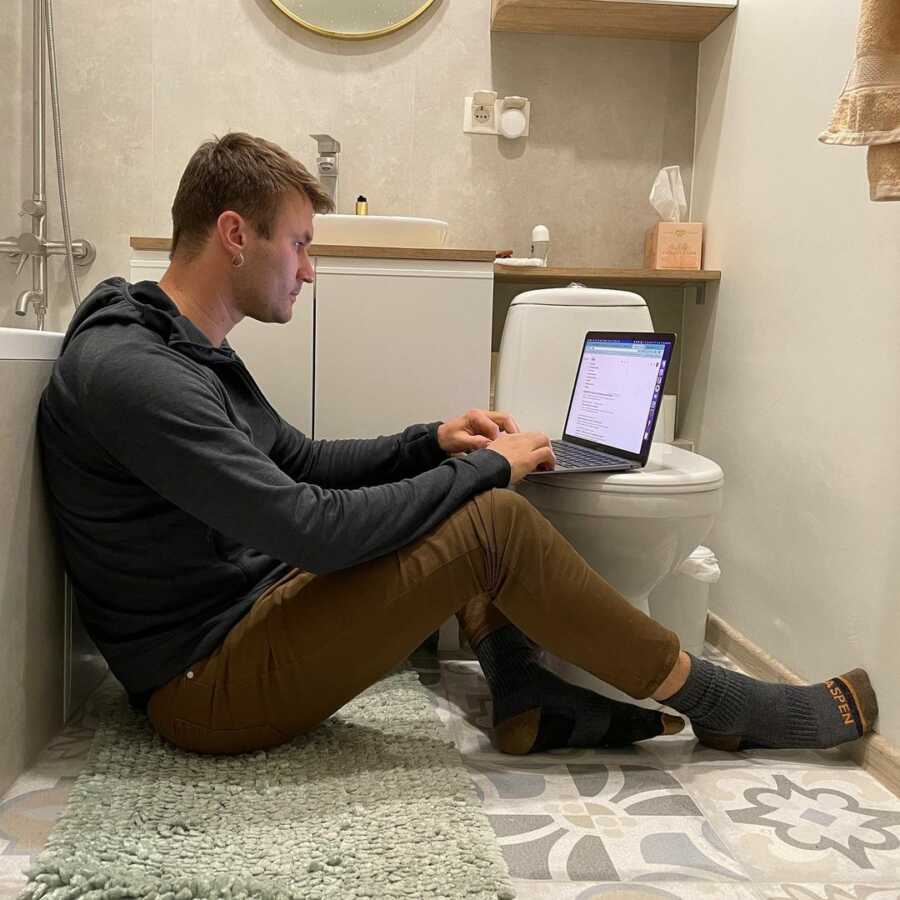 Luckily, my digital company is registered in Estonia. But almost everything I've saved is donated to our army and other necessary humanitarian needs.
Many supplies are bought in Poland using my EU accounts and are then sent to Kyiv where our brothers are waiting for them. There is a risk they may die tonight. The entire world supports and is watching us.
You're processing the daily flow of information and messages, and it feels as if you're an entire call center.
You forget what it feels like to simply take a walk. You can't forget to take your carry-on luggage backpack because all your life is in there. It reminds you of recent frequent traveling, but now the borders are closed.
In the meantime, your mother, two sisters, and a young nephew are driving somewhere in the mountains taking over 20+ hour traffic jams, trying to get out of the country and looking for a safe place to stay.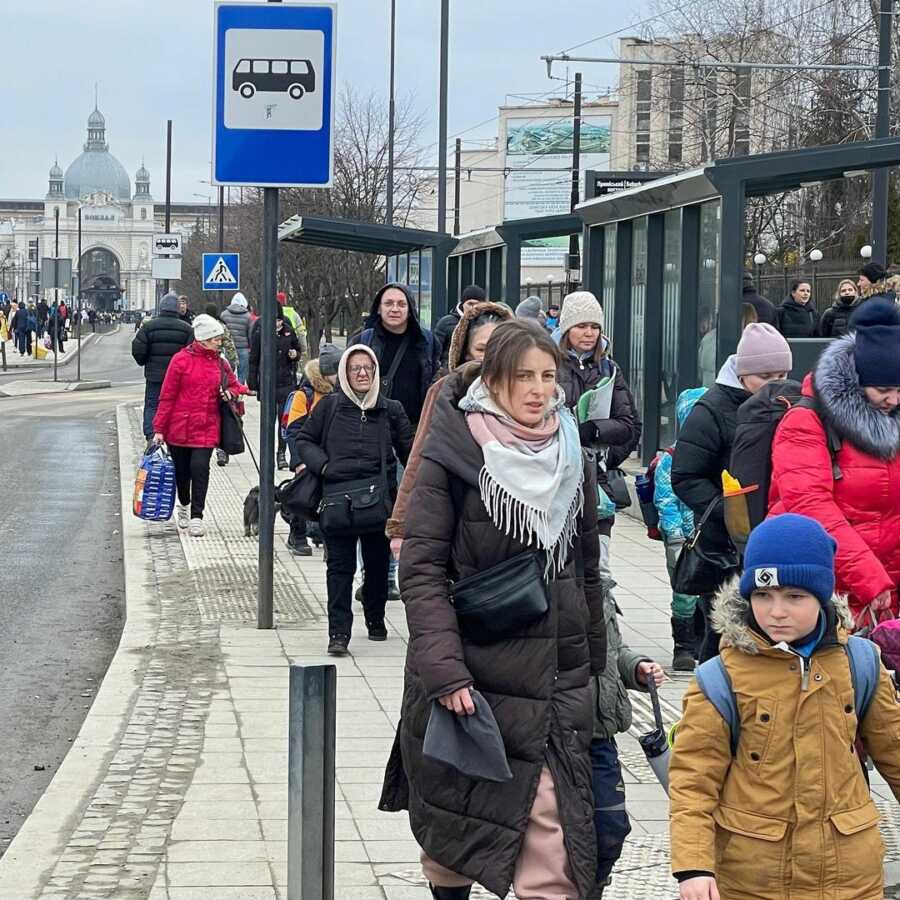 They have to pass multiple block posts, beat unprecedented traffic, and stay in old houses in the country side. Currently hundreds of thousands of people are simply trying to survive doing the same, including many expats, pregnant women, and children.
Suddenly, a newly developed air strike alarm app tells you to watch out. By that time, the alarm doesn't matter anymore! Instead of rushing to your own bunker, you go to your favorite ramen bar because you know they have their own bunker.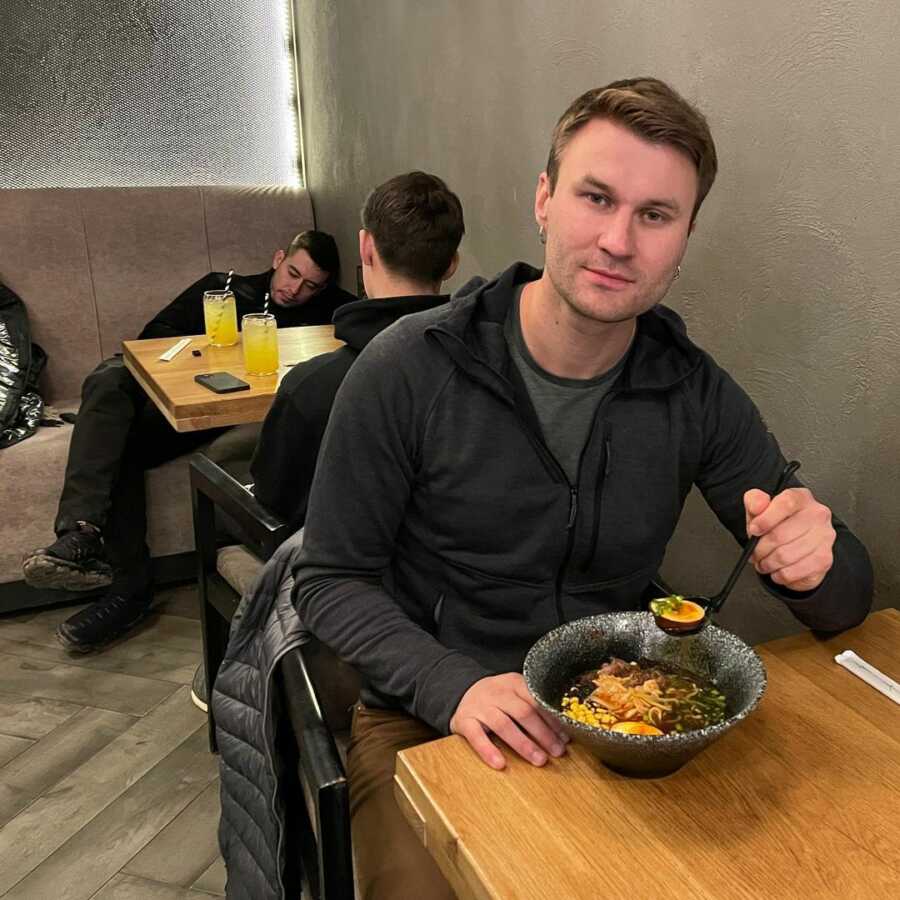 Their ramen reminds me of peaceful times. These days, all their profit is sent to support our Ukrainian army, and people are basically working for free with pure belief in the bright future of their country.
And now, imagine you don't actually have to imagine this! It is a reality changed overnight, in which many Ukrainians live being a shield for the entire democratic world.
Remember what we are fighting for!
If Ukraine falls, you may be the next.
If Ukraine stays, you are safe."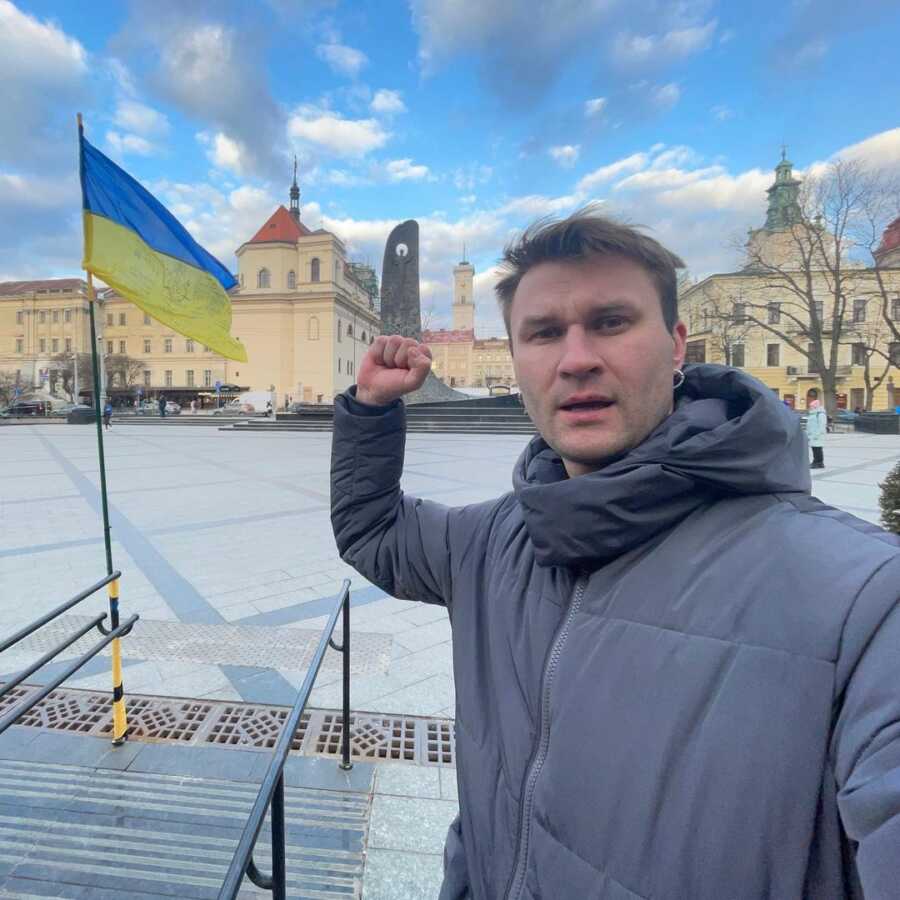 This story was submitted to Love What Matters by Orest Zub of Lviv, Ukraine. You can follow his journey on Instagram, Facebook, and YouTube. Submit your own story here, and be sure to subscribe to our free email newsletter for our best stories, and YouTube for our best videos.
Read more about the war in Ukraine here:
Ukrainian Photographer Shares Heartbreaking Photos Of War
'In one week, I've matured at least 10 years.': Ukrainian man details day-to-day life in Lviv since Russian invasion
'He died as he lived, a hero in every sense of the word.': Ukrainian-American man dies defending Kyiv from Russian attacks after lifetime of uniting forgotten kids with loving adoptive families
'I think about boys, now men, fighting in a war nobody wanted. Teens, just like mine, protecting their country with their lives.': Mom shares 'grief and gratitude' having her son home safe
SHARE this story on Facebook and Twitter to help support Ukraine.