Becoming A Mother
"My name is Jade, and I'm a mom of two gorgeous girls: Kiara, who is 7 years old, and Miliah, who is 4 years old. I grew up in a separated but good household with my mom, younger sister, gran, and my grandpa (who was my best friend).
I first found out I was pregnant with Miliah in December of 2017 via blood tests, and I was ecstatic to be having another little human around! However, my pregnancy with Miliah proved very chaotic right from the start. During the first trimester, I had to go into casualty because I started bleeding. The bleeding was a result of my cervix being too thin, which I was able to receive medication for. After that, I landed in the hospital at the same time there was a very serious listeriosis outbreak. I spent two weeks in the hospital getting various medications and receiving injections in my stomach. At one point, I thought I'd lost my pregnancy altogether. My gynecologist did very little to ease these worries, as he kept telling me I was not as far along as I thought.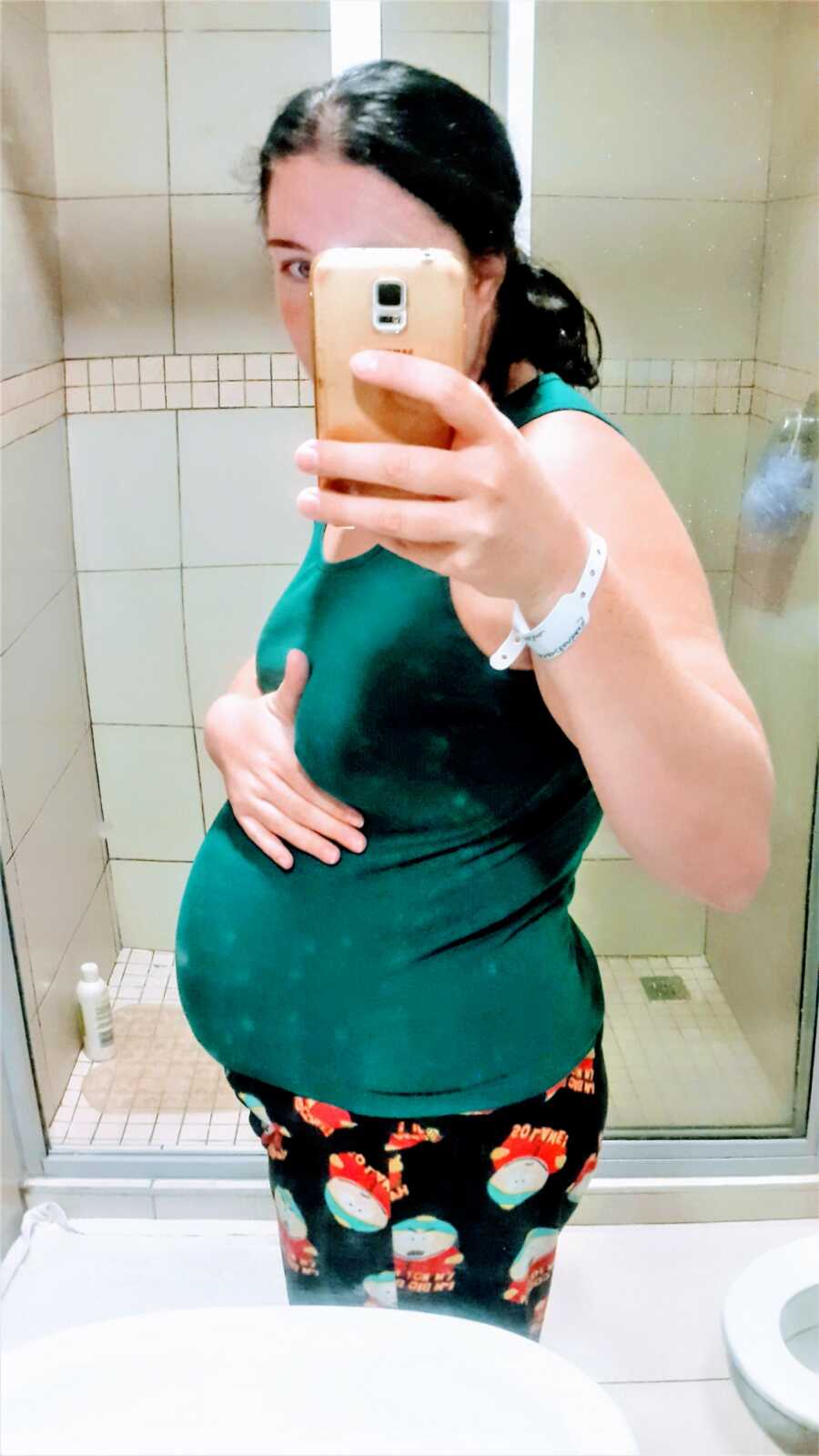 Figuring Out The Problem
I ended up visiting another gynecologist once I hit about 30 weeks, and this time he picked up straight away on the fact that I had hardly any amniotic fluid in my body, which resulted in Miliah having barely any room to move. I was then put on bed rest with mandatory fortnightly check-ups and received a lot of fluid during this time.
At 39 weeks I was scheduled for a c-section. When Miliah came out, I was confused by the fact that she was not crying. This meant she had to be sent with doctors straight away to receive proper oxygen. I only saw my baby for the first time a few hours after her birth. When I did see her, though, we bonded right away. It was then I realized how precious my baby girl was, and my deep love for her was truly ignited.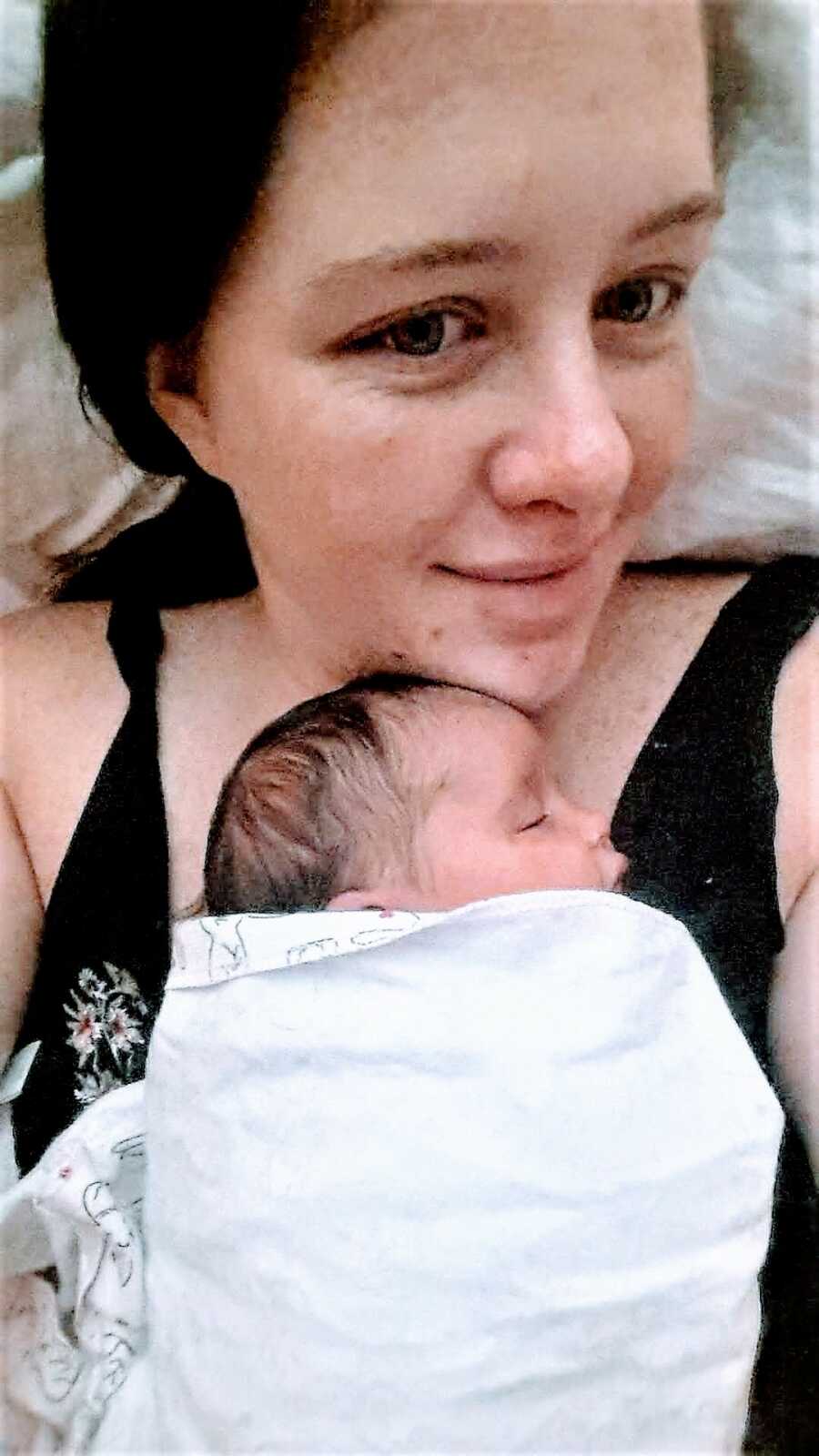 Health Issues
When Miliah was 3 weeks old, she began throwing up profusely. She was unable to keep any milk down and was also extremely lethargic and 'floppy.' This was just the beginning of her more serious symptoms. We rushed her to the pediatrician where she was admitted straight away. From there she was put on nasal tubes and had a few tests done. These tests indicated that she had laryngomalacia, which was a serious enough diagnosis to have her transferred to another hospital to be seen by the gastroenterologist. She was on continuous nasal feeds and was monitored for another month before we were given the opportunity to go home.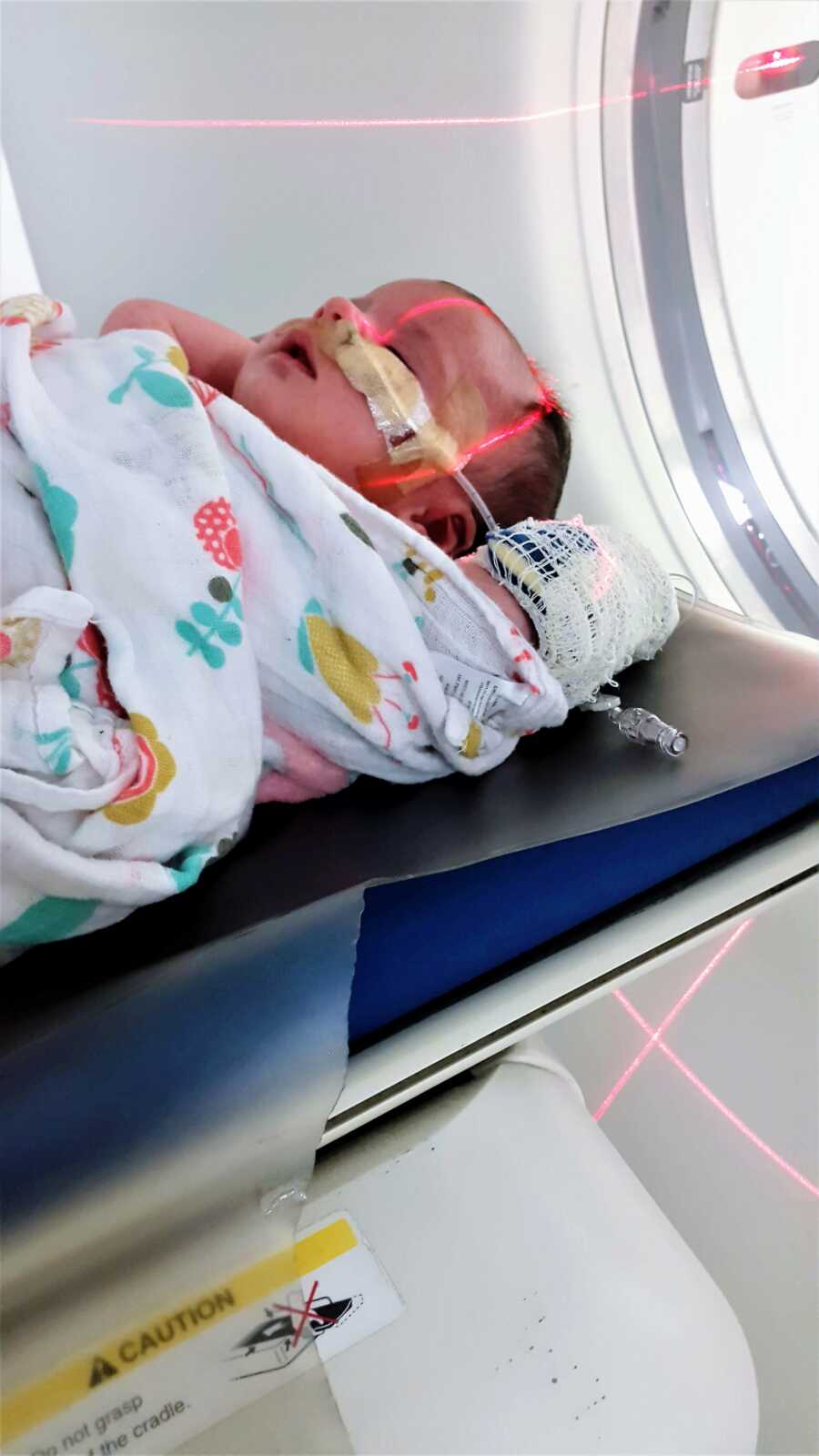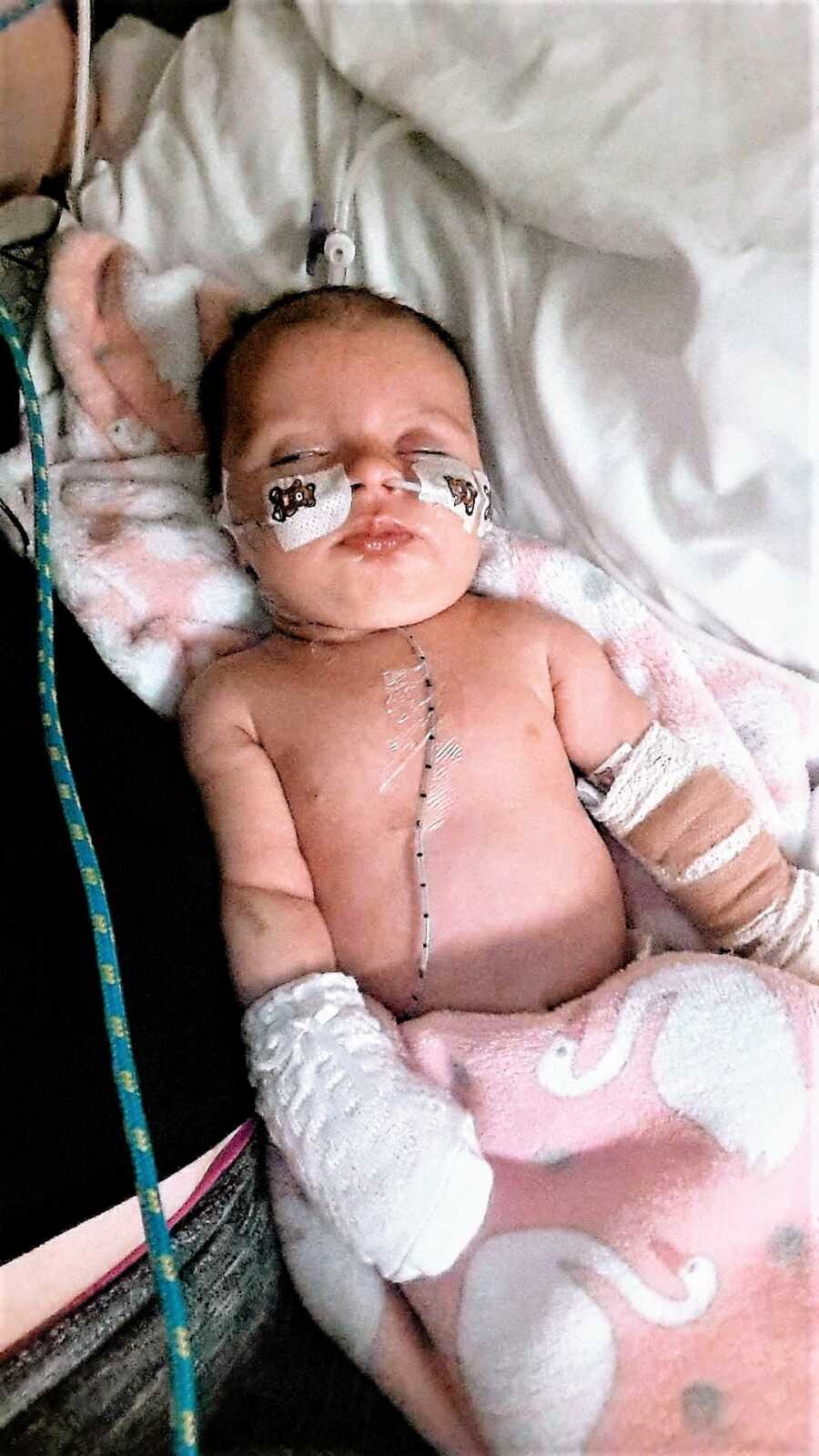 The Diagnosis
Not long after, Miliah became sick again. After numerous CT Scans, MRIs, metabolic tests, and a biopsy, doctors still could not tell me what was happening or why. Over the first three years of her life, we visited specialist after specialist, doctor after doctor, and many hospitals. The cycle continued until September 2021 when her genetic results came back and Miliah was officially diagnosed with 16q11.2q 21 Duplication. This genetic condition is extremely rare, as it affects less than 10 people in the world. The most difficult news I've ever received was her diagnosis, as the genetic counselor told me the rarity of the mutation means there's not much they can do. This news was heartbreaking partially because of the diagnosis itself, and partially because of what it means for her health going forward. The mutation has played a large part in causing Miliah to have a multitude of serious health conditions and has deeply complicated nearly every facet of her life.
To date, Miliah has also been diagnosed with numerous health issues including the following: Global Developmental Delay, absent seizures, behavioral issues (self-harm), speech impairment, obesity, intellectual delay, chronic Sinusitis, Reflux and Dysmotility, Patent Ductus Arteriosus, Murmur And HCM, neurological issues, Hypermobility, Ankle Valgus Deformity, Lordosis, and Left Unilateral Hypertonia. She has undergone numerous surgeries and has dealt with more medical issues in 4 years than most will ever experience in their lives. My heart breaks as I watch my little girl go through it all and still keep a smile on her face.
From the time she was 9 months old, Miliah needed therapy as her muscles are too weak to function on their own. She has gone week after week despite her tears and frustration and still has appointments to attend. At the beginning of 2022, for example, Miliah had to have surgery on her feet. During the surgery, they cut ten bones in her feet, repositioned them to be in the correct place, and put both of her feet in casts. Despite everything she went through, she was so brave that she hardly cried in the hospital. She left the hospital in a wheelchair, and by week three was determined to walk on her own without it. Every time she fell she got straight back up to try again.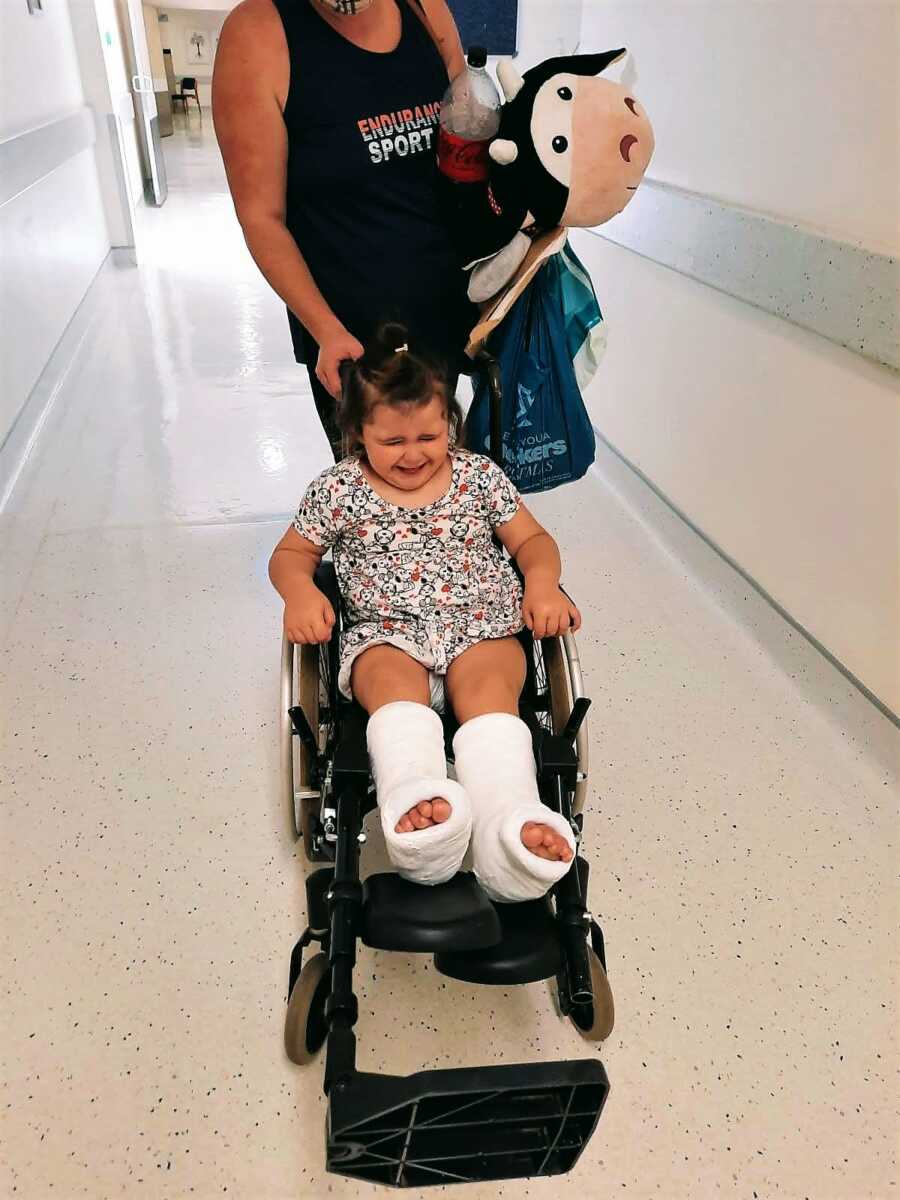 The Mental Toll
Sitting through all the appointments and surgeries can really get to you; the fear, the worry, the constant pain you have for your loved one in that situation. Some days it truly felt like I couldn't function. However, Miliah is so much stronger than I could have ever imagined. Whenever she giggles after a new achievement, it makes everything– the pain, the sorrow, and the anguish– feel worth it.
Miliah is also the most lovable person you could ever meet. She is now 4 years old and nonverbal, but she does not let her diagnoses define her. She is happy, determined, persistent, and never lets anything get her down. She loves the water, cows, cats, and being outdoors in general. I am so deeply inspired by her tenacity and willpower. Despite all her medical conditions and constant need for specialists and hospitals, she always has a smile on her face and never ever gives up.
I am currently looking after Miliah 24/7 since losing my job due to COVID. Having a child who is 'differently-abled' has many ups and downs; I experience feelings of heartbreak, as well as feelings of pure love. Some days I will cry in the bath and just fall apart. However, the best feeling ever is to see her smile, as it makes everything feel okay again.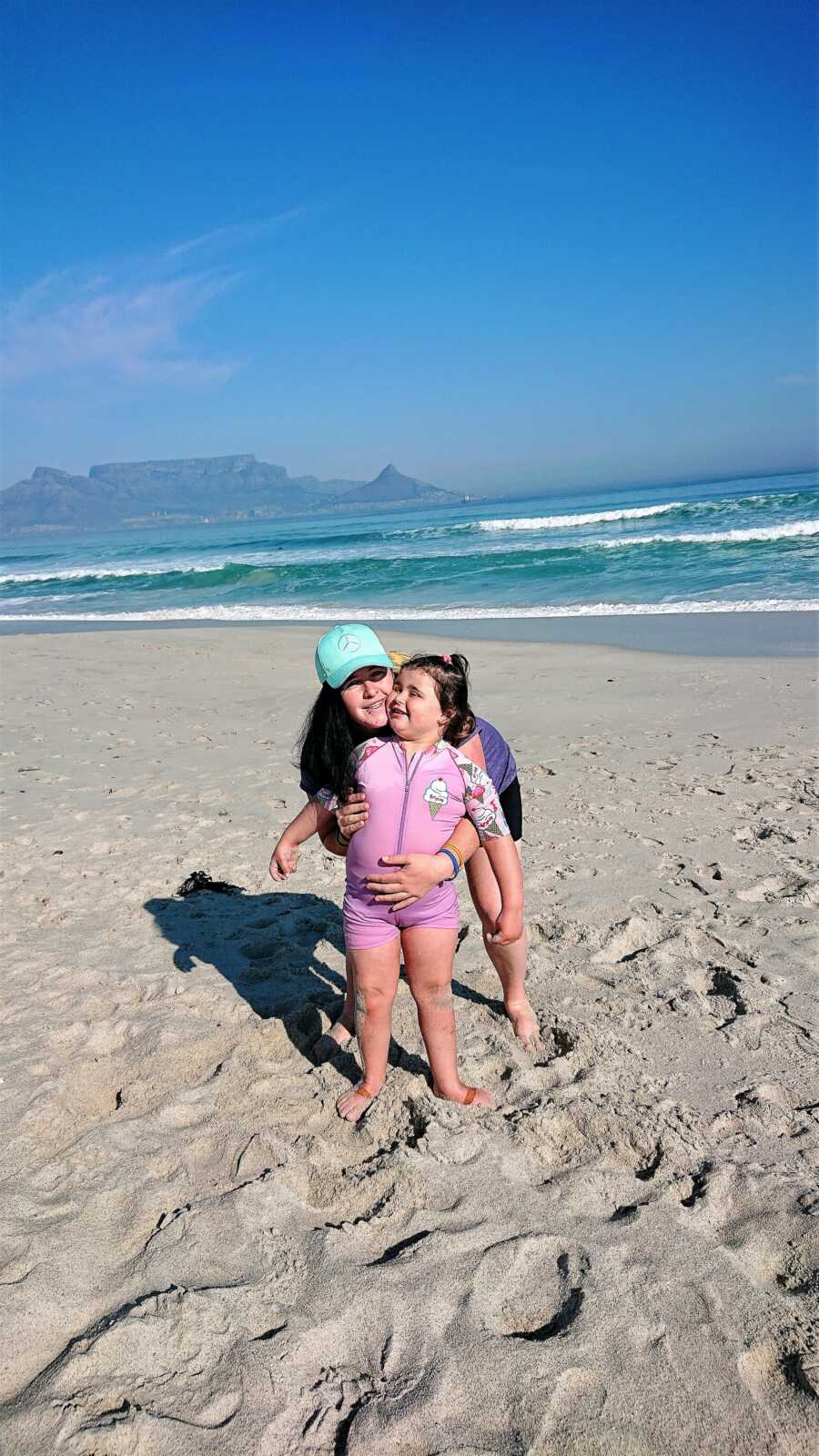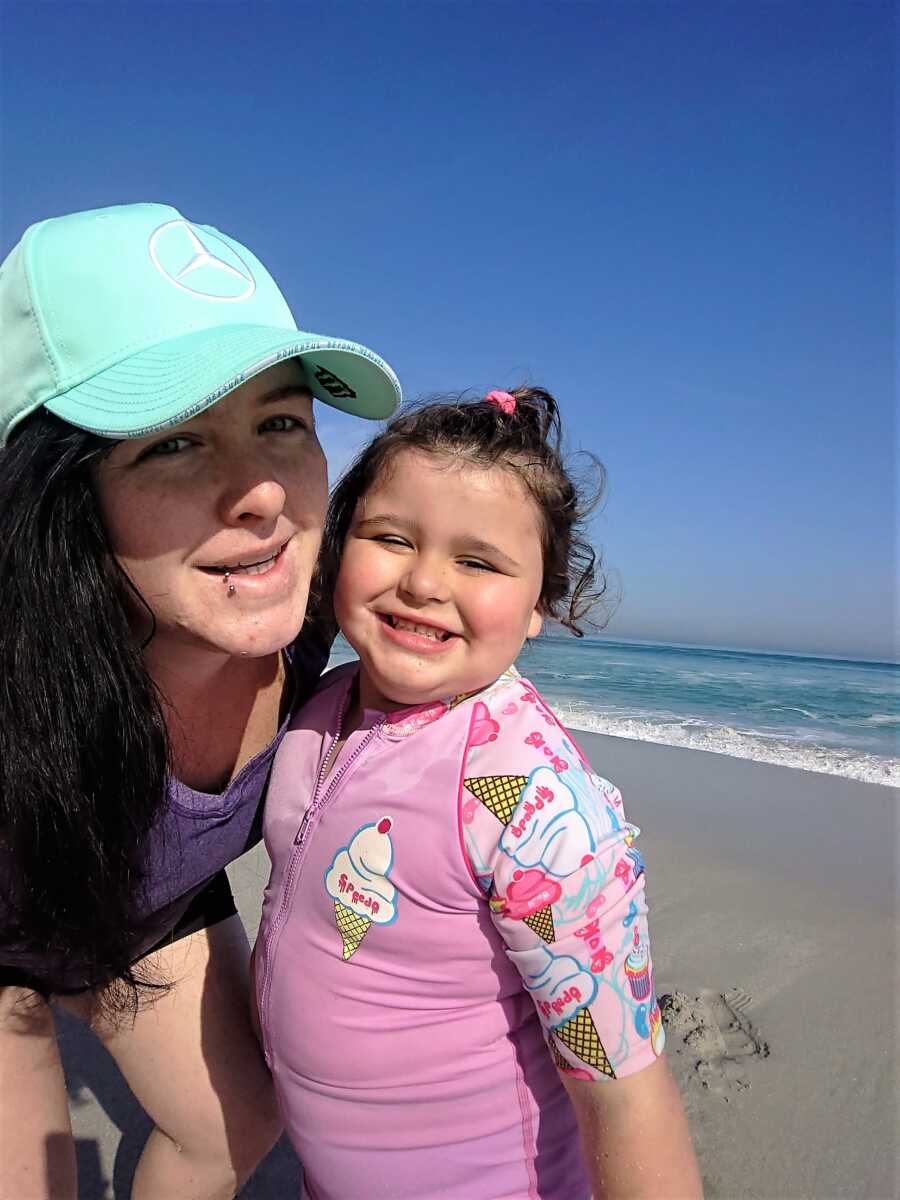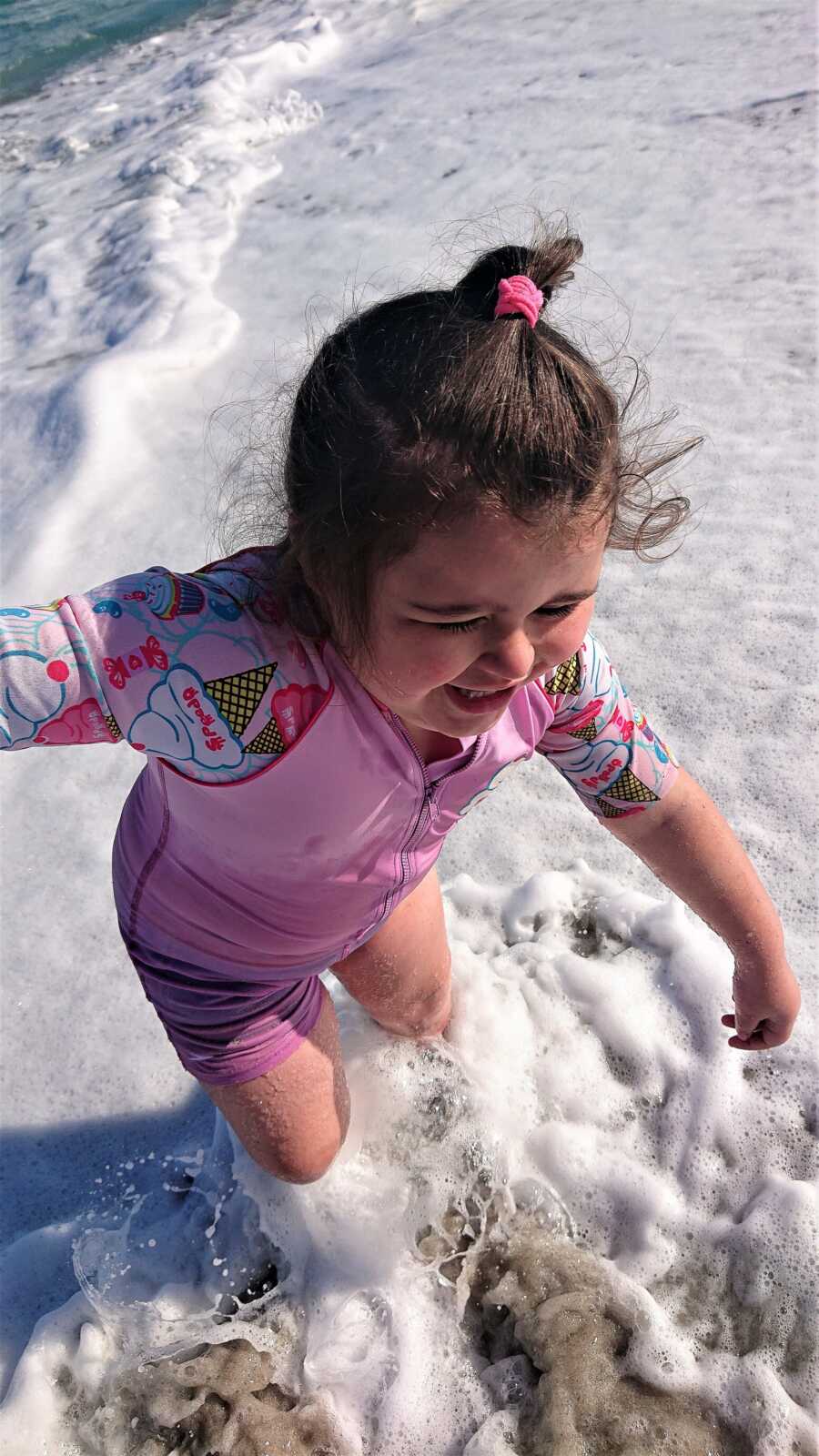 The needs involved in caring for Miliah are intense. It's difficult, challenging, and stressful. Being unemployed means I fundraise a lot for Miliahs urgent needs, and it eats at my soul every time I ask for help. As a mother, you feel like you need to be able to give your child all that they need, and when you can't it's just heart-wrenching. The only thing I could advise any parent in this kind of situation is never to compare your child, as they are unique and are exactly where they are supposed to be. It's also important to not forget to take care of yourself so that you can be the best person you can be to look after your child and their needs. Your mental and physical health is important too. It's okay to ask for help or have a rough day because you're human. And, more than anything, you're not in this alone."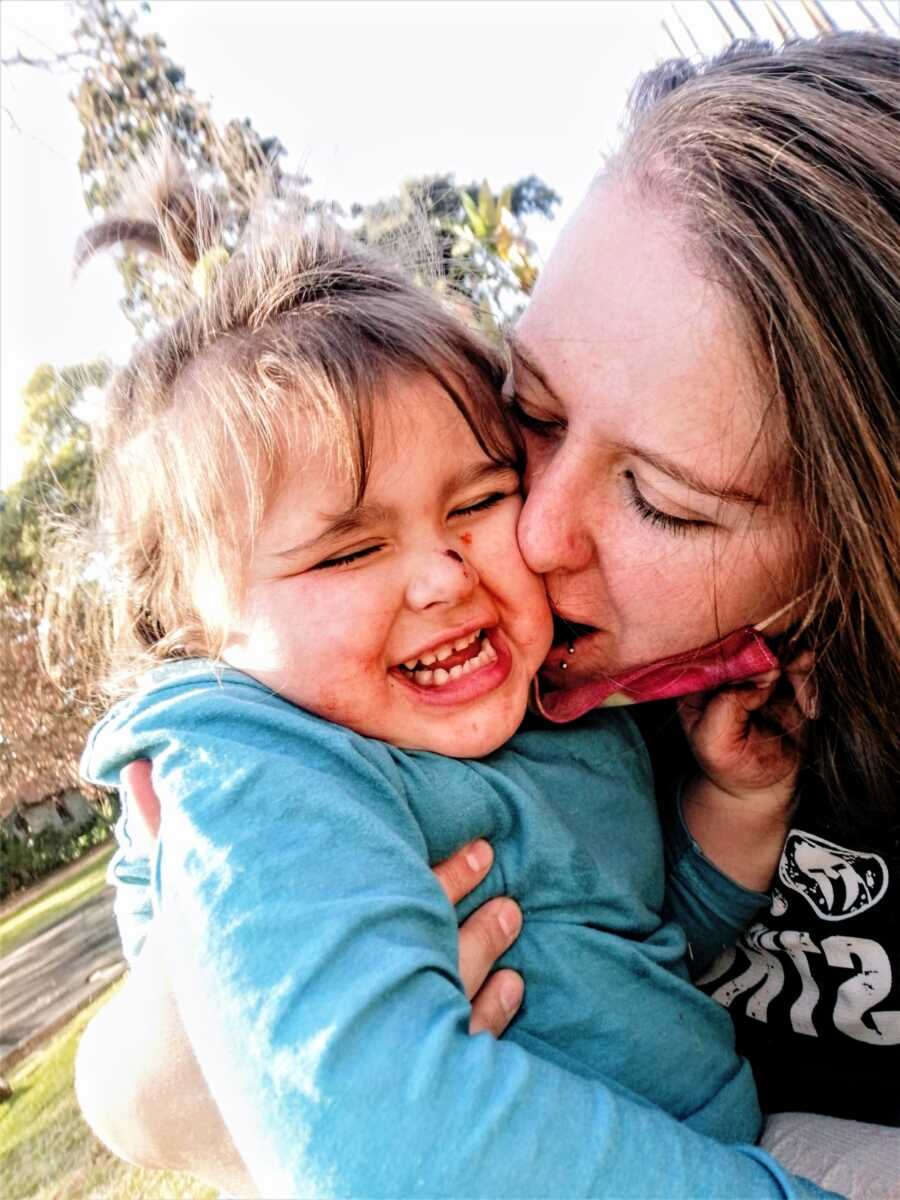 This story was submitted to Love What Matters by Jade Schenckenberg from Noordhang, Randburg, South Africa. You can follow her journey on  Facebook. Be sure to subscribe to our free email subscribe for our best stories.
Read more stories like this:
'I was giving my son a bath when I noticed 3 little pubic hairs. I got an ominous call from our pediatrician at 6:30 in the evening.': Mom works to cure son's Duchenne Muscular Dystrophy, 'Where there is life, there is hope'
'I'm lying on the ground crying. 'I can't bear this.' His life will be over before it really begins.': Mom advocates for son's terminal illness, Duchenne's Muscular Dystrophy, 'Strength is more than muscle'
Please SHARE this story on Facebook to encourage others to cherish every moment and love what matters most.