"Aislinn made four dozen cookies Tuesday night for all of her classmates. Throughout the school day, Aislinn didn't receive anything from anyone in the entire school.
She stumbled getting into the bus home and a boy said, 'Don't fall. We will have an earthquake.' She pulled herself together and got on the bus. Then another girl said, 'You didn't get any Valentines because you're a fat*** f***ing b**ch.' Aislinn got home still in tears.
Aislinn is my best friend's daughter and my daughter's first friend from kindergarten. She told her mother Kristin that was the worst Valentine's Day ever. She never wanted to go to school on that day again. Kristin called me crying and told me what had happened. I was so angry and hurt by what had happened to Aislinn. She is the sweetest person in the world. I called my daughters to let them know what had happened to Aislinn and they did a video chat with her to try to lift her spirits.
There was a discussion about it at dinner that night. Isaiah is 15 and home-schooled. He was so upset about what happened he asked if he could do something for her. This was what he came up with.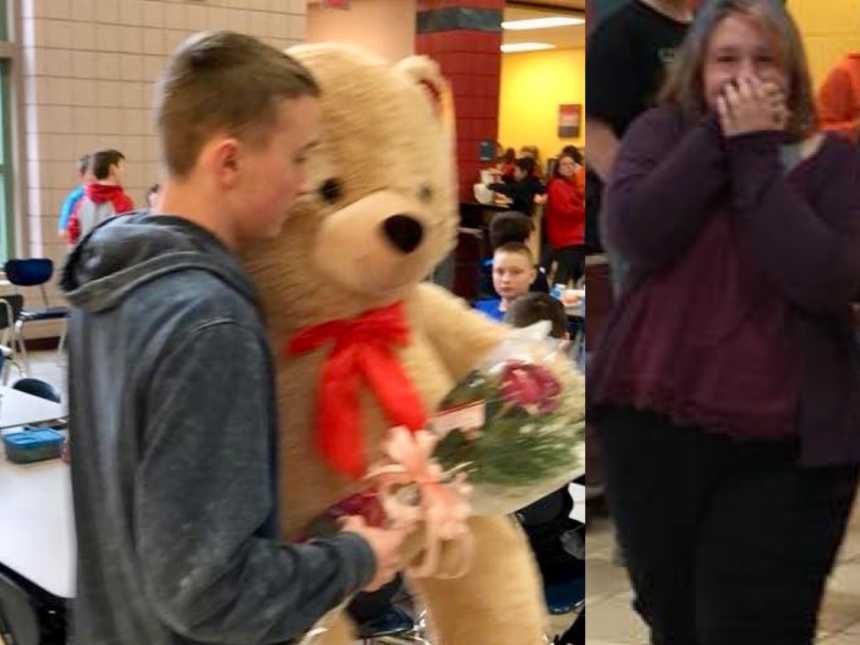 Kristin was unable to be there, so I got permission from the school to video it for her.
Jim Greiner

Posted by Abby Howell on Friday, February 16, 2018
Aislinn is still on cloud nine. Our families have always been close and we all love each other very much and cannot stand for the hurt that was caused to Aislinn.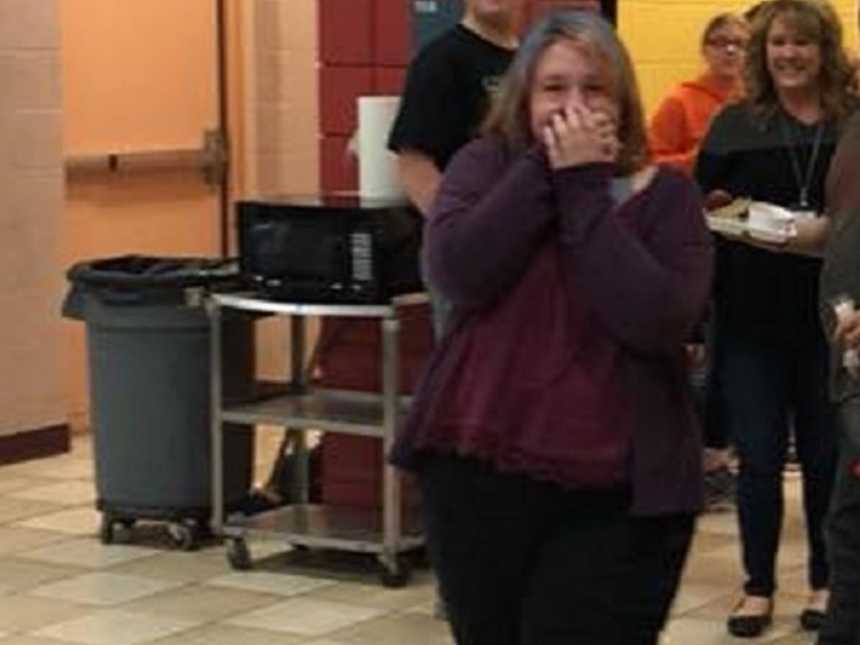 We just wanted to make her smile again and know she is loved. I am so proud of my son for what he came up with and what he did for her."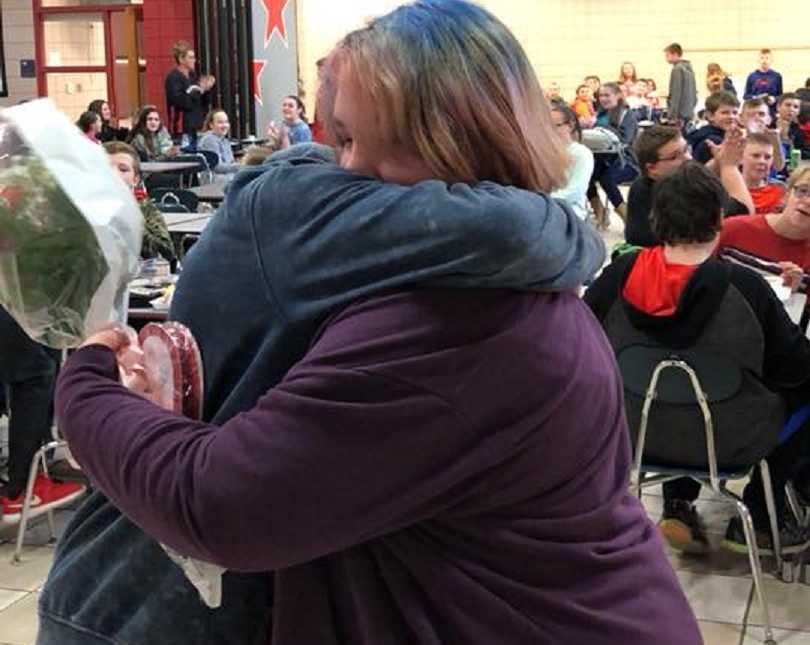 This story was submitted to Love What Matters by Abby Howell of Sabina, Ohio. She is Isaiah's stepmother and recorded the kind gesture on her cell phone. Submit your story here.
SHARE this story if you believe in the healing power of small acts of kindness.