The pandemic has inspired many people to make big life changes.
For Ashley Manning of Charlotte, North Carolina, COVID-19 was an opportunity to leave her job in pharmaceutical sales to become a stay-at-home mom. She even used her extra time at home to launch a small business called "Pretty Things by A.E. Manning."
View this post on Instagram
The self-taught florist has always loved working with flowers and seeing the joy they bring to their recipients. She hoped to make just enough money to justify a babysitter while she worked, but the business turned out to be a bigger hit than she imagined.
For years, she made flower arrangements for her kids' teachers during tough times. After giving one bouquet to a teacher who'd recently lost her husband, Ashley was moved to tears.
The teacher admitted that Valentine's Day is "the hardest holiday" for her. "When you're 53 and you've been with someone for 33 years, your future goes black," she explained. "We had plans to travel, take dance lessons, retire… he was my rock. It was hard being that young and losing him, so to receive flowers on Valentine's Day was so special."
Seeing her reaction sparked an idea for Ashley. Thinking of other lonely widows who wouldn't get a gift on Valentine's Day, she made a post on Instagram asking people to nominate widows to receive a free bouquet on the holiday. The nominations came pouring in!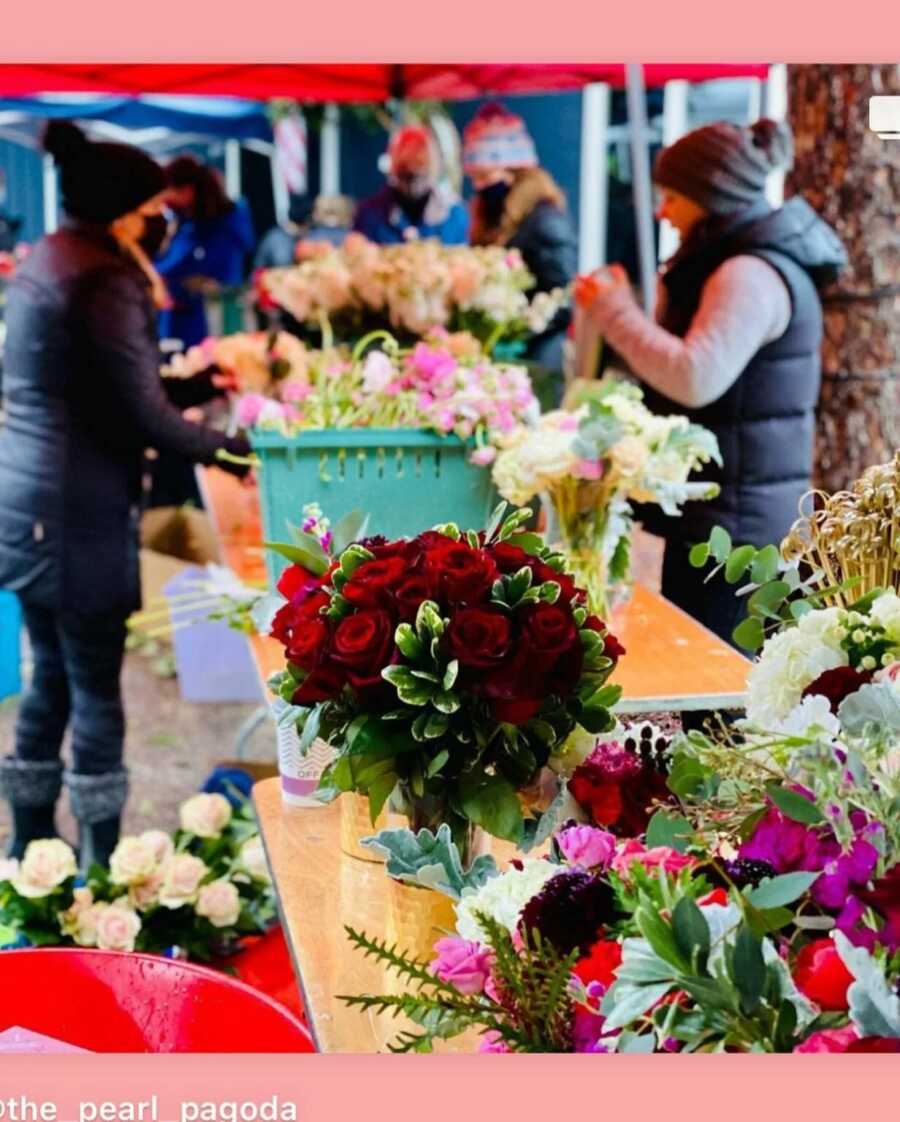 Ashley recruited a few dozen volunteers and found corporate sponsors to donate items like wine and jewelry to fill gift bags. Together, they were able to deliver flowers and gift bags to 120 widows in their area!
This story originally appeared on InspireMore.
One widow who received a gift delivery from Ashley and her kids burst into tears when she saw the flowers. Ashley's children were moved by the woman's reaction, and as they headed home, they all felt joyful for being able to bring some light into a stranger's world.
"As we were walking away, my first-grader Mia said, 'Mom, is this why you do stuff like this? Because of how you feel good?'" Ashley said. "She was really happy, and now I feel really good. My daughter realized that day the real gift is the actual joy you get from each other."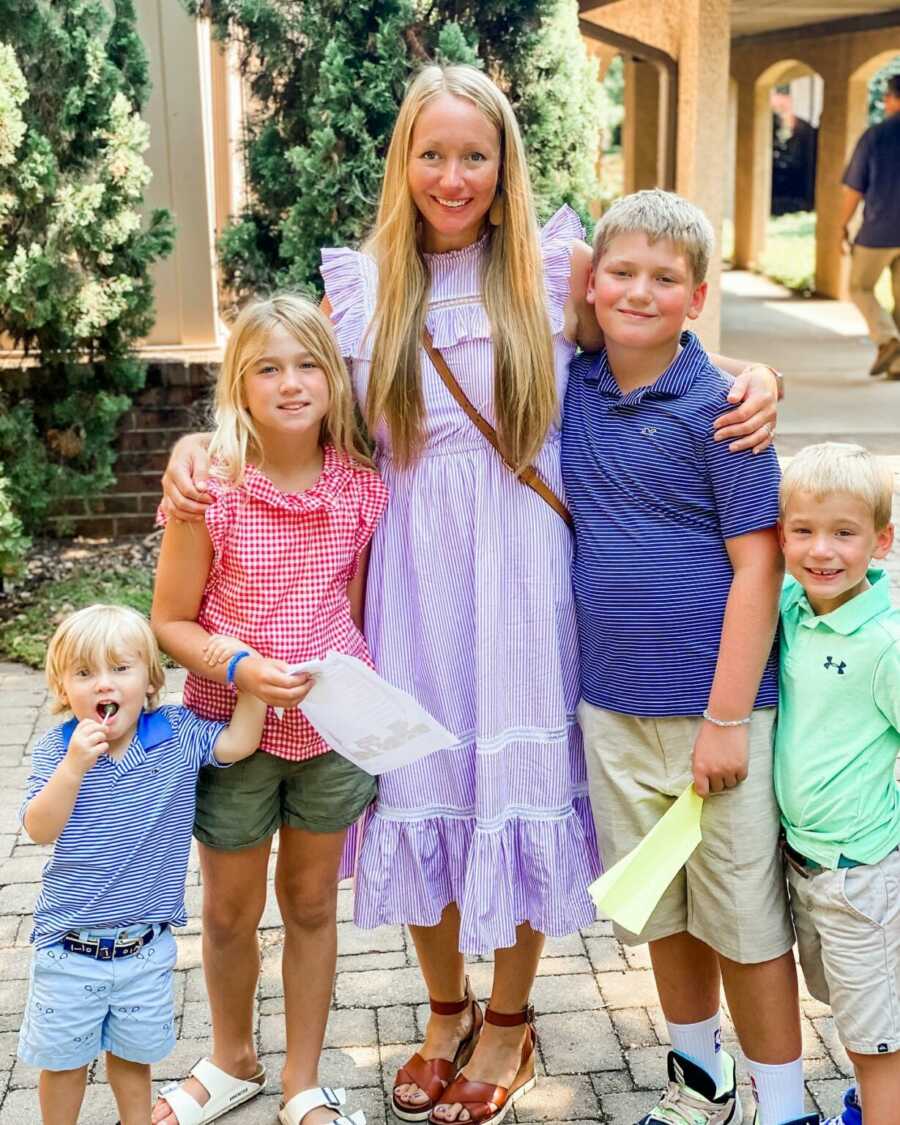 In 2022, Ashley's Valentine's Day Widow Outreach doubled in size. They received more than 400 widow nominations, and over 150 people volunteered to make gift baskets and arrangements. The final cost is about $14,000, most of which was donated.
"This is a really beautiful way to celebrate love on this day to the people in our community," Ashley said. "I just think that that is a population that's sometimes forgotten."
Ashley believes it's her responsibility as a parent to demonstrate kindness to others.
"It's our job to show our kids how to be human," she said. "And if we all were just a little bit more selfless and thought a little more about other people, I think this would be a whole different world."
We totally agree!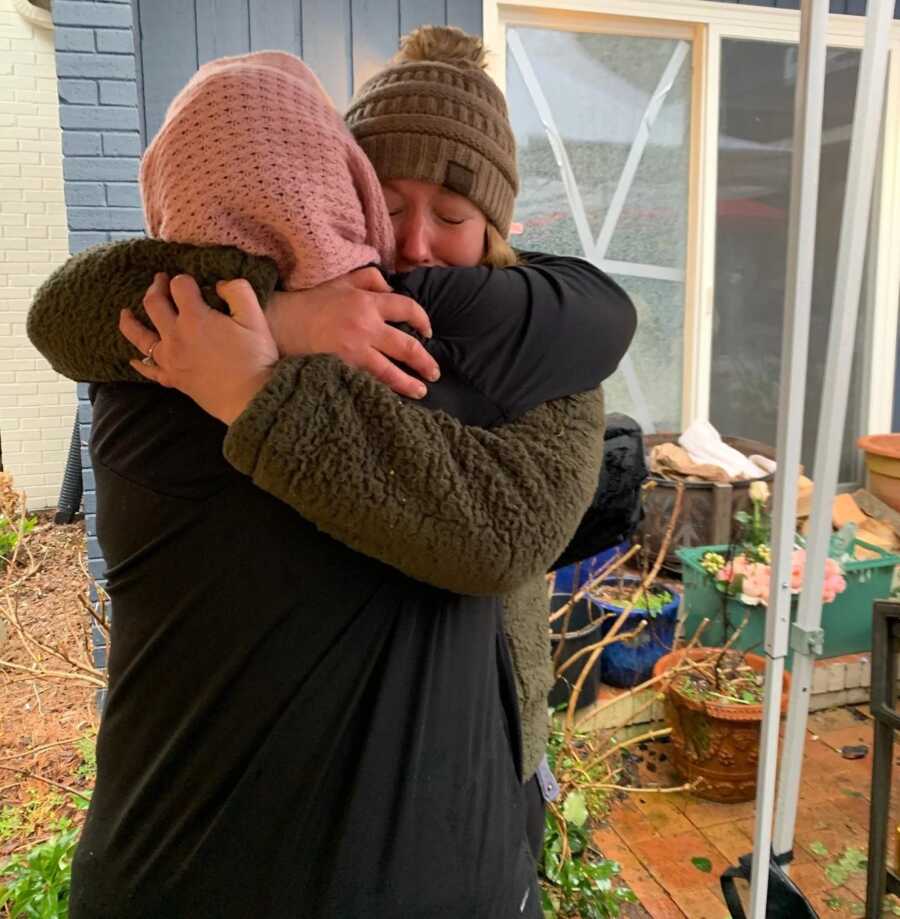 This story originally appeared on InspireMore. Submit your own story  to Love What Matters here, and be sure to subscribe to our free email newsletter for our best stories, and YouTube for our best videos.
Read more stories like this here:
'Anyone know single parents who can't afford to get their child's hair done for school?': Mom eases burden for struggling parents in community by braiding kid's hair for free
'I am smart!' 'I am a good person!': Teacher boosts students' confidence with heartwarming daily affirmations
'Look what y'all did for my baby.': Strangers on Reddit help struggling mom make son's birthday wish come true
15 Hilarious Moments With Unforgettably Cute Kids
Help us show compassion is contagious. SHARE this beautiful story on Facebook with friends and family