"Traveling back and forth across the United States, I've seen a lot of things! Today was no different because I witnessed something AMAZING.
Today, I was Traveling from Salt Lake City to Minneapolis, MN. As the plane was about to leave, I noticed a Flight Attendant talking with some passengers. What I gathered was that someone was in the wrong seat. A few moments later, I see an older woman being escorted back where I was sitting. She ended up sitting right in front of me. As she got closer, I heard other passengers comment things like 'Meth Head', 'Drug Addict', 'Tweeker' etc.
As this woman sat down, I could tell she was very fidgety and did not have control of certain motor skills. Her hands shook along with constant head movement. I could see she was visibly upset, confused and appeared frightened. She buckled herself in, then struggled to open her purse. As she opened it I noticed she had several boarding passes. Which told me she had other flights. I'm sure she had looked at the wrong boarding pass which led her to sitting in the wrong seat. She started to thumb through them, then, hands still shaking she put them over her face because she was crying. My Heart dropped, and I immediately wanted to do something to help her. I started to unbuckle my seatbelt but had the thought that I didn't want to scare her. After-all I am a stranger in a 6'5 frame. Thank heavens, there was an angel sitting across the aisle that had seen what I had.
I saw her looking across at this distraught woman, then offer her some tissue! This Lady who was a complete stranger, spent the rest of the flight comforting another stranger. She helped her to organize her boarding passes, listen to her, even offer to take her to her next flight once we landed.  She could not have treated this lady who was having a rough day any sweeter! Thanks to her, I was holding back the tears all the way to Minnesota!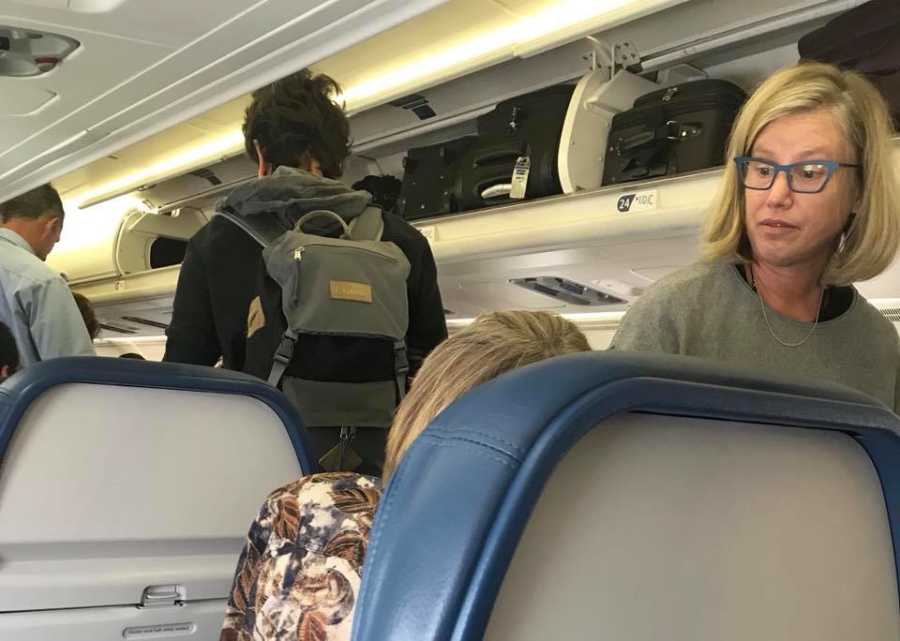 I don't know who the distraught lady was, nor her health issues, etc. Nor is it my Business! What is my business is that I don't like to see anyone hurting, even strangers. Regardless of what people look like on the outside, you never know what storm is raging inside. Kindness goes a long way. If you know this woman, I hope you tell her how amazing she is! Instead of showing judgment, she showed compassion.
Thank you to the anonymous angel that was on my flight today. Your kindness was a little piece of heaven!"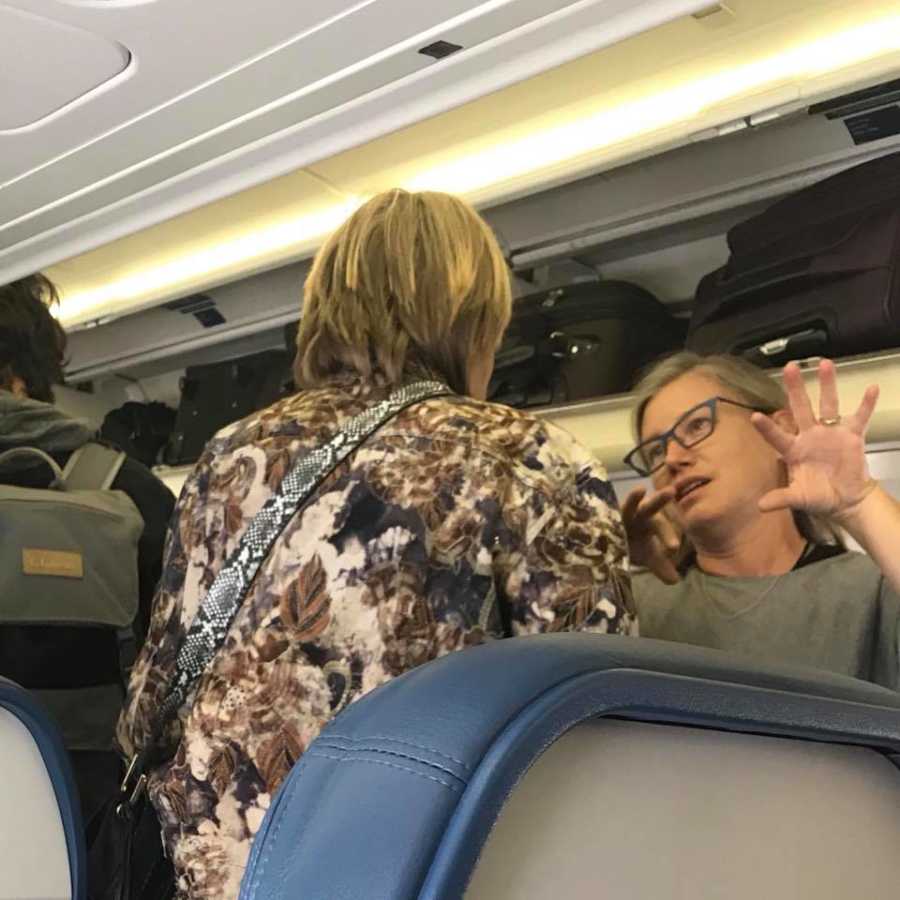 This story was submitted to Love What Matters by Tom Scholzen of St. George, Utah. Subscribe to our free email newsletter, Living Better—your ultimate guide for actionable insights, evidence backed advice, and captivating personal stories, propelling you forward to living a more fulfilling life.
Help us show compassion is contagious. SHARE this beautiful story on Facebook or Twitter with your friends and family.
SaveSave