"About a year ago, I listened to my first BTS song, and today I should have been at their concert in Atlanta. I love BTS for a number of reasons. Their music is extremely meaningful and deep and they've never put out a bad song. Their performances also include insane choreography.
For those two reasons (and many more), they are currently the biggest musical group in the world. But for me, they represent something bigger. In being their fan, I am actively engaging with my ethnic identity for the first time in my life.
I was adopted from South Korea when I was 7 months old and grew up in New Hampshire (a state with a lack of diversity), United States. My parents are both Caucasian, and to their credit, they have done all they could to expose me to Korean culture.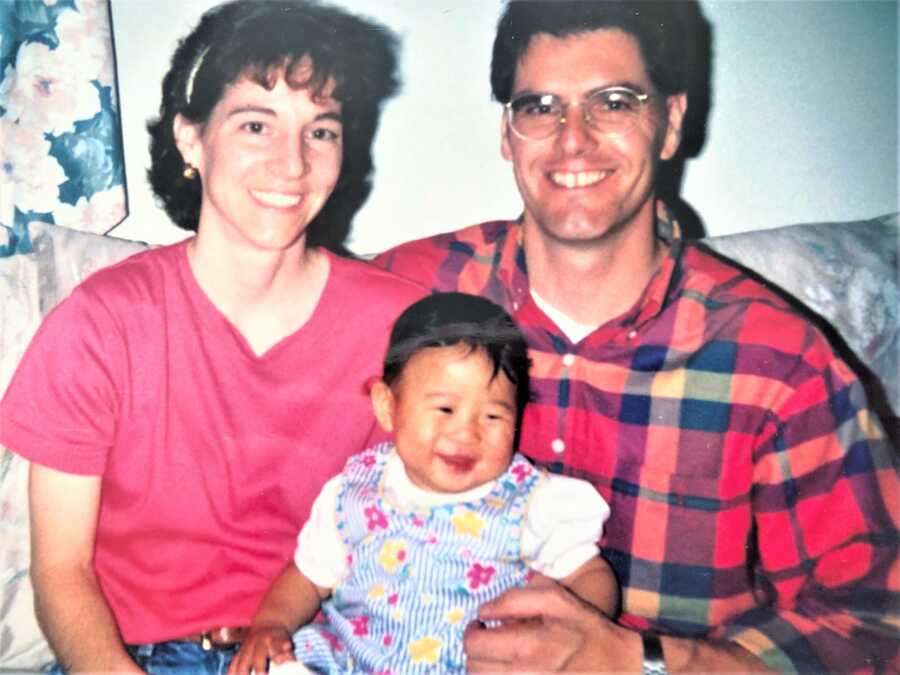 However, due to the bullying and stereotyping I was subjected to in school, I largely rejected everything having to do with being Korean because I didn't want to stand out. I couldn't change the fact that I looked Korean (cue every single joke I've ever heard about my eyes), so I made sure everything else about me was as American as possible.
This led to me underachieving in math, laughing at every fried rice punch line I've ever heard, and at times even initiating the jokes. It was easier to be in on it than to admit that it really hurt my feelings. My high school had quite a few Korean international students and instead of building relationships with them and trying to soak up information about Korean culture, I largely avoided them because I didn't want to be associated with them.
As I got older, I attended a small, conservative Christian college that also lacked diversity. I held my tongue every time someone mistook me for one of the two other Asian girls in my year (neither of whom looked remotely like me). I continued to laugh at and initiate Asian jokes because it was just easier that way.
Since I've graduated, I have been processing who I am ethnically. I have a lot of love and respect for Korean culture, but how do I move beyond that to the point where I can be open and honest about the pride I have in being Korean? I definitely haven't quite figured it out. I still find myself laughing at Asian jokes out of habit.
A lot of people don't know about my deep love for BTS or that my ideal man is Son Heung-min (if you know, you know). I watch a lot of Korean dramas, I'm really good at math, I will take every possible opportunity to eat rice, and my eyes seemingly disappear whenever I laugh.
I want more than anything to be so proud to be Korean that I don't feel the need to hide or explain any of these things. I want these parts of who I am to be my favorite things about myself, not things I'm embarrassed to admit. Clearly, I'm not there yet, but I'm continuing to grow. For that, I'm very thankful.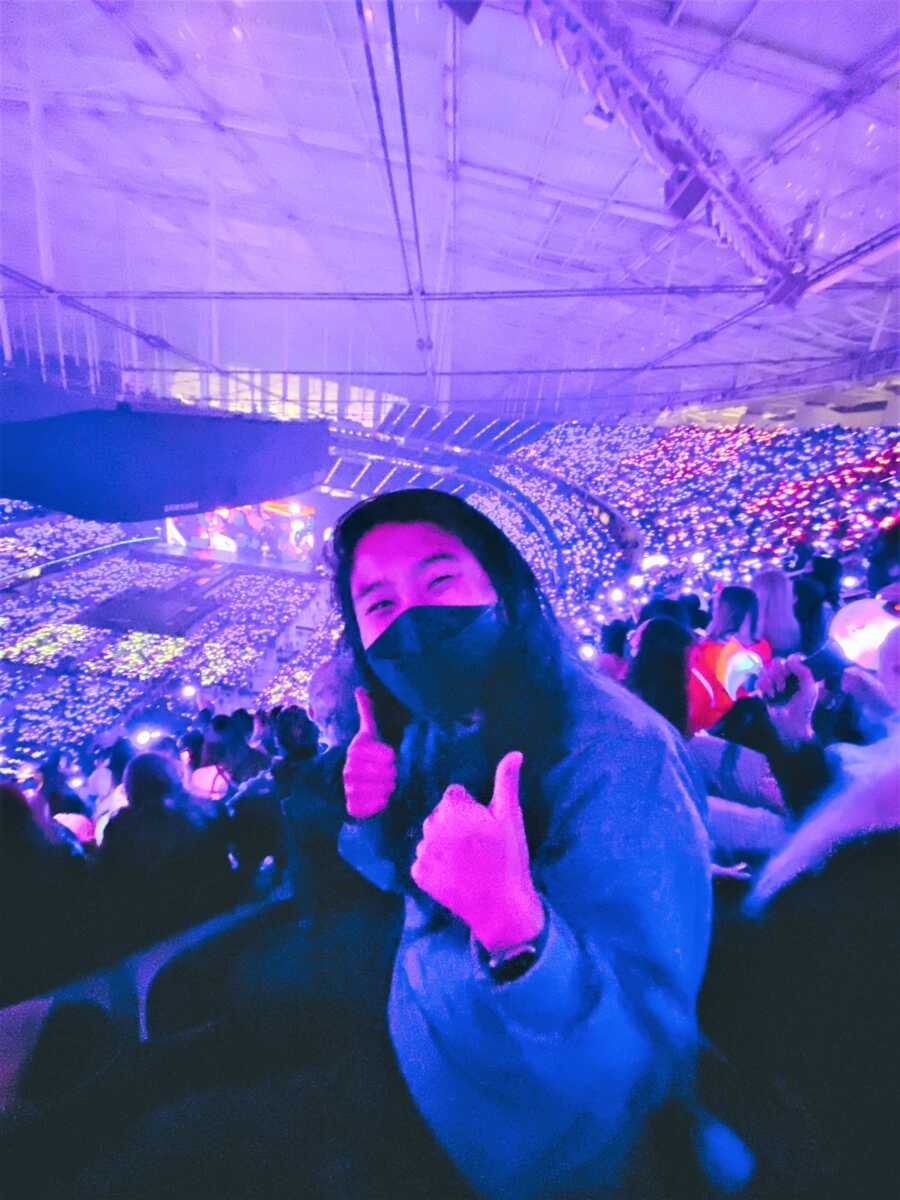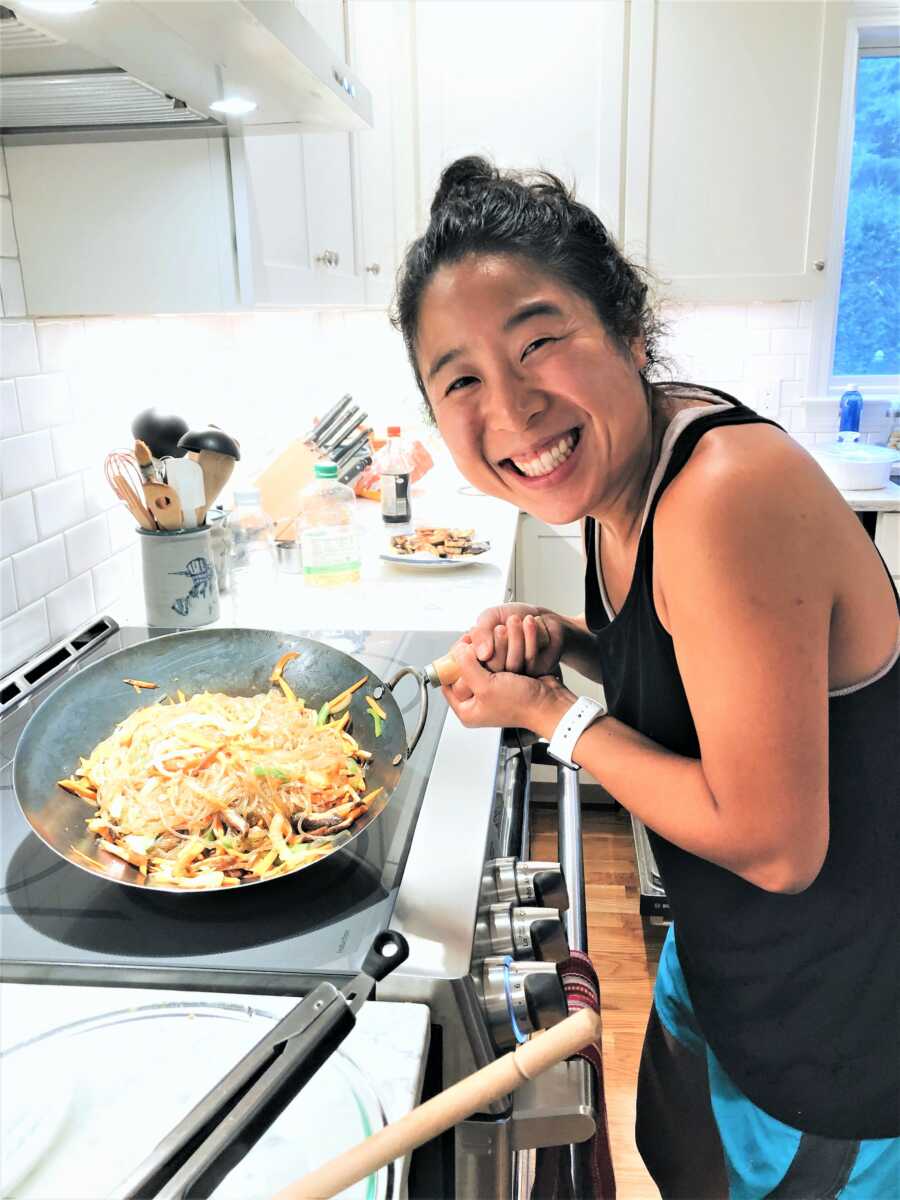 This story was submitted to Love What Matters by Kim Gendron. You can follow her journey on Instagram. Join the Love What Matters family and subscribe to our newsletter.
Read more stories like this:
'6 years old, she showed up at my house in the pouring rain and blurted out, 'They said they don't want me anymore. You can have me.': Mom of 6 shares emotional adoption journey
Biological Dad Gains Full Custody Of Son, Hires Loving Foster Mom As Babysitter So She Can Remain In His Life
Help us show compassion is contagious. SHARE this story on Facebook with family and friends.