Disclaimer: This story contains details pertaining to physical assault and suicidal ideation that may be upsetting to some.
The Day I Almost Died
"ADOPTION. I need to make it abundantly clear my belief about adoption is that it is always hard. There is never an adoption story that isn't bittersweet for the person being adopted and for all of the family members involved. My hope is always to see families stay together when possible, but staying together isn't always what is best. That being said, I am so happy to proclaim I am 37, and I am officially being adult adopted. Trigger warning: This isn't all butterflies and rainbows.
I was 15 when my birth mother attempted to murder me. My mother wrapped her hands around my neck as she stared into my hazel eyes with her empty, dark eyes. She asked me a question that haunted me for a long time thereafter: 'Are you ready to die tonight, Stephanie?' She asked it again and again while pressing harder. I felt my eyes lose vision and I started feeling numb and confused. I realized she was killing me. I was dying, and if I didn't act soon I would have experienced my very last breath by her hands that day.
I quickly panicked and mustered up some kind of supernatural strength to begin to fight back. She attempted to throw me over the balcony of the second story, but I hugged a pillar so tight while adrenaline flushed through my body inhibiting me from letting go. I hugged it until she gave up, and I released the pillar and fell to the balcony floor. In the midst of my fight to survive, I remember thinking, if I am going to die it won't be because I gave up. She grabbed my shirt and hair and pulled me into the room. She threw my freshly bruised body on the bed and said, 'You need to think about why you even deserve to live.' I was bleeding; I felt the room slightly spinning, my head hurt from having my hair pulled, and my lip was burning. I felt numb. I didn't cry, yet.
What seemed like several hours after being assaulted by my mom, I got up and walked into the bathroom. I locked the door. I placed my hands on the bathroom counter and stared at my hazel eyes in the mirror. I examined the red spot on my right eye. With my right hand, I touched it and felt my chin quiver as I felt the tears begin well up in my eyes. I felt the wet drips of burning saltwater slide down past my face to my throat, and there I noticed the red marks from being strangled. My mind began to search for answers about my existence on this planet. 'Why am I alive? Will I ever be loved without pain?' I also realized the only hug I had received that day was the one I gave to the pillar holding the balcony in place.
I now realize my parents were mentally ill and did not get the help they needed, but at the time I didn't understand all of that. I just wanted to be normal and loved. By the age of 15, my innocence was stolen many times over, leaving nothing but a broken shell with a flicker of a heartbeat. There was a moment when I wanted to turn what little light was left in my soul out. I contemplated suicide on the floor of that small bathroom. Deep within I heard the words, 'I'm not finished with you yet.' I walked out of the bathroom with a stirring of faith and hope tomorrow would be better. It had to be.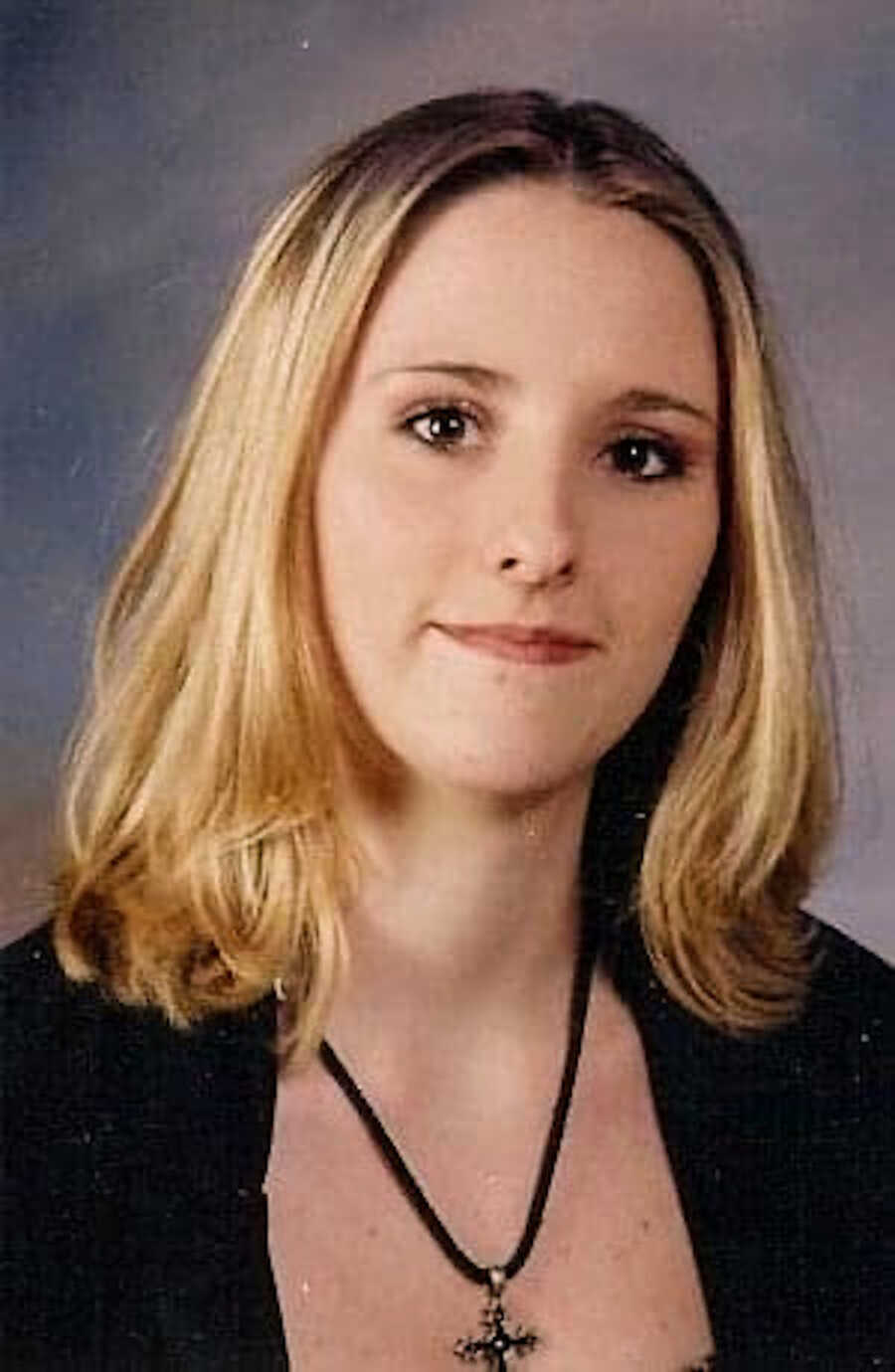 Running Away From Home
Not even 24 hours after my body was broken by her hands, I entered her musky cigarette smoke-filled room in the back of the two-bedroom, government-funded apartment just as the poison of methamphetamine entered my mother's body. The cloud of smoke filled the air as her lit cigarette sat in an ashtray near the old vanity with a round mirror. There was an old brown woodgrain alarm clock with an AM-FM radio playing muffled 90's country while blending frequent sounds of static, tucked in the corner on the side table next to the full-size mattresses that were resting on the floor. My mom was sitting on a broken brown chair with a needle in her arm.
As I observed the room, I could feel my cheeks turning red and my eyes were burning. I could feel the lump in my throat as I tried to process what I was witnessing. There was a hollowness within my chest. I felt completely abandoned at that very moment. I could see her physically, but my mother was just a shell. She no longer looked like a mother to me and, at that moment, I knew I would never see her the same again. My mother chose addiction over motherhood again but this would be the last time I would play the role of collateral damage to her addiction.
For a moment my thoughts were consumed by the promises she had made. She was going to quit using drugs, and start working, and we were going to try to eventually move into a better place. We had made it through homelessness, parental incarceration, foster care, food insecurity, and domestic violence by her partners, and there was so much hope before this dark day. I stood in that doorway and felt the unimaginable pain of disappointment. I couldn't help but feel I would never be a good enough reason for her to quit using. I felt the little girl inside of me die a cruel death that day and the genesis of a different life was finding its way to the surface.
I realized I had a choice. I could stay and continue to suffer, or I could run away into a destiny that was unmapped, one I knew would not be easy. I chose at that moment to run and be homeless while I still had a heartbeat. I walked out of that apartment with a small trash bag of items I wanted to keep with me and a few clothes. I walked to the closest payphone and called my friend to see if I could stay the night with her, knowing I would never be returning to my mother's care again. Although I had no idea which direction I would run, I knew running was my only option.
Being alone was hard, but you make it work if you don't have another option. I had nowhere else to go. My biological father was incarcerated for sexually assaulting his children. After my dad went to prison, my siblings and I were in foster care and, thankfully, my sister was adopted by a good family, but it was a closed adoption so we didn't know where she was at the time. It was just me and my brothers on and off throughout our lives. My brothers were both struggling in their own lives when I left. My oldest brother had already moved on with his life and my Irish twin, Shawn, was only 10 months older than me, and he was battling his own addiction and struggles. Although we were incredibly close when we were younger, he was never home anymore and had dropped out of school his sophomore year. I didn't blame him for his escape because our lives were so complicated.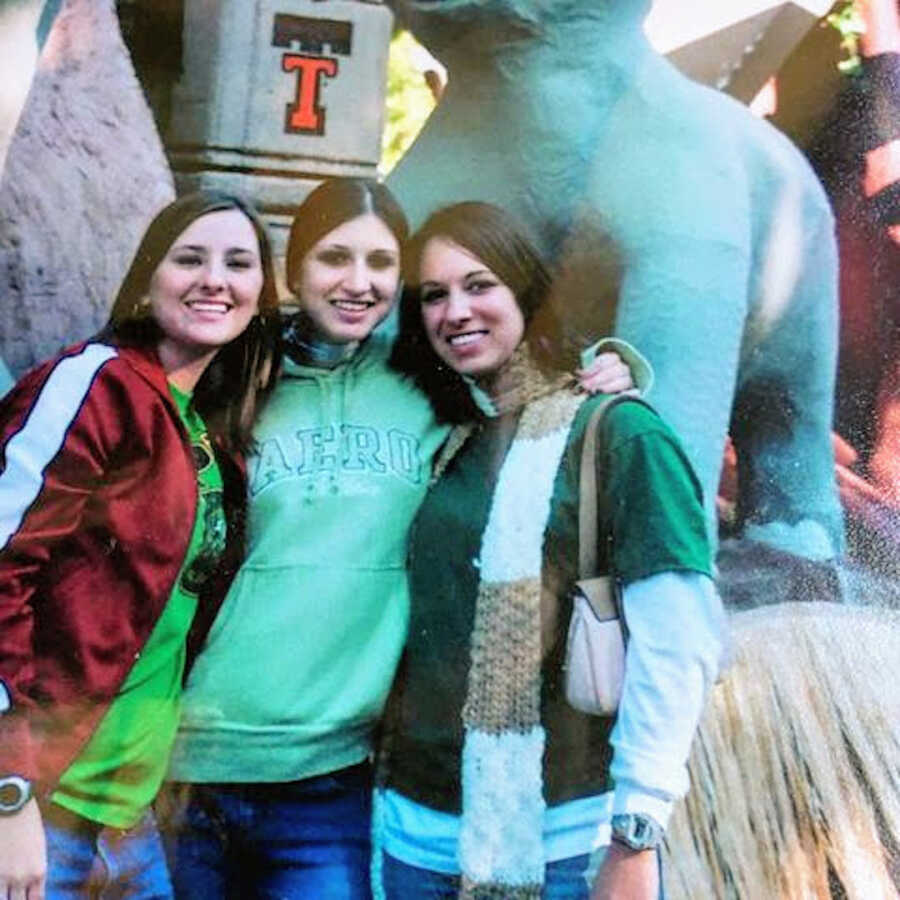 Emancipation
Making the choice to leave and file for emancipation was not easy. I walked into the courtroom with sweaty palms and my heart pounding. My thoughts were loud, as if to drown out any noises around me. I felt fear. I looked around expecting to see my birth mom. I wanted to see her. I recall wishing she had cleaned up and was ready to be my mother. I imagined that moment as different than it was. I kept turning my head around to look at the door in hopes she would walk through with her life put together, but the seat prepared for her was empty the entire time. I stood before the judge only a few weeks after my 16th birthday. I remember the lawyer putting his arm around me and saying, 'The fact she is not here is in your favor sweetie.' 'Favor?' I lamented to myself. 'What favor?'
The judge asked me if I was capable of living on my own, and if I would be able to care for and provide for myself. 'Yes sir,' I timidly responded. I told the judge I started working at the age of 13 as a cart girl at the local Winn Dixie. I had also been hired at 14 to work during the summer at the local Chamber of Commerce by an amazing mentor name Greg, and they had decided to let me work there throughout the school year as well. I am forever grateful for Greg for giving me a chance. I also got a job working for K-Mart and IHOP. I told the judge I had a two-bedroom trailer in a trailer park lined up to live in, and I had a little car as well. I had also just received my driver's license.
He applauded me for being responsible at such a young age and then said, 'You are very young and I need to take this moment to tell you a few things. If you get into trouble or quit school, I will make you a ward of the state of Texas and revoke your emancipation, is that clear?' I shook my head affirmatively and and whispered the word 'yes' with a lump in my throat.
The disappointment was unbearable. I remembered sitting in the car holding the paper that proclaimed my freedom, but feeling the pain of one of the loneliest moments of my life. I cried and listened to the new lies that were rooted that day. Was I really 'not worth fighting for?' All I could feel was this sobering reality of being alone, without a family. I was weak and vulnerable in many ways, but the grit to press on was always the undertone of my life.
Finding A Family
While working after school at the Chamber of Commerce, I met a girl named Andi. She had such a beautiful support group of friends, church, and family, and I certainly looked up to her like she was more of a big sister. She taught me about friendship and unbeknownst to us, we would experience life together for a brief time before she moved away to college. She invited me to her church and there I met her mom, dad, and little sister Alyssa. They found out I had been living on my own since I was 15 and asked me over for dinner.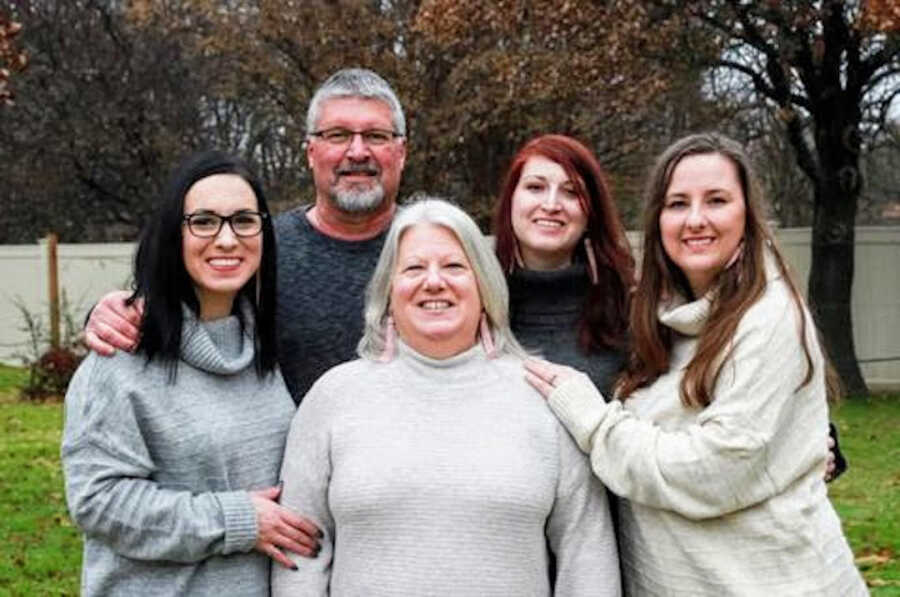 I remember visiting their home and being amazed by their generosity and their love and support. I also remember the feeling of wanting them to like me. Andi's parents helped me get a car after mine broke down, and they also invited me to live with them. They told me they wanted me to experience a senior year like other kids my age. They also thought I should focus more on school and just work one job instead of three. They encouraged me to go to college which I thought would never happen for me because I was doing good just surviving (plus I was in the bottom of my class ranking). I didn't even know what a GPA was at the time. I just knew I didn't want to quit school.
Adult Adoption
My mission in life is to create a legacy. I had no idea adoption would be part of that legacy. The year I gave birth to my first daughter, I attended Thanksgiving with Bill, Gina, Andi, and Alyssa, and I realized for the first time I felt like I was home and this was my real family. At the dinner table, I asked Gina if I could call her mom and asked Bill if I could call him dad. Mom started crying and said, 'OF COURSE YOU CAN, we would love nothing more than to be your parents!' Recently, we have decided to make it official. Mom and Dad filed to adopt me, and I proudly signed my name on the line next to theirs.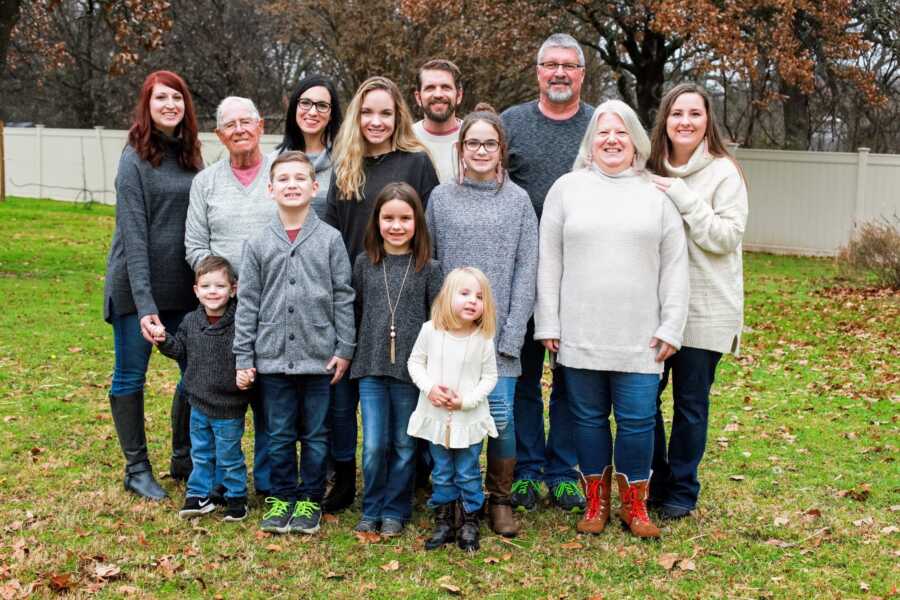 This family has walked with me through some of my darkest days. They held me as I walked through the grief of losing both of my brothers. Mom played with my hair and let me confess all of my sins and darkest secrets. Dad provided some tough love when he grounded me after being late getting home my senior year and, although I felt like a tough adult teenager, I also love him for loving me enough to place safe boundaries in my life. I will never forget the fire-fighting stories he would tell us as life lessons. These two people, a firefighter and a school secretary, taught me unconditional love in a very short time, and the love they planted while I was in High School has grown. They encouraged me to apply for a scholarship I received in HS by Kelly Clarkson called the Dare to Dream scholarship.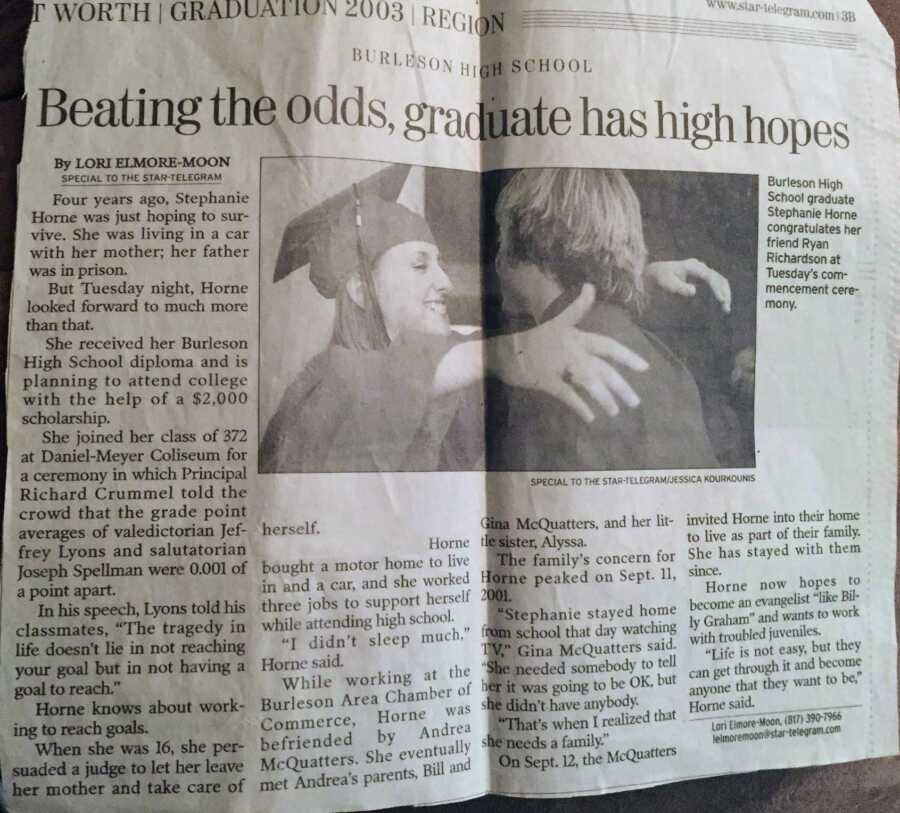 They also encouraged me to go to college. I attended Hardin Simmons University in Abilene, Texas, and am proud to say I now hold two degrees, one of which is a Master's Degree in Counseling. My entire existence is to help people work through trauma and grief. Just this year, I began a non-profit called Simply Encourage where I will continue offering encouragement and resources to parents, especially those parents who may find themselves struggling through the difficulties of life.
Life Today
Due to the unconditional love of my family, amazing teachers, my church, and my community, I have learned the power of chosen love. After having my daughter, I grieved the bond I had lost as a child due to poverty, addictions, incarceration, mental illness, and the poor choices of my own caregivers, and turned my focus towards healing by showing gratitude and paying it forward. I have written a children's book called Always Forever in hopes all children can hear a simple message of unconditional love from any caregiver. This book has a heart search, night time routine, lullaby, and a place for caregivers and parents to write a personalized message of love to these children.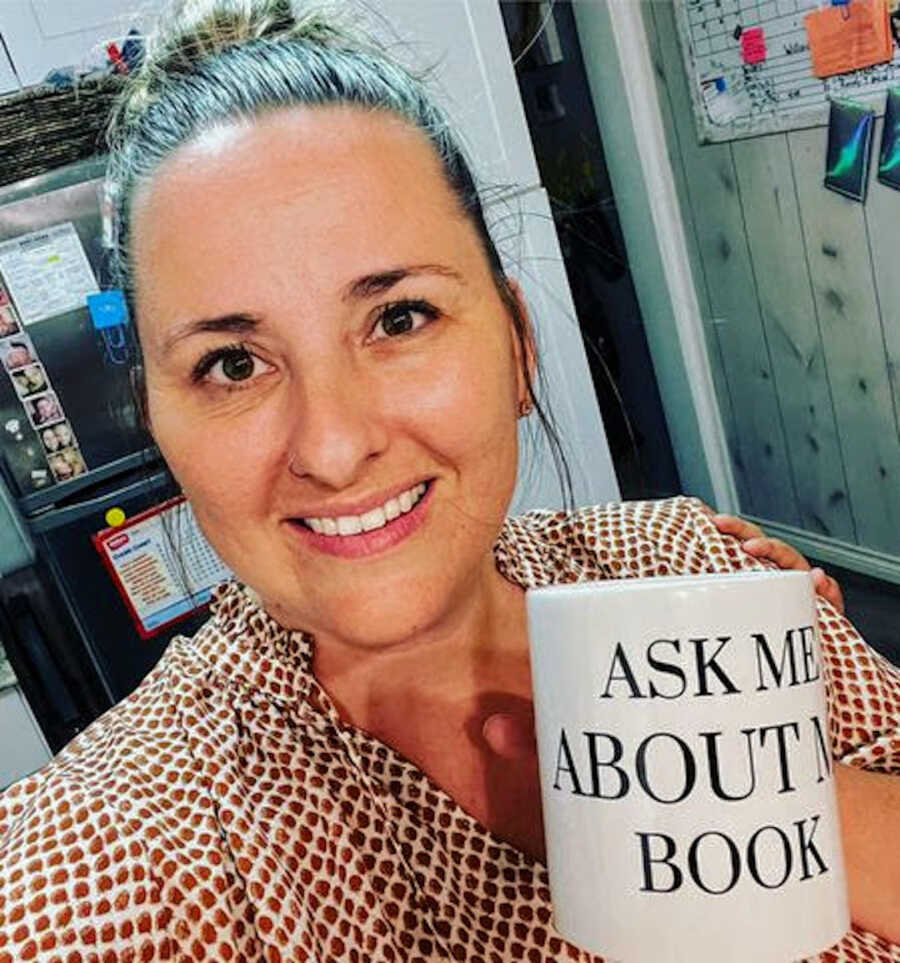 My goal in life is to share love and to be a voice for the voiceless, and one way I do this is by sharing my personal story of resilience in hopes of communicating healing is possible. I am a wife and mom to a wonderful family. Being a wife and mom has been so challenging and an equally beautiful adventure for me. I have gained a deeper understanding of the importance of therapy to overcome childhood trauma and make progress on healing through healthy coping, so the individual legacy I pass on is one of love, joy, peace, patience, kindness, goodness, faithfulness, gentleness, and self-control. I am also happy to say at 37 I am now a proud DAUGHTER who has forgiven the past and has made room for a brighter future. I am currently writing a memoir called 'The Sweet Side of Bitter' that will be released at the end of this year, so please follow my journey on my blog or subscribe to my newsletter for updates."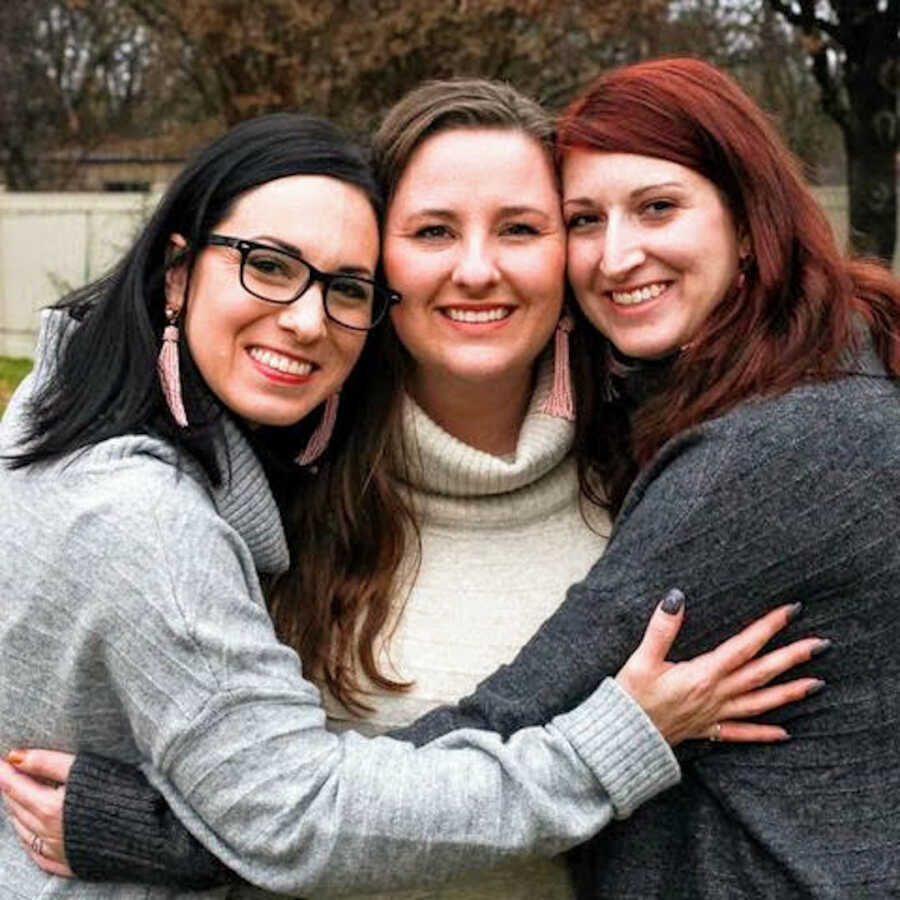 This story was submitted to Love What Matters by Stephanie Ellison from Abilene, Texas. You can follow her journey on Instagram and Facebook. You can also buy her book. Be sure to subscribe to our free email newsletter for our best stories.
Read more stories like this:
'You never age out of the need for parents, family, and belonging.': Adult adoptee says 'there's ALWAYS hope for healing'
'I felt like I was holding a familiar hand. I'd been waiting for this moment my entire life.': Adoptee shares meeting biological dad, processing adoption trauma
'Sell your body, since you dress like a prostitute.' I found my belongings on the driveway. At 17 I was FINALLY seen as a blessing.': Adult adoptee shares foster journey, 'I was ALWAYS their daughter'
'I promise to always be your dad.': Husband to single mom adopts adult son
Help us show compassion is contagious. SHARE this beautiful story on Facebook with friends and family.