Disclaimer: This story contains details of child abuse that may be upsetting to some.
"A padlock. That was a part of my childhood. It is a core memory for me.
Other children had dolls, dump trucks, and wooden rocking horses in their childhood. And well for me, I had a padlock on my door.
Not to keep anyone out. But to keep me in.
Away from the bathroom. Away from the kitchen. I was put away. Locked away, actually.
I was locked away in my bedroom. Where urine soaked the corner bedroom floor. Where endless hours passed and no matter how much I cried to be let out, no one was coming.
I was raised by people who should have never reproduced. For the years I was in their care, I have endless memories of how I almost didn't make it to the next day.
There was one day that is the reason I am here today telling you this story. Because nothing stays hidden away forever and a day.
There was a day when I had a family member picking me up to go see the movie Snow Dogs at our local theater.
I remember being so incredibly excited about not only the movie but eating popcorn and having some treats.
That day I remember getting up, putting my clothes on, and waiting to go. The wait would be a while since the movies weren't till the afternoon.
Something you need to know is my biological mother had an incredibly bad temper which I would see more than ever before on this day.
You see, I needed to eat lunch before to be able to go to the movies that day, which honestly was fine because most days I was starving and could eat anything.
My mother had made fish sticks and crinkle french fries which were always served with fruit punch in a Disney glass cup.
I remember watching cartoons on the television while I waited for my lunch to be ready.
As soon as my lunch was ready I hurried up and ate as fast as I could.
The only problem was there was too much food on my plate and I honestly could not eat one more bite. I had an extremely full stomach.
I remember telling my mother this and as soon as I told her, I regretted saying anything. I remember wishing I should have just stuffed the food in my jeans pockets.
She neither accepted nor cared that my stomach was full.
When I refused to eat the rest of what was left on my plate, I remember her grabbing me by the arm so incredibly hard. I felt like my arm might get torn right off.
Within seconds she was on top of me with her full body weight. My biological mother was a large lady easily over 240 pounds.
My face was pressed into our carpet and I could feel the carpet embedded into my face. It felt like there was less air in the room.
Tears started to stream down my face as I gasped for air and with every gasp of air I took, a fish stick and french fries got rammed into my mouth.
I was choking; I could not breathe.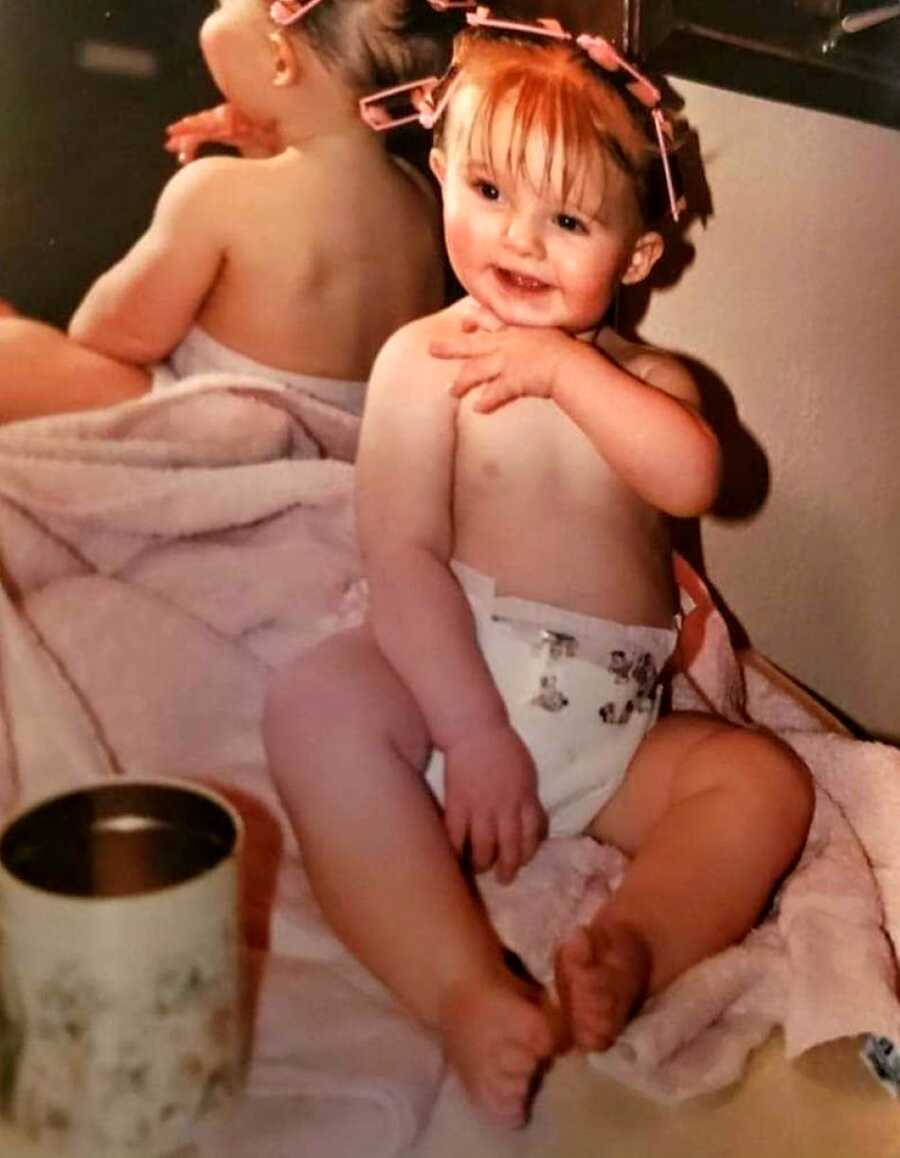 The entire time my mother stayed in a full calm rage but also lost complete control of how much abuse she was putting me through at that moment.
When I tell this life event to others I always say I almost died that day.
I almost left this world and would be just another grave with a horrendous story of what happened when no one was looking.
I thought I was a goner and my story was coming to an end. I felt like air would never hit my lungs again. But I have someone to thank for the life I currently have because, without her, I would not be here to tell this story.
A single knock came at the front door. The lady was my aunt and she became so much more than that to me. She became my sister and my lifeline.
She had come to pick me up for the movies and was a little earlier than expected.
My aunt walked into the house and immediately knew I was in trouble. She knew she walked into something awful.
I can never repay her, but will spend the rest of my life saying, 'Thank you for saving me then, so I can have the life I do now.'
As soon as my mother got off of me I ran to the basement winded but desperate to get to safety.
I locked the basement door and held onto the doorknob for dear life.
My mother was a master manipulator. She attempted to pretend like everything was okay, but my aunt knew the truth.
My aunt saved my life. Or let's say, my aunt gave me a life away from the people who abused me.
That day my aunt took me away from the house that had caused me so much harm and from that moment on, everything changed.
No padlock on my bedroom door.
No more verbal, physical, or mental abuse.
No more starving one day and being force-fed another.
My life was about to be normal, which was incredibly exciting and refreshing for me.
Someone once told me, 'Just take all those memories you have of your childhood and lock them away so you can finally heal.'
Truth is, I spent most of my life keeping everything locked away so others wouldn't judge, critique, or spread more hate.
The biggest padlock was placed on most of my core memories and I truly thought I was protecting myself by keeping them locked up.
A padlock kept me trapped. Trapped away from help and the outside world for so long.
A padlock is no longer on any of the chapters of my life and I simply can't wait to share all of those locked away chapters .
The healing begins when the story is told."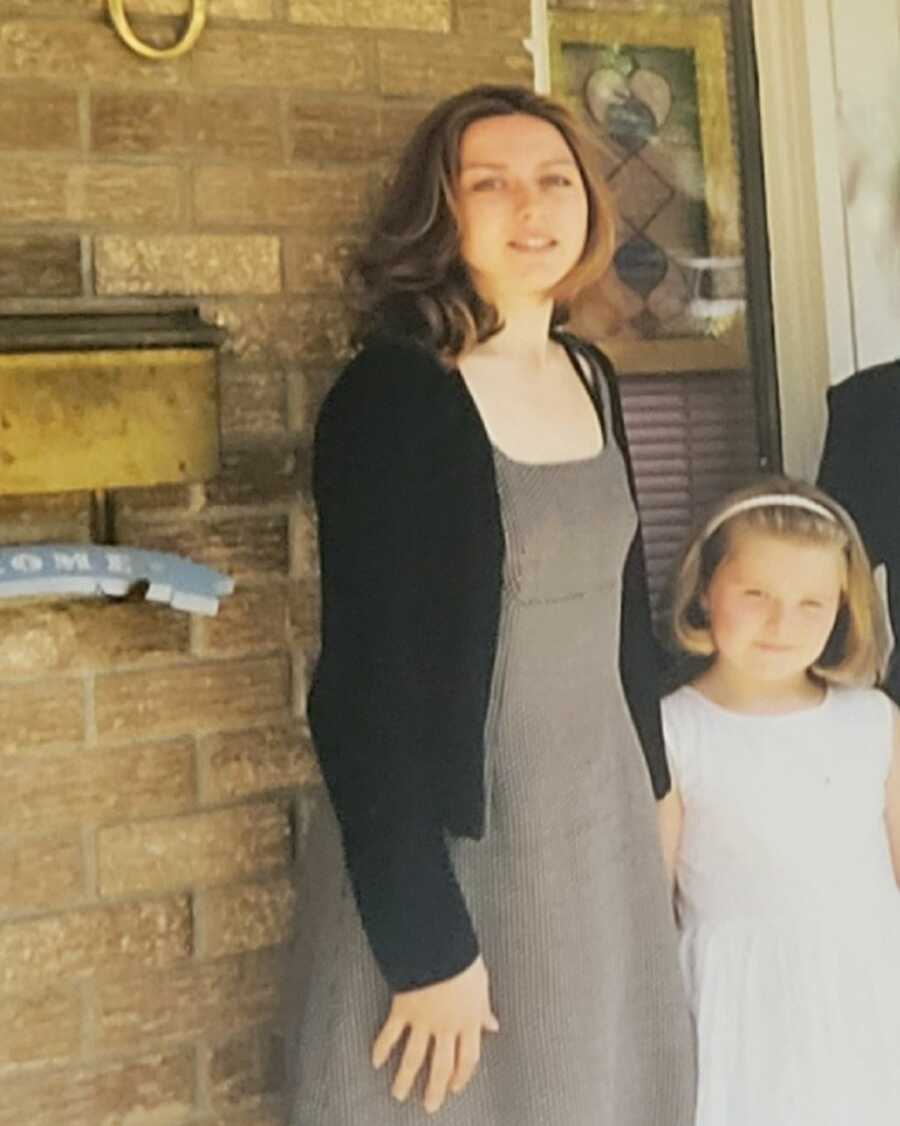 This story was submitted to Love What Matters by Katie Emde of Journey for Avery. Join the Love What Matters family and subscribe to our newsletter.
Read more from Katie here:
Mom Shares Reminder To Teach Body Positivity During Back-To-School Shopping After 8-Year-Old Breaks Down For Being 'Fat'
Stranger Pays For Struggling Mom Who Can't Afford Back To School Supplies
Do you know someone who could benefit from reading this? SHARE this story on Facebook with family and friends.