Disclaimer: This story contains details of abuse and suicidal ideation that may be upsetting to some.
Child Abuse
"I didn't know if I was going to make it out alive.
When you're a young child, you imagine life is supposed to be fun, playful, and carefree. You trust in those who are raising you, providing for you, and nurturing you. But what happens when you're overcome with emotions of fear, terror, shame, and guilt instead?
In one of my earliest memories growing up in Connecticut, I recall wiping the blood off my mom's arm as she faded away into her heroin high, feeling powerless yet again as I attempted to bring her back to consciousness.
My life from that point on became a theme of agony, which led to my downward spiral. By the age of 14, I had been molested, beaten, and emotionally wounded. I was primed for pain and only that.
At this point in my life, I was bottling everything up and pushing it back down into a box within myself, a box that would unknowingly eventually explode. If you were raised how I was, you would know that any sign of emotion or fear equaled weakness.
Being raised by two drug-addicted, gang member parents made weakness unacceptable.
You show up tough. Hard. Decisive and RIGHT. No room for error, mistakes, or feelings. 'Stand up and show up,' was our family motto.
Not only was I beginning to lose myself, but I was beginning to hate myself. I went years with this weight on my shoulders that only got heavier with time. At 18 my dad took his last breath due to his body finally shutting down from years of heavy drugs and abuse to his system.
I watched him decline on the hospital bed, full of shame, guilt, and regret. He finally lost the battle.
The war he placed on himself was over. The pain was gone, for him.
For me, I was a fatherless 18 years old, full of anger, rage, and sadness. I was tired of being strong. I needed to make a change for myself. I needed life to be different.
Losing My Brother
A short month later, I sold my car, booked a one-way ticket to California, and left with a suitcase and a dream. Life for me changed quickly while living there.
Within a few months, I found myself married and pregnant. This was the life I dreamed of and prayed for. For someone to be my knight in shining armor.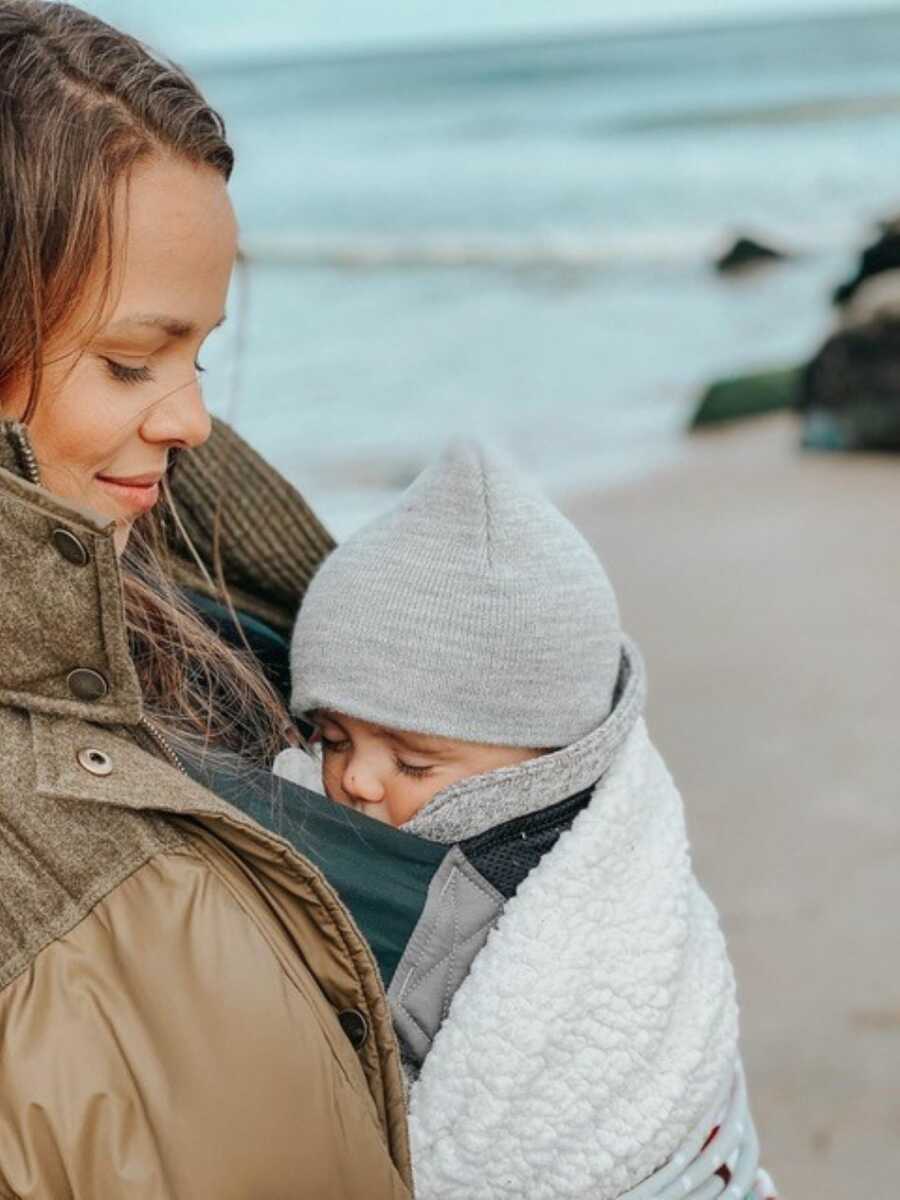 Fast forward a year later, as a family, we moved to Virginia to start a new career and life together. Things were starting to progress, life was looking up, and I was settling into the role of a mother.
Out of nowhere, it was as if someone pulled the rug from below my feet. I received a call from my uncle: 'Beba, Jay. He's dead.'
My little brother. Dead at 19 years old. Murdered by a gang.
How did I not see this coming? I was so focused on the little family I was building that I neglected to see the signs that my brother was going down the wrong path.
As his older sister, I was supposed to protect him, but I didn't. I was heartbroken, but I did what I was raised to do. Kept going, suppressed more emotions, and pretended I was okay.
The unresolved feelings of shame, unworthiness, not being enough, and being unlovable sunk me into a deep depression that I couldn't pull myself out of. Less than two years later, I found myself a single mom to two girls under the age of three.
I did everything external in an attempt to heal my internal problems. I thought, 'Well, maybe it's my marriage, that's the problem. Or maybe it's where I live. Maybe it's everyone else instead of me.'
Finally, I stopped and realized that if I didn't choose to take control of my life, I might take my life instead. Thoughts of suicide filled my mind and I began spiraling out of control.
I remember it as if it were yesterday. I was sitting on the floor of my apartment alone, sobbing uncontrollably.
Asking for a sign. Asking for help. Begging for a miracle.
'If you can't find the light, be it,' I heard.
I didn't understand what that meant. Be the light? With bloodshot eyes, I went to Google and searched 'how to be happy.'
Quickly, pages upon pages flooded the screen with articles on psychology, depression, advice, books, and one video of Tony Robbins. I watched as he spoke about pain, psychological trauma, and choices. I became obsessed with the mind and the power it holds to reframe, shift, and change.
I was hungry for change. I was starving to feel again, craving to feel whole.
I began my journey and read 16 books in three months. Waking up to audiobooks and going to sleep with meditations to rewire my mind for success. I was insatiable for the truth of what life could be.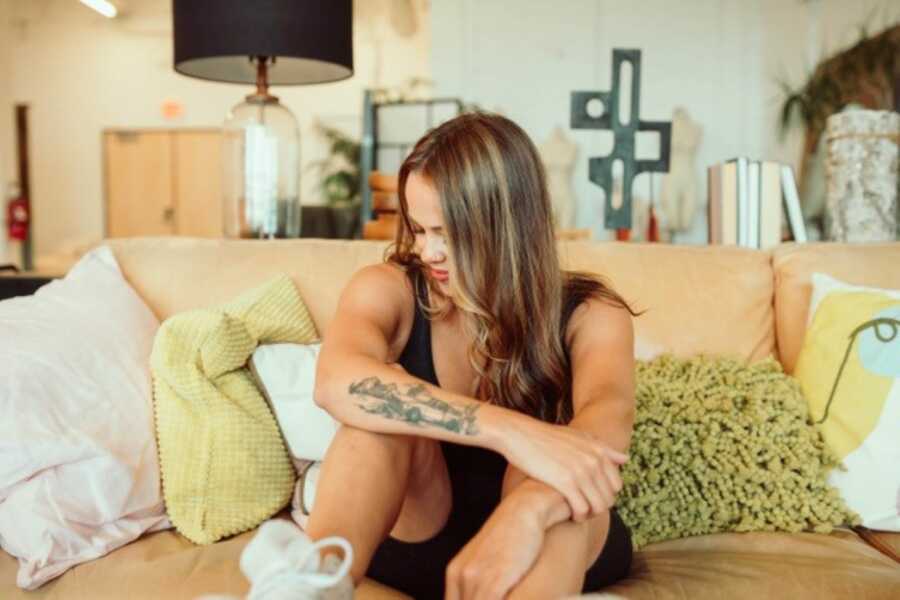 Choosing Happiness
In three months, I started to tangibly change my life. I went from being a single mom with $48 to my name to a woman able to provide for her children by working from home and building an empire. I went from watching Tony Robbins to crewing FOR him and the audience.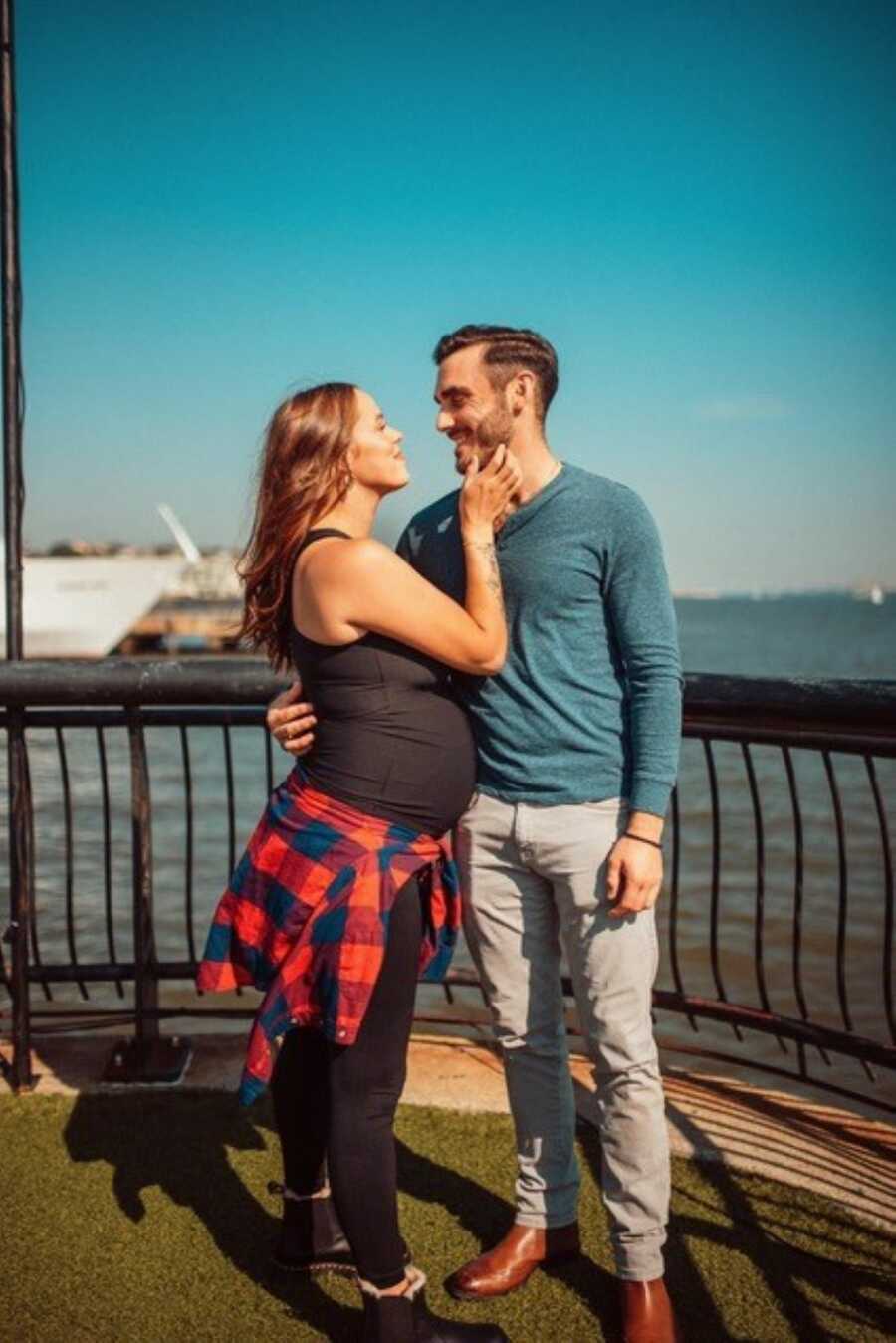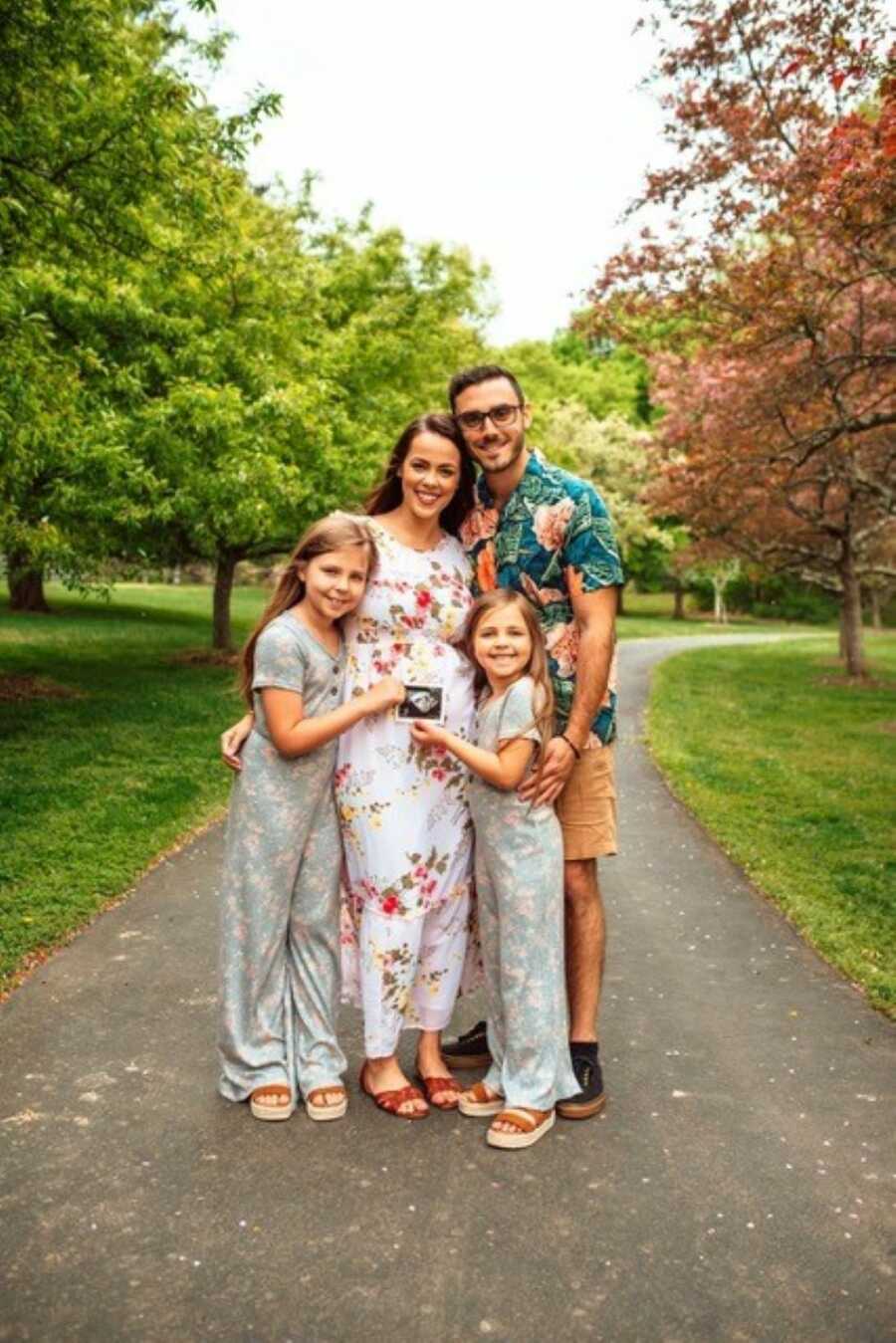 Fast forward seven years and today I am a mother of three and in a partnership with the man of my dreams. We own a beautiful home, and I run a successful business as a Transformational Strategist.
I help people not only release themselves of the limitations from their past, but I help them CREATE the life they want. I educate my clients on their internal master systems so they can create lasting change by uncovering their values, beliefs, references, rules, and programming that causes them to sit in discomfort.
I've learned to use my story as my purpose, to help as many people as possible take radical responsibility for their own lives so that they too can live life to the fullest.
If you have made it this far, I invite you on the journey of self-exploration. I want to remind you that your story matters, YOU matter, and we can always choose to start again."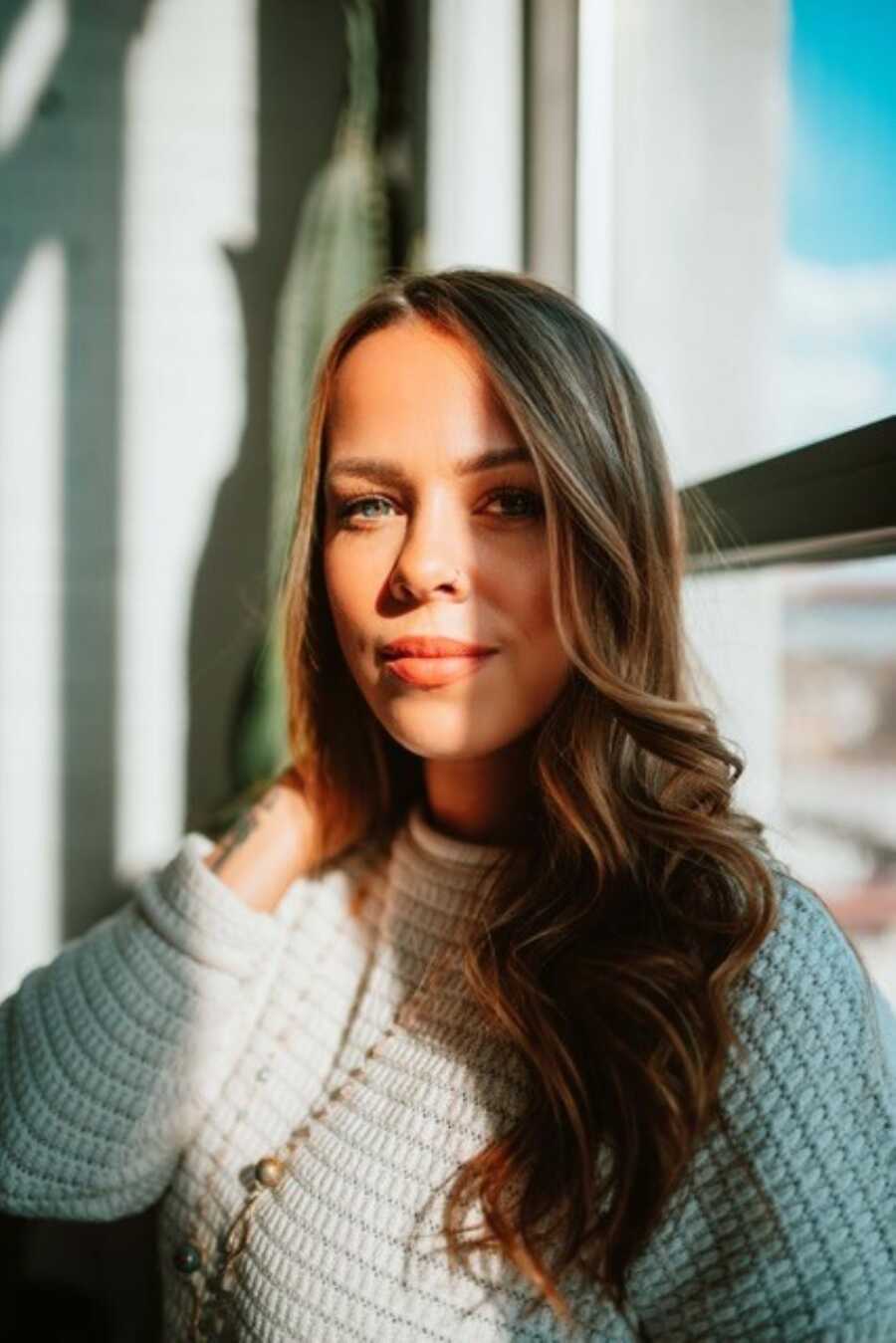 This article was submitted to Love What Matters by Jaymie Gerena of New Jersey. You can follow her on Instagram. Join the Love What Matters family and subscribe to our newsletter.
Read more stories here:
'If I put him up for adoption, will he have a better chance at life than the one I can give?': Mom thanks nurse who talked her 'off the ledge' into raising son
'Every day I send my daughter to school with a heart drawn on her hand.': Mom shares heart-wrenching way she prepares for school shootings
Do you know someone who could benefit from reading this? SHARE this story on Facebook with family and friends.