"In north-central Spokane, a teenager grabs a granola bar from a little free food pantry on Montgomery Avenue, fuel for their morning walk to high school. A few hours later, a single mom stops by and grabs a box of noodles and tomato sauce for a homecooked spaghetti dinner. On Montgomery Avenue, you won't find any judgment or income qualifications, only love and compassion.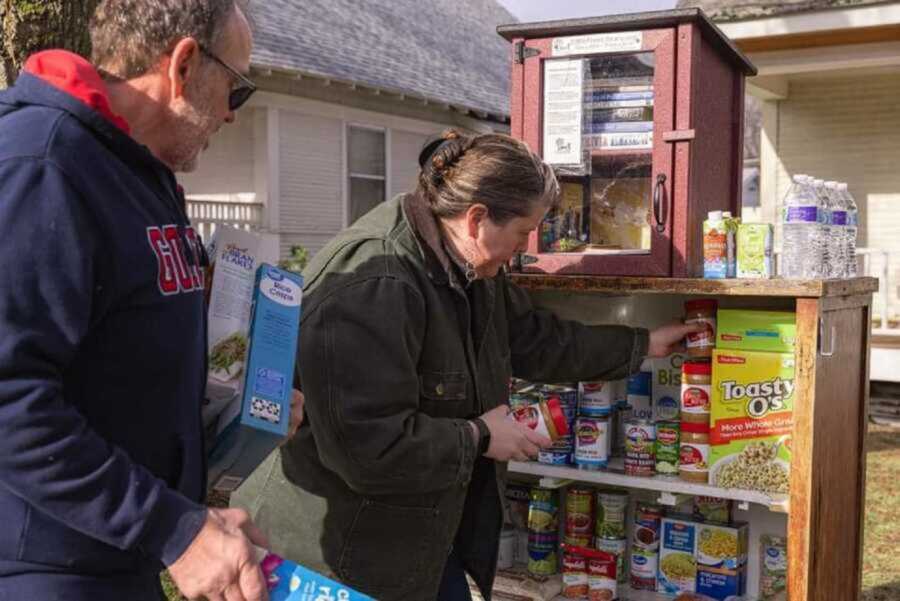 'It's neighbors helping neighbors. We're all in this life together,' said Mary Charbonneau.
When the pandemic first started, Mary Charbonneau and her husband, Paul, who are avid readers, set up a free little library in their front yard. While neighbors embraced the idea, it became clear they needed more than books.
'Someone left a cardboard box with non-perishables next to the free library. I thought, 'That's interesting,' and so I got a marker and wrote 'Take What You Need," said Mary.
Neighbors started leaving more food, and more and more people stopped by for a box of mac n' cheese, fresh produce, bread, peanut butter, anything to help get them to the next paycheck. So, Mary and Paul upcycled an old cabinet and created the Little Free Library and Blessing Box.
'When we're refilling the box, people will come up and tell us their stories. It's very eye and heart-opening and humbling. There are so many scenarios that create the need for the blessing box. Most of us are one major life event away from having a great need,' said Mary.
Unlike traditional food banks, the free little blessing box is open 24/7, 365 days a year. The accessibility and convenience of the food pantry make it easy for anyone from kids to senior citizens to stop by and pick out what they need. No questions asked.
The blessing box is one of 50 little food pantries across Spokane. Mary is honored to be part of this growing movement.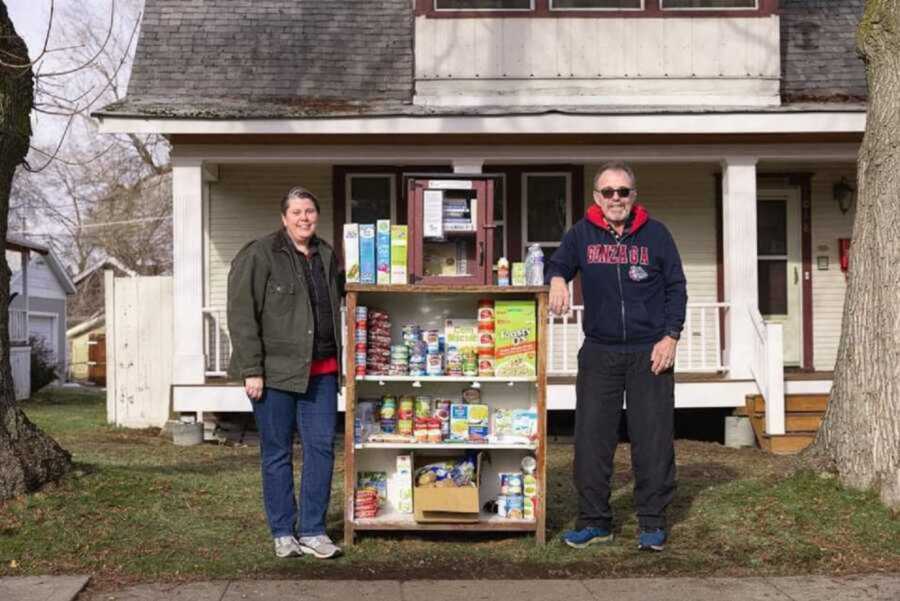 'I love it because we meet so many incredible people. We put the box out there, but it's not ours. We're stewards of the box. It's a community effort,' said Mary.
In the past 18 months, Mary estimates they've given away more than 15,000 items and helped around 2,000 people. And the demand is growing. The end of the month is always the busiest as people look for ways to stretch their dollars until payday. This weekend, Mary expects around 100 people a day will stop by the blessing box.
'It's hard. There are a lot of people hurting. But, there is such a level of gratitude and appreciation. People always take just what they need. Because they understand and always leave something for someone else,' said Mary.
The box is often refilled several times a day by neighbors, community groups, and people who've needed the box in the past. She never worries if there will be enough food for the next time a single mom needs to feed her family or a teenager doesn't have breakfast at home. Somehow, someway there's always enough.
'A lot of love and kindness, and we see it make such a difference. The people who need something say they feel that love and kindness,' said Mary."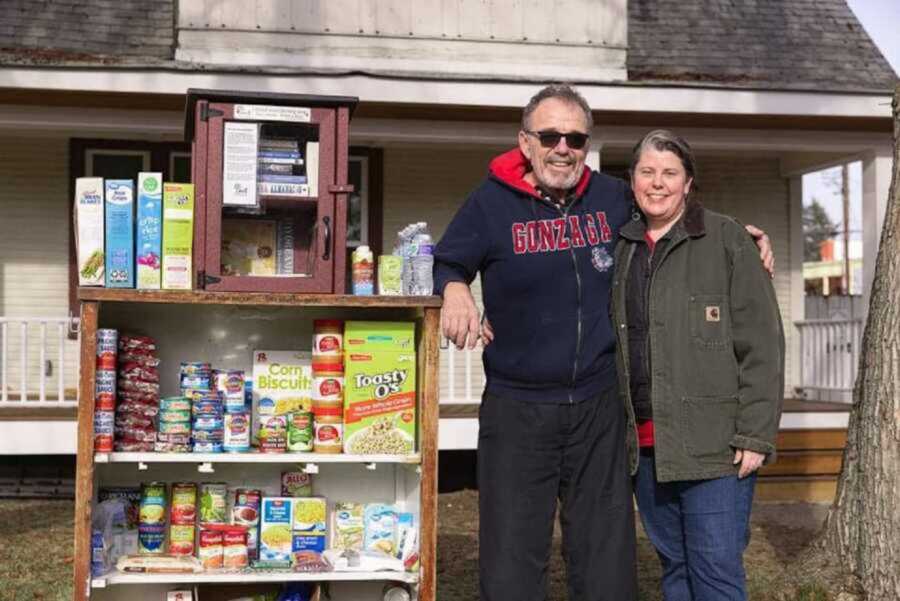 ©2021 Avista Corporation. All Rights Reserved
This story was submitted to Love What Matters  by Avista Utilities. You can follow them on Facebook and Instagram. You can follow the Little Free Library & Blessing Box on Facebook. Be sure to  subscribe to our free email newsletter for our best stories.
Read more stories like this:
'We need to DO something!' SO many people were going to be in trouble.': Woman creates food pantry to help community
Teen Donates Thousands Of Books To Pediatric Cancer Patients To Help Brighten Their Day
SHARE this story on Facebook to remind others compassion is contagious.