Emily Bhatnagar, a Maryland teen on a mission, is blessing kids fighting pediatric cancer with donated books, bookmarks, and personalized letters to brighten their day. The kindness she so lovingly performs becomes all the more heartwarming when you hear what initially inspired it.
In 2019, Emily's father was unexpectedly diagnosed with stage 4 thyroid cancer. This was especially hard for the young woman who truly considers her dad to be her best friend.
"Growing up, I was very shy and it was hard for me to make friends. I used to pray every night whispering, 'Please, please, please send me a very best friend!' I would cross my fingers until they turned white because I thought the tighter I crossed them, the more likely it would be for my wish to come true," Emily tells Love What Matters. "It's funny because I didn't realize my wish for all these years had already been granted the day I was born—it was my sweet, funny, kind, immigrant papa with his big endearing nose and soft doe eyes all along."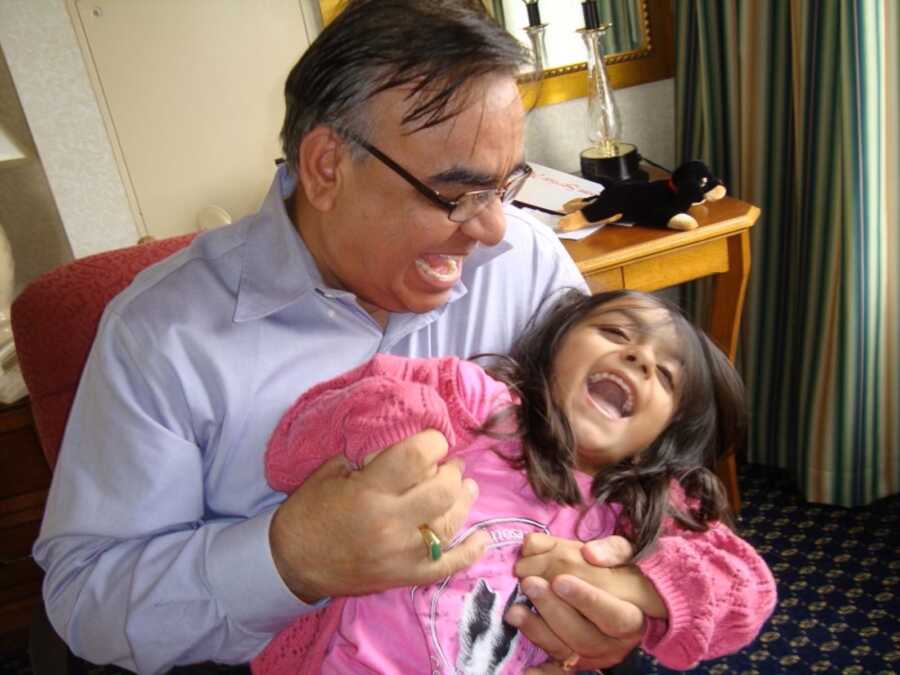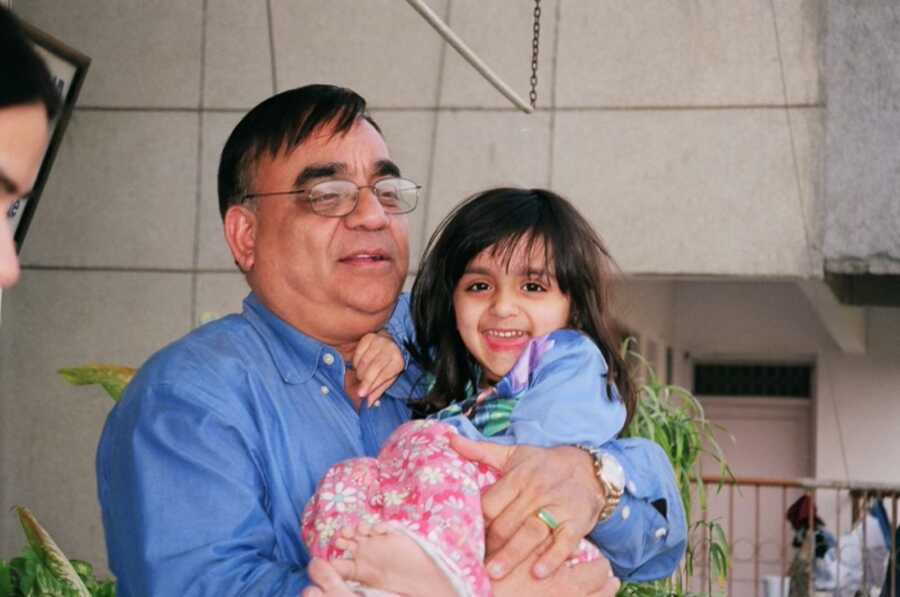 When her father was diagnosed with cancer, he had to do iodine radiation treatment for several months. Emily took on extra responsibilities in their family's small Indian bread shop, including managing the finances for the business as she prepared to be listed as her father's beneficiary. Capable beyond her years, she balanced work, school, and her father's medical needs, using her 10-minute breaks between virtual classes to tube feed her father.
Thankfully, he is now cancer free! Emily still helps take him to appointments, and admits he has bad days, but says thinking about the cancer being gone, always makes her smile.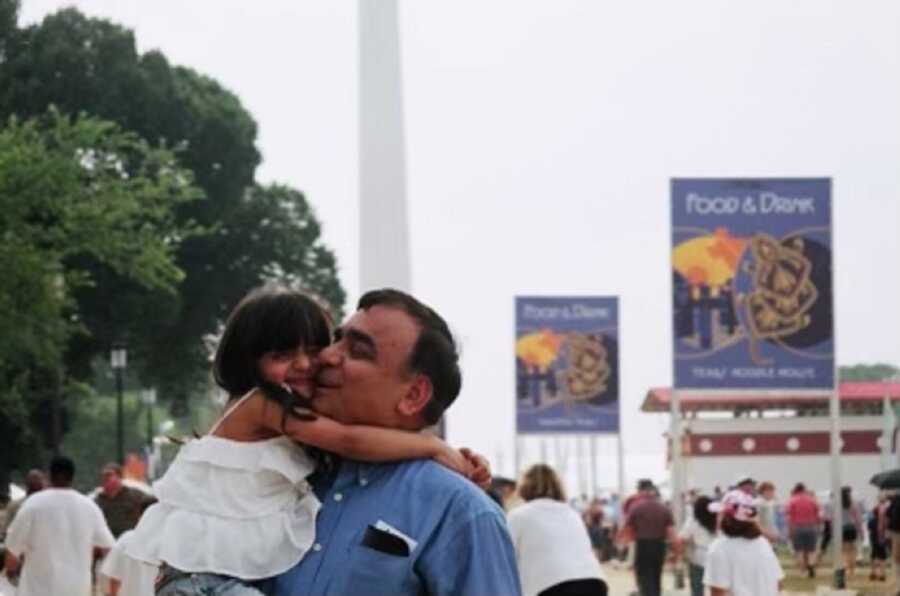 Speaking of her initial idea to do a book drive, Emily says, "I think it came from a place of overwhelming gratitude for my father's survival, met with overwhelming sadness there were children—the sweetest, most intelligent, and courageous children deserving of everything happy in this world—who were still fighting. It isn't fair and I just had to do something."
Bhatnagar reveals everyone in her life has told her, "You can't save everyone," at least once. But that hasn't stopped her from doing all she can to make a difference—organizing book drives and fundraisers, writing personal notes, creating handmade bookmarks, and delivering these beautiful new books to pediatric cancer patients.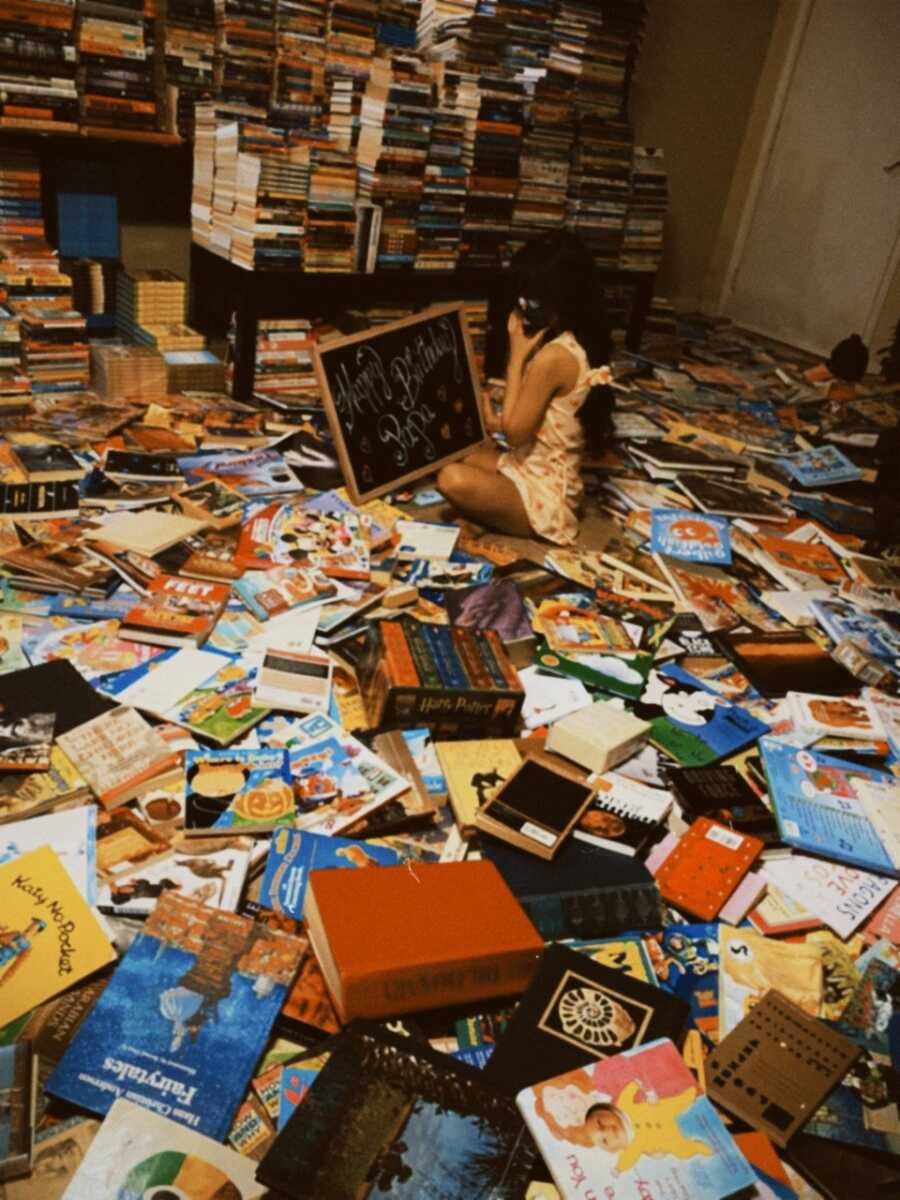 "I hope it makes a child smile, even if it's just for a few seconds when they rip open the sparkly wrapping paper or skim through the pictures of a brand new book. I hope it makes their day a tiny bit better," she says.
The thoughtful teen dedicates nearly all of her free time to acquiring more and more books. Her purpose and passion come from a profound sensitivity for others.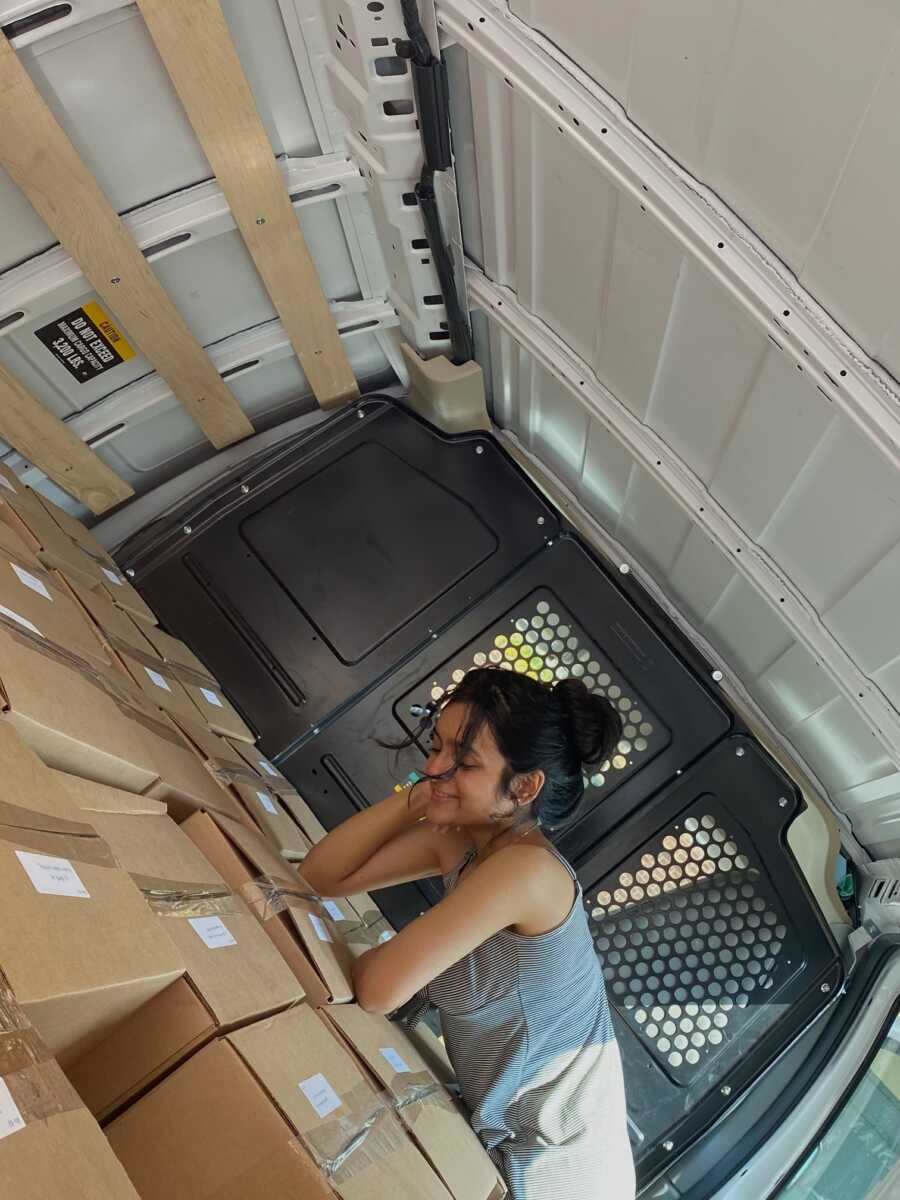 "I have always felt so deeply. Even for the silliest things, like making sure I didn't step on ants so I wouldn't hurt them and sleeping with all my stuffed animals so none of them felt left out and watering my flowers gently as if they had feelings if I accidentally poked them," Emily shares. "It's like I absorb what everyone is feeling around me. When it's happiness, it's so happy, but when it's sadness, it's like I can physically feel their pain until I can't breathe."
As you can imagine, her father's painful experience with cancer deeply affected Emily, and she believes it made this sensitive part of her even more delicate. "I cry more easily and I remind myself constantly that it's okay that I do," Bhatnagar says.
As an example, she tells of watching an innocent TikTok video of a teenage girl staying in a hotel with her family and complaining about her dad's loud snoring. Everyone in the comments was laughing and joking about their dads' snores, but she admits she instantly started sobbing. "My dad lost his voice to thyroid cancer. Her dad's snores sound exactly like my dad's before the tumor (the type of loud, monstrous, hysterical snore you can hear from two rooms away!). It used to drive me crazy as a little girl, but it's the little things like that I miss."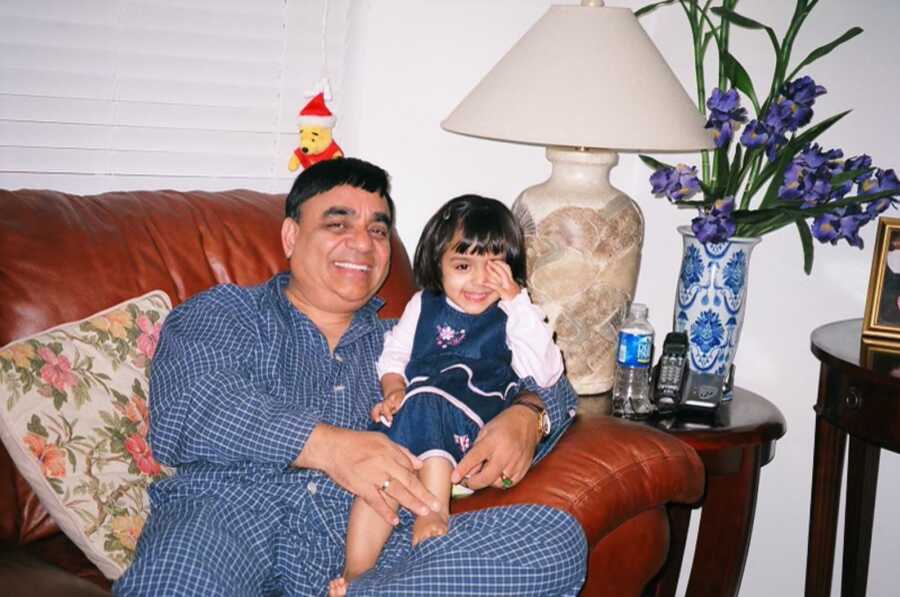 However, the resilient, inspiring young woman has found a way to cope with the grief and trauma their family has faced by spreading love and positivity to all she can. Her big heart and simple acts of kindness are surely a blessing to all those she has touched through her efforts.
This story was written exclusively for  Love What Matters. You can follow Emily on Instagram and donate to her cause here. Be sure to subscribe to our free email newsletter for our best stories.
Read about other acts of kindness here:
Incredible Act Of Kindness Inspires Family's Nonprofit Helping To Cover Others' Adoption Fees
Couple's Free Food Pantry Helps Thousands In Their Community During COVID
SHARE this story on Facebook to remind others compassion is contagious.