"Jake was 5 years old, starting kindergarten in Tampa, Florida. I had many of the same fears and uncertainties mothers have as their children embark on a new phase of their lives. Will he make friends? Will he feel loved, welcomed, and find a sense of belonging? Will this feel like his home away from home?
Jake's brother, Cole, was entering 2nd grade that year in the same school. That will make him feel less alone, right? It did. And several of the upper classman, 6th, 7th, and 8th graders, that is, made him feel like he belonged as well. Nick Perri and Bradley Hession were named his '8th grade angels.' They were exactly that to Jake. Making him feel like not only like he belonged at school, but that he was wanted there. One of their friends, a 6th grader named Ryan Baker, jumped in and did the same for Jake. Looking back, my boy Jake says, 'Ryan was always so nice to me, and he did not have to be. He made me feel like I was one of them. Like I belong.'
Several months later, Ryan was diagnosed with Ewing's Sarcoma, a life-threatening bone cancer. He very quickly entered the fight for his life. Jake continued looking for Ryan at school and after school functions. He said to me, 'Mom, Ryan was not at school again today' and 'Mom, why is Ryan not coming to afterschool activities?' I explained to Jake that Ryan was fighting cancer, and was sometimes in the hospital for treatment or at home because he was too ill to be far from home.
Jake was in 2nd grade when Ryan gained his angel wings. Jake was brave and asked, 'Mom, can I go to his wake? I want to say goodbye to Ryan and say thank you to him for his kindness.' And so he did.
Jake is a typical boy. Throughout 3rd, 4th, and 5th grade, Jake would mention Ryan regularly. 'Mom, Ryan spent so much time in the hospital and at home that he did not get to be a kid. He did not even get to go fishing.' You see, fishing is Jake's passion. It started when he was 5 years old and has grown to be his absolute favorite activity. Jake says, 'Fishing is relaxing until you get a fish on the line. Then you have to work hard to reel in that fish.' He finds it exhilarating to guess what may be on the other end of the line until you finally get it out of the water!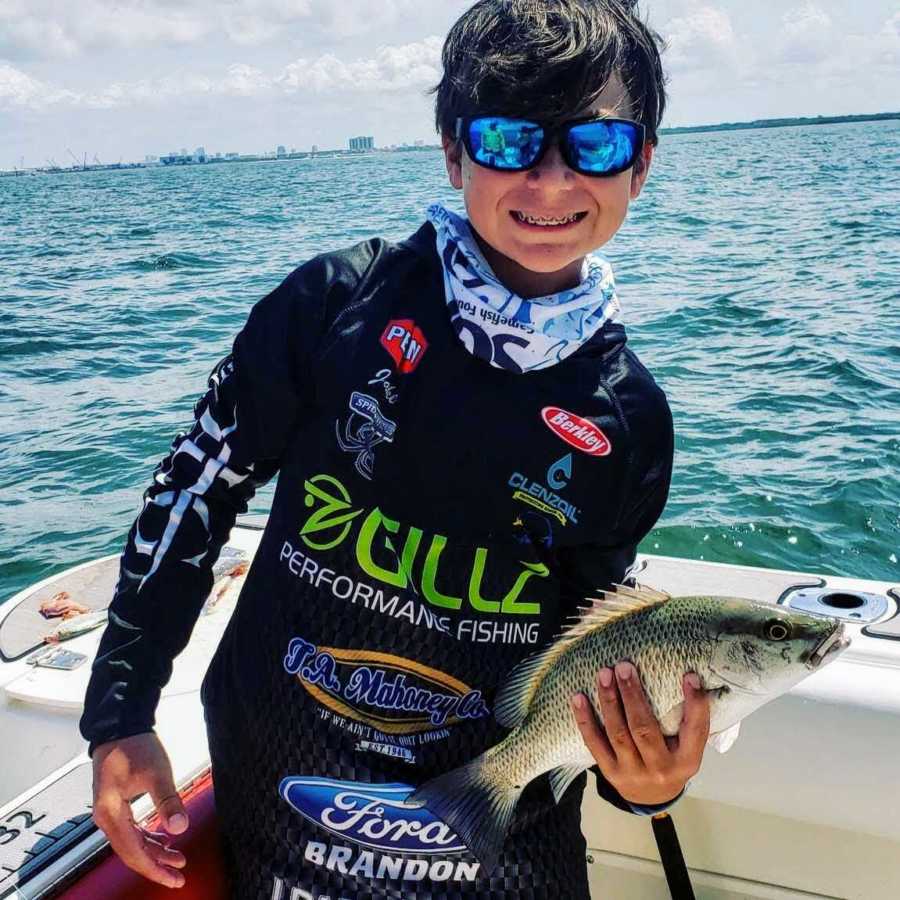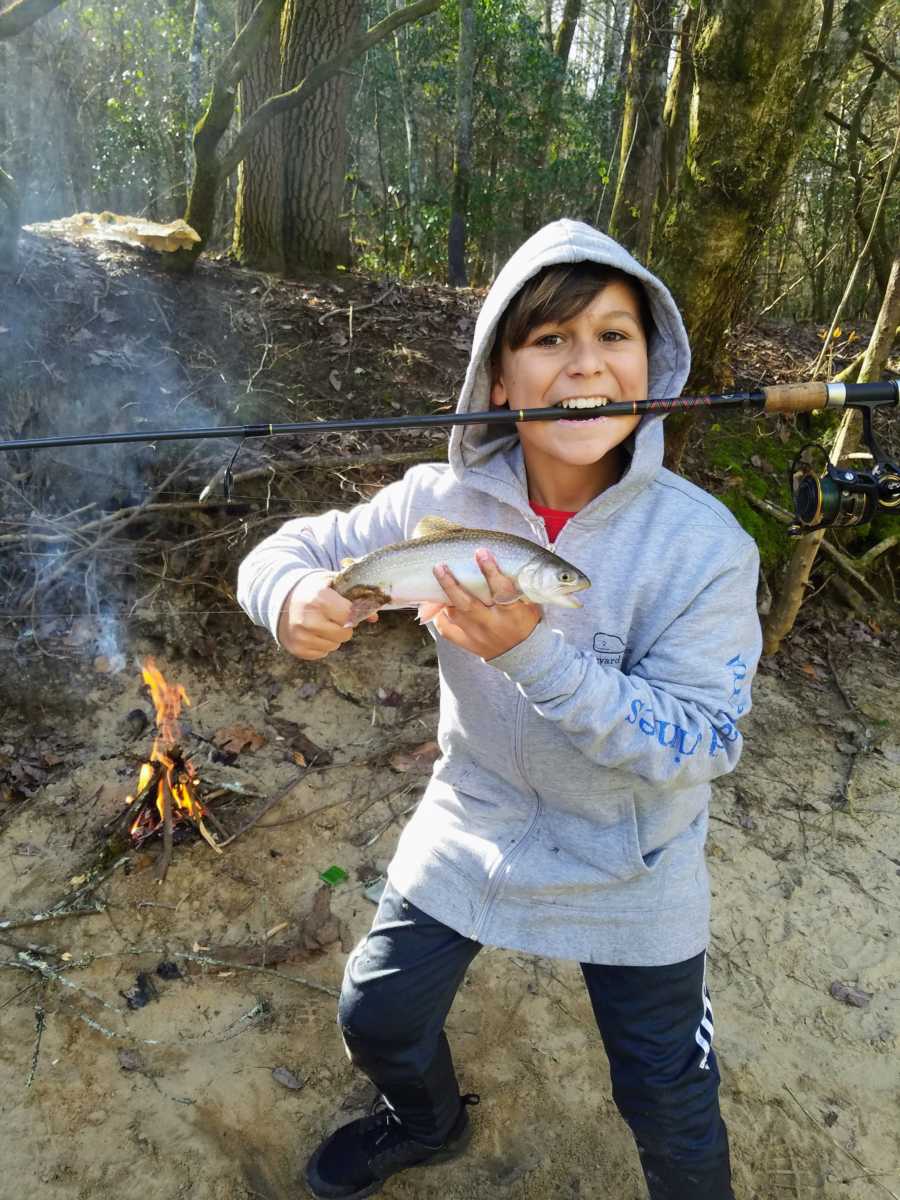 Once Jake reached 6th grade, his heart still ached for what Ryan had to endure and the knowledge that others were in the same situation Ryan was. It continued to weigh on his mind. So, one day, Jake once again said to me, 'Mom, kids fighting cancer should get to fish and be a kid.' I said, 'Then do something about it.' 'What can I do, Mom? I'm 12,' said Jake.
Our community is blessed with many organizations that want to help others. I was sure one existed in our area that Jake could get involved in that brought fishing to pediatric cancer patients. I looked into organizations and could not find any that set out to accomplish Jake's idea. So, I told Jake and the family that we needed to do this on our own. 'Let's break this down into what we want to do, for whom we want to do it, and how we will make it happen.'
Knowing we would be starting at the beginning, as we could not find an organization that has done this sort of service, we needed to research so we could plan properly. My husband and I took on the legal and logistical research, and Jake took on researching from the patient and parent perspective. Jake interviewed his friend Ryan's mother, Betty. He asked her questions relating to how and when, during Ryan's treatments, he would be able to fish. After many questions and answers, Jake asked Betty, 'Do you think Ryan would have liked to have done this while he was fighting cancer?' Betty responded, 'He would have loved this.'
Jake also spoke with Andrew McAffrey, a 3-time cancer survivor. He provided Jake with a lot of great insight into how he felt during and after fighting cancer. From this research, Jake expanded his reach from pediatric cancer patients to pediatric cancer patients, survivors and their siblings. You see, cancer is a diagnosis that brings every family member to their knees. Siblings are limited in their activities since the parents are overwhelmed with appointments, treatments, counts and so much more. Jake thought that including siblings would allow them to also find some fishing relief and adjust to their new normal.
Jake wanted to entertain the kids, take their minds off their diagnosis, off treatments and let them be a kid through fishing. His first idea was to 'build ponds at every children's hospital and stock it with fish.' I told Jake that was a great idea, but let's keep thinking about something else we could get started quickly and with less money. I said, 'We can revisit pond building in the future.' So I asked Jake, 'What is fun about fishing?' His response was that he enjoyed casting, waiting for a bite, and then reeling in a beautiful fish. So this is what we need to bring to these children.
After a couple more ideas, Jake decided on 'Dry Fishing' or program that allows children to safely practice casting right from their hospital bed. He has also been working with his dad and the fishing community to make educational YouTube videos to teach them how to tie knots, identify fish, and much more. All things they could do while in the hospital/home.
Jake was still set on getting them out and experiencing real fishing. From this, we developed the second program we call 'Fishing is Relief'. This is an event we plan 4 times a year during cooler months. This allows the cancer patients, survivors, and their siblings to learn to fish or perfect their fishing skills once they are cleared to do so from their medical team. The children will come together knowing they have so much in common before even meeting each other.
How do we get the word out to patients, and how do we start fundraising were major questions. Jake had 5 adults who were happy to be on Angling for Relief's Board of Directors. Our next plan of action was to contact Mary Ann who is the founder of 1 Voice Foundation, which helps pediatric cancer patients and their families navigate the treacherous cancer journey. Mary Ann had never heard of me or Jake, yet she took my call, met with me for lunch, and steered me toward patients and the fishing community.
Jake's very first hospital visit was to a wonderful 5-year-old boy named Finn. Finn was recently diagnosed with Ewing's Sarcoma, the same miserable disease that took Ryan's life. This sweet little boy had been through 2 emergency surgeries and was in the hospital in between rehab, learning to walk again. Finn's dad loved to fish and he took to the dock sized (small) fishing pole right away. He was casting from his bed and could not wait to show his dad. Finn has a very special place in Jake's heart, and I don't believe it was a coincidence that he is the first child Jake presented a dry fishing kit to. You see, Finn was Jake's age when Jake met Ryan. Immediately, Jake told me he felt like he was doing for Finn what Ryan did for him.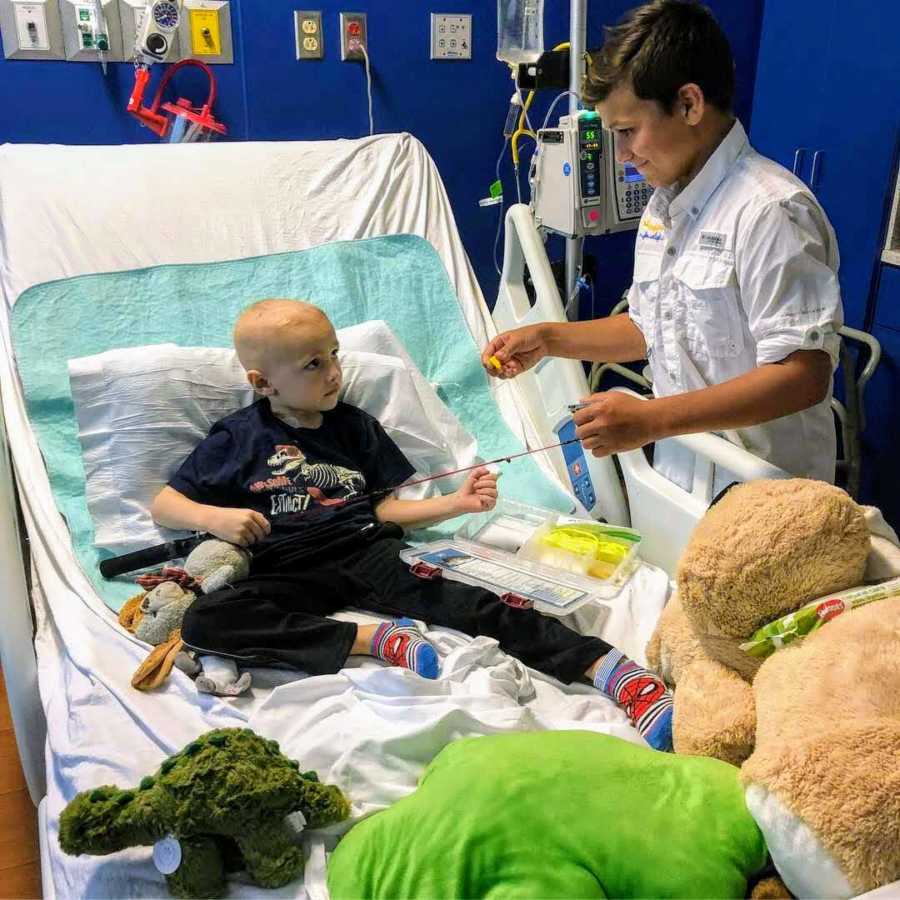 Finn's Oncologist saw the fishing kit the next day. He emailed me asking that 'every child in his hospital have this kit'.
Angling for Relief has now hosted 3 Fishing is Relief events. We could not have done so without the generous donations from our community. Our first large donation came from Catalina Marketing Foundation.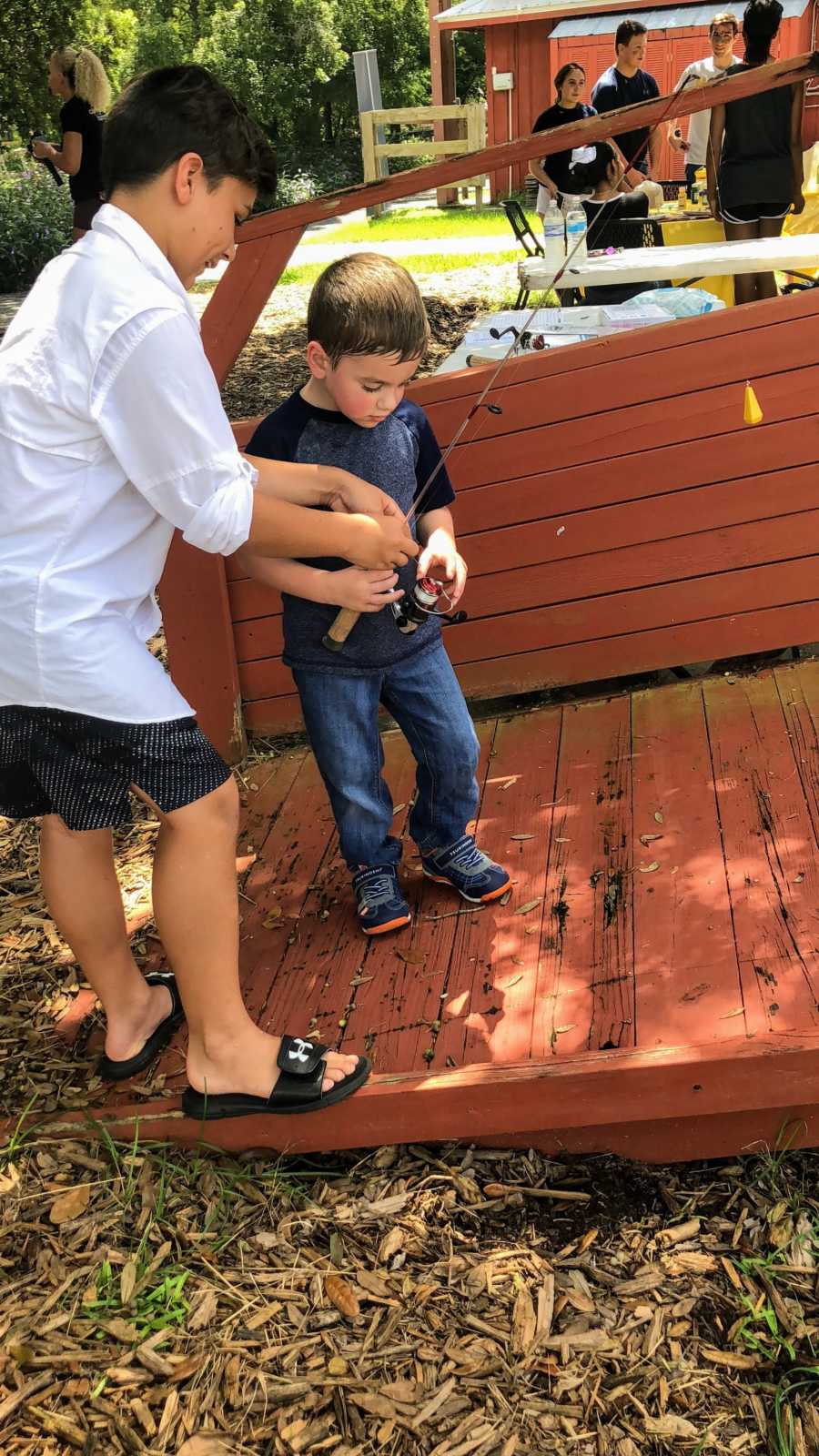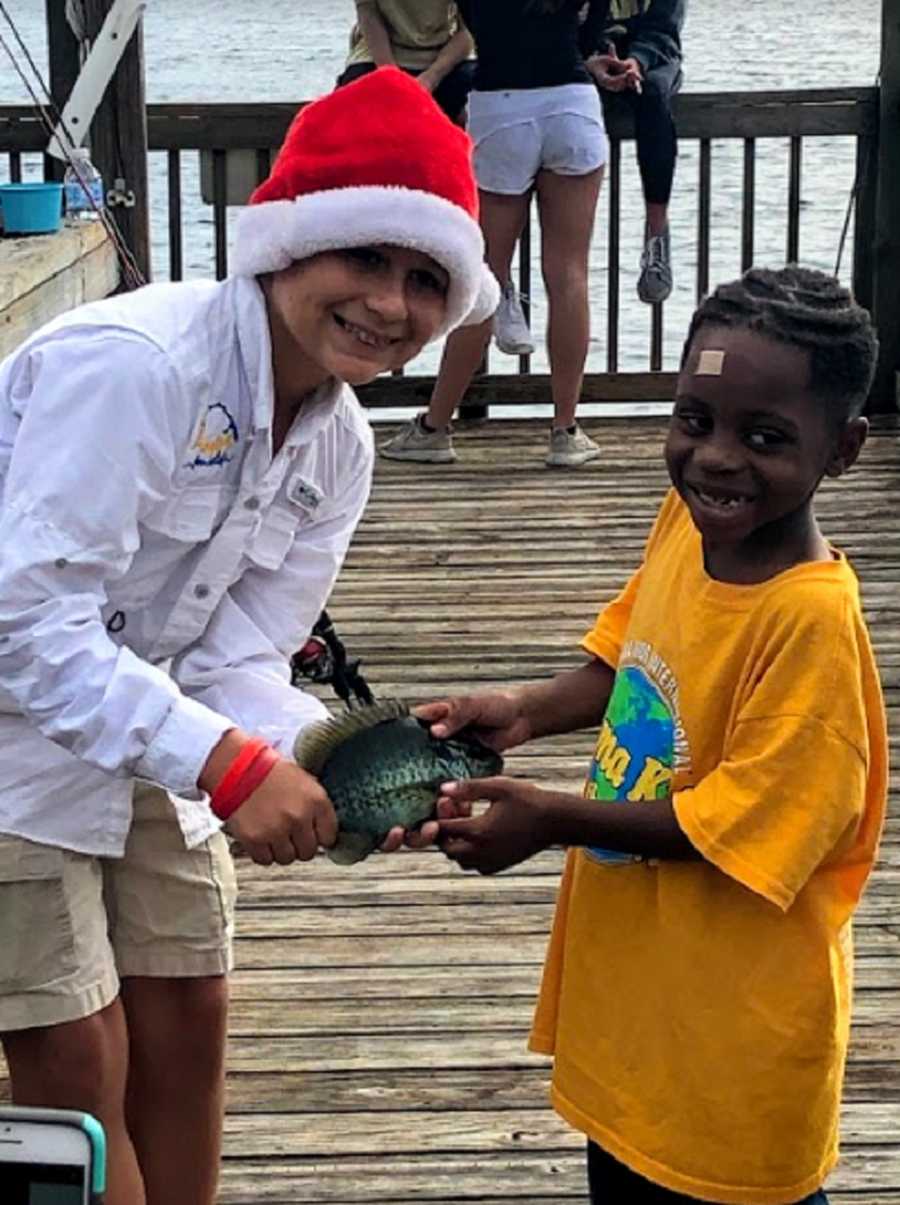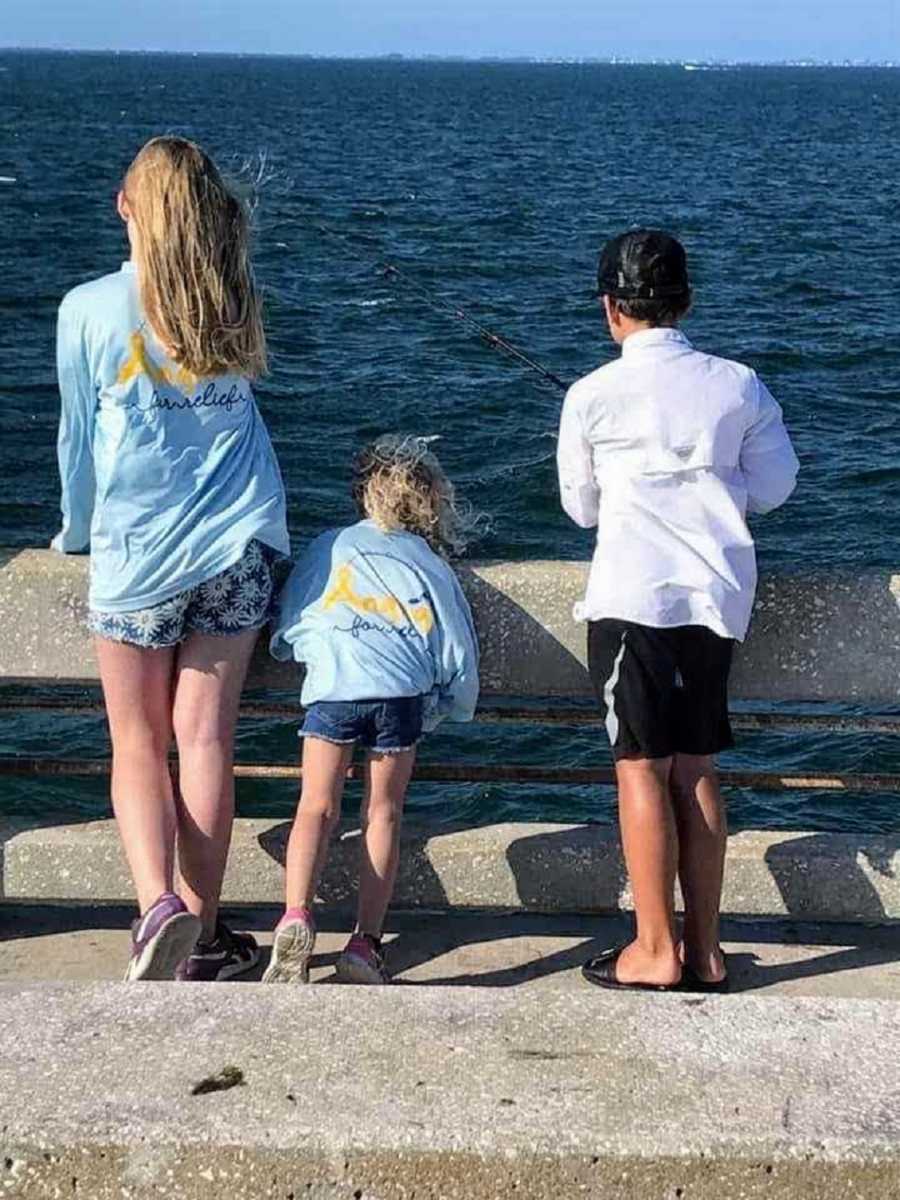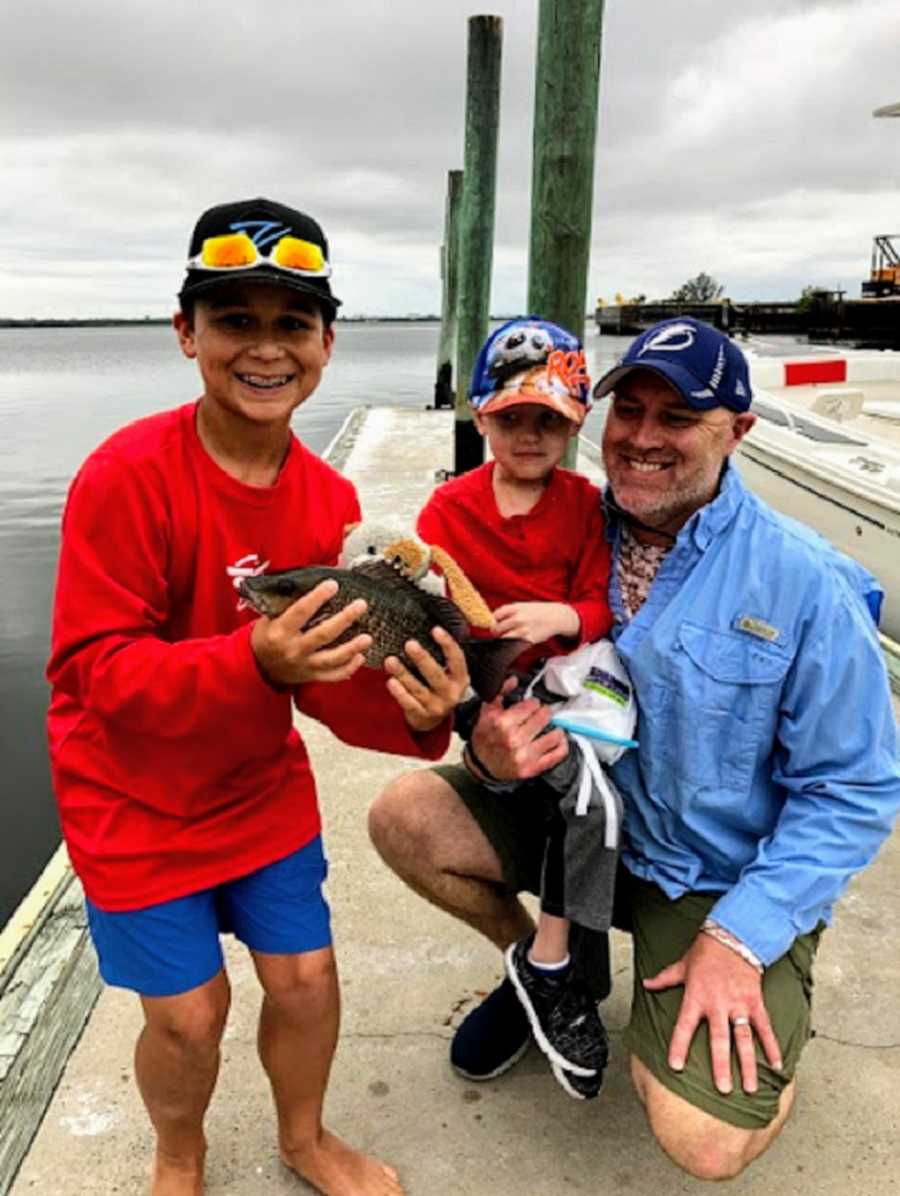 Jessica, an employee of Catalina, met us at an event. She was very quiet and just watched as Jake worked with children, teaching them how to cast. Jake spent hours in the hot August sun, untangling lines and very patiently teaching kids as young as 3 how to cast and retrieve. Jessica overhead us answering questions to those who would ask. Before she left, she approached me and said, 'I'm going to get your organization some money to get going.' And she did just that! Their initial donation allowed us to purchase many more Dry Fishing supplies!
Since October of 2018, Jake and Angling for Relief has gathered unbelievable support from friends, family and the fishing community, and has allowed us to give out over 100 Dry Fishing kits and host 3 Fishing is Relief events. Jake speaks in public to many different groups about what we are doing. He does this to help spread the word to gain more volunteers, donations, and, most importantly, more pediatric cancer patients and survivors.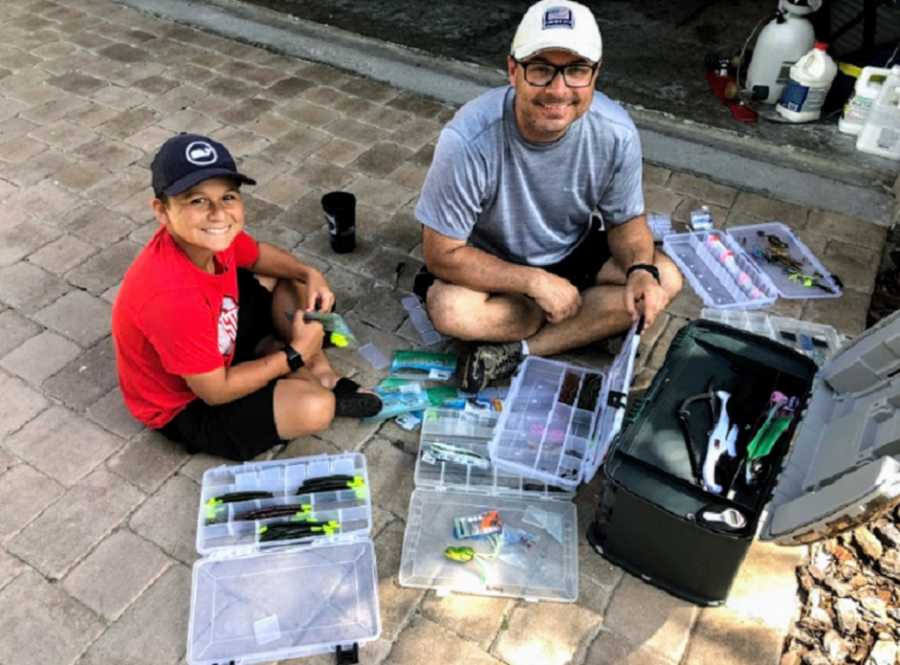 When Jake is asked to do an interview, he says, 'Mom, this needs to be about the kids. This is about bringing awareness to pediatric cancer. This is not about me.' And as we were planning our most recent Fishing is Relief event he said, 'I just want to fish with the kids. No interviews, please.' And we all followed his wishes. After all, the now13-year-old boy has been able to inspire the young, the old, and anyone in between with his empathy, generosity, passion, and loving personality.
Through all the excitement of the attention Jake is receiving, John and I are even more humbled by him. Jake is like any other 13-year-old boy. He remembers how kind Ryan always was to him. Jake thinks of Ryan each and every time he is fishing with a child. He thinks of how he is returning Ryan's kindness to those who are struggling with cancer. Jake was blessed to have kind older children like Ryan in his life. He was blessed to have an idea to help others, and even more blessed to have an army of people backing his vision. He is proving every single day that you can never be too small to make a big impact."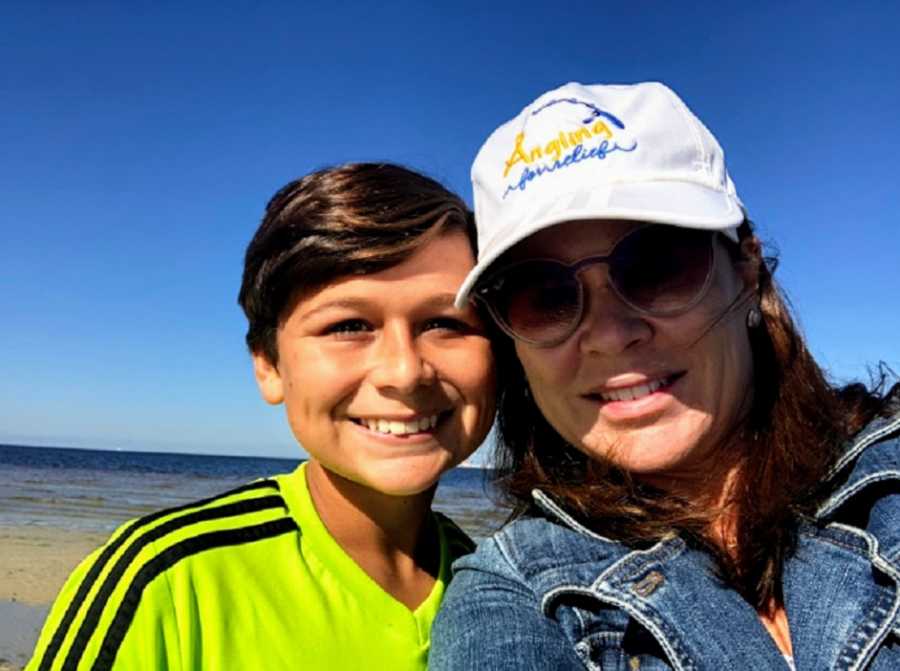 This story was submitted to Love What Matters by Toni Klopfenstein. You can follow their journey on their website here and Facebook here. Submit your own story here and be sure to subscribe to our free email newsletter for our best stories.
Read more touching stories like this:
'We were celebrating 3 years of marriage. I thought life couldn't get any better. When I laid down, I got news no one wants to hear. I ran to the bathroom and hovered over the toilet, dry heaving.'
'In tears, my husband handed me a small paper. 'Please don't take my baby!' My stomach twisted into a giant knot. Our world totally flipped upside down.'
Help us show that compassion is contagious. SHARE this story on Facebook with family and friends.