After being the recipients of an incredible act of kindness, this Iowa family has set out to bless the lives of other families seeking to adopt.
Brittany Berrie first met her eldest daughter when she was just 3 days old. After several weeks, Brittany and her husband assumed full-time care of baby Gracie. Finally, when she turned 4, the couple received legal guardianship. But it would be another SEVEN years before they would legally adopt her.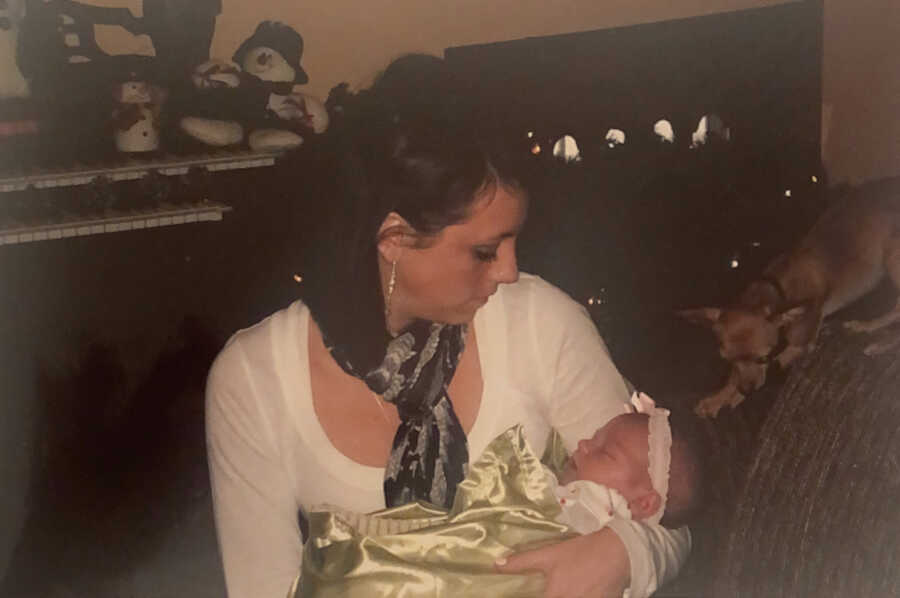 "Why the wait?" you might ask. Brittany admitted it was, in large part, due to the financial cost. Adoption isn't cheap. But just how expensive is it…?
"I get the question all of the time," Berrie tells Love What Matters. "There really is no answer. If you google the average cost of adoption in America, you will get a lot of different answers from a lot of different websites."
She goes on to explain that each adoption has it's own unique set of obstacles that factor into the varying costs. Factors like the state you live in, whether the adoption is private or done through foster care, if the adoptee is a family member, how many attorneys need to be involved (and which ones you are responsible to pay for), whether or not the biological parents are fighting it, whether the adoption is domestic or international, etc.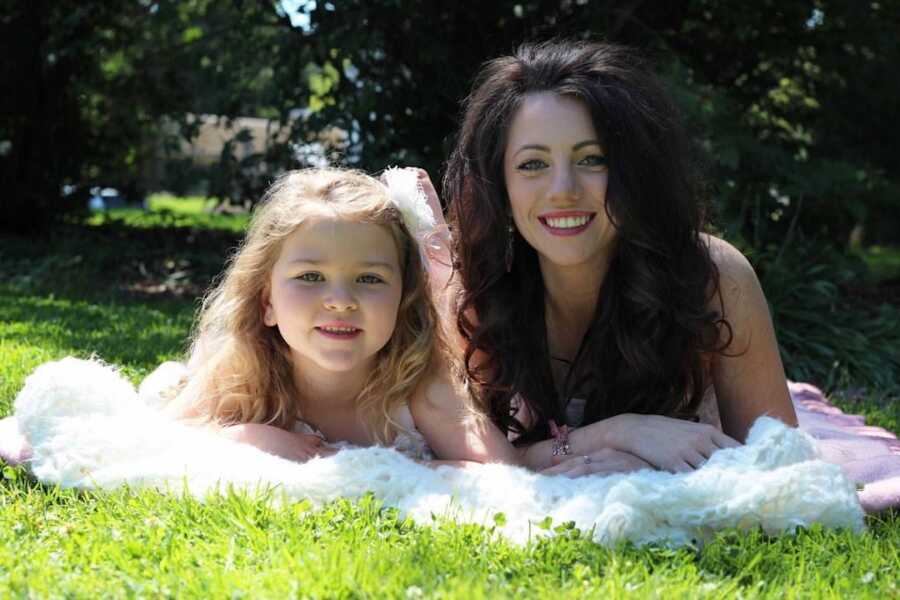 "The cost of adoption can range anywhere from $100 up to over $120,000," Brittany concludes.
When Brittany's cousin, Casie, learned Gracie was still not legally adopted, and found out why, she offered to cover all the fees. Brittany says this was a huge relief for her, as she frequently feared what would happen to Gracie if anything ever happened to her.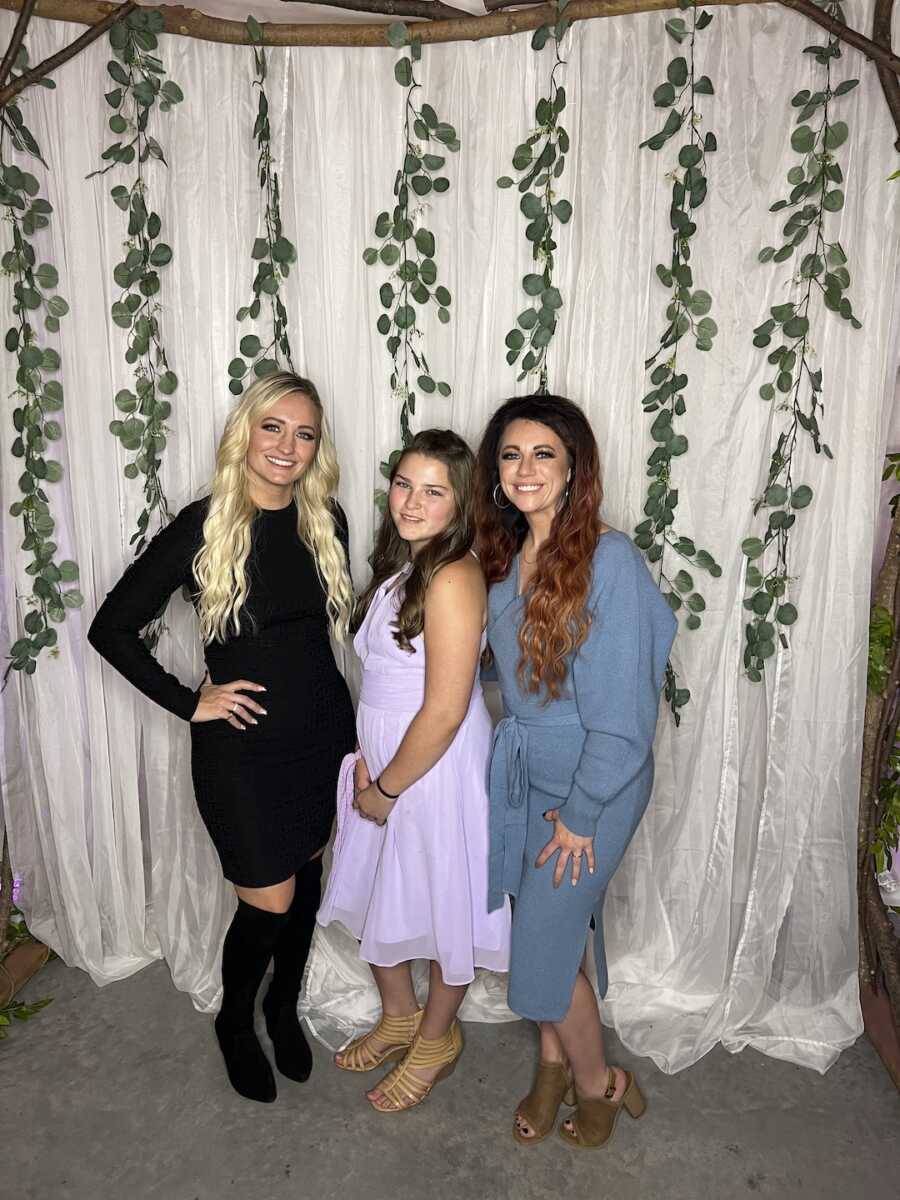 "My family would have to fight again to secure her guardianship," Brittany says. "I worried what the courts would decide to do with her in the meantime. Would she be placed with people she didn't know or with people who didn't love her? Or maybe back into the environment I fought so hard for her to be removed from? The justice system is not always the most reliable when it comes to what is best for a child."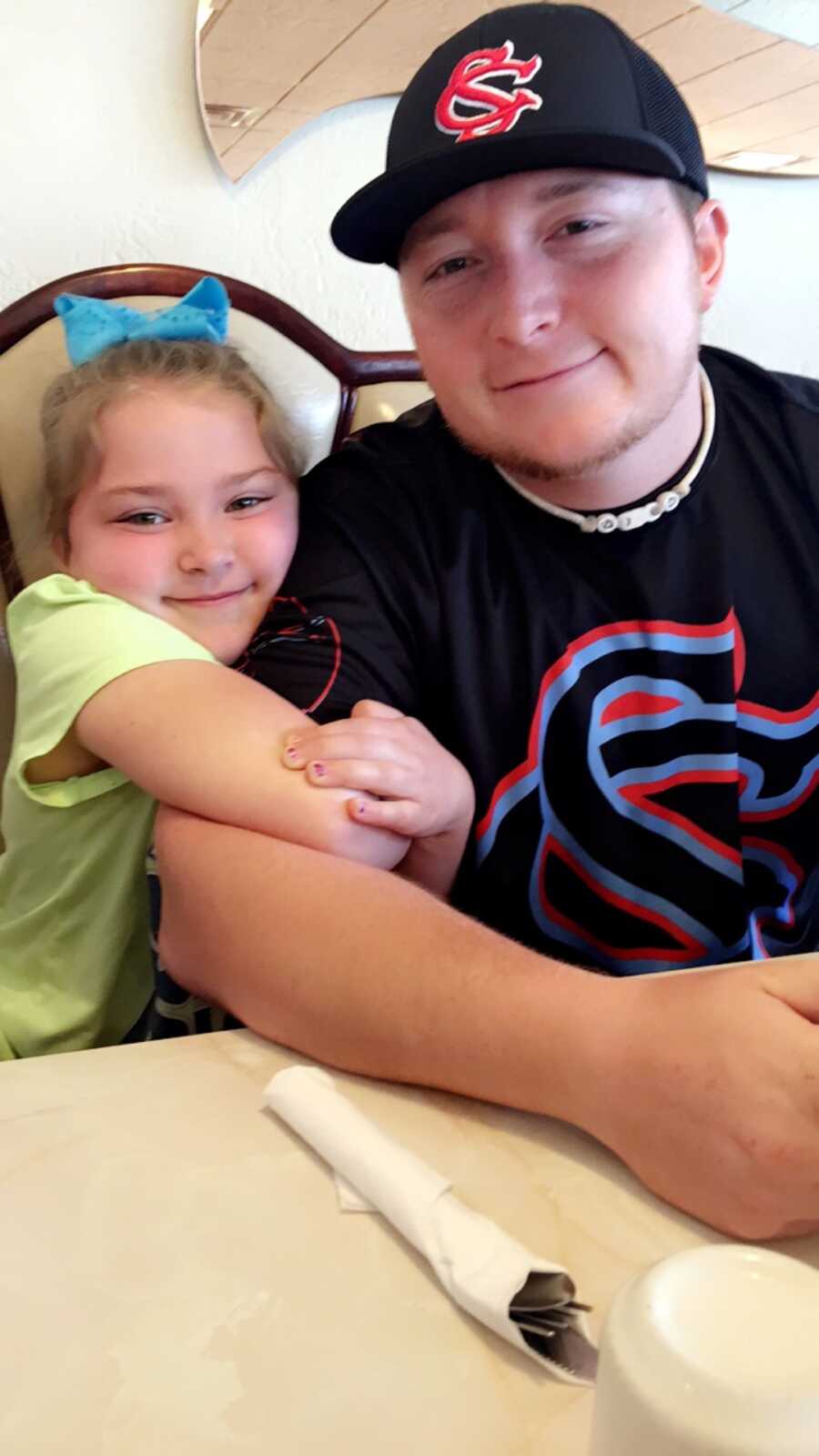 For Gracie, it was nice to be able to share the same last name as her dad and younger siblings. But for Brittany, Casie was offering so much more. "Casie paid for all of the fear, sleepless nights, anxiety, and wondering where my baby would go if something happened to me, to completely dissolve."
The family was finally able to complete the adoption process on July 6, 2021.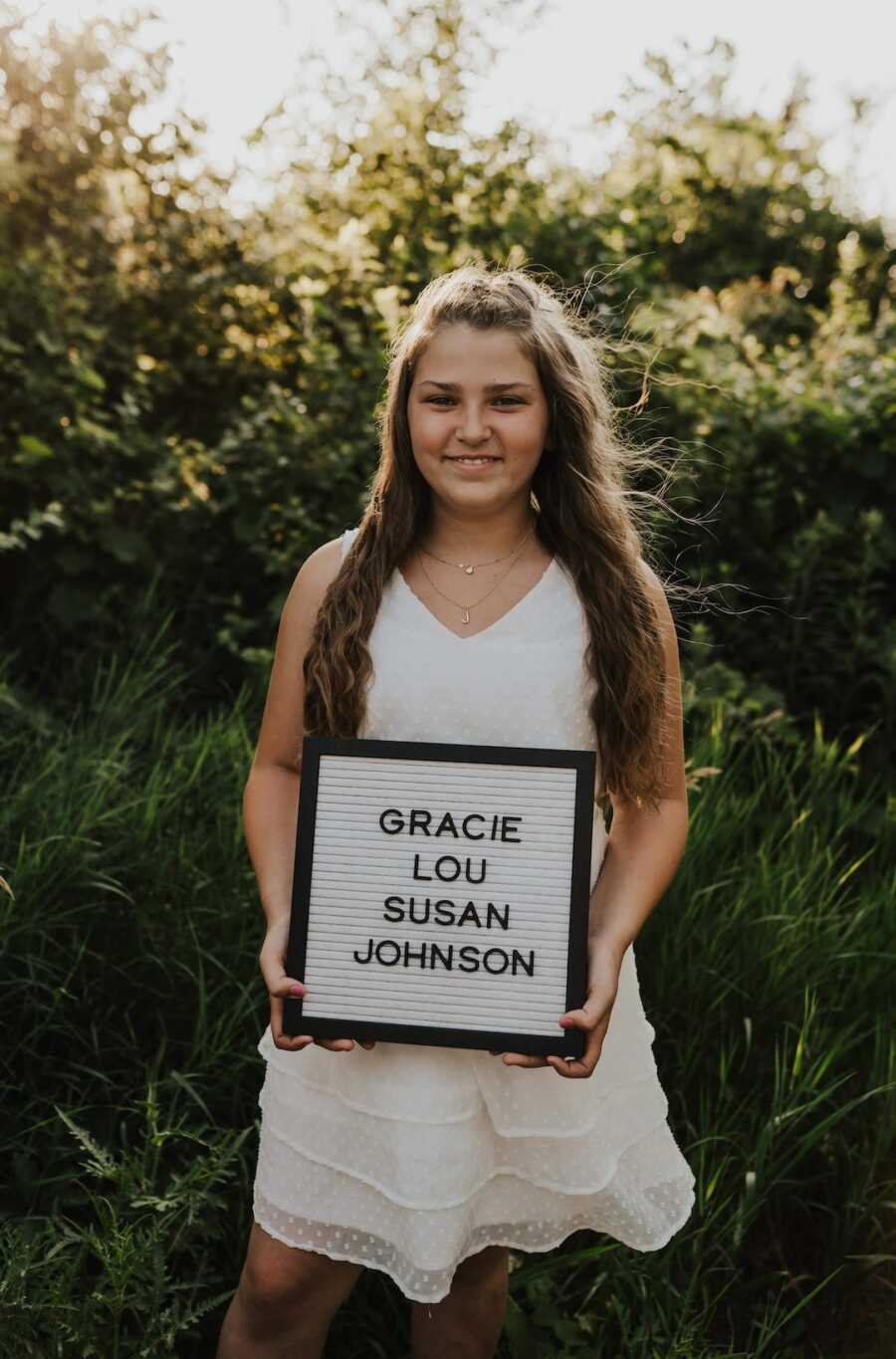 This kindness was the catalyst for The Adopted Closet, a nonprofit clothing shop the family started to help financially support others struggling to pay the hefty adoption fees. Their current goal is to raise enough money to cover all of the adoption fees for the families in Scott County who will finalize their adoption on National Adoption Day in November.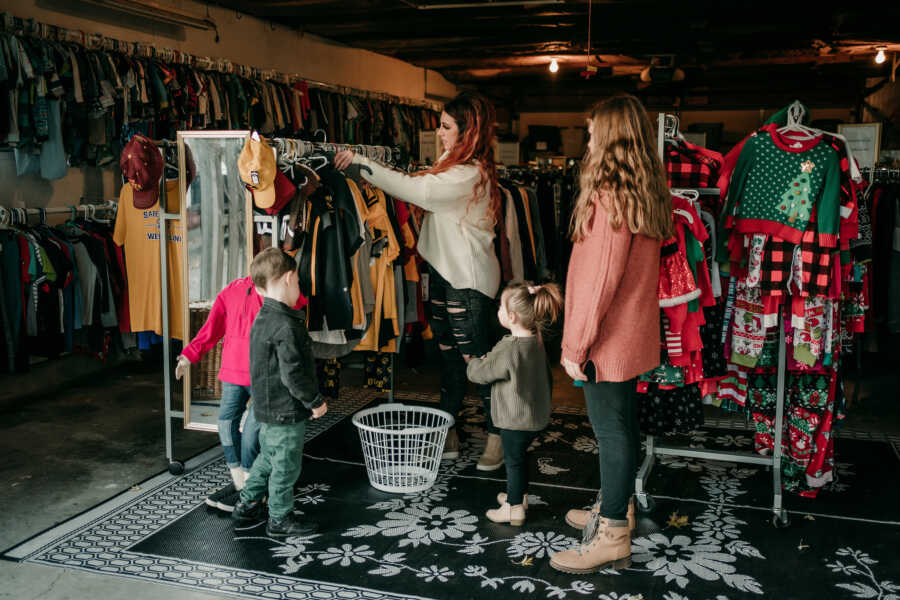 "Starting The Adopted Closet has been amazing, and a lot of work. Being able to give other families the gift of permanency like Casie gave me has really been an amazing gift to us and is worth every moment of work we put into it," says Berrie.
The first family they assisted were friends on Facebook. Brittany saw they had posted about the upcoming finalization of their adoption and, after praying about helping, decided to reach out and offer to take care of the balance.
"Since then, we have not had to find any family," Brittany tells Love What Matters. "We receive numerous emails a week from families needing assistance."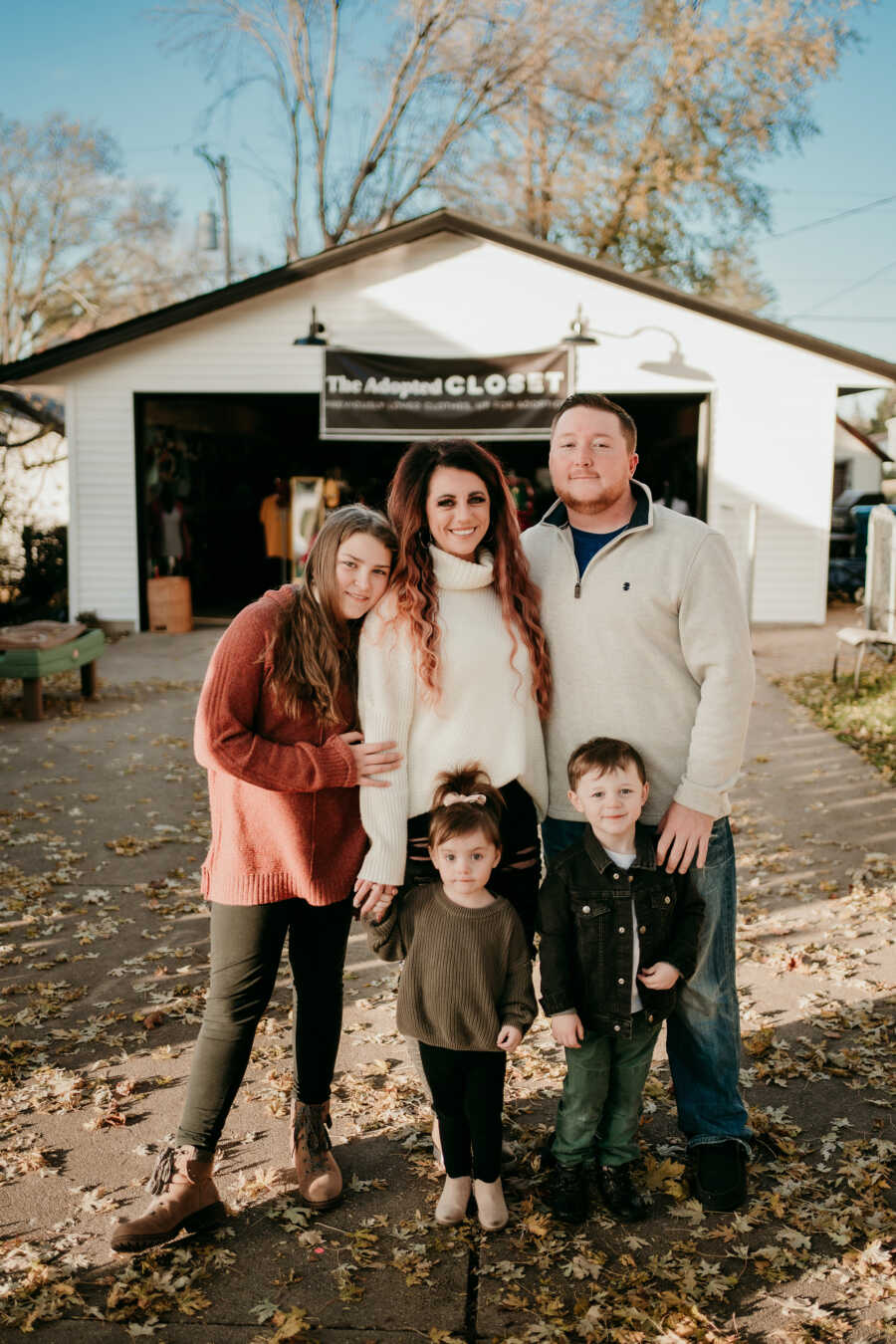 "Cost is huge but the journey of adoption is a constant roller coaster that doesn't end when the adoption is finalized," Berrie continues. "Our mission is to help families with the legal fees they will encounter on this journey, but we also want to be a support system after the adoption is complete."
Gracie is deeply involved in the workings of The Adopted Closet and her mother shares how she has developed a real passion for the work they are doing. Currently homeschooled, she has plenty of opportunities to be hands on helping in the store they operate from their garage. In the winter months, they move their sales online.
"Gracie loves running the cash register in the store because she gets the opportunity to talk to everyone," shares Brittany. "She loves hearing other adoption stories or meeting other adoptees. She also really enjoys sorting clothes."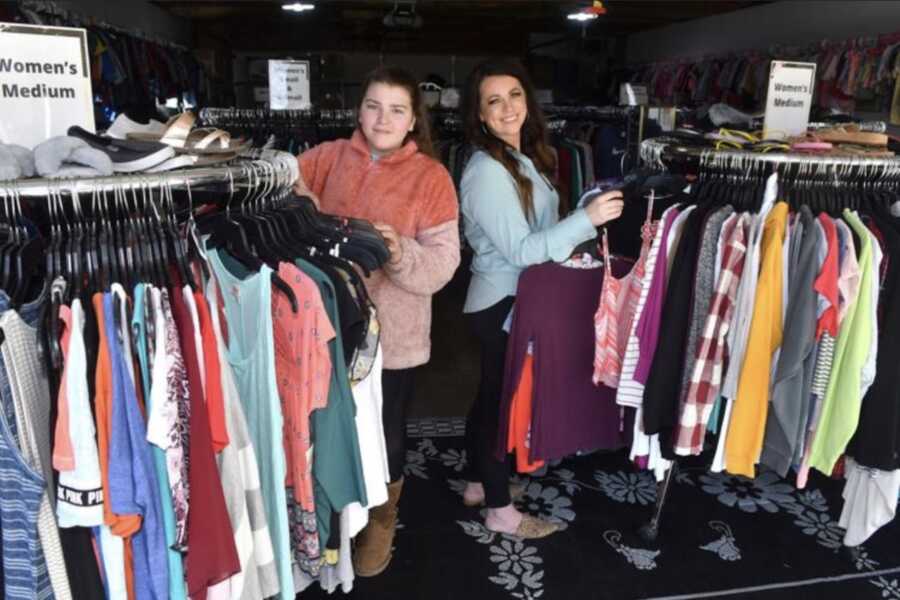 The young teen has been mastering the sewing machine and making Barbie outfits from bits of donated clothing they were unable to sell. Brittany and Gracie are both really excited about the clothing collection Gracie will be releasing this fall.
"I was 20 years old when Gracie was born. She has seen me succeed and she has seen me fail. We talk about purpose a lot and I have always told her I knew my purpose the moment I held her: to be her mommy," Berrie tells Love What Matters. "I believe The Adopted Closet is an extension of that purpose. God walked us through the ups and downs of our 11-year adoption story so He could add to my purpose and show Gracie if you find passion and purpose in what you do, it's not a duty but a delight."
"We were given a blessing and we want to push that blessing on to someone else. Gracie understands that concept and I hope it is one she carries throughout her life."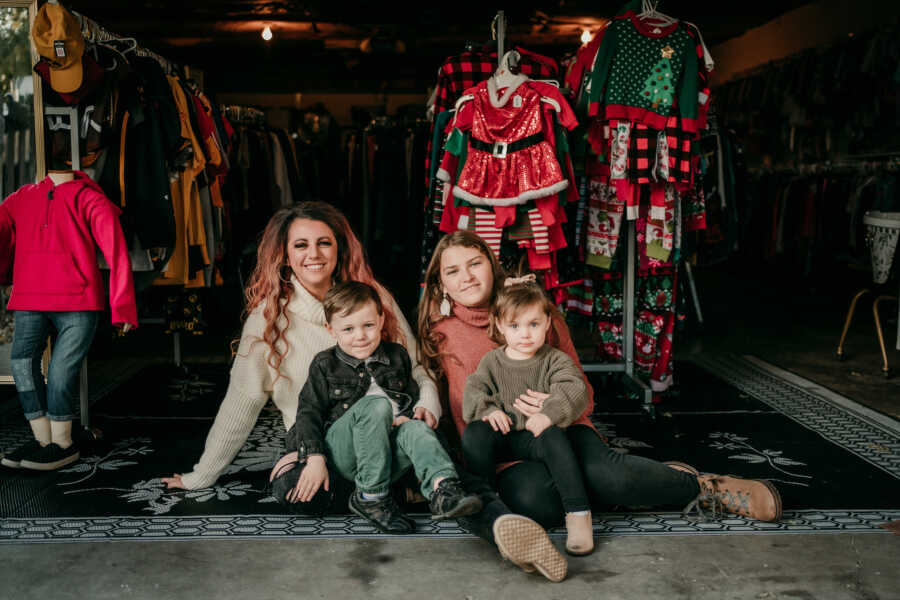 This story was submitted to  Love What Matters  by Brittany Berrie. You can visit The Adopted Closet on Facebook. Submit your own story here and be sure to subscribe to our free email newsletter for our best stories, and YouTube for our best videos.
Read more stories like this:
'The adoption date changed. Then the unthinkable happened. My darling husband collapsed from a seizure.': Husband dies 2 weeks before twin adoption finalized to become 'official family of 5'
'Can you take a 3-year old?' He was so excited he interrupted the judge to explain exactly why he wanted to be adopted!': Woman reunites brothers through emotional adoption journey
'You're newly pregnant and this little girl is a lot of work. If you need us to find her a new home, it's okay.' I didn't want an 'easier' kid. I wanted her.': Foster mom shares special needs adoption
'This is CRAZY, but the judge just signed the order to move your son's sister to your home TODAY. I'll be there tonight.': Woman adopts 3 siblings, 'We became a family of 5 overnight'
SHARE this sweet story on Facebook with your friends and family and remind others compassion is contagious.