A History Of Loss
"I experienced my first loss when I was 3 days old. Just as my mom's body had started to produce breast milk, I was being taken from her arms to a stranger's house to be placed in foster care. My mom had been deemed unfit to parent months before, but nothing would ease the sting of a mother having her child taken away from her.
My birth certificate read 'Keri Hope,' but when I arrived at my first foster family's home, they were told they could name me whatever they would like because the chances I would return to my first family were nearly zero. My foster family decided to rename me Theresa Cathleen and called me 'TC' for short. My foster family had promises of adopting me. They did not have any children and they were exuberant to call me theirs.
In a shocking turn of events, when I was around two years old, I was reunified with my biological father. My foster family was devastated. While they grieved, my birth father and biological family learned to call me TC, as that was the name I had always gone by and the only name I responded to. I lived with my father and half-brother for two years before it came to light that this was not a safe place for me.
At 4 years old, I went back into the foster care system, and with the transition, I went back to being called Keri Hope. In these short four years of my life, I had been removed at birth from my mother, placed into foster care, reunified with my birth father, and then placed back into foster care. I had experienced family separation, failed reunification, abuse, neglect, and had already been named, renamed, and named again.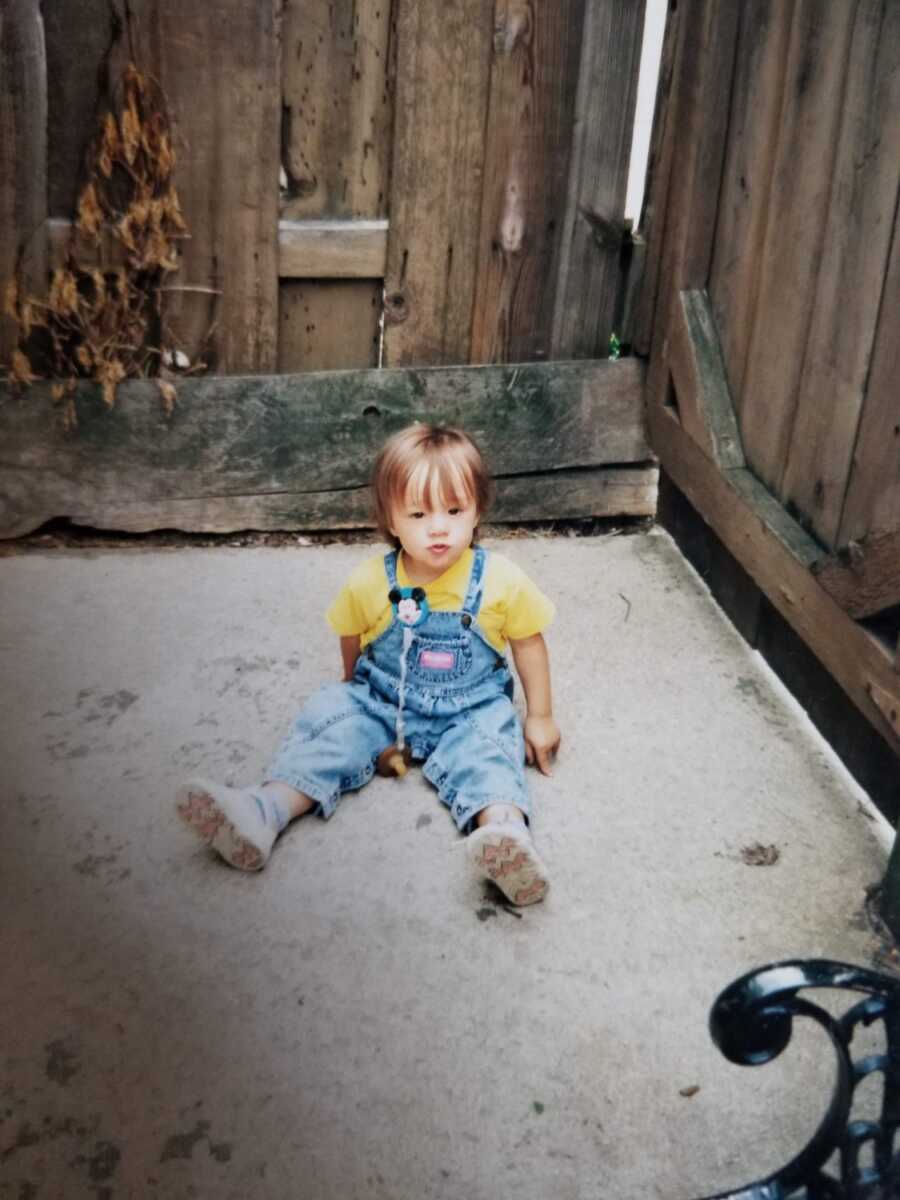 I spent some time bouncing from foster family to foster family and by 5 years old, there was a family who wanted to adopt me. They had five kids and I would become their sixth child, and the youngest in the line.
These critical years of a child's life are when they develop much of their sense of safety, their sense of self, and their understanding of the world. For me, the psychiatrist's evaluation at that time reads, 'Much of Keri's past 5 years can best be characterized as chaotic, emotionally inadequate, and sexually abusive.'
My sense of safety was nonexistent, and I was living in survival mode, fearful about where I might be moved to or what might happen to me. I had no strong sense of self and was more confused about where I belonged, as I had gone back and forth from being called Keri Hope to Theresa Cathleen, and had no stable relationships or understanding of my family roots. And finally, my understanding of the world was that people are temporary, nobody stays for long, adults cannot be trusted, and I must earn love and belonging.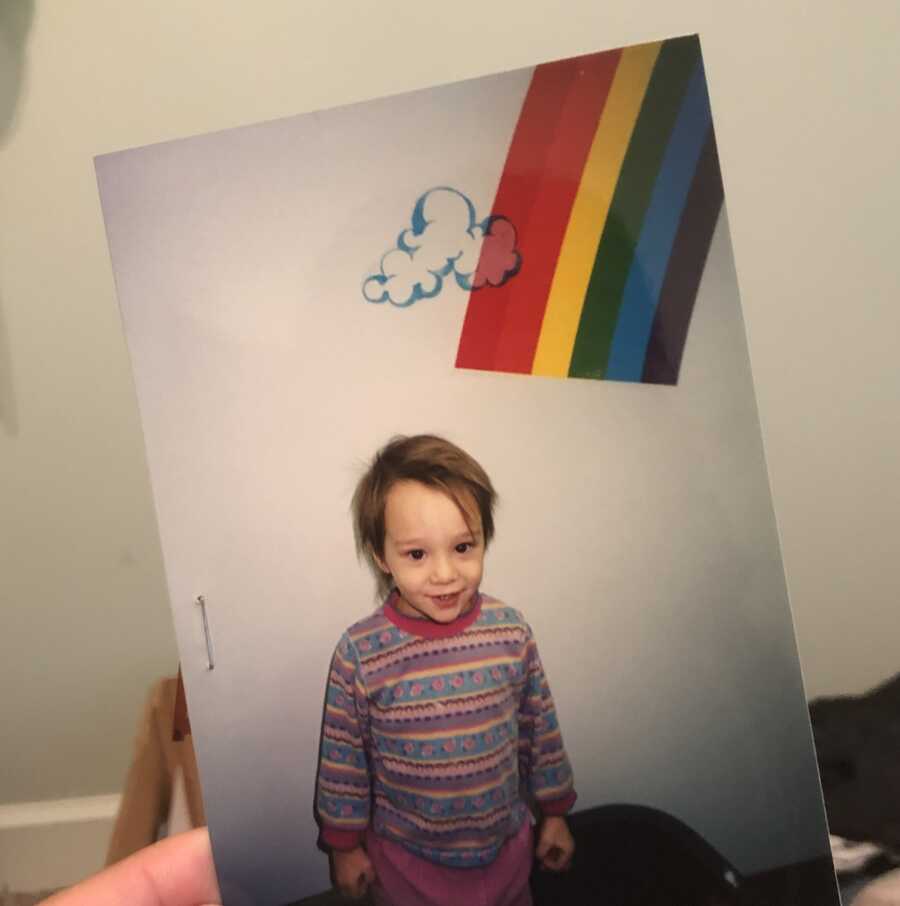 Adoption Isn't Always A Fairy Tale Ending
Most people assume my life turned around on my adoption day and that adoption automatically equates to a happy ending. Unfortunately, these dreamy fairy tale endings do not always apply to a child when they are adopted. In my case, adoption was far from the happy ending as I was adopted into an abusive family. Within two years of my adoption, my parents were divorcing and there were serious issues of substance use within our home.
Children often try to make meaning of what is happening around them, especially these big things that adults are not explaining to them. It occurs to me now how I might have internalized these experiences as a child to mean that somehow foster care, family separation, the abuse I had endured, and my parents' divorce were all my fault. I think that is exactly what I did, and as I grew to be the young woman I am today, I went into a hyperdrive of needing to prove my worth in the world.
'When children are traumatized, one of the ways they cope with it is to soothe themselves and then that is where addiction comes in. But another way to cope is to be. If you get the message you aren't good enough, you aren't worthy enough, then you may spend the rest of your life trying to prove that you are.' – Gabor Maté
I worked hard in primary school, earning praise from my teachers for my accelerated reading scores and good grades. I joined sports, clubs, and student council, staying busy earning the approval and love of my parents and those around me.
In high school, I worked two jobs, slept very little, and began missing school regularly. My home life was chaotic, and it began to reflect on how I showed up in the world. I feared going home and tried everything I could to stay away while my family members struggled with substance use.
As my senior year of high school ended, my best friend's family had joked that I should move into their home. That joke quickly became a new beginning for me. Within a few weeks, they had opened their home and family to me, helping me navigate how I would get to college. They saw potential in me and encouraged me not to waste it but to pursue a new way of life by attending college.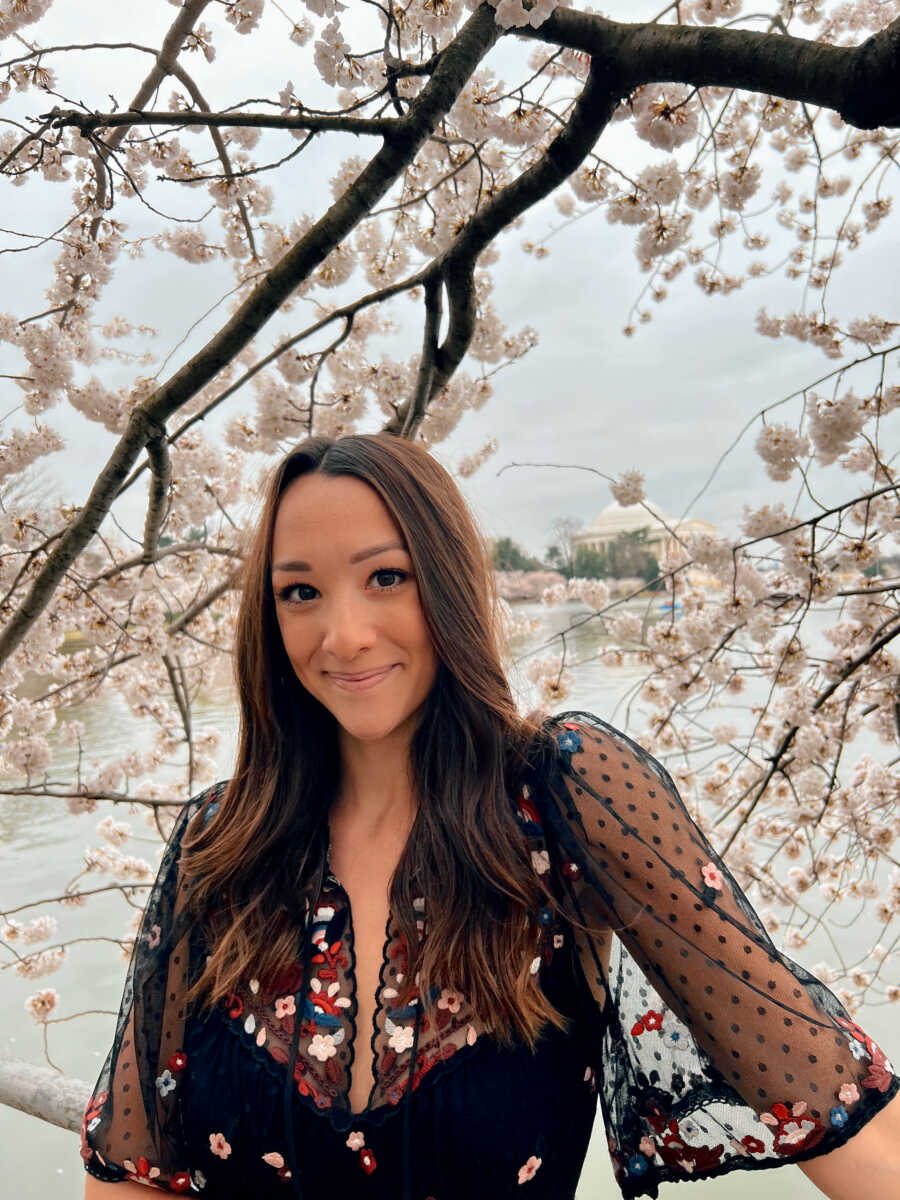 Breaking Cycles Of Generational Trauma
I saw college as my turning point and the opportunity I needed to break the cycles in my family. In so many ways, it was, as I grasped every opportunity I could during my four years of post-secondary school. My need to prove my worth only grew stronger as I worked harder and harder in college. I joined a sorority, held elected seats on student government, joined every club I could fit into my schedule, worked multiple campus jobs, gave a TEDx talk, and won several awards and accolades.
And finally, I graduated college and become one of the few foster care success stories. The success story that university's love to brag about. (In fact, my name and my title as a former foster youth was mentioned by our university president at my college graduation.)
College opened up many doors for me and helped me to become the woman I am today, but it wasn't until a few years ago that I really began to have a stronger sense of who I am and where I come from.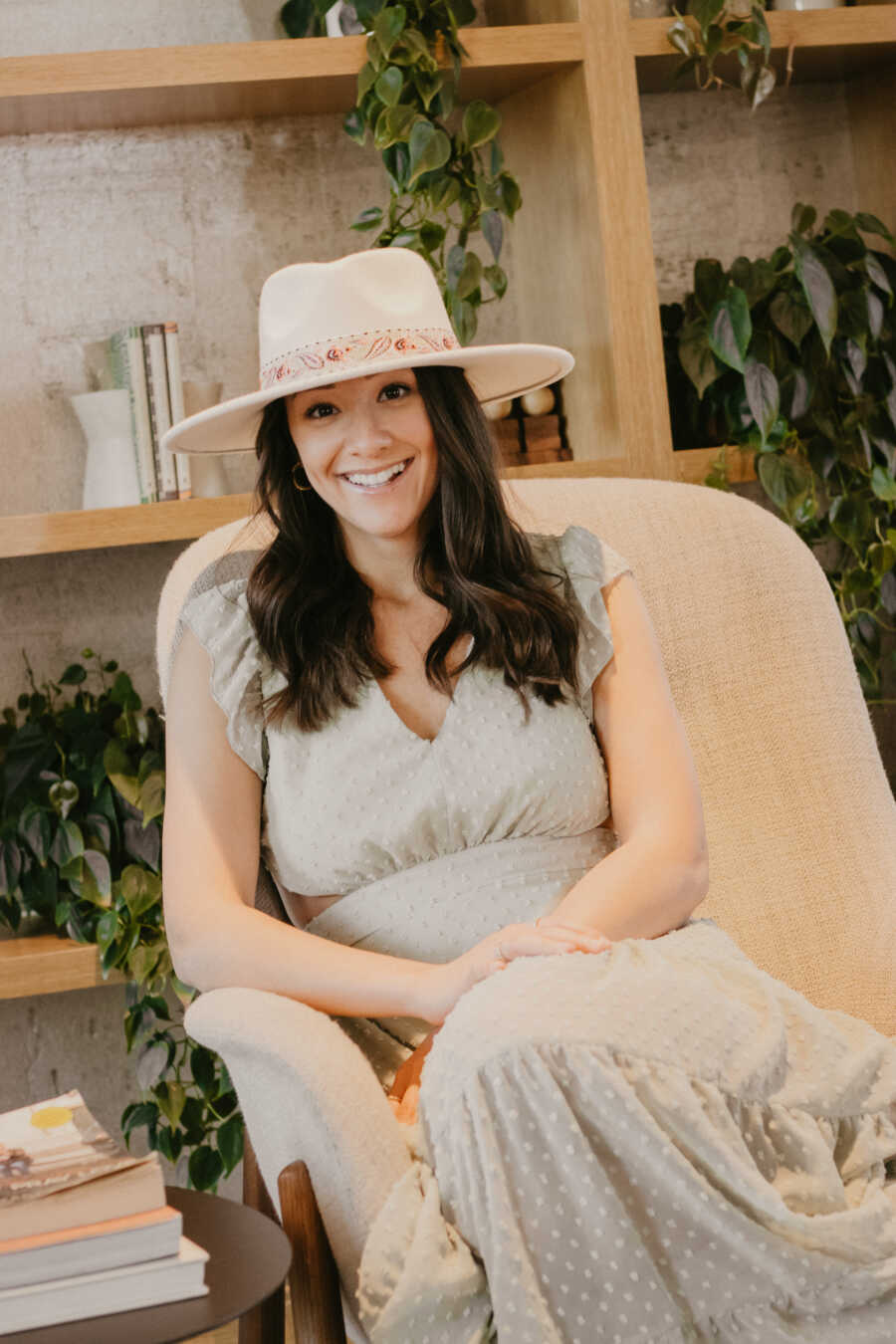 I recently turned 28 and today I am a strong, confident, ambitious woman who is determined to live a life that is marked by fighting for children and families in vulnerable situations, loving others well, adventure, and healing. I am committed to healing from my traumatic childhood so I can break the chains of generational trauma that have traveled through both my biological and adoptive families for too long.
From that statement it sounds like I have my own identity all figured out, but it wasn't until a few years ago that I really began to peel back the layers of my identity.
You see, I am the daughter of a mother who struggled with a mental health diagnosis.
The daughter of a father who lost his own dad at a young age, had an alcoholic mom, and struggled with his own alcohol and drug use much of his life.
And I am the granddaughter of a Filipino woman who immigrated to America as a single mother of five, after witnessing her family be slaughtered in the Philippines during World War II.
I am Filipino. I am a former foster youth. And I have complex-PTSD.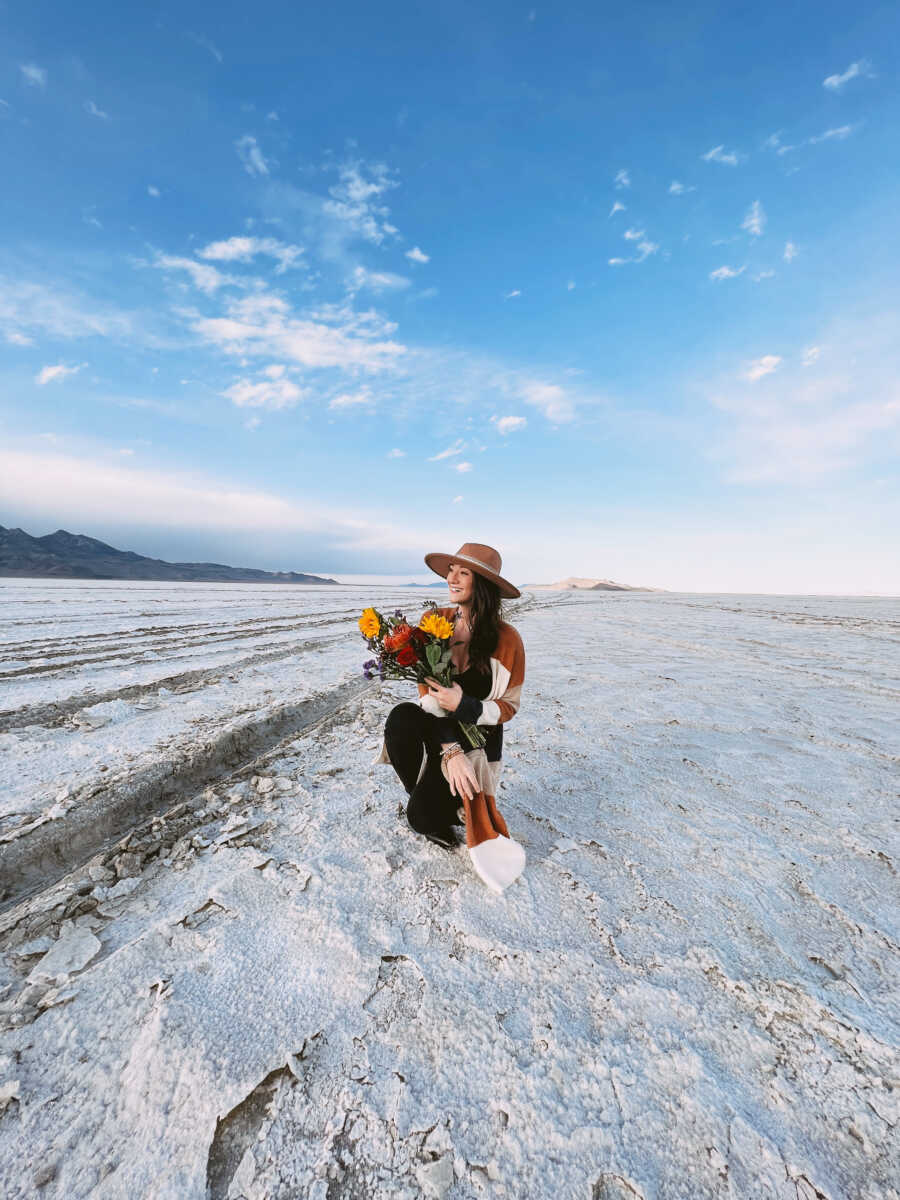 Grief And Healing
A few years ago, my adoptive mother passed away. When she did, I found my foster care file in her belongings. This file included court documents, doctors reports, psychologist evaluations on me and my birth mother, police reports, and so much information that helped me to piece together my life story in a new way.
It was validating to read about the trauma I had experienced from a third-person perspective. I grieved for the little girl who had experienced such a great deal of pain and I found myself releasing the beliefs that somehow foster care, family separation, the abuse I had endured, and my parents' divorce were all my fault.
I began to have compassion and grace for myself AND for my family. I ached to learn all that my birth parents had gone through. Learning about the traumas they had endured with poverty, immigration, addiction, and more opened up my heart to extend grace for them that they couldn't be the parents I needed them to be.
Generational trauma has traveled through my family lines for decades. Addiction, abuse, immigration, and poverty are themes that have run rampant in my family. Hurts, hang-ups, and unhealed traumas have led to the continuation of these cycles.
And when it comes to adoption, there is this romanticization and assumption that adoptive families have life all figured out. Yet, similar generational traumas, hurts, hang-ups, and unhealed parts were poisoning my adoptive family to the point they also could not be a healthy, supportive, safe family for me.
This is why the older I get, the more determined I am to lead a life that is marked by healing because hurt people, hurt people while healed people, heal people.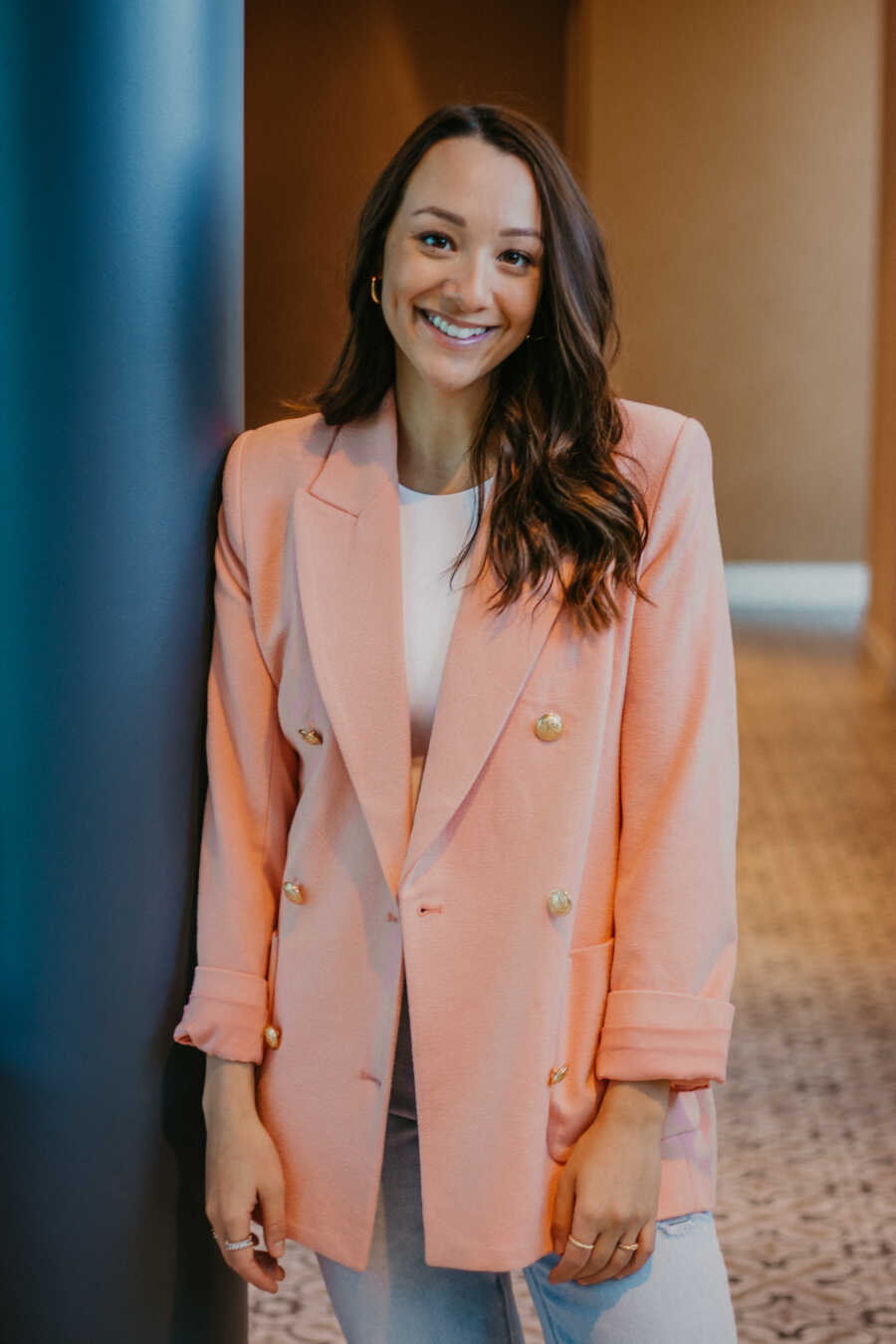 As an adult, I have gone on an information seeking mission to find out what my birth and adoptive families have been through. The more I learn, the more compassion and grace I have for them. The more I learn, the more I realize life is not so black and white. The more I learn, the more I want to share my story in the hopes of encouraging others to find their own healing so we can break the painful cycles of generational trauma.
I love that my birth mom named me Keri Hope, and while Theresa Cathleen is a beautiful name, it's not who I am. A few years ago, I was at church, and they opened the floor for the prayer team to pray over anyone who had a request. I walked up to a woman who had no idea what my name was, and I had no idea hers. I asked her if she would pray that I would heal from painful things that happened in my childhood. As she prayed she said, 'You are not meant to carry these burdens, you are meant to carry hope.'"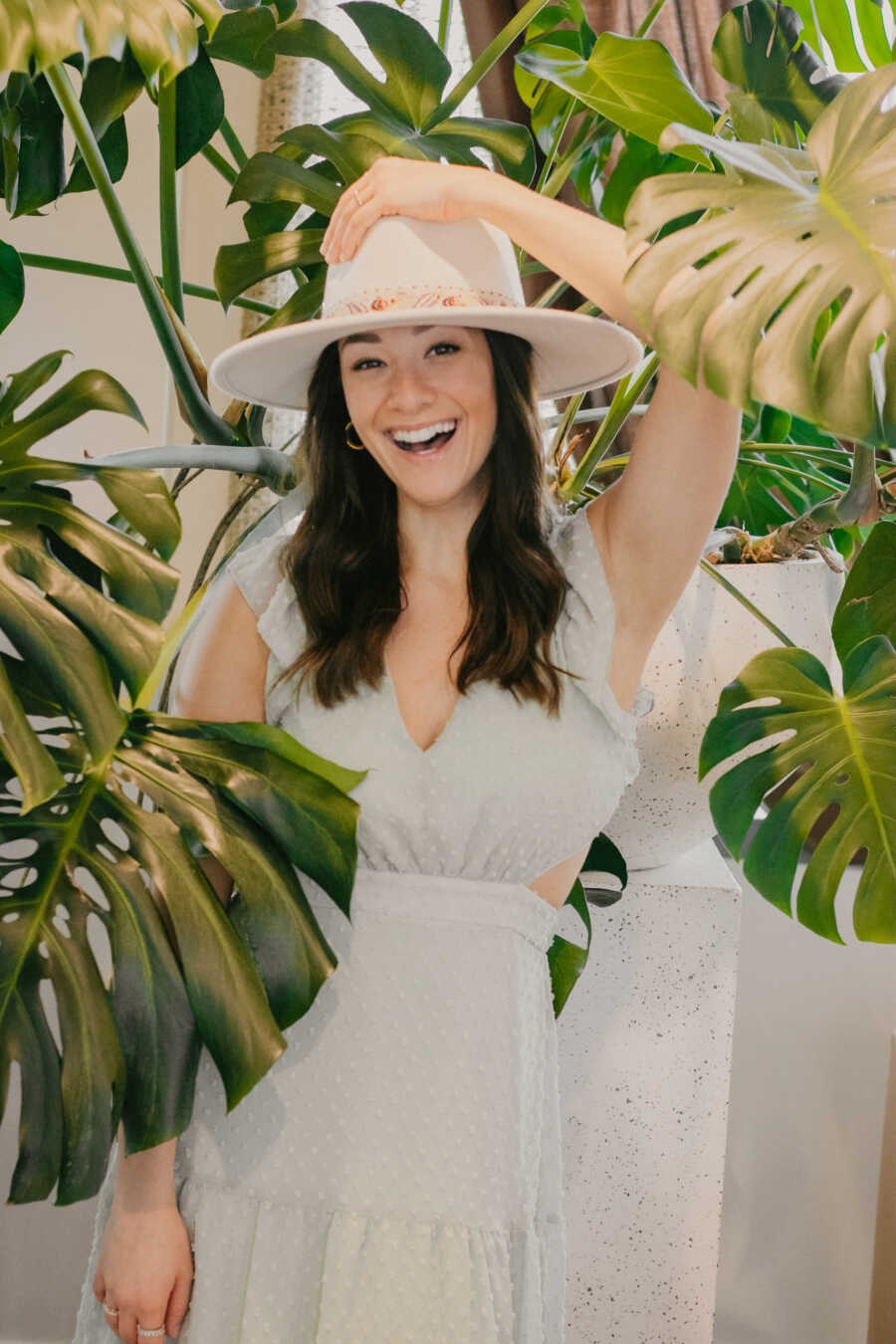 This story was submitted to Love What Matters by Keri Hope of Washington, D.C. You can follow her journey on her personal Instagram, advocacy Instagram, and on her website. Submit your own story here, and be sure to subscribe to our free email newsletter for our best stories, and YouTube for our best videos.
Read more stories like this:
'You never age out of the need for parents, family, and belonging.': Adult adoptee says 'there's ALWAYS hope for healing'
'Weighing just 2 pounds, we tested positive for crack cocaine.': Twins adopted by abusive family overcome childhood trauma to advocate for kids in 'broken' foster care system
'This is just my daycare. My mom is coming back for me.' She never came.': 22-year-old finally adopted by 'forever family' after years of trauma, abuse in foster homes
'Mom, believe me! I didn't do it!' he cried. 'All 3 of them can't be lying!' It scared me hearing him try to manipulate his way out.': Adoptee opens up about years of sexual abuse from older brother
SHARE this story on Facebook and Twitter to show support and provide hope for those striving to heal from generational traumas.