Disclaimer: This story contains details of child abuse that may be upsetting to some.
"Our biological mother, Patricia, was using drugs while she was pregnant with us. To be more specific, she was doing crack cocaine. The whole time she was pregnant with us, she never visited the hospital. In fact, she didn't even know she was pregnant with twins. When she finally went into labor, I (Davon) came out first. Afterwards, when they were getting ready to close her up, they discovered another baby stuck under her rib cage (it was my brother Tavon). They said we were so small we could've fit in a shoe box, weighing only about 2lbs each. We also came back positive for crack, so we were considered 'crack babies.' Immediately, DSS got involved and they took us out of the hospital. Our other family members fought to get us, but in the end none of them were able to.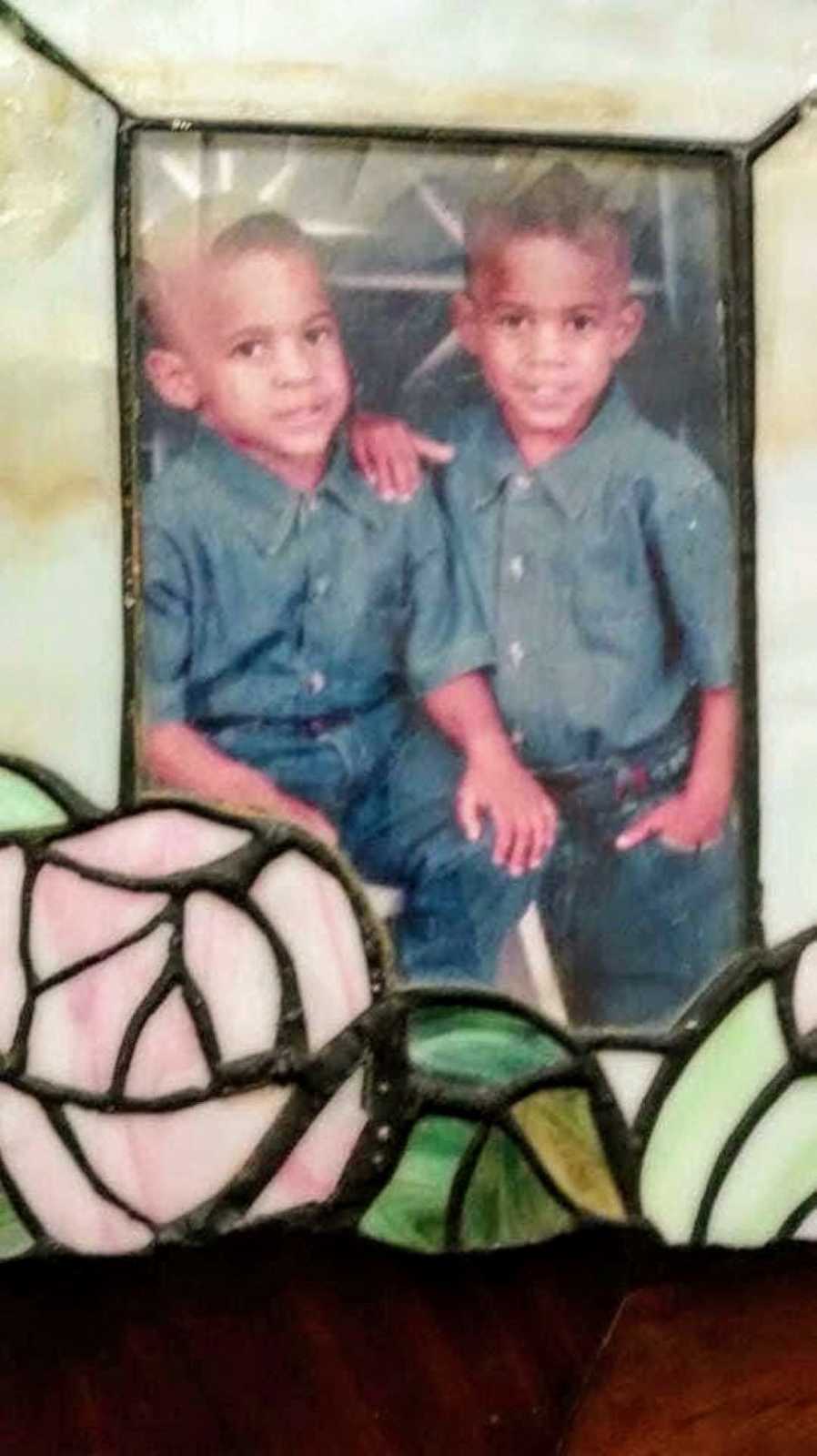 We were placed into foster care and at the age of two, we got adopted by the Woods family. My biological name was originally Daquane Shamar Jacobs and my brother's name was Tavon Lamar Jacobs. Once we got adopted by the Woods family, they changed our names to Davon Sammie Woods and Tavon Sammie Woods. Growing up was very hard because we didn't know anything about the family we were staying with, we didn't know anything about ourselves, and we didn't know anything about our biological family. We had so many questions but all were left unanswered. We felt like we were just a check in our parent's eyes. They never told us they loved us, we got beaten for small issues, and we were never given a voice. They would yell at us for no reason, and we often endured a lot of verbal abuse.
I tried to commit suicide multiple times; I didn't want to live anymore because of how we were being treated, but the only reason I didn't was because of my brother. I didn't want him to be alone. We started smoking and drinking around the age of 11. We were dealing with so much at a young age and we were afraid to tell people what was going on. We were afraid of our parents and what they would do. I remember nights on my knees praying to God, asking him why he had to put us through what we were going through. We didn't do too well in school. We were barely making it because we were too worried about everything but school.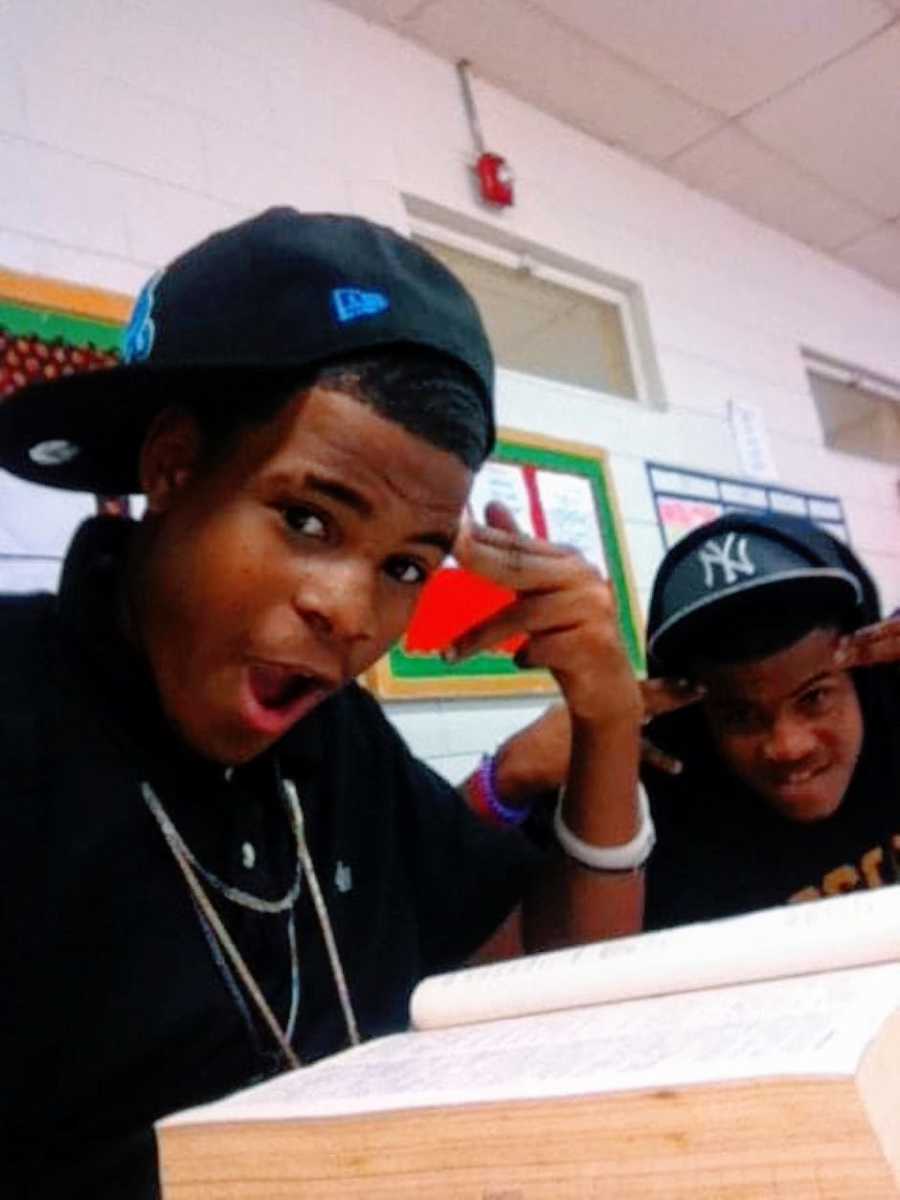 We found our biological family when we were 17 years old in Sumter, SC at the shopping mall. We were on the way back from Columbia, SC and Tavon said, 'Let's stop at the mall in Sumter.'  I was like, 'No, I don't want to go there,' but we ended up going anyway. As we were leaving Rue 21, this guy approached us and said, 'Y'all look like my cousin' and in our head we were like 'everyone says that.' then we told him our biological last name and he was like, 'Y'all are my cousins and we have been looking for y'all for years.' That's when he started calling all of our family members and connecting us with everyone.
Soon enough, we started sneaking and going to see our biological family. We would tell our adopted parents we were going to do something else. But when we met our biological family, it was very emotional and it felt weird because we never knew anything about them. When we finally met them, it was very different from anything we imagined. For example, our biological mother didn't really show the affection we expected. Once we graduated high school, we went to school for modeling and acting. We did that for a few years and then we got introduced to the street life. We started selling drugs at the age of 18-19, and that's when our life started to change tremendously. We were still hurting and dealing with issues from our past, so we thought smoking, drinking, running the streets, having sex, etc. would allow us to forget about the pain. We always wanted to do something positive in life, but our past had us messed up so bad and we didn't know what love was. For this reason, it was so hard to love others.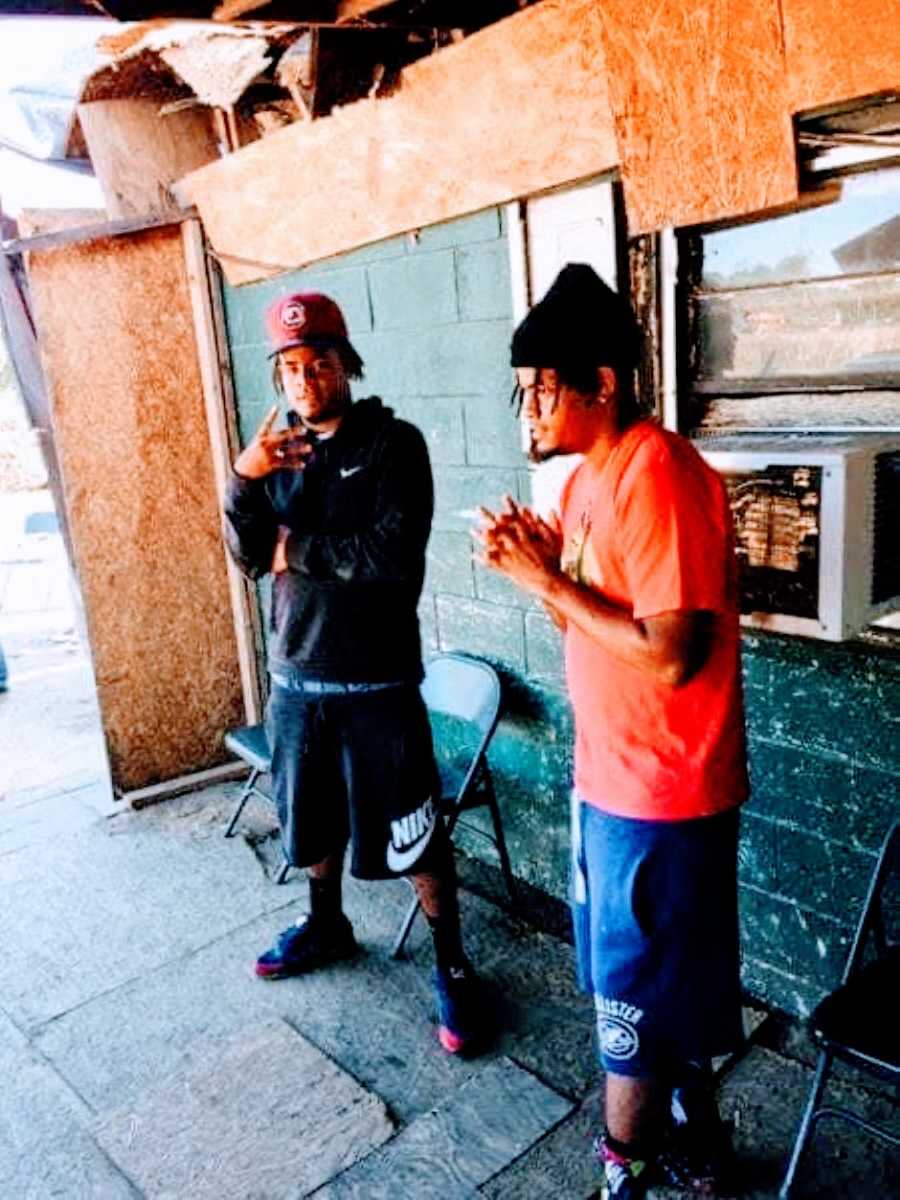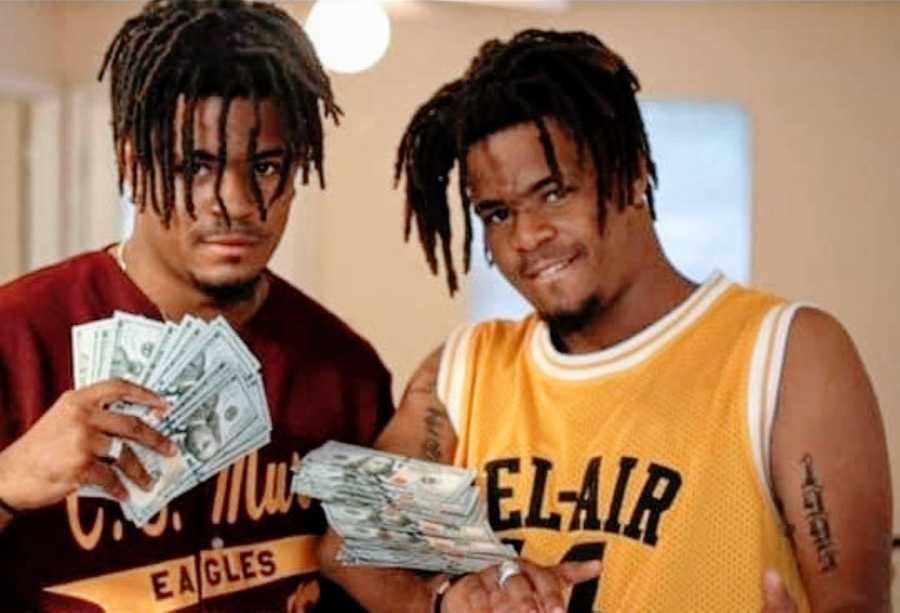 In 2016, our little brother got shot and killed. He was only 17 years old. When that happened, it changed our lives forever. Me and my brother moved around a lot in life and eventually settled on moving to Georgia; we wanted to start a new journey. But when we moved to Georgia, it seemed like our life got even crazier. We started hanging with guys that were associated with gangs. Me and my brother watched people get shot right in front of us. There were times we got guns drawn on us and we could've lost our lives. It seemed like every day something bad was happening and that's when we decided to seek a major change. I knew if we kept living the way we were, we wouldn't be here today.
One day, our brother-in-law and sister came to see us and asked us if we wanted to go to church. We were just about to go smoke and weren't going to go, but we went anyway. That's when we started going regularly and we gave our life to God. He transformed our whole life around. We always wanted to do right in life, but we never had any directions. When we came in contact with God, he gave us direction. Our goal is now to fight for every child in the foster care system and be able to give them the opportunity to be kids; we just want the world to know what we had to go through and what every child has to experience in this foster care system.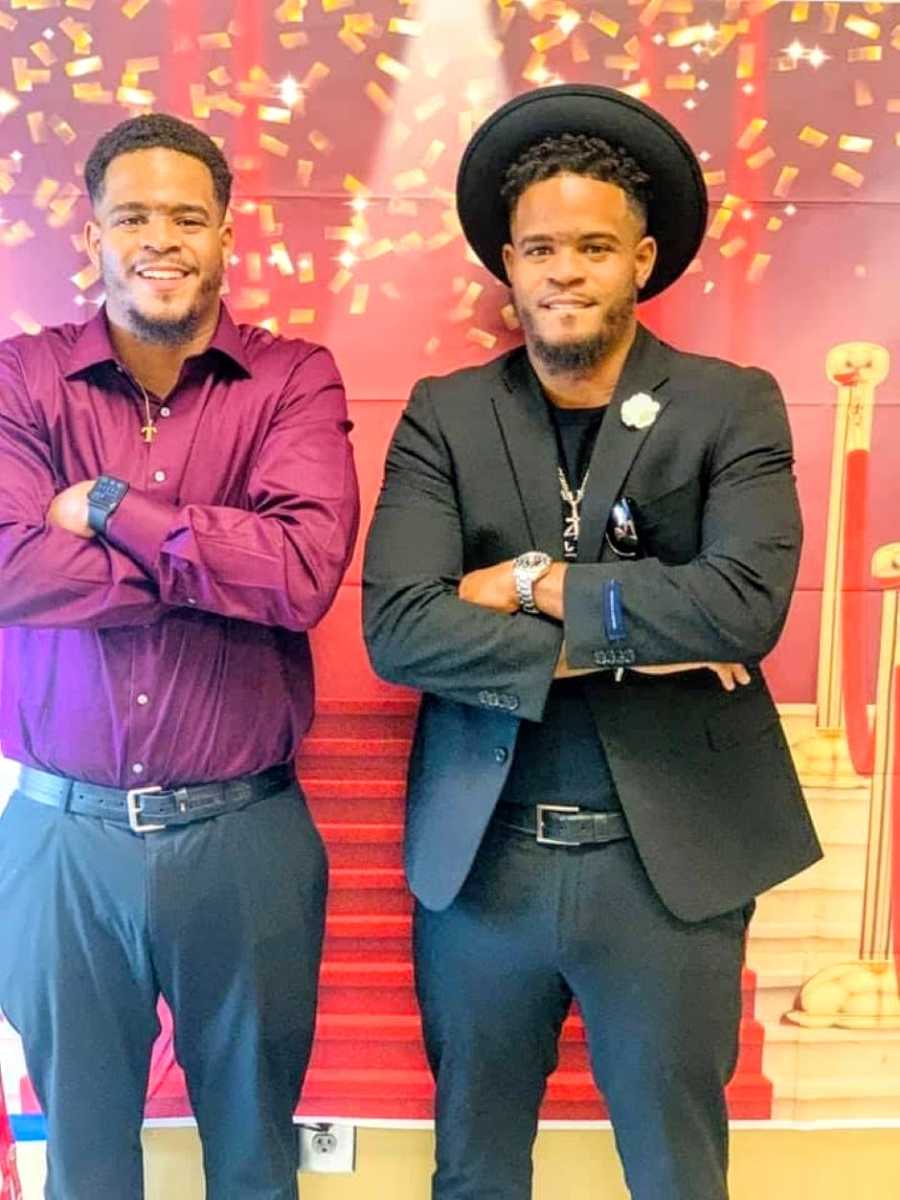 My brother and I had an opportunity to work at a group home called AMIkids and since that very first day there, the kids were attached to us because they had staff that could relate to them. My brother and I would spend so much time with those kids. They were always so excited to see us coming to work; we understood those kids. We worked there for a year and we impacted so many kid's lives, but the owner and the director didn't like what we were doing. There were a lot of issues taking place there so we would call the state and AMIkids' headquarters because of how the kids were being treated, but those call and emails didn't help. Even after countless numbers of complaints, nothing ever happened. They wouldn't allow the kids to go off campus, they wouldn't allow the kids to spend their own money, they wouldn't allow the kids to do a lot of things. Those kids were screaming for help, but help never came.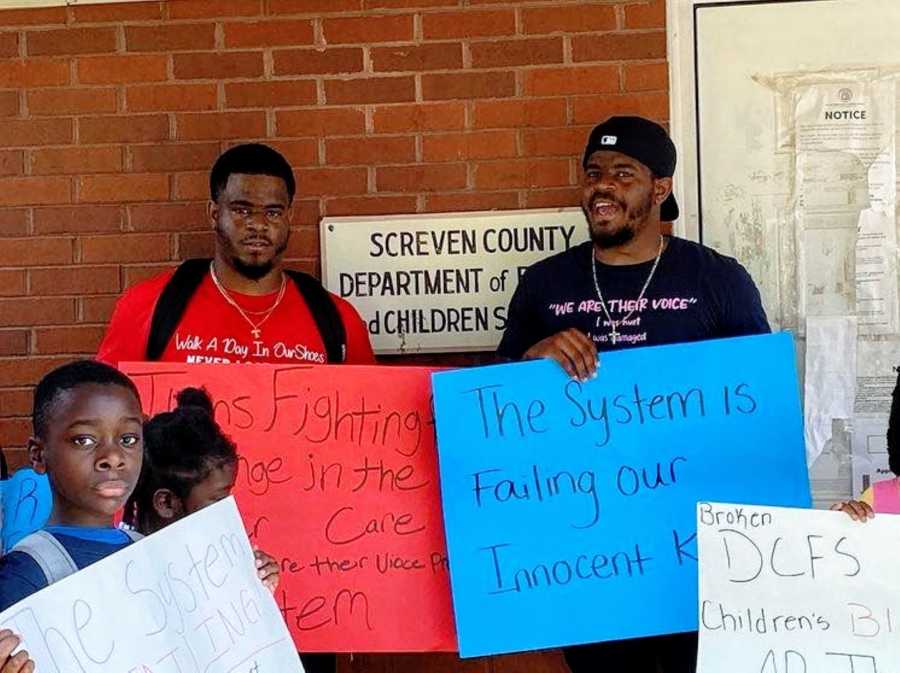 One day, my brother and I came to work and we weren't scheduled to work at that time. They told us we had to leave because they had us working the night shift after, even we had already told them we couldn't work night shifts. We realized they were doing all they could to have a reason to fire us. When they told us to leave the facility, we didn't. We told them we would stay until our scheduled time because we wanted to spend time with the kids. That's when they told us if we didn't leave the facility they would call the police on us, so we finally left and they suspended us for a week. Next thing we knew, they fired us. Those kids were broken once we left. Now, a lot of our kids that were trying to change their lives are locked up or on drugs really bad, without a positive mentor. Most of them aren't doing anything with their life.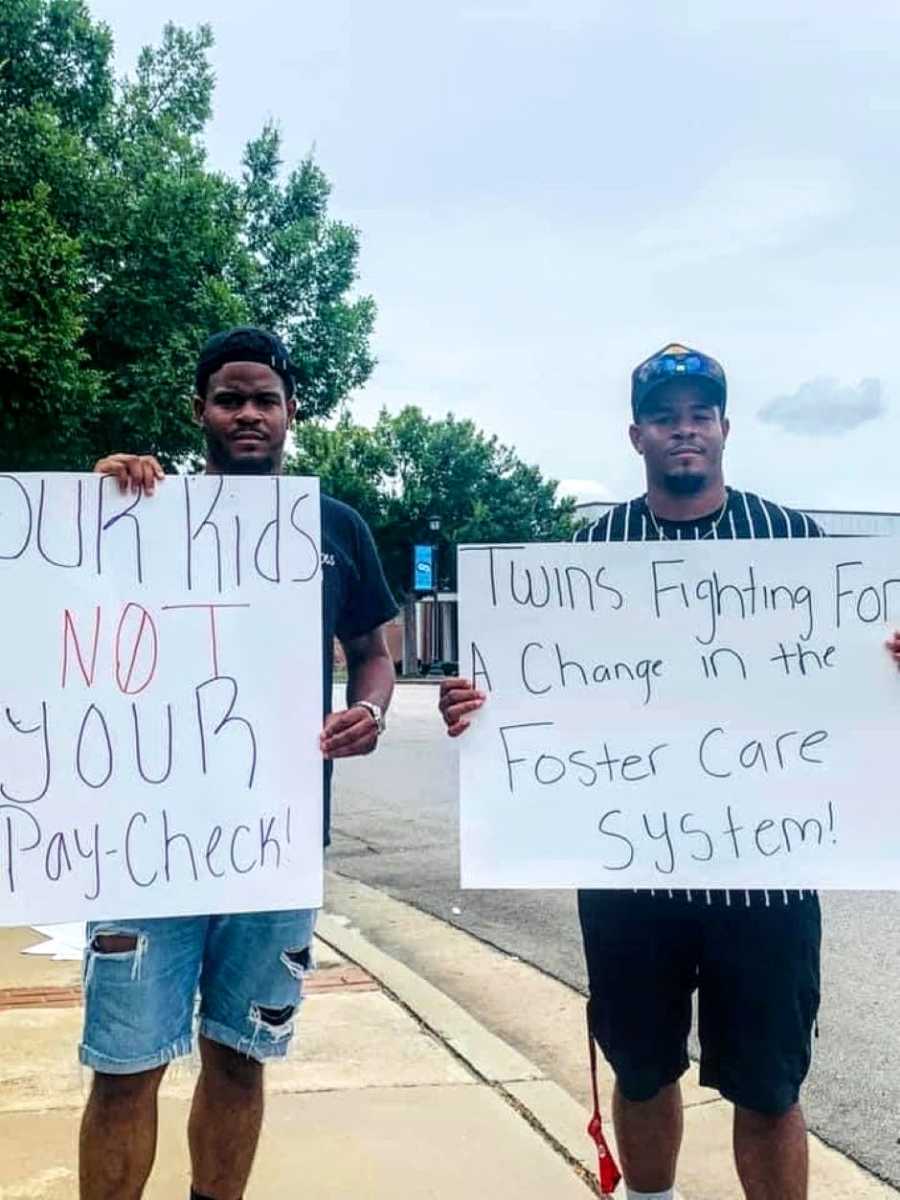 Eventually, I found other work making 6k a month, but my journey helping kids wasn't over. Despite the financial comfort, I decided to quit my job so I could focus on these kids. I realized we are their voice and they need people like us. Fighting for kids in the foster care system is my passion and I love being the voice for the children who are voiceless. These innocent kids are being abused, raped, molested, neglected, beat to death, and so much more. Our mission is to build the biggest facility in the world for kids in the system and give them a life they never had. We plan to travel all around the world to fight for each and every child who has been failed by this wicked system. Doing what we do isn't easy, but it's most definitely worth it."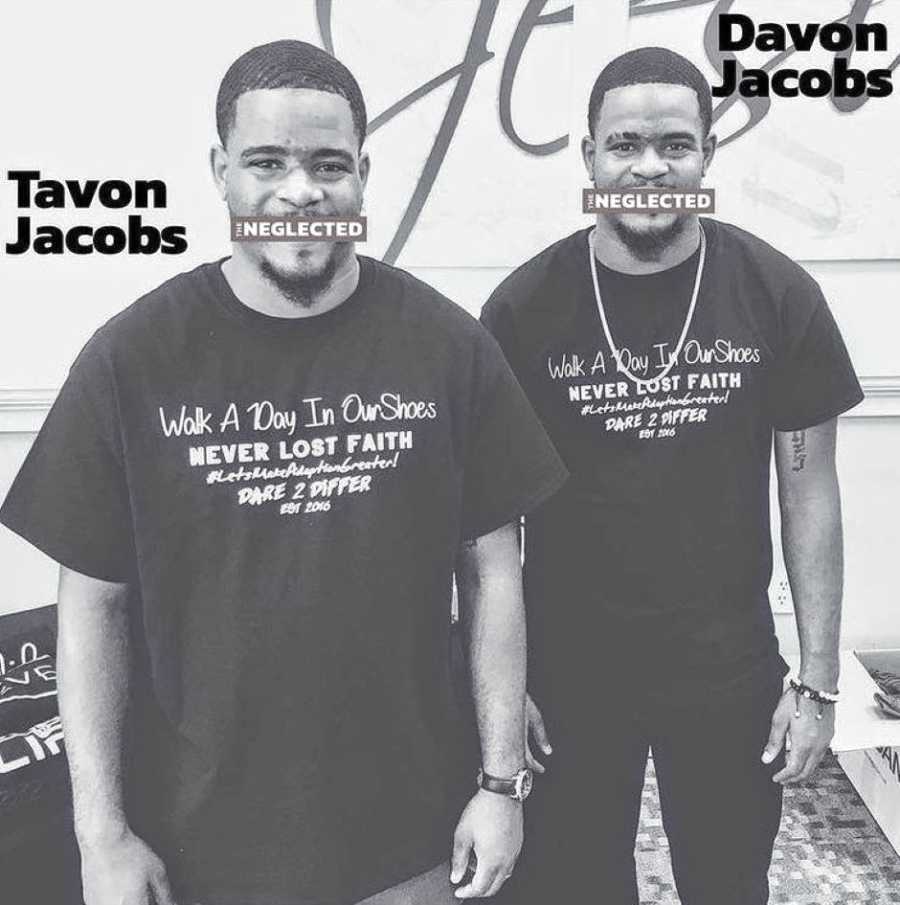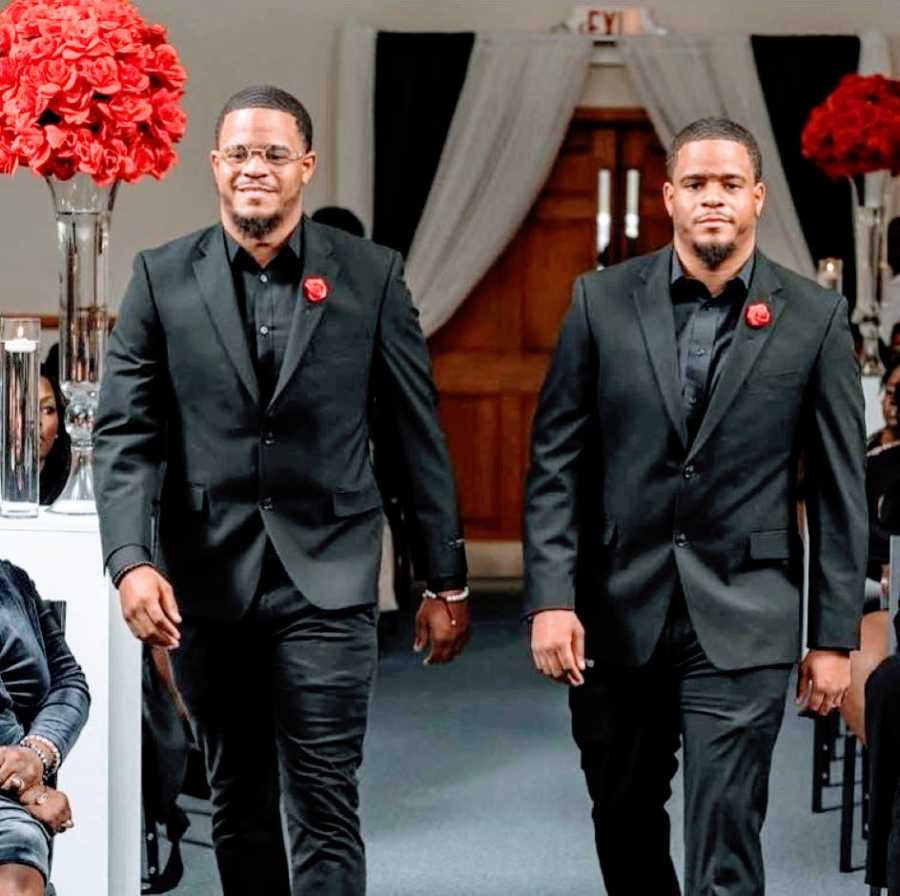 This story was submitted to Love What Matters by Davon Woods. You can follow his journey on Instagram. Submit your own story here, and be sure to subscribe to our free email newsletter for our best stories, and YouTube for our best videos.
Read more stories like this here:
'Nobody loves me. Not even my mom.' He sobs, his belongings in a trash bag for the next foster home.': Social worker shares heartbreaking story of boy stuck in 'broken' foster care system
'On her 10th birthday, her belongings were jammed into trash bags, already waiting for her. She was yanked from her entire life, and thrust into a new one.': Social worker candidly shares reality of foster care system
'You'll never amount to ANYTHING.' After a decade of living with the only family I knew, I was moved. I blew it again.': Woman shares experience in foster system, 'Thank you to the foster parents who love on us'
'My mom is sick and can't look after me.' When someone asks, 'What does adoption mean?' he says, 'It means I stay with my mama and dad forever.': Couple foster 15 kids, adopt, 'No child should go without love'
Help us show compassion is contagious. SHARE this beautiful story on Facebook with friends and family.