"Today, I failed. Failed as a mom. Failed miserably. It involved yelling. And crying. From both my daughter and myself. I couldn't do it. It was too much. The day became so challenging. I gave up. My heart hurt and I had to walk away. I think of all the days I have failed as a mom. There have been many. It usually involves disobedience, lying, rudeness, sassiness, and a whole lot kids trying to make mom cry. No. They really aren't trying to make me cry. But sometimes it feels like it.
I am a tender-hearted woman. Words matter. And they seem to matter most when they are words delivered from a child to a parent in hopes of hurting them. After all was said and done, I may have said something like, 'Well done. You did it. I am completely defeated. Anything else you want to say? Go for it. Get it out of your system.' That is when I had to walk away. My broken mom heart on my sleeve.  I had to turn and walk away before verbally wounding the child that just wounded me.
Nope, I am not over it. I feel like this day has merited a couple days of hurt, but only a couple. I was concerned after my baby girl came to me and apologized and we talked a bit. I was worried I wouldn't be able to turn the day around. I couldn't just pick up where we left off. We had a wonderful morning filled by a dreadful afternoon. So, I tried something. I fled. We fled. I packed up the kids and bonus child and we fled to the Carver Wildlife Refuge. The warm Minnesota day was what we all needed. The sun on our faces, the breeze at our backs, the water rippling as if to welcome us.
The road was flooded and the gates were closed, so we parked and walked into the park reserve. I could feel my heart rate calming as soon as we came to the top of the first hill. The gravel felt great under our feet. I shouted out an announcement to the kids each time I saw something amazing. The hollowed out tree, the snake on the side of the path, the stick that looked like a crutch.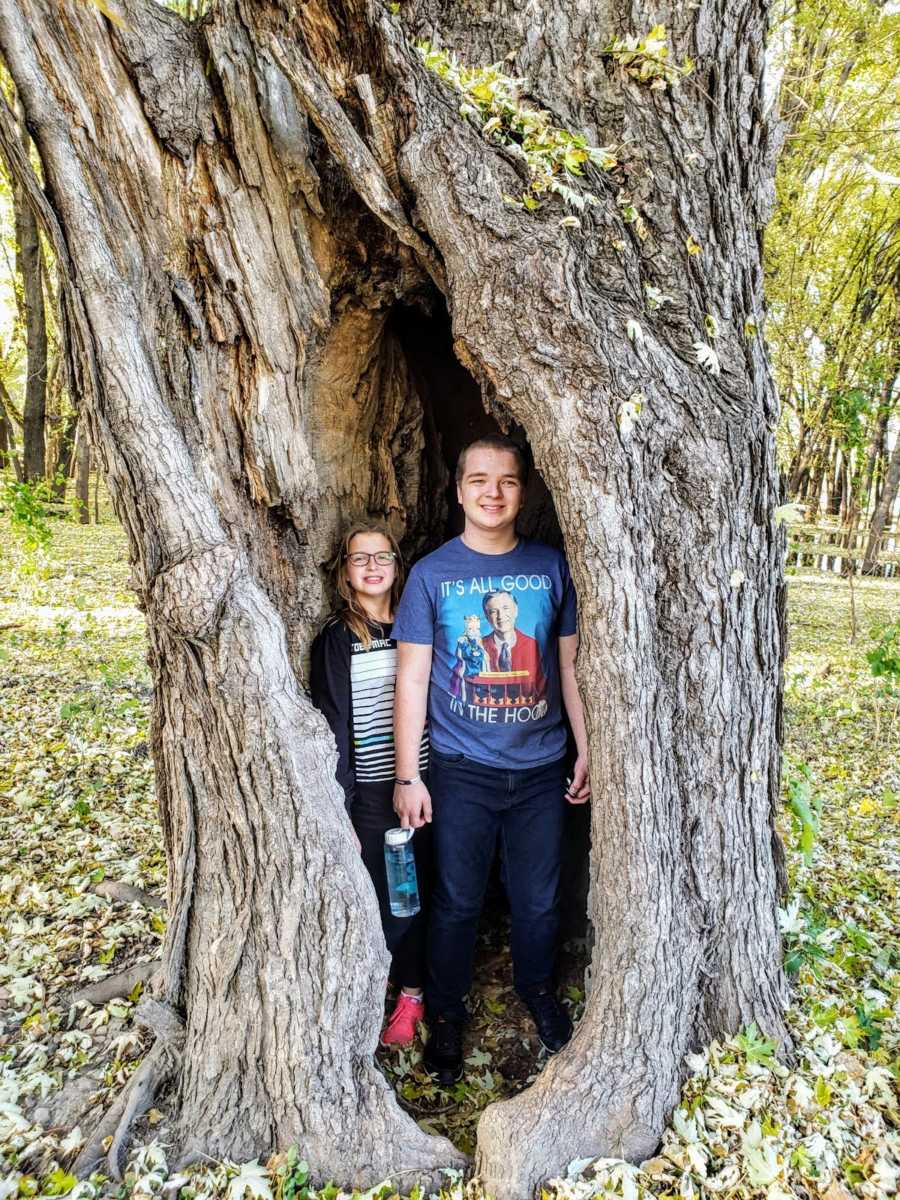 Then they started to do the same. They pointed out the beautiful yellow leaves, showed me how to throw the rocks into the water and were amazed that the water got so deep so fast. We all stopped to revel at the sound of the water rushing quickly. The Minnesota River stopped us in our tracks as it covered our chosen path through the woods. We stood there in awe. The leaves, the branches, the downed trees. Even the old relics of days gone by. A huge metal gas can, a broken trap.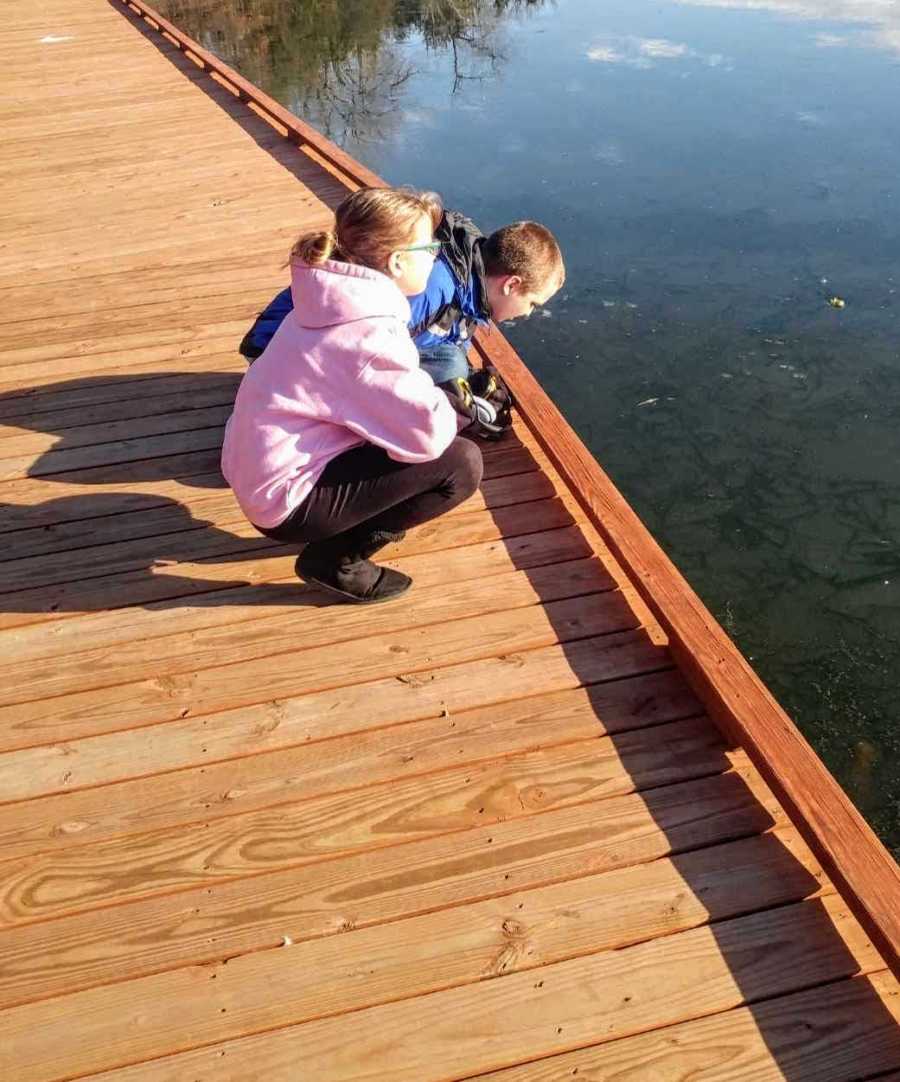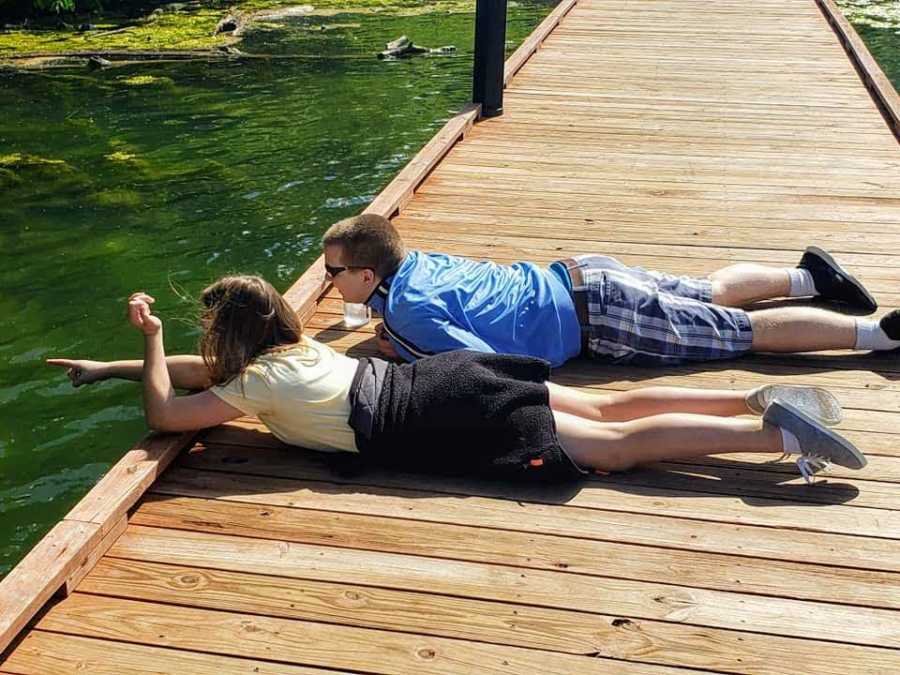 This was how we reclaimed the day. How our day was redeemed. We walked away from the mess that happened at our home and dove into all the joys that nature provides. This over 70-degree Minnesota day was balm for my weary soul. It enabled me to want to speak kind words to the child that had hurt me so. The exercise and hills enabled me to place my worries behind me. How thankful I am that I was able to find solace in God's amazingly beautiful creation today. The Carver Wildlife Refuge has done this before. All of the Earth's glory in creation is completely on display in that beautiful place.
This day ended so much more peaceful than it had begun. I was thankful. I was able to admit when I was wrong. I was able to let past hurt and defeat go. I was able to enjoy being with my kids on this beautiful day.
Tomorrow, I will get another chance. A new day will be granted to me. It will probably involve another outing. It will probably involve a lot of, 'Oh, look at that!' I am going to make an effort to love on my kids. To kiss them. To hug them. To tell them I love them and that I am so glad to be their mom. I am so thankful for second chances."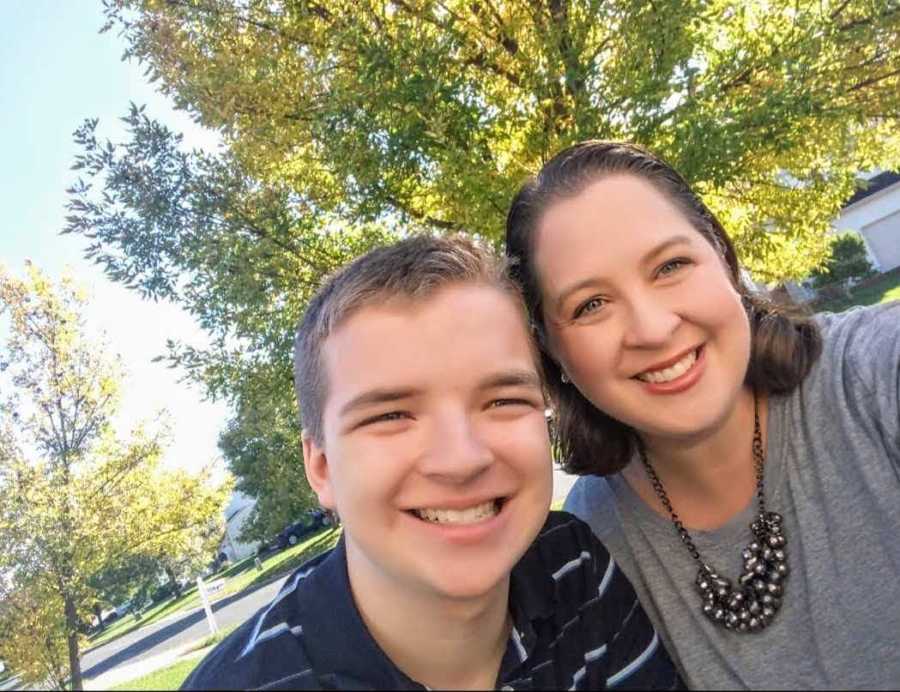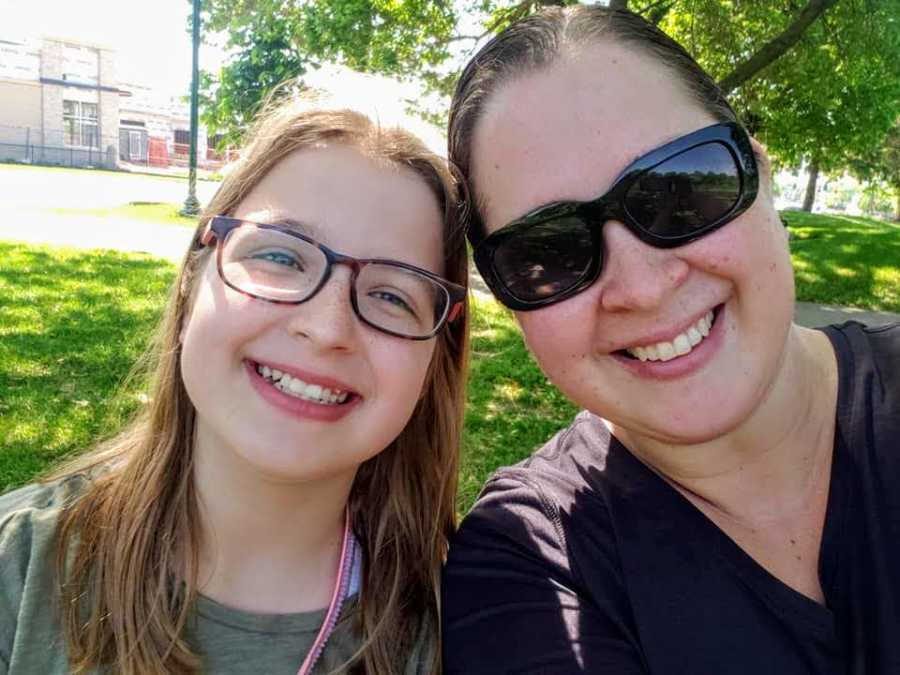 This story was submitted to Love What Matters by Kelli J. Gavin. You can follow her journey on her blog here. Submit your own story here and be sure to subscribe to our free email newsletter for our best stories.
Read more stories like this:
'Today, I witnessed someone tell a mother of 4, 'You must really have your hands full.' I winced. There was nothing positive about it. She half smiled, walked away. I couldn't stop thinking about it.'
'The nurse asked my husband, 'Are you the FATHER, or just the one she's pregnant with?' I hated the disapproving nods and strange stares. I stopped going out in public with my kids. I felt inadequate.'
Do you know someone who could benefit from this story? SHARE this story on Facebook with family and friends.