"When I was a teenager, I imagined this big, dramatic exit when I was taken from my family at the age of two. I imagined being torn from my mother's arms, shoved into a car, and being driven away as she sat on the curb in tears. That was a good story, I guess—in a way, it demonstrated in my mind my mother cared deeply about me. There were other times where I just thought somebody found me in a dumpster somewhere—I guess that's what I get for watching 'Losing Isaiah' and reading A Child Called It. The truth of the matter is, I really don't know how or why I was taken. I haven't had the guts to ask my biological mother.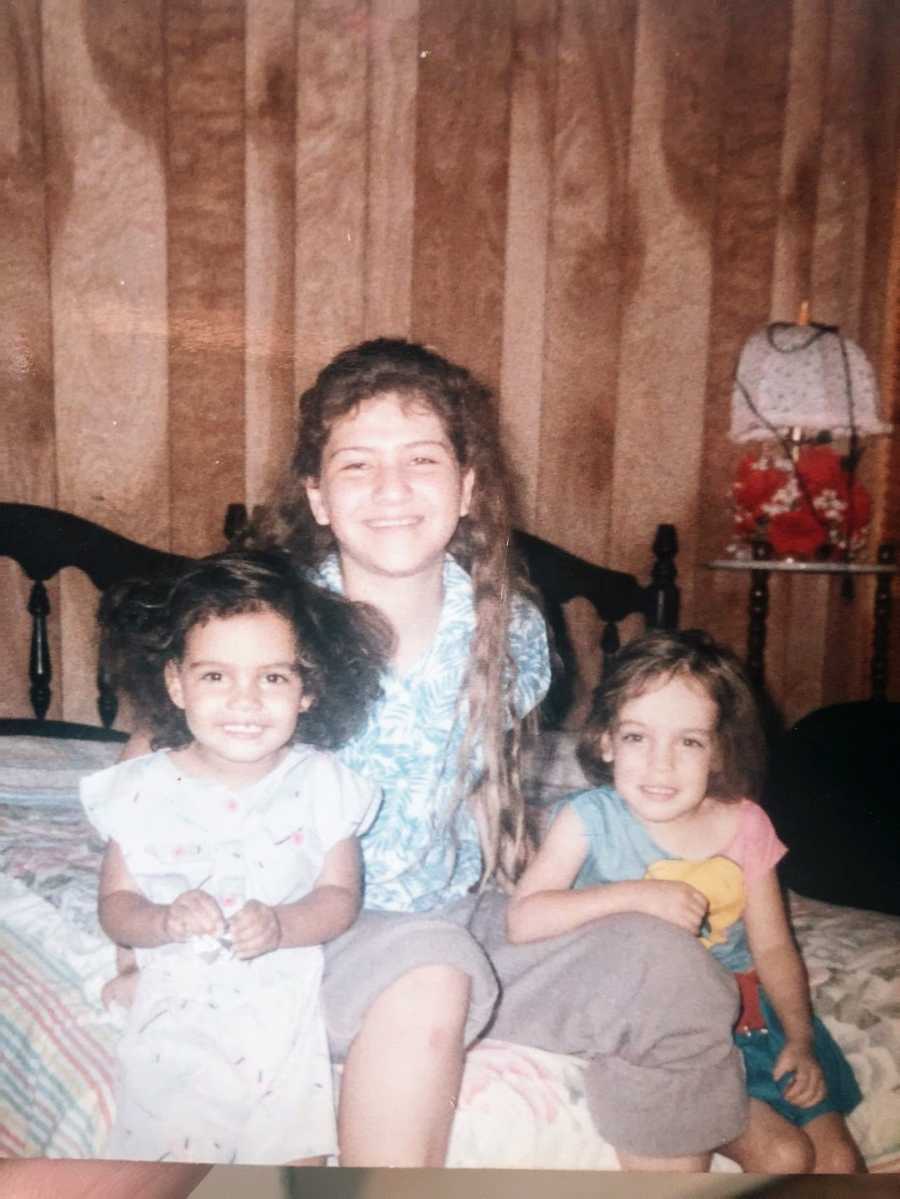 Here's what I do know: I have moved from family to family, shelter to shelter, and back again throughout my sixteen years in Child Protective Services. Some homes I vaguely remember. The names of the families escape my recollection, I was in and out so quickly. Others pulled at my heartstrings in various ways, some with deeply-rooted love, some with serious discourse, and others I remember with pain, anger, and mistrust. (I have nine brothers and sisters, five older than me, four younger. Three I did not know existed until I was eighteen years old. My step-brother on my father's side I did not know existed until recently. We still have yet to meet. Their stories are not mine to tell, but they are painfully beautiful, and I love them all very much.)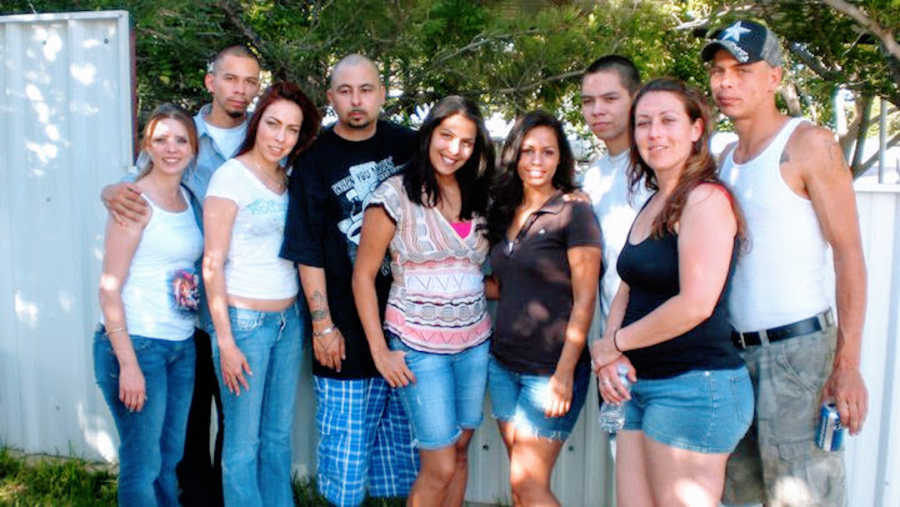 I have been wrestling with the idea of writing a picture book dedicated to foster children who have yet to find their forever homes. For those who feel lost and out of place. For the children who cringe when they hear the words 'foster child.' Many foster parents beam with pride when introducing new foster children to people in their family, or inner circle. They know they are helping someone, and are happy when they tell others. Unfortunately, when foster children hear those words, it makes their hearts sink—no one wants to be known as 'the foster kid,' even if it is the truth. It's like a curse word in some ways. I can remember it being used as such by the biological kids in the home, 'fosterio!'
With the book in mind, I decided to embark on an emotional roller coaster of my past. I ventured out into the greater Houston area to revisit the places I'd once called home. On November 2, 2020, election day and quite a controversial one at that, I began my journey. Three hours, thirty-two minutes, and forty-nine seconds worth of anecdotes and emotions are recorded as I drive to each location. Every one of my siblings grew up in twos. My older brothers together and older sisters together. They didn't live too far from us, we got to visit with each other from time to time. My sister, Trisha, and I went to the same foster home, La Familia Martinez.
A place where I learned to speak Spanish fluently, where I spent summers at the biblioteca reading and getting accelerated reader points, where I fell in love with poetry, where I made friends and enemies, and where I became a live doll for my older foster sisters. I remember my foster dad asking me to sing 'Cielito Lindo' and do cartwheels as he yelled, 'Salta, Salta! Salta!' I remember helping him cut the yard and having BBQs. We had a neighbor behind us, in which my sister and I would yell, 'Jimmy…give us some cookies!' This amazing man would bring us delicious Fig Newtons, oh so good! We used to sit in the back of Uncle Reyes' truck, telling 'yo momma' jokes with Jeremy and Joshua when they would visit. They were the best! I remember Middleton's, the grocery store in which my sister and I used to buy bags of candy and sell them individually to turn a profit. We were always hustling something.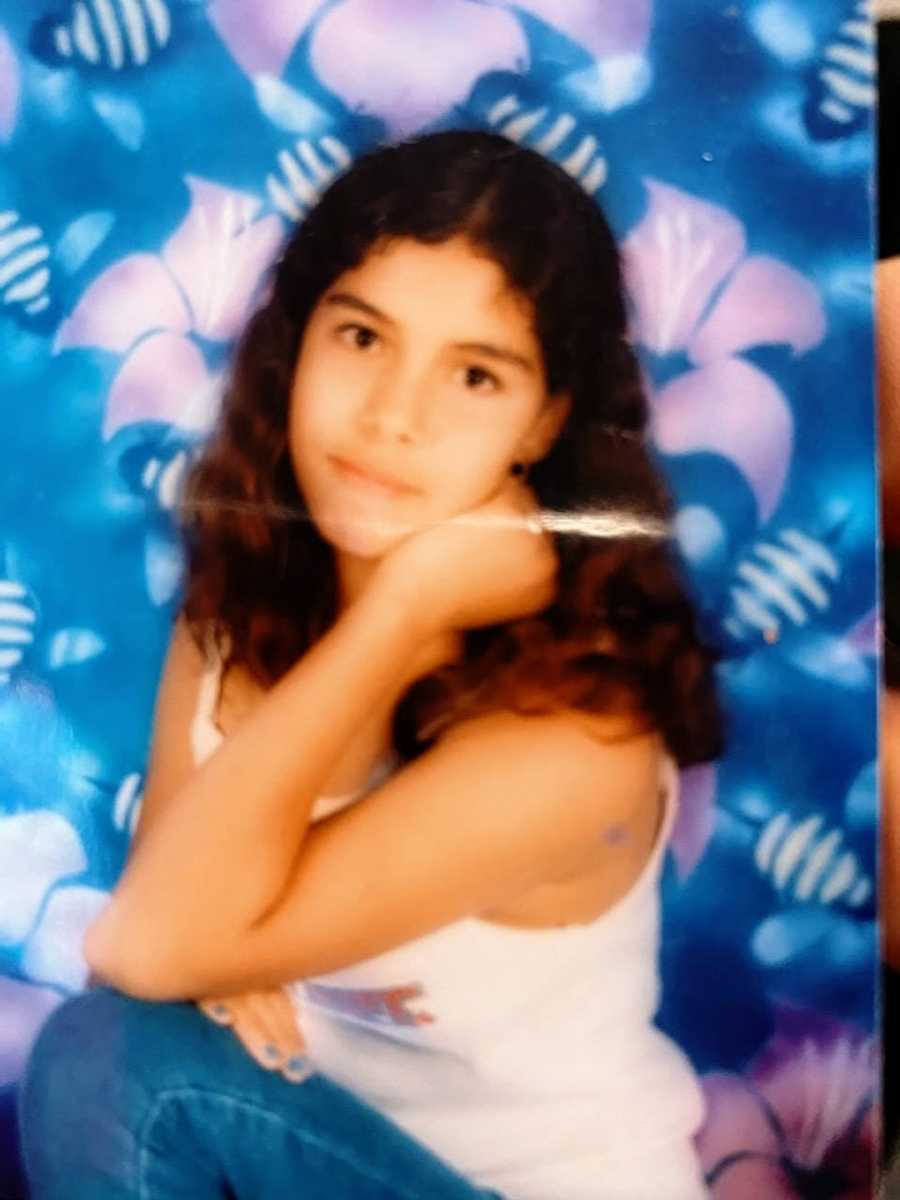 There were many good times, but some not so good. The one that sticks with me the most is when I was told I was being moved to a new foster home. I just recently had a fight at school; I was in 6th grade. This girl was straight-up bullying me. Like, closing your locker on you, sitcom bullying. I felt like I was on an episode of 'Full House.' Finally, at lunch, I told her, 'Meet me at the track after school.' So cliché right? After that, it seems as though some back-room discussion happened and a decision was made. After a decade of living with the only family I knew, I was moved. It was as if I had been torn from my family all over again without any authentic explanation. Clearly, crucial conversations are an issue for me—I still have not asked why to this day. Perhaps I don't want to know the answer or re-live the pain. I also do not want to cause pain for Mr. and Mrs. Martinez—they are good people.
I remember the car ride to my new home vividly. After loading my Mexican Man Shoe Luggage and saying our goodbyes, I buckled my seat belt and we drove away. I watched as we passed the tall downtown buildings, saw them fade to smaller stores. When I saw cows I thought, 'Where in heck are they taking me?' There were tears falling down my face. As we reached our destination, I saw a one-story brick house, with a white garage and a blue van out front. I met the Davis family. Ms. Davis had an Island accent and a daughter, Avanell, whom I named my first born after. I was their very first foster child—I'm still proud I can say that.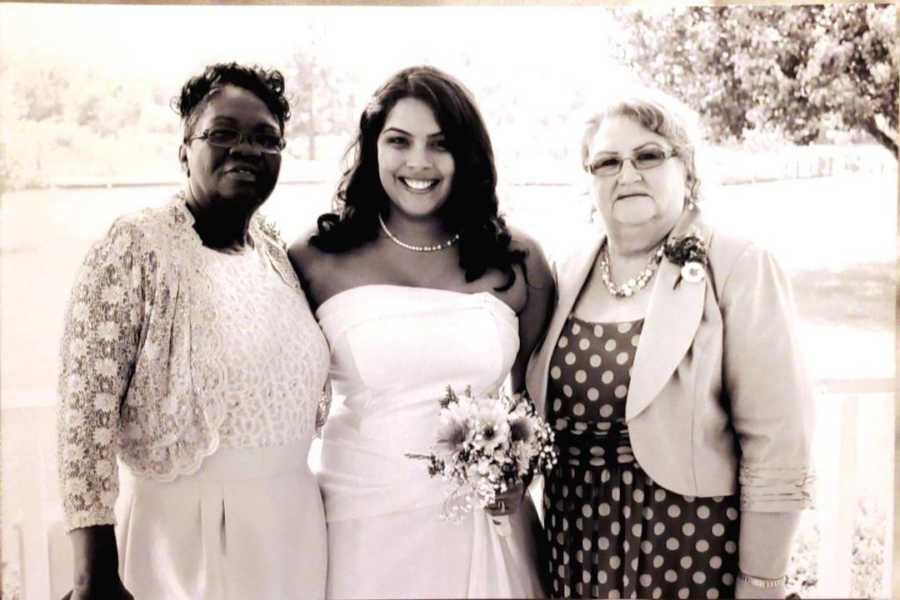 I remember Mrs. Martinez coming by that same day before the sun set to bring me some things I had forgotten. I was so sad and begged to go back home, 'Me portaré bien lo prometo,' I said. That was not happening, and now I did not even have my sister Trisha with me—I was alone. The Davis home was different, she baked loaves of bread and cakes which she had on the counter. She made me make up my bed in the morning… like, it was a rule! We had worship in the evening, this was new. I knew about God because of vacation bible school, but I never encountered Him like this. She would pray every morning at 5 a.m., and every evening at 9 p.m., she still does.
The Davis home is where I gained my love for curry chicken, and all things Island, including my Jamaican husband, Kallven. This is the place I truly learned about faith. It didn't resonate with me until I was older, but I saw God's love through Ms. Davis. She lost her mother, her son, and her daughter all within the span of six months. She lost them, and I lost them too. It was a different kind of loss than I had previously experienced, a different kind of pain. I remember the funerals, and people always being at the house. As soon as the crowds slowed another loss occurred. I began to act up, and unfortunately with the trouble I was causing, I had to move to a new foster home. Ms. Davis was dealing with grief and so was I—it was a hard time. After some months at another foster home (which shall not be named, because it was terrible), Ms. Davis let me come back home. Yes, she gave me a second chance! I totally blew it again.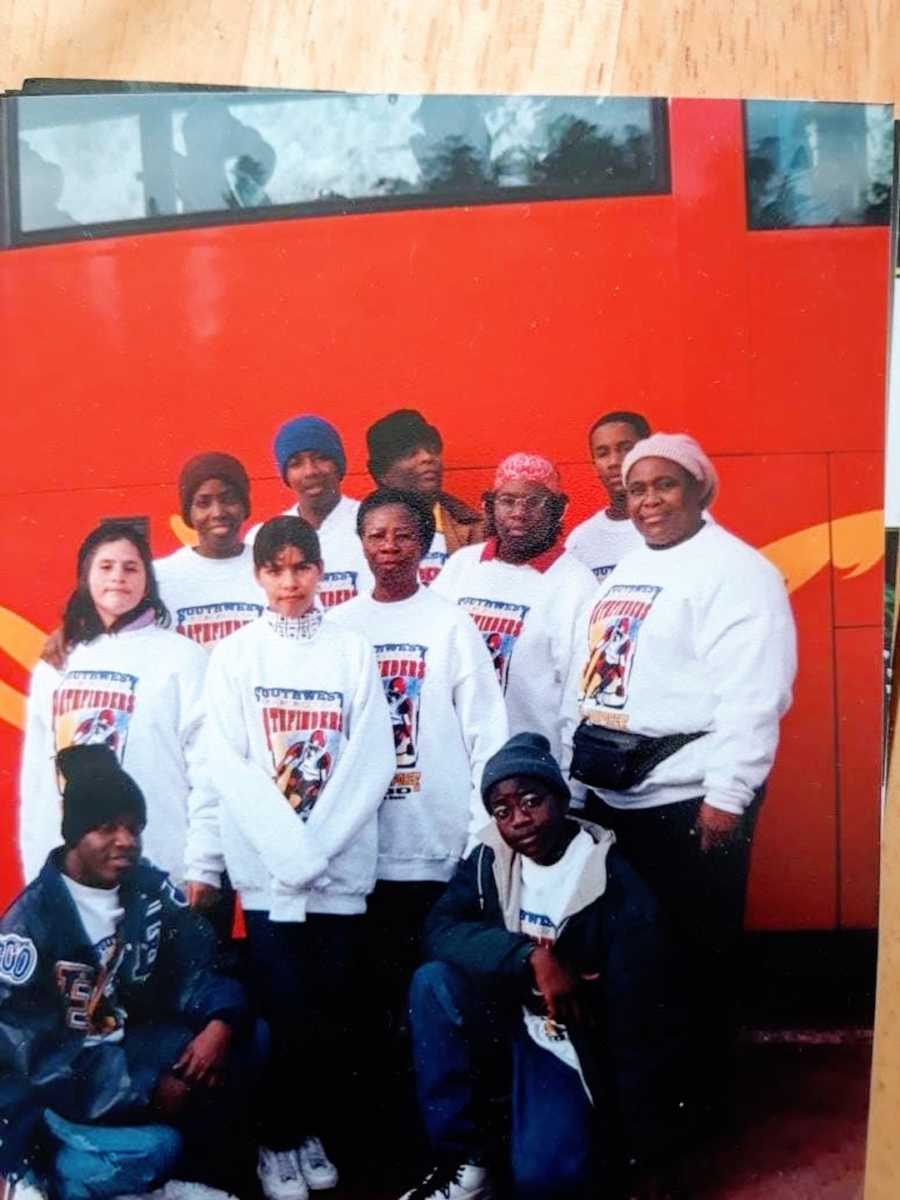 At this stage in my life I had been exposed to too much from various foster kids. I experienced pain, resentment, and loss. After this, it was hard for me to sit still. I moved to over twelve homes, shelters, and centers. I fought, lied, and did what I felt I had to. It was survival of the fittest out there. I remember being in a center and having to talk a girl out of committing suicide because I was the only one who spoke Spanish, and she knew no English. I ran away, spent a night in jail, and was told by shelter staff I would never amount to anything and be pregnant by eighteen. I was physically, emotionally, and sexually abused, and I learned the world was an evil place. I told myself if I was going to amount to anything, I was going to have to depend on myself. I began working at the age of sixteen. I have always had one to three jobs at a time since then. The last home I was in was a shelter that no longer exists. I was there for five months, and all I remember is working and going to school, among more heartache and pain.
The one thing I can say is I have always had mentors from various places who would show up for me in impactful ways. Ms. Ethridge was my third and fourth grade teacher who also played the organ at church. She was always kind to me, and it was clear I was not the best student. I know, because after a decade in education I realized she always had to give me a job to keep me on task. We are still in touch today. I had two teacher mentors who paid for my project graduation, even though the shelter refused to. When I moved to Galveston after graduation, they purchased my first dish set and comforter. They took me to the famous Gaido's to eat, and Mrs. Platt wrote me letters to keep me going. Mr. Muse! The amazing director at the transitional living center, who always kept it real and treated me with respect. He has left a lasting impression on me and is the reason I believe strongly in transparency.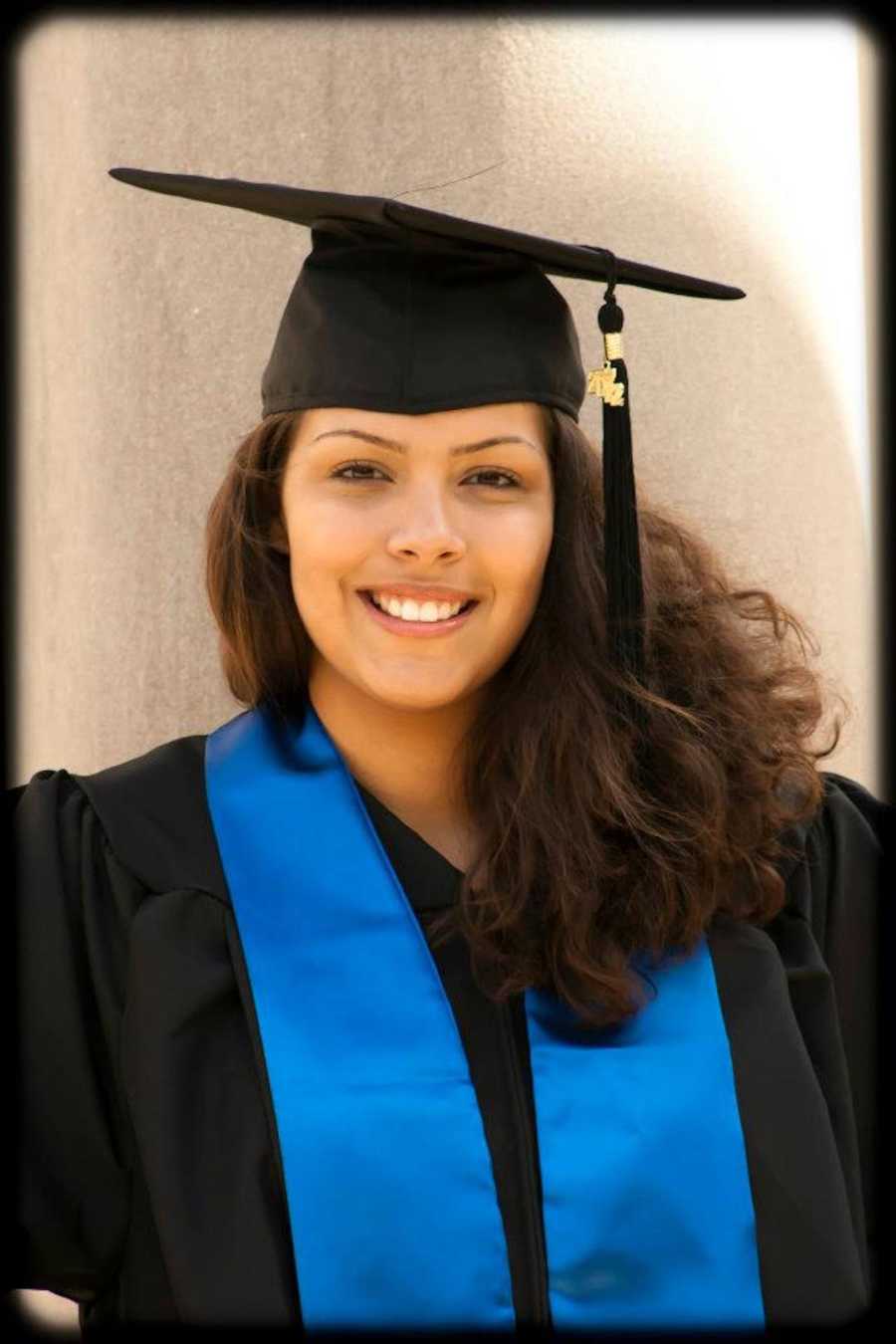 Lastly, my mom, Ms. Davis. She allowed me to live with her as an adult twice more. Once when I couldn't afford my own place, and again when my ex left me at the altar. She has been my constant, my person, the person I turned to when I need advice. I would not be who I am today without her. Who am I? Well let's just say I did amount to something, and wasn't pregnant at eighteen. I like to say I wear 'Many Hats,' which is the title of my blog. I am currently a wife to my husband of six years and friend of over twenty-three years. I am a mother of two beautiful girls, Lilly, age five, and Eden, age four. I am a blogger, and currently am an assistant principal for an elementary school in Houston. My experience as a foster child has allowed me to understand people better, or as Atticus Finch would say in To Kill a Mockingbird, 'You never really understand a person until you consider things from his point of view… until you climb in his skin and walk around in it.'
My advice to people who want to become foster parents is to educate yourselves. Understand what it means to work with children with traumatic backgrounds. Build capacity within yourself, be a mentor, have patience, and make a difference in the life of a child. Children who need the most love often express it in the most unloving ways. Thank you to all the foster parents out there who love on children looking for their forever home. As for my book, be on the look out, it's coming soon."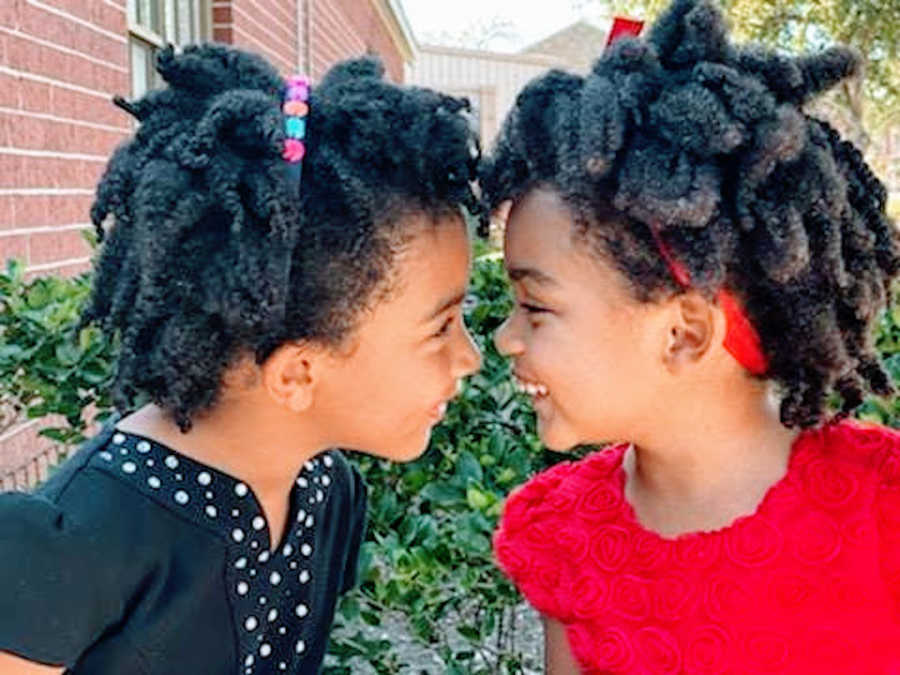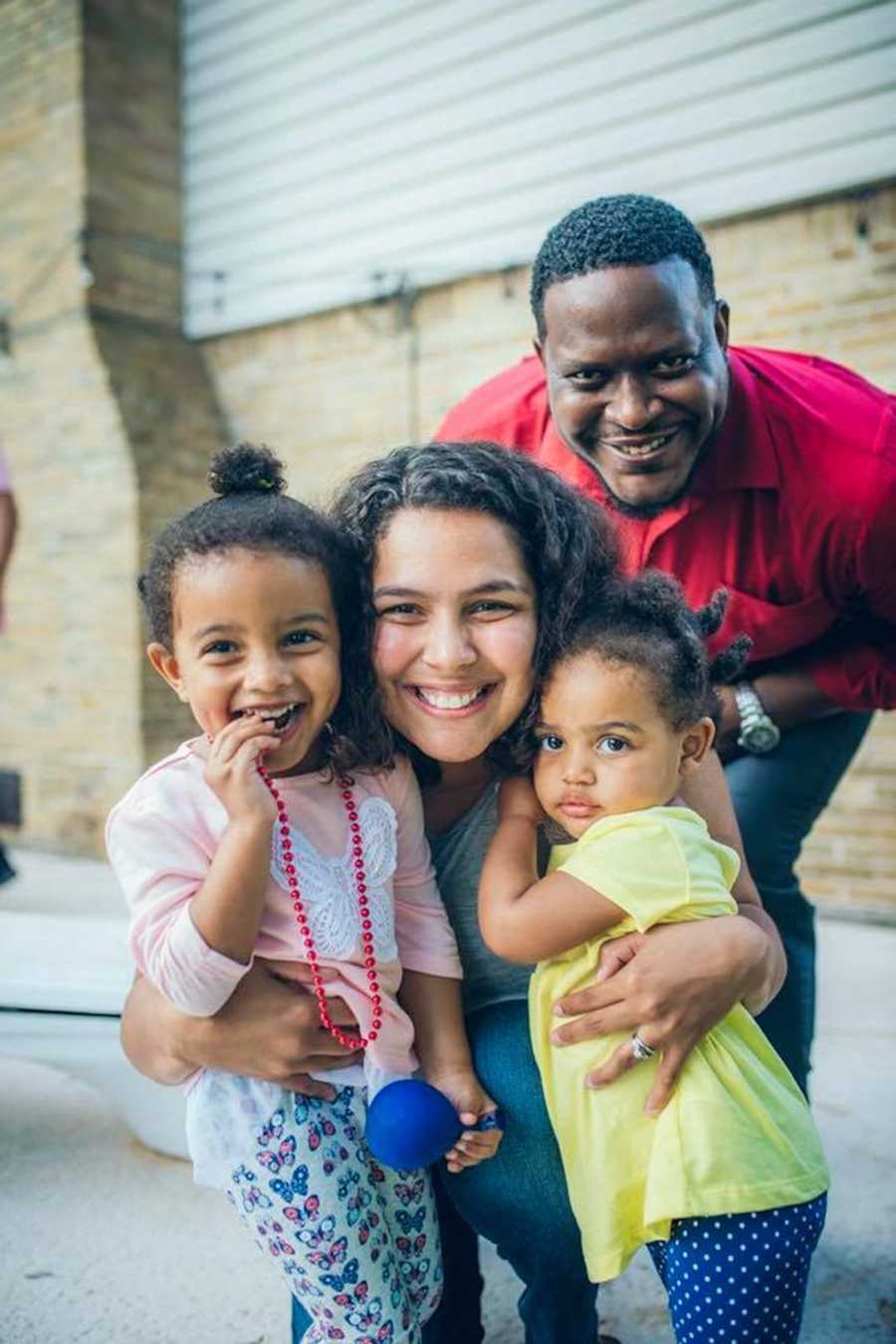 This story was submitted to Love What Matters by Eva Morgan of Houston, Texas. You can follow her journey on Twitter, her blog, and her podcast. Submit your own story here, and be sure to subscribe to our free email newsletter for our best stories, and YouTube for our best videos.
Read more stories about foster care:
'She was sitting in a shelter with no place to call home. A teenager, she'd already given up on being adopted. Then I received a text: 'Hey, Autumn. You still interested in foster care?': Couple adopt teenager from foster care
'Your parents don't love you.' I was told my father was a one-night stand no one knew. I lived my life believing I'd never find him.': Young woman in foster care reunites with long-lost biological dad
'His mom is a crackhead, isn't she?' The woman in line was relentless. She just didn't get it.': Mom reflects on complexities of foster care, 'We are merely called to love'
Spread beauty and strength for others. SHARE this story on Facebook with family and friends.