"It's not the house that makes the home, it's the people and the memories that live there.
A thought to live by. A thought to take comfort in. A thought I held in my mind with the daydreams of my future and a reality we began to create in March 2016. A reality, that is, until that day in December. So now, what happens when half the laughter that filled the rooms, half the heart that gave the love is suddenly gone, taking the memories meant for the future with him? What happens when the driveway stops crunching, those same worn Jeep tires come to a halt, the door stops slamming, and the spot on the couch grows cold?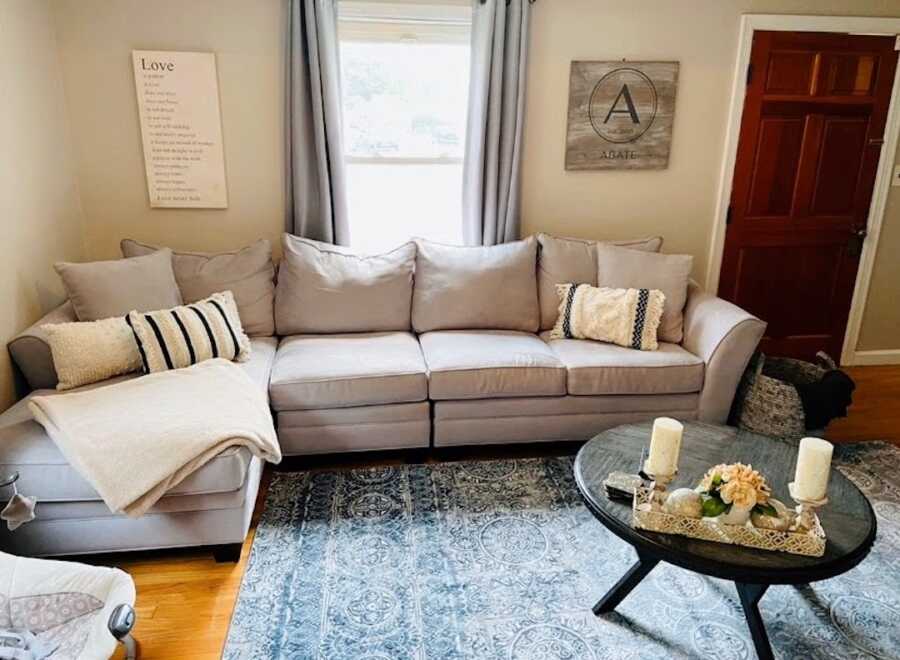 I'll tell you. That 'house' with its simple wood walls and plain red door becomes an extension of the person, the half that you lost. When his arms can't wrap around you, the walls protect you. When you can no longer hear his words, the creeks and cracks offer even the smallest sounds of familiarity you crave. When his good morning is now a whisper in your ear, the sunlight streaming through the kitchen window offers a warm spot to drink your coffee. When his hand isn't there to lead you, the worn, wooden floor reminds you of your way. That house, your home, becomes the closet thing you get to going back in time, to reliving.
Our little white cape with its black shutters and cherry door has been my solace, my safe place, my refuge. My biggest, tangible connection to our life, to Joe. It was the backdrop of our life, the keeper of our memories, and the promise of our future. And here I am with the second worst part of my new reality, saying goodbye and closing the door, literally. A decision that comes after months of research and exhausting all options, the last thing I wanted or imagined. In the all too near future, I will shut the lights and lock the door to our little home for the last time.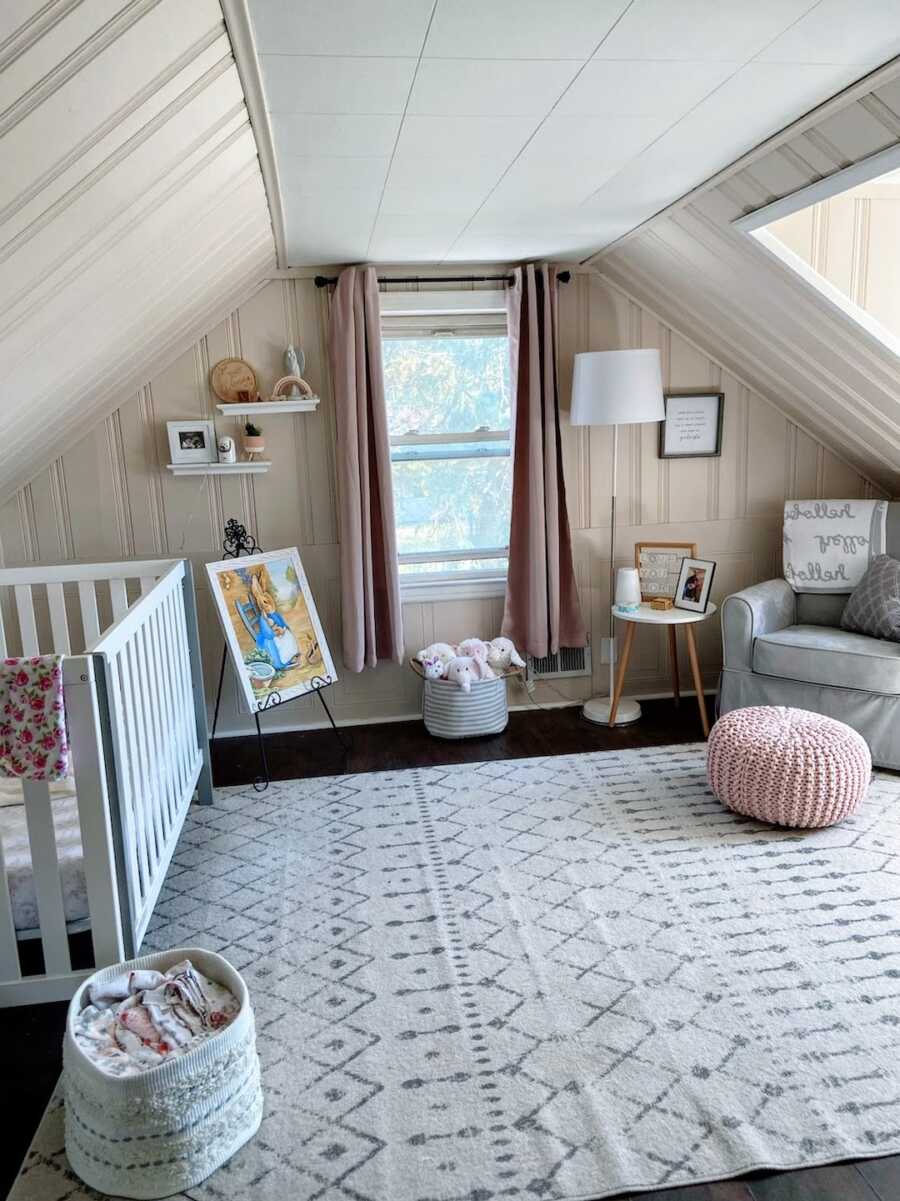 Vienna, Lily and I moved into my parents' house, my childhood home. A place I planned my future, not the place I pictured the future me living. Two out of the three of us are adjusting just fine. To say I'm fortunate to have my parents is an understatement. At this point, I don't think my world could turn without them. Joe and I spent a year and a half here before our wedding, and I try to take comfort in that, but the honest truth is… it isn't our home.
Home. It's where the heart is. I know, I know. I cringed at the cliché, too. But friends, I'm tellin' you, it really is the truth. I think our homes are the hearts of our lives. They begin open, ready to be filled, optimistic and hopeful. Then day by day, sometimes quietly and others fierce and fast, they collect our memories, keep our secrets, heal our heartbreak, and share our deepest joy. And no matter how filled they feel, there's always room for a little more.
In five short years, our home was filled with the making of our lives together. One of my favorite things about our home has been the views it's created. I've shared it before, but so often I find myself catching a quick snapshot, but with it, capturing a story. I walk in the kitchen and see our counter stools. Immediately, my mind goes back to being at work when we first bought the house, Joe sending me a picture after he built them with the wood on the back of one breaking because he screwed it in wrong. I face the living room and see two different couches, a few different rugs, the newest arriving two days before Vienna was born. I see our Christmas tree, 2 feet too big, and the armchair Lily would curl up in. Our stairs may be my favorite, the path to Vienna's room, the second and third one creaky. I'd stretch my toe to the fourth one, careful not to breathe as she fell asleep.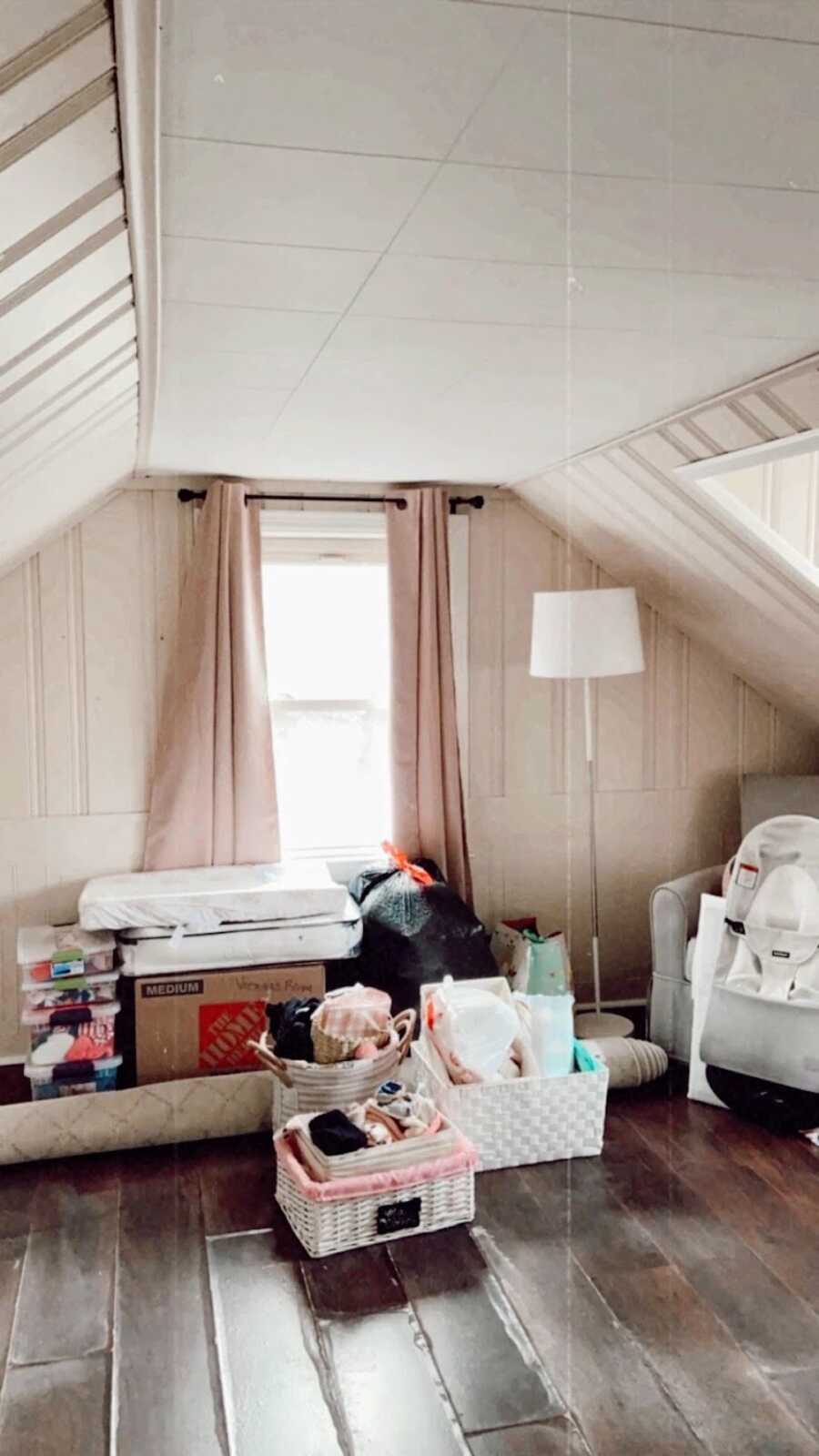 Oh, Vienna's room. The sloped ceilings and peachy pink painted panel walls. Joe sitting on the floor, tools and crib parts scattered, directions in hand in his blue flannel pajamas because I insisted we build it before we went to bed. The cozy corner with the armchair I rocked in, Joe bent over to kiss her as I finished feeding her before bed. The living room window where I'd watch Joe come down the street from his run in his black Nike t-shirt and Under Armor sweats (always). I stand on the front lawn and see our wooden initials on the front door, the TV playing in the living room, the glow of V's night light in the dormer window. I hear the laughter, singing, tears, bickering, and the peaceful sound of our silence. Each view a chapter of our story.
We always said this house was just a starter, but now it'll forever be our home, where our life began, our family started, and our hearts lived and loved together."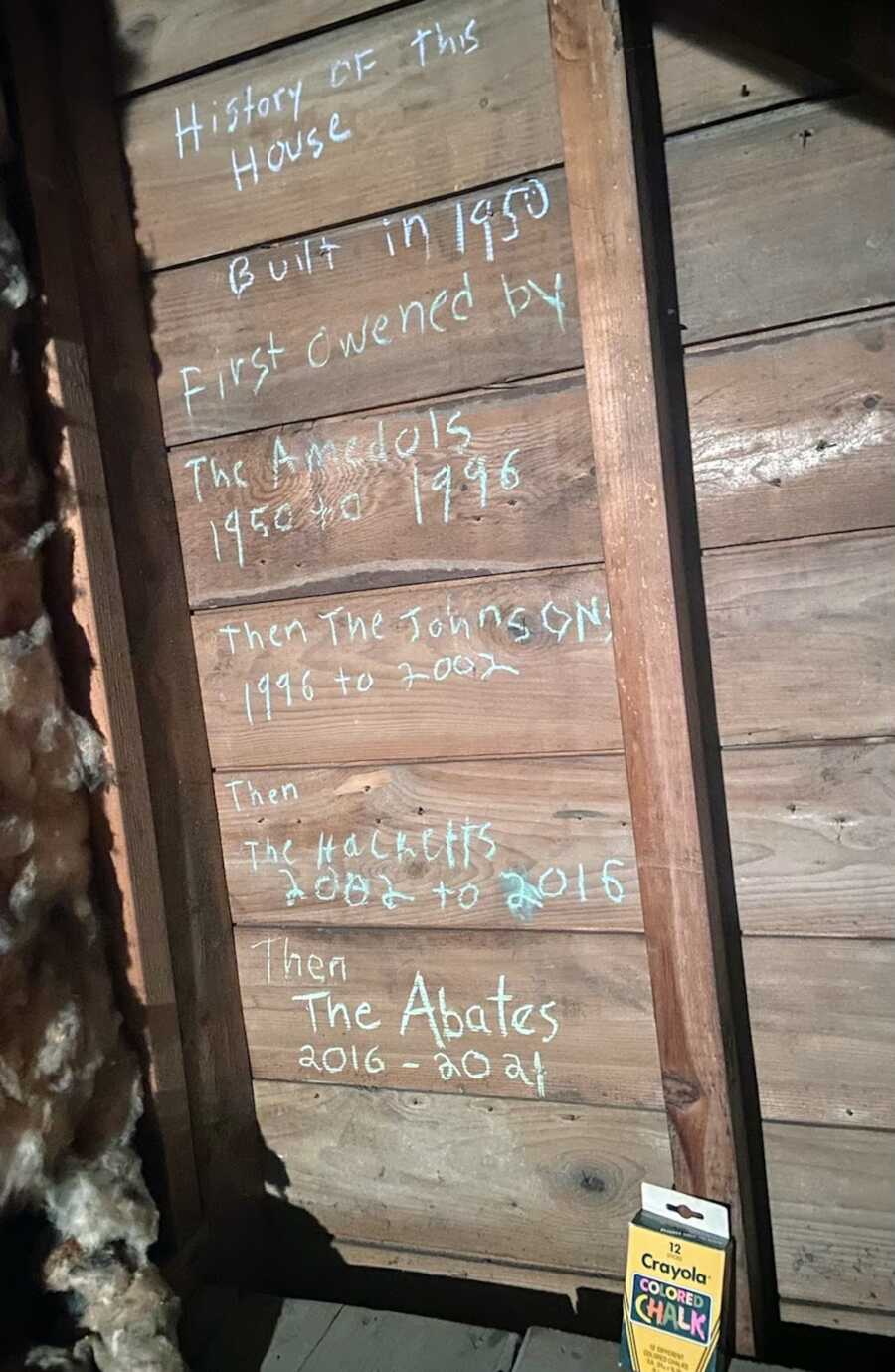 This story was submitted to Love What Matters by Meghan Abate. You can follow her journey on Instagram and Facebook. Be sure to subscribe to our free email newsletter for our best stories.
Read Meghan's backstory:
'We have your husband.' A pit formed in my stomach. Looking back, my heart hadn't really begun to break yet.': Widow shares 'the pits and peaks of grief' after losing husband
Read more from Meghan here:
'These days, my face couldn't be more fake.': Young widow shares pain of hiding grief, forcing fake smile
'We won't wake him up with morning snuggles and coffee in bed. But we will celebrate him.': Widow shares grief, celebration on Father's Day
SHARE this story on Facebook to help support friends and family who are grieving.