"Being the mom of a disabled child is not for the weak.
You have to think of things no one else does.
You have to plan around your child's immobility.
How accessible is something going to be?
Will I be able to use the lift on my van?
The extra stuff you have to bring.
The weather.
Meltdowns.
And so much more.
Our world is not accessible.
Not even close to it.
Our world is not fair to all.
It's not inclusive.
Today was Mary's Easter party and I was reminded of just how exhausting, secluded, and sad this life is.
The egg hunt was switched to outside on a soaking wet playground with rubber mulch instead of in the gym or library where the balloons I brought would work.
Now it was not accessible or inclusive.
When the students all walked outside to the playground, Mary was at the back with her aide.
Once the sidewalk stopped at the rubber mulch, that's where Mary stopped.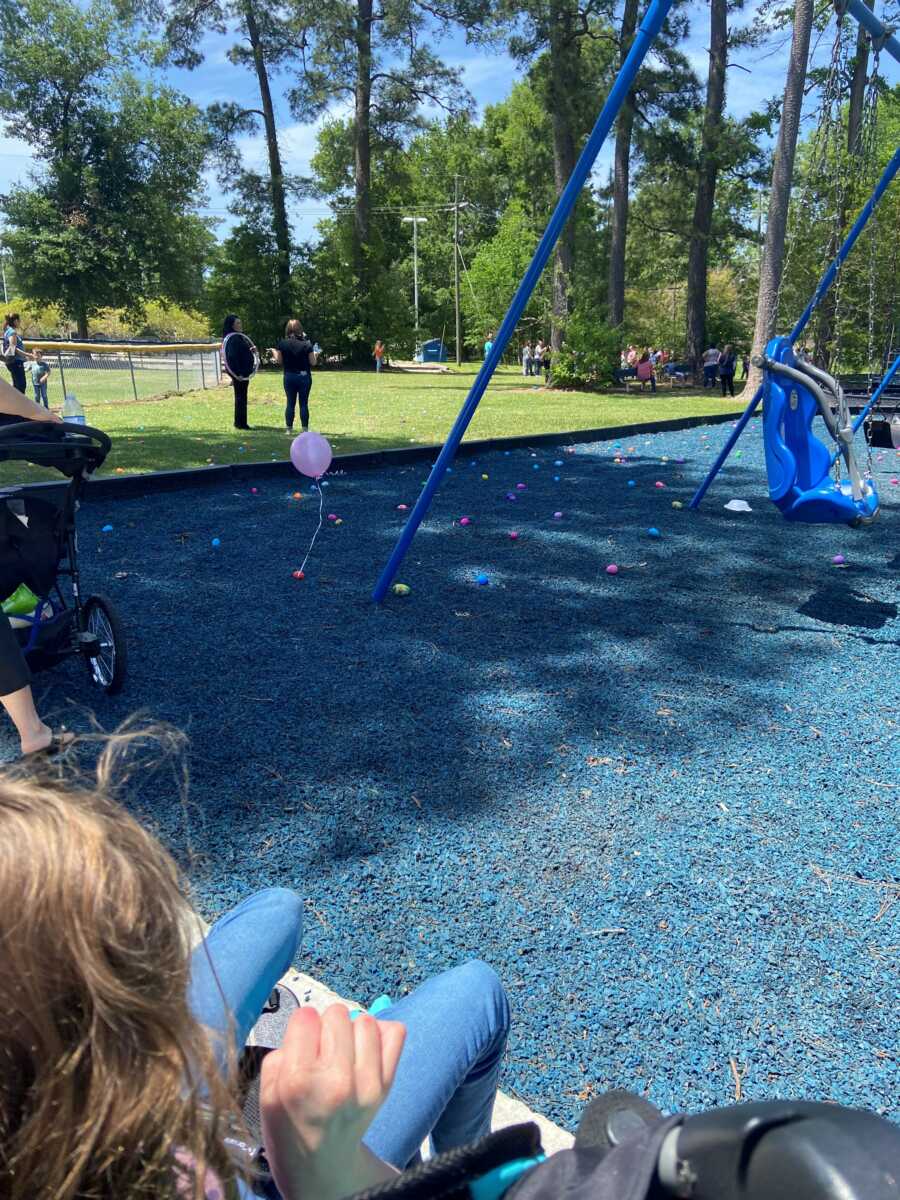 Her grade continued on, over the mulch, over the barrier, and into a grassy tree area far from Mary.
Her teachers pumped the students up, told them the rules of the hunt, and off they went.
But Mary sat in her chair, watching her friends scramble for eggs.
I got her out of her wheelchair and walked her through the stupid blue rubber mulch that I hate so much.
If you don't have a child who struggles with mobility, you really have no idea how much it sucks.
The balloons blew all over the place so she struggled to grab them.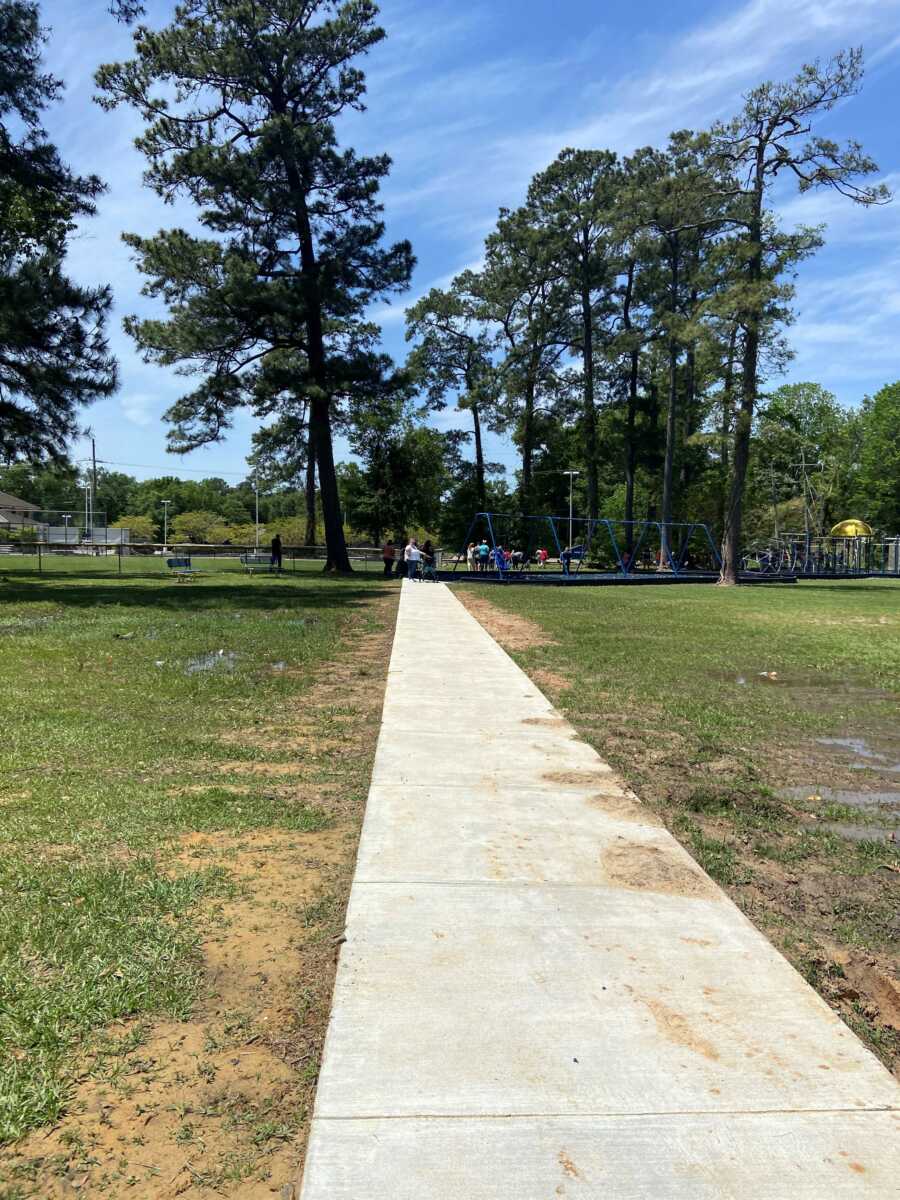 Once the egg hunt was over, we went back inside to play a game.
Once again, Mary was at the back of the class watching everyone else have fun.
Do you know how exhausting it is to be the only one to think of accessibility, inclusion, and more?
Always being the crazy mom asking 100 questions about something as simple as an egg hunt.
Begging for your child to be included.
It shouldn't be this way.
Inclusion should be the norm.
The entire school should be accessible.
Public places should.
The disabled deserve so much better.
Include them.
Help them access the world because it's the right thing to do.
I fight for accessibility and inclusion because my daughter depends on it!"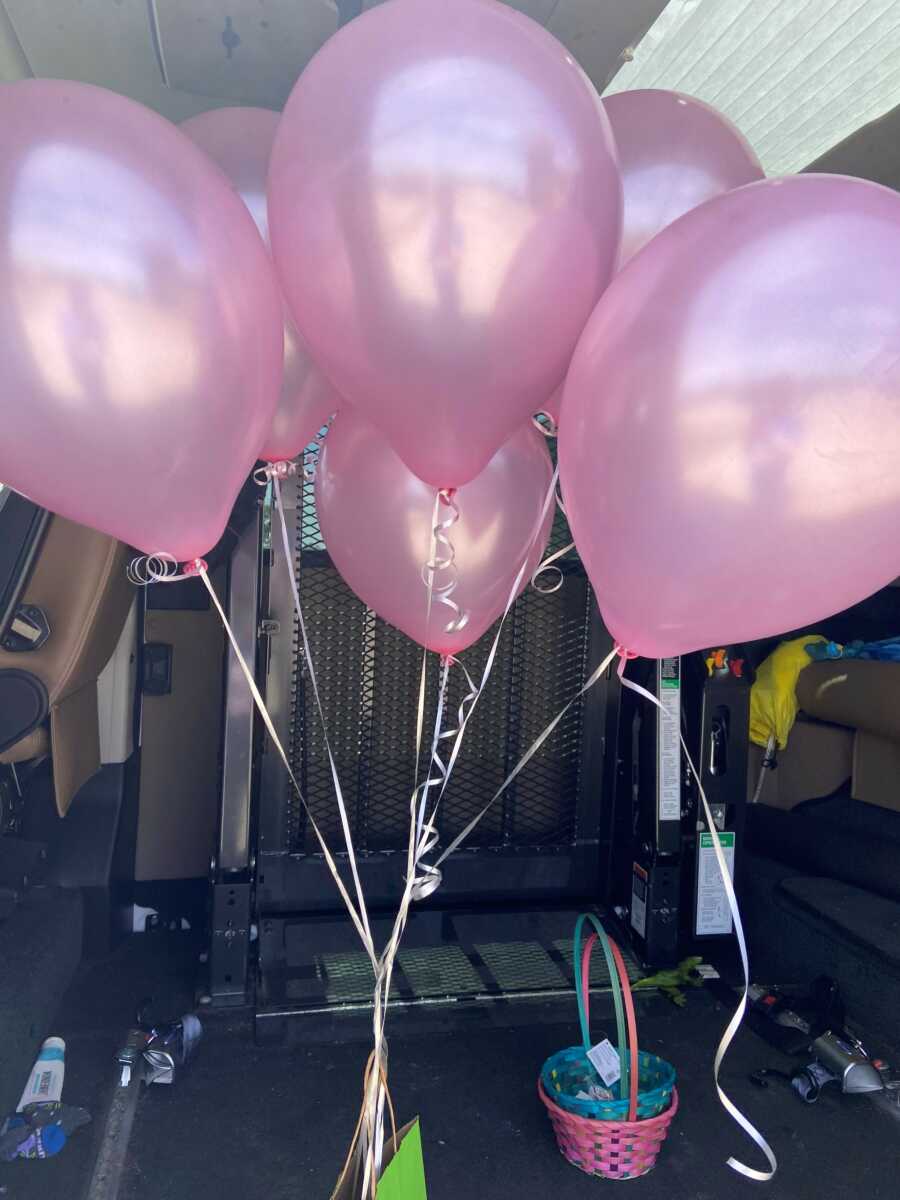 This story was submitted to Love What Matters by Kalyn Pedigo. You can follow her journey on Instagram. Be sure to subscribe to our free email newsletter for our best stories.
Read more stories like this here:
'I went to a play date at someone's house. As I stepped through the front door, the mom giggled, 'Mimosa time!' and my body froze up.': Mom shares fear of judgement over sobriety, 'Alcohol free is a choice and shouldn't require an explanation'
'How was your first day of school, honey?' He mumbled, 'The mask was hard.' Inside, I felt so much sadness.': Mom thanks school staff, 'You are leading with your hearts, and it shows'
Do you know someone who could benefit from reading this? SHARE with all the amazing special needs parents out there!