"I was at the farmer's market, basket in hand, a toddler on my hip, two more boys in tow. Mentally going over my list, hoping I had brought enough bags to hold the produce I needed to feed my army of tiny male humans for the next week.
'Come on guys, we need peppers, here are some beautiful ones! Let's count together, 1…2…3…4…' 'Okay, so if it was $4.67 and you gave her $5 how much change should you get back.' The youngest was already biting into a yellow pepper like an apple.
She came up behind me. Distracted by my full hands, I didn't see her at first, but he did, and I felt him tense up. He buried his little face in my shoulder and shouted 'No!'
Turning, I saw someone I vaguely know reaching for him. 'Looks like he doesn't want to go to you,' I said brushing it off.
She looked offended and tried to tickle him instead. 'No!' He screamed again.
Getting a bit more forceful, I told her, 'he obviously doesn't want to be touched.' She huffed away muttering something about him being rude, or maybe she was muttering about me. I'm really not sure.
Either way, I wasn't the rude one.
I beg you to ask yourself before you approach a child, 'would I interact with an adult this way?' Would you walk up to an adult and tickle them? Would you reach out and touch their hair? No. It's creepy and awkward.
Children are not people in waiting, they are people now. They are entitled to their own autonomy and teaching them to accept touches or affection from an adult to save their feelings is a terrible idea. I want my children to know their body is their domain and they owe no one access to it.
Don't guilt them into giving you a hug. Don't ask again for a kiss if they say no. Their no should be respected as adamantly as a woman on a date.
Respect their no, so they will someday respect someone else's.
I have sons. Teaching them consent starts now, not at 16 the day before their first date. It starts with how you allow them to be treated, not with how they treat others.
Help me raise men of integrity who respect everyone around them. Help me raise men who stand up for what is right if they see someone being treated badly. Help me raise men who empower those nearest to them by honoring their boundaries without question.
Help me raise the kind of men this world needs. They don't happen by accident."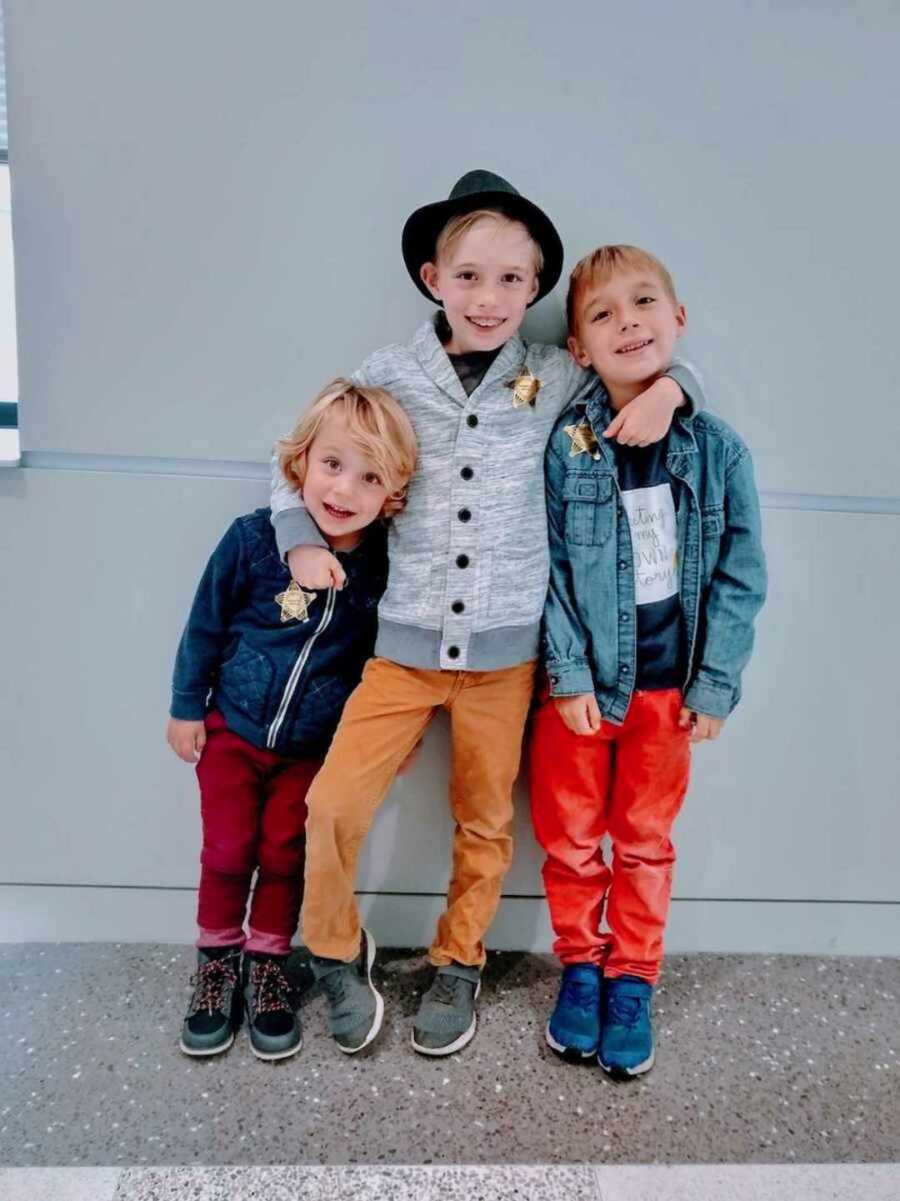 This story was submitted to Love What Matters by Katie Bryant, 31, of North Carolina. Follow Katie on Instagram and Facebook. Be sure to subscribe to our free email newsletter for our best stories.
More from Katie here:
'Oh, you didn't breastfeed? It's cool, I thought you loved your child. That's all, carry on.': Mom's all-too-real take on the relentless parenting advice forced upon mothers
Do you know someone who could benefit from reading this? SHARE this story on Facebook with family and friends.