I never got to see your face, but I've imagined it more times than I could count.
I was never able to wrap you in a blanket and breathe you in.
I never felt your tiny fingers grasp mine, but I've closed my eyes and felt your warmth.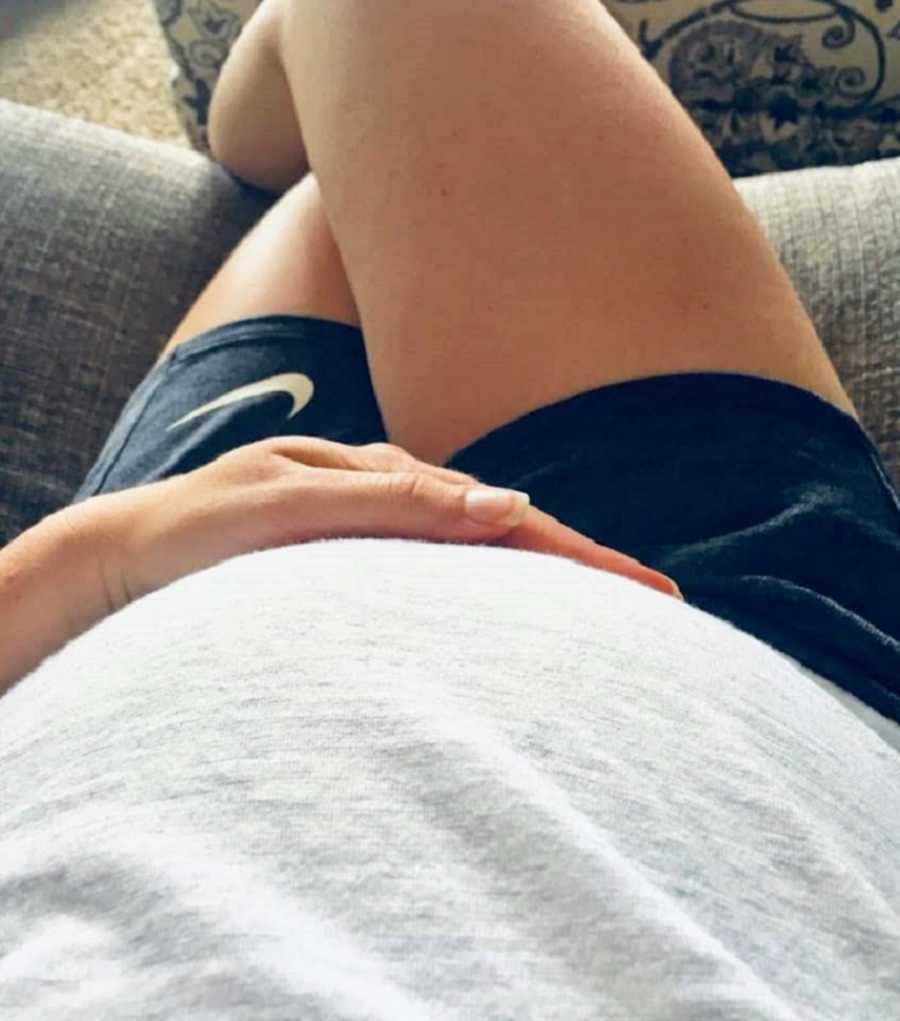 I never experienced the deep bond of breastfeeding you.
I never got to see your first smile, your first laugh, or even hear your first cry.
I will never get to comfort you when you're sad, or scared, or hurt.
But I still love you.
I'm still your mother.
My heart still aches and yearns for you.
Even though you only survived within my womb for a few months, my heart still longs for you.
I carried you.
I carried you under my heart, within the safety of my body.
I knew you.
You are my child.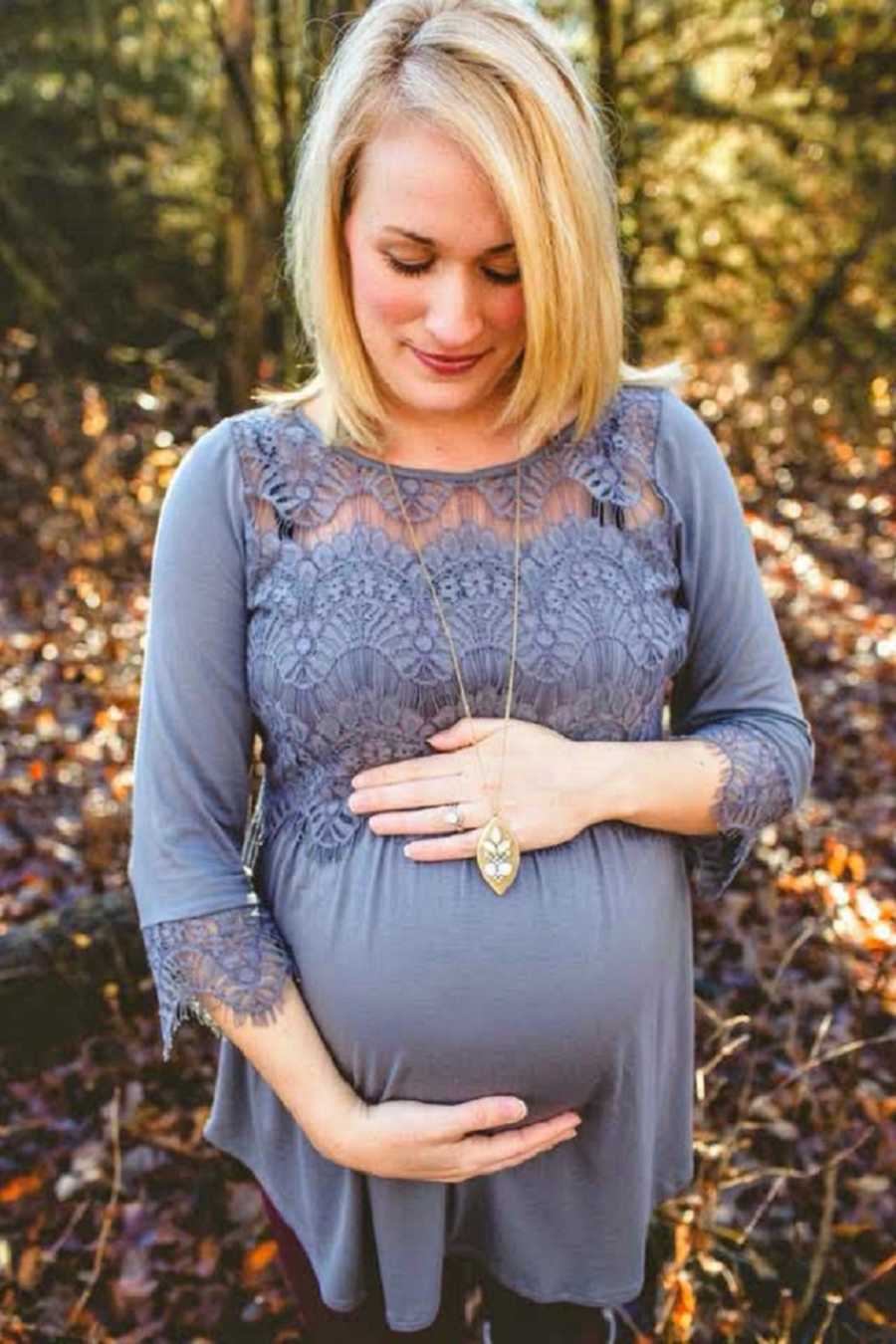 I loved you from the moment I saw two pink lines on that test.
I loved you with a deep, fierce love; and I cared for you in all the ways I could while you rested within me.
And when I began losing you, when you started to leave my body much too early, a part of me went with you.
So, even though you're in a better place.
Even though Jesus gets to comfort your every tear.
Even though He got to witness your first smile, your first laugh, your first words.
A piece of my heart will always be with you.
The day you left my body, my soul changed forever.
I carry you with me everywhere I go.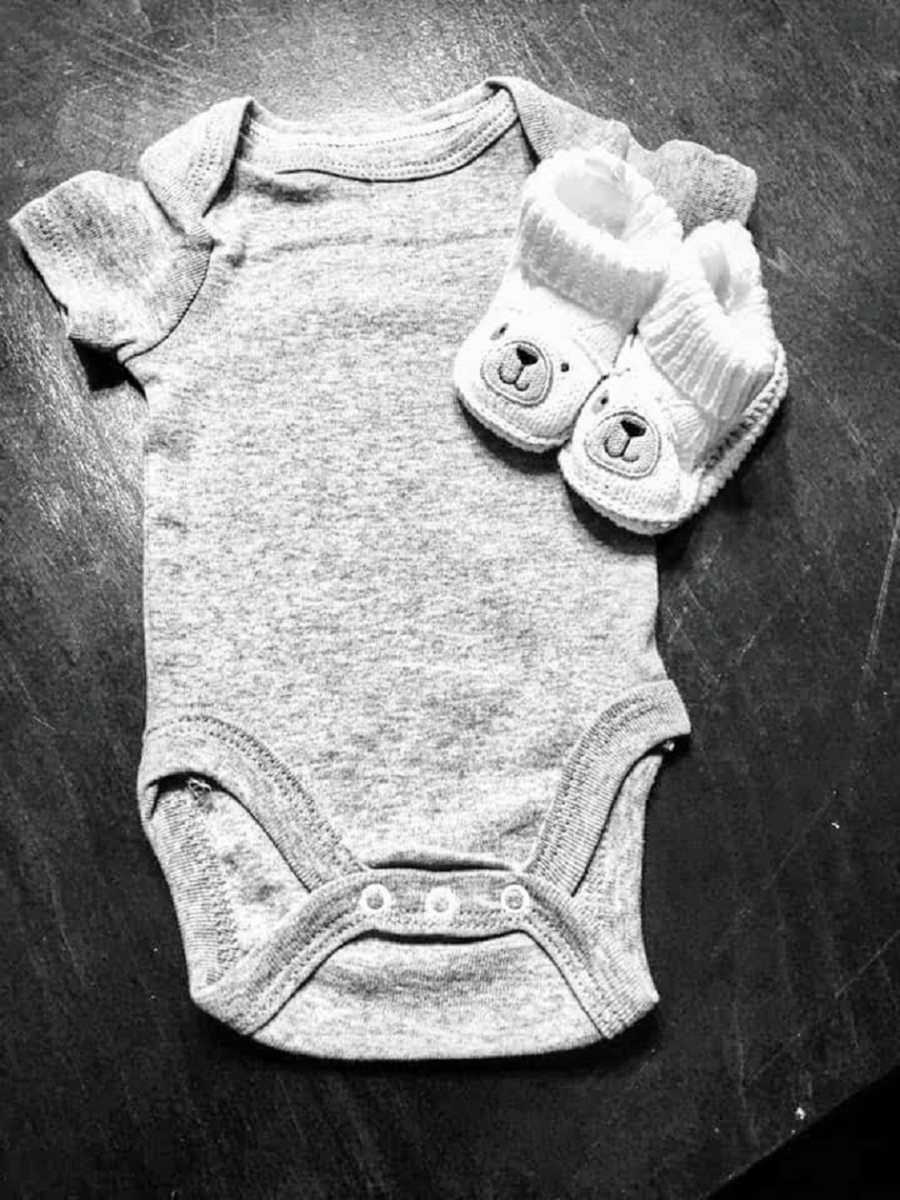 And I hope as you sit in heaven and watch over your earthly family down here, you feel our love.
I hope you know you would have fit right in with us.
I hope you feel us.
Because we will never stop loving you.
Love,
Your Mama"
From podcasts to video shows, parenting resources to happy tears – join the Love What Matters community and subscribe on YouTube.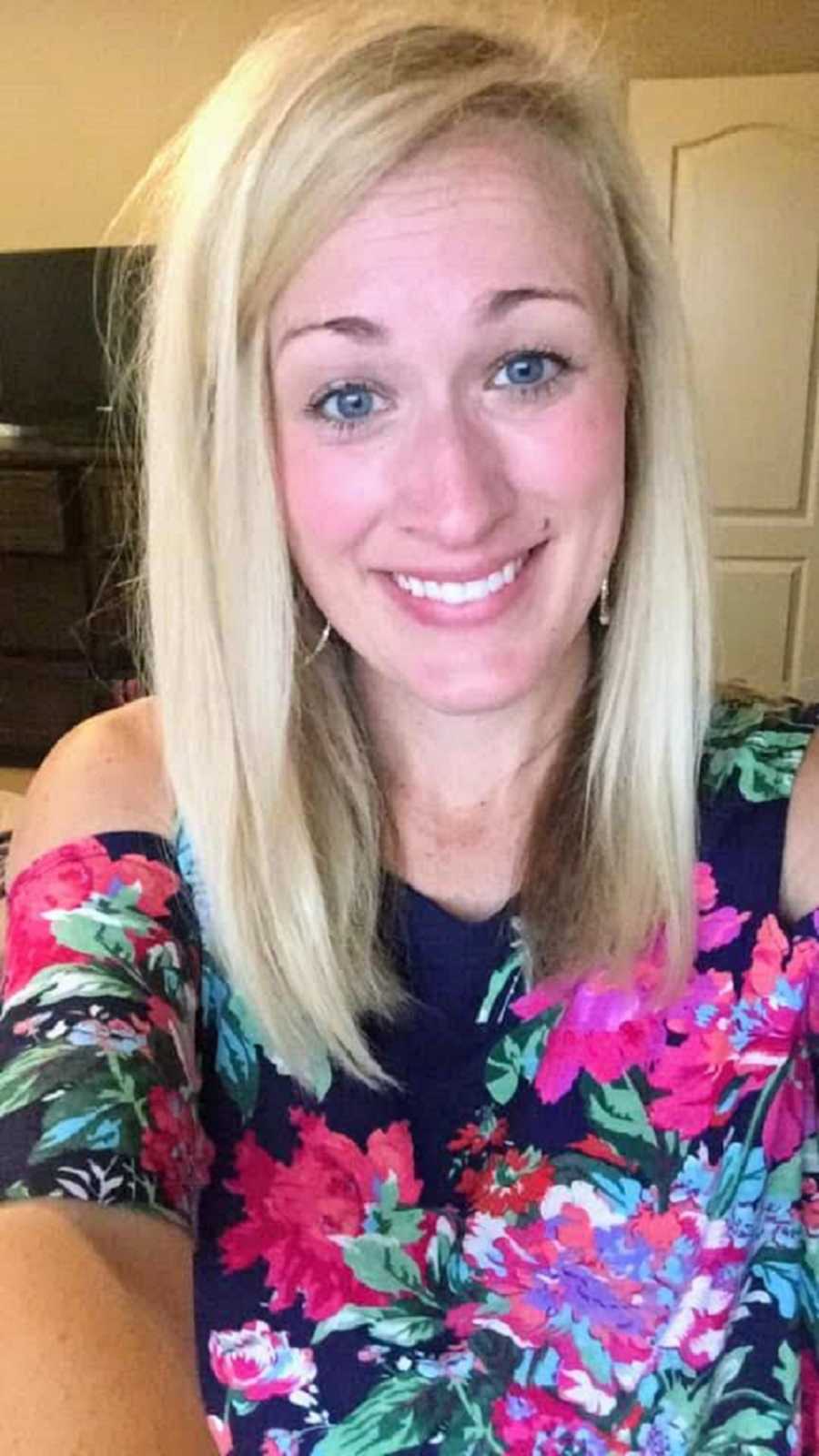 This story was submitted to Love What Matters by Kaleigh Christensen of Messy Footprints. You can follow her journey on Facebook. Submit your story here, and be sure to subscribe to our best love stories here.
Read more from Kaleigh:
'It's THIS stage, you first said the words, 'Lub you too, mommy.' You reach for mommy's hand, then give her a sweet smile. You sing at the top of your lungs in your car seat.'
'I caught myself telling my 2-year-old son today, 'You're just like your daddy.' I wanted him to act and look like me. I hoped he'd possess some of my qualities.'
Spread beauty and strength for others. SHARE this story on Facebook with family and friends.