Tributes are pouring in for heroic geography teacher, Scott Beigel, who died after opening his classroom door to shelter students during the Florida school massacre at Marjory Stonemason Douglas High School in Parkland on Feb 14.
Beigel was reportedly shot by the gunman before he had the chance to re-lock the door after allowing the fleeing students inside the classroom.
Hero coach steps in front of bullets to shield students
Students thank hero teacher who hid 19 kids in closet during Florida school massacre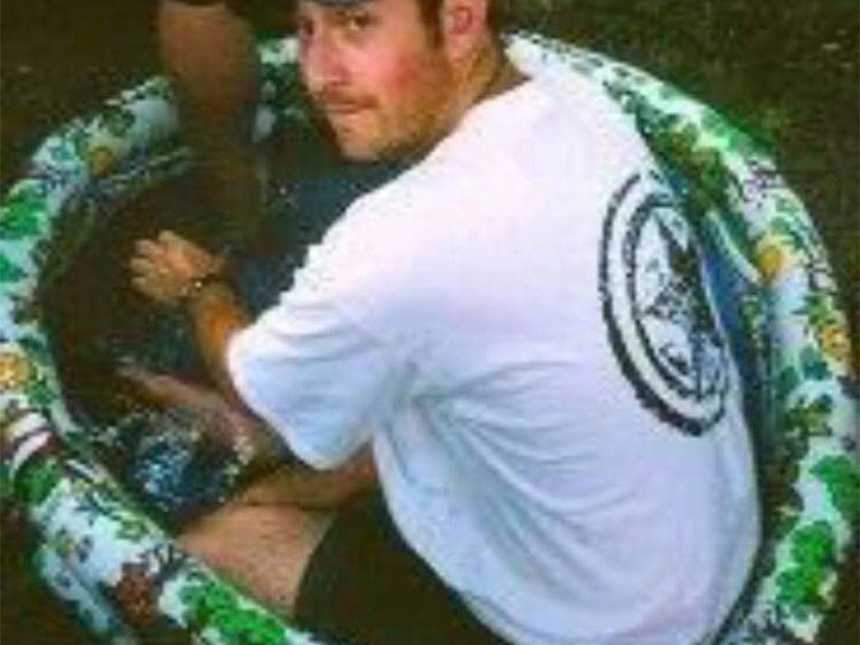 Now those students are hailing him their hero as they recount those devastating moments.
"He basically saved my life," Kelsey Friend told CBS News. "If it wasn't for him, I might not be here today."
"He was just an amazing person," student Kelsey Friend says of geography teacher Scott Beigel, killed in shooting. "He will forever be in my heart and forever be my hero, because he basically saved my life. If it wasn't for him, I might not be here today." https://t.co/bXmQfIkSIV pic.twitter.com/l023eTUdS6

— CBS News (@CBSNews) February 16, 2018
"He unlocked the door and let us in. I had thought he was behind me, but he wasn't," Friend also told "Good Morning America" while fighting back tears. "When he opened the door he also had to re-lock it so we could stay safe. But he didn't get the chance to. I'm so thankful that he was there to help everybody that did live in that classroom because he was in the doorway. The door was still open and the shooter probably didn't know we were in there because Mr. Beigel was laying on the floor. If the shooter would've came into the room, I probably wouldn't be speaking with you right now."
Student breaks down talking to @GStephanopoulos about hero teacher who helped save her life and lost his own. "I'm so thankful that he was there to help everybody who did live." https://t.co/8DL1ThRqYM pic.twitter.com/bZyvbJs8cO

— Good Morning America (@GMA) February 15, 2018
Mr. Beigel was my 5th period World Geography teacher. He was a quick-witted and sarcastic guy, but with a huge heart. He always looked out for me, and even lost his life looking out for others yesterday. Thank you, Mr. Beigel.

— Aidan Minoff (@TheCaptainAidan) February 15, 2018
I have said RIP too many times in the past 24 hours but RIP coach Beagle. You are a king and heaven got a good one. rest easy… #douglasstrong pic.twitter.com/SjZWtL4z83

— Chad (@chad_williams05) February 15, 2018
Emotional tributes were also paid by those who worked with and encountered Beigel as a counselor at Camp Starlight, a summer camp in Pennsylvania.
This incredible man that I️ was fortunate enough to work with over the summer @ Camp Starlight was killed yesterday saving multiple children's lives in the Florida shooting. Scott Beigel you are a true hero and your legacy will live on forever 🙏🏽 pic.twitter.com/2iwaZLNgNZ

— Duke Morrison (@Cam_Morgan32) February 15, 2018
I was very fortunate to work with this hero for a summer at Camp Starlight. He gave his own life to save the lives of his students. Truly will be missed by many. RIP Scott Beigel #PrayForParkland https://t.co/V1QGNRgqcx

— Joe King (@Joe_Kingy) February 15, 2018
The tragic events in Florida last night took away a man I can never forget, though he was never directly involved with me, he always had a kind word for me and loved everyone at camp. It won't be the same going back. RIP Scott Biegel.

— Push-a-John🏂⚾ (@_MexThunder) February 15, 2018
Language arts teacher Melissa Falkowski, who hid 19 students in a closet, and coach Aaron Feis, a security guard who reportedly jumped in front of students to shield them, are also being hailed heroes. Feis died from his injuries.
"It is with Great sadness that our Football Family has learned about the death of Aaron Feis. He was our Assistant Football Coach and security guard. He selflessly shielded students from the shooter when he was shot. He died a hero and he will forever be in our hearts and memories."
It is with Great sadness that our Football Family has learned about the death of Aaron Feis. He was our Assistant Football Coach and security guard. He selflessly shielded students from the shooter when he was shot. He died a hero and he will forever be in our hearts and memories pic.twitter.com/O181FvuHl3

— Stoneman Douglas Football (@MSDEagles) February 15, 2018