"I can promise you that no matter what you got for Valentine's Day, mine was way bigger and better than anything you could ever imagine. A few weeks ago, I told you about my dear friend and co-worker Sandy Cambron that gave my mom and her roommate babies. Today she delivered 28 babies and four puppies to mom's entire unit.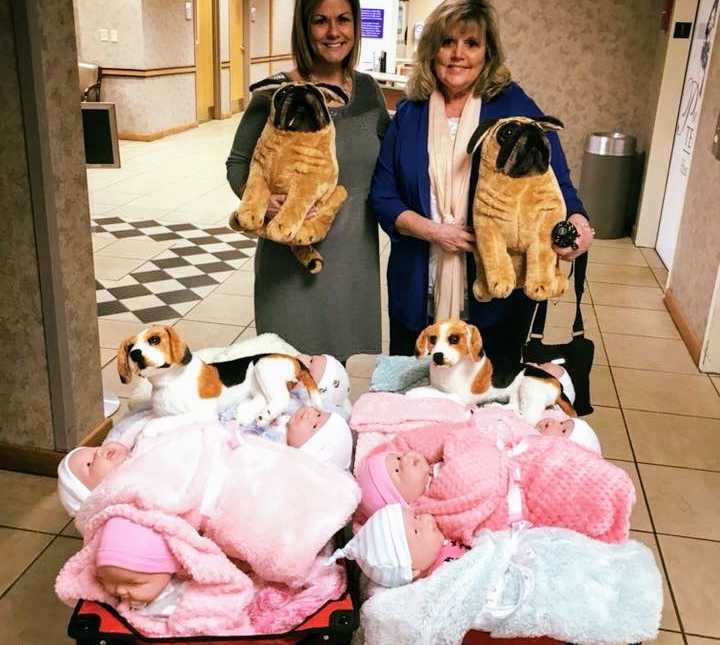 Sandy's mother-in-law passed away with complications from Alzheimer's. She and her husband, Wayne, buried her with her doll she was so fond of. After that, they began delivering babies to memory care units.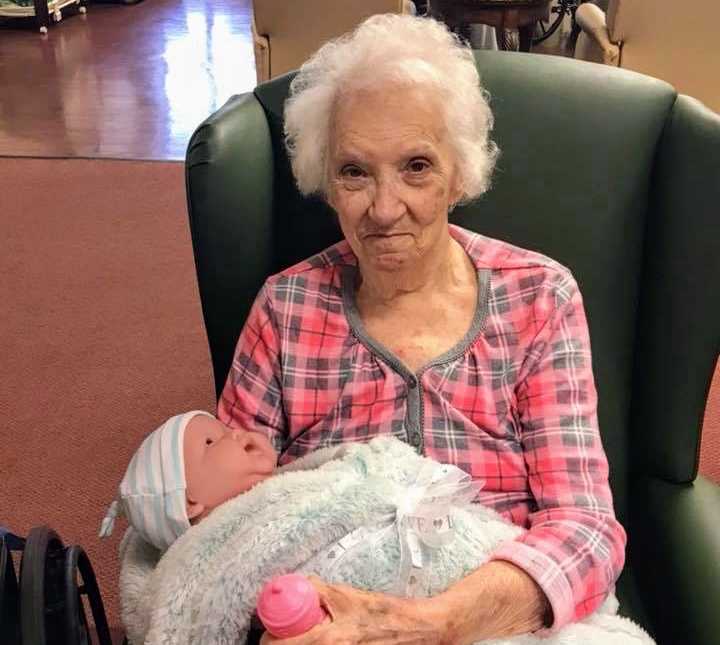 She knows my mom has suffered from Alzheimer's for many years and when Mom got bad enough she asked if she could have the honor of making Mom and her roommate a baby to make her transition easier into the nursing home. I said 'sure,' but wasn't prepared for the reaction I got, especially from mom's roommate, Ms. Green. I was amazed!
Nursing home residents visiting with 8 puppies is the purest thing you'll see today
Grandparents married 67 years love each other through Alzheimer's, brain surgery
I came back to Sandy and we cried as I told her what happened. A couple weeks later she asked if she could have the honor of making babies and/or pups for everyone in mom's unit: 28 total.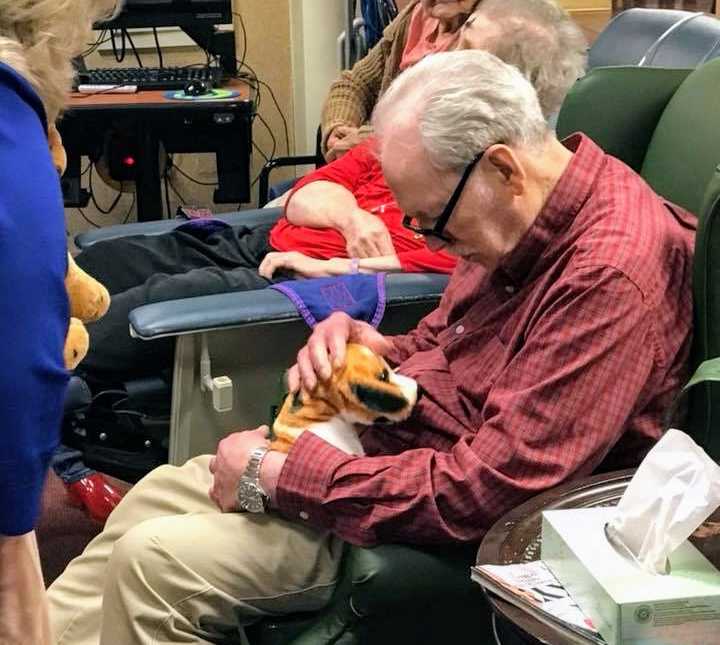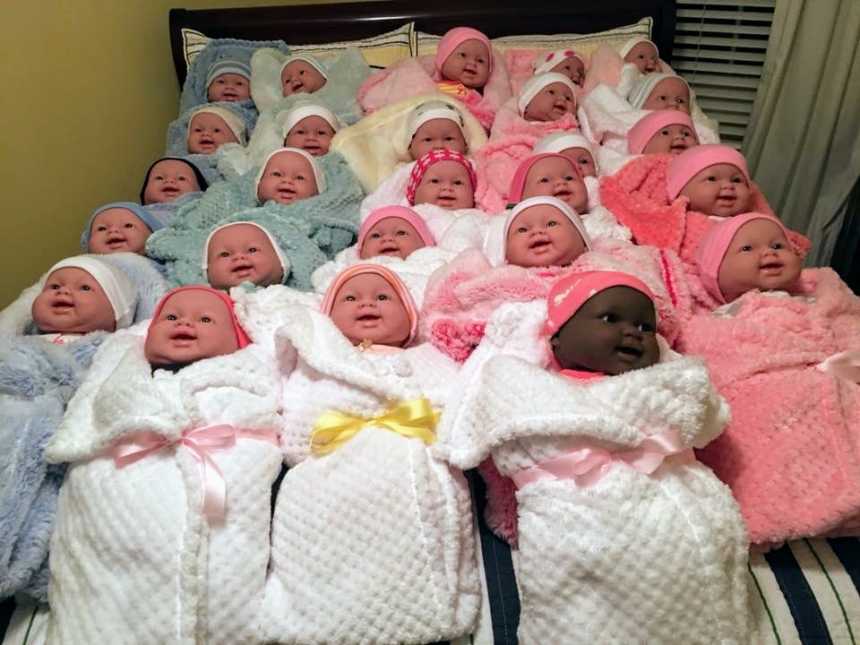 Her husband, Wayne, who is her wingman, was working so I helped. She prepped the babies and I coordinated the event with the facility. It was amazing. Sandy's gentle approach was perfect.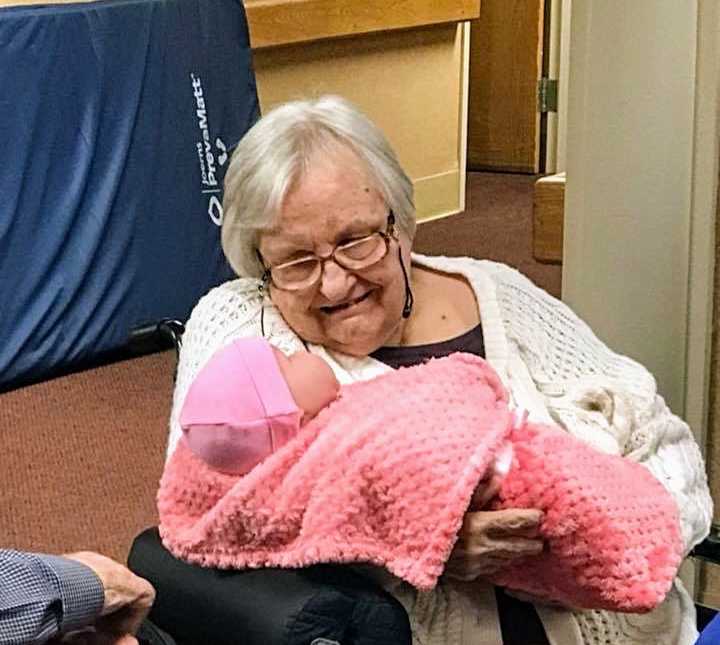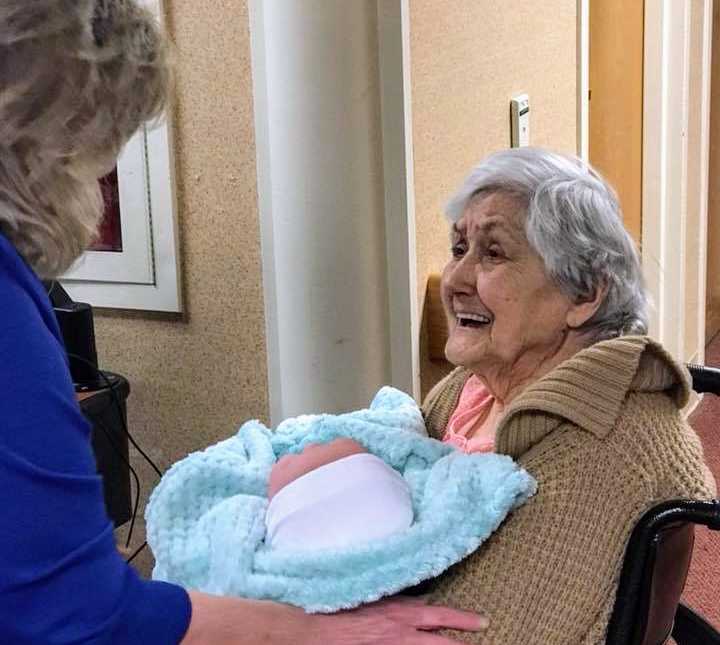 I was honored when she asked me to help. I have no words for what I experienced today.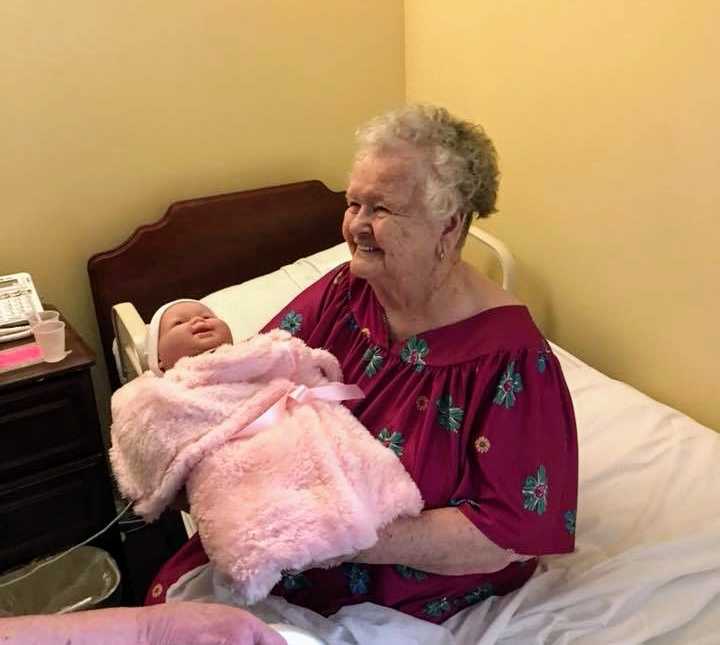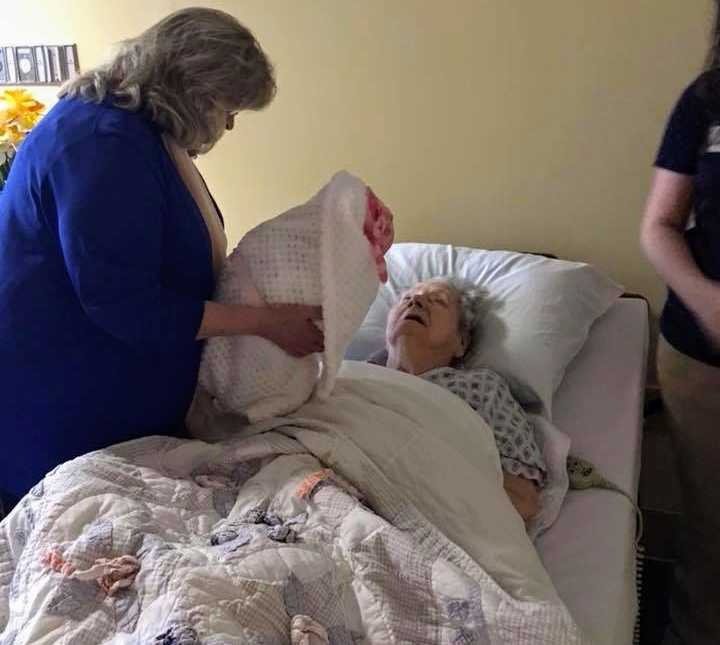 I'm amazed by her passion for those affected by dementia/Alzheimer's. I'm also amazed at how much she loves me. Thank you, Sandy, for making such a difference and sharing your beautiful heart with so many people today. It's a day I will never forget.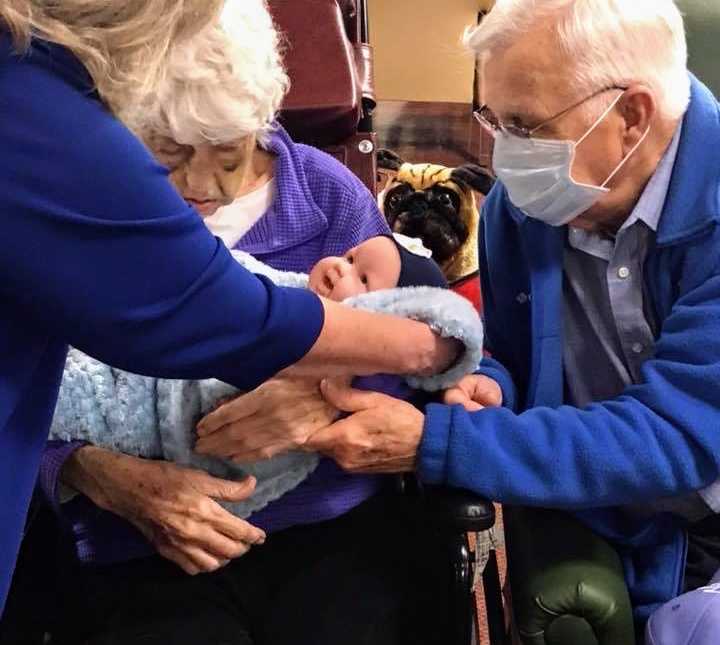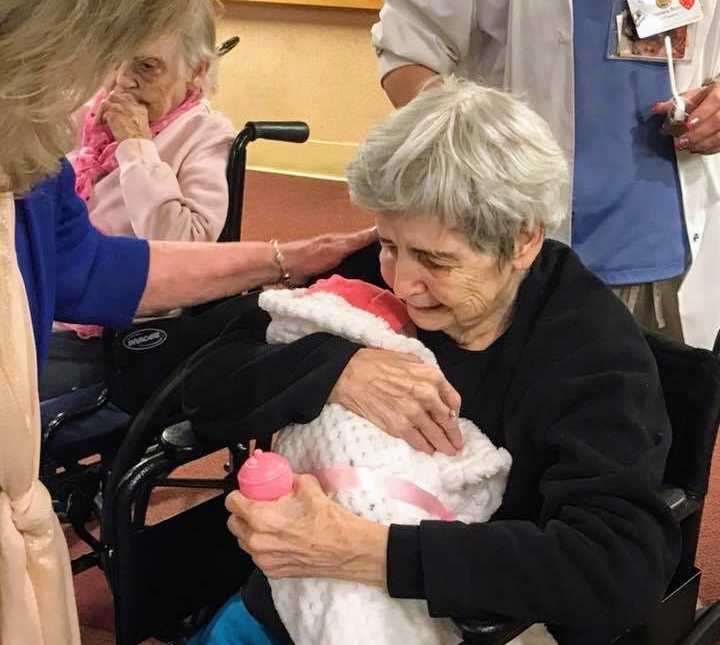 A big thank you Park Terrace staff for helping with the event and allowing us to do it."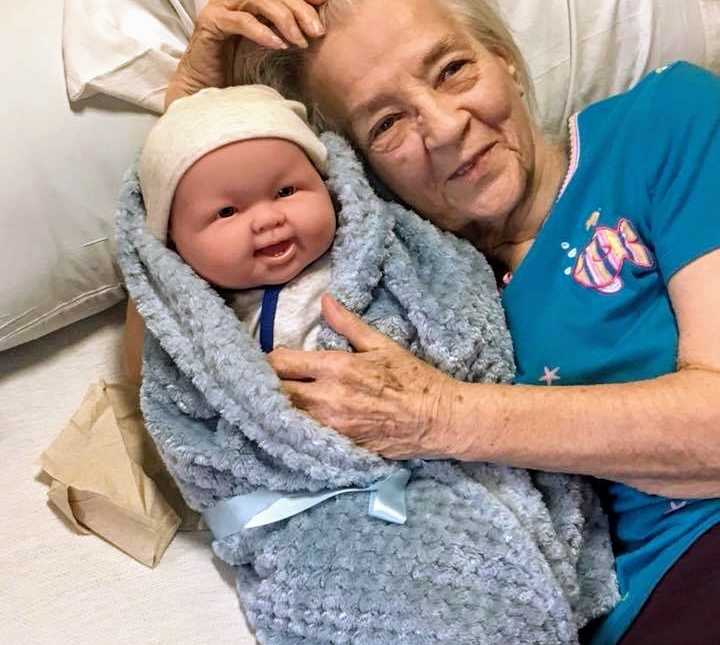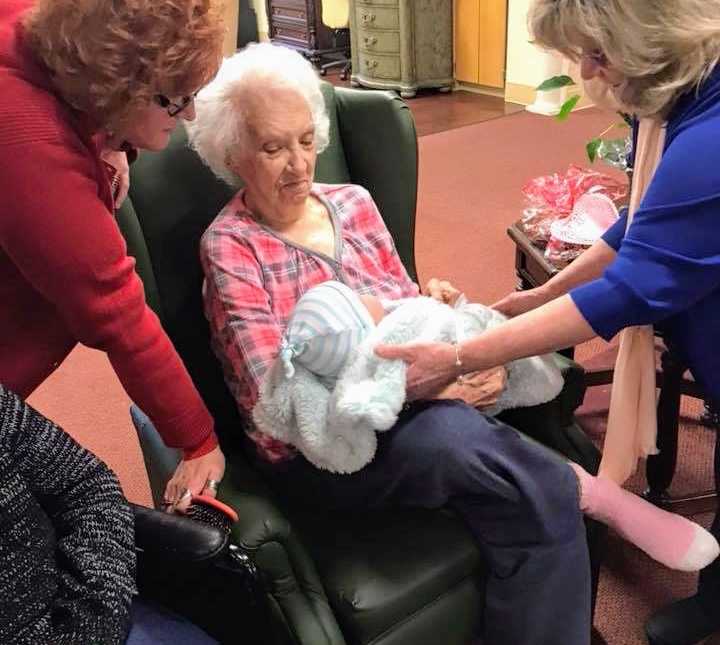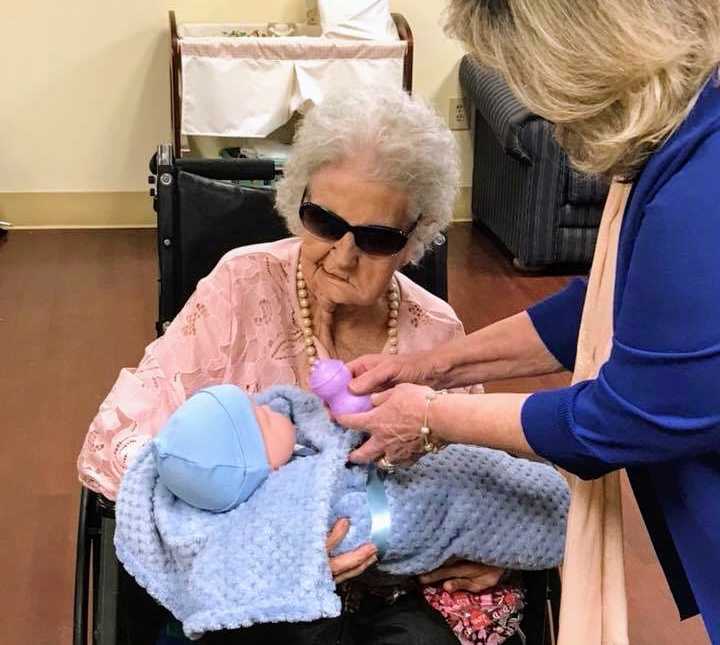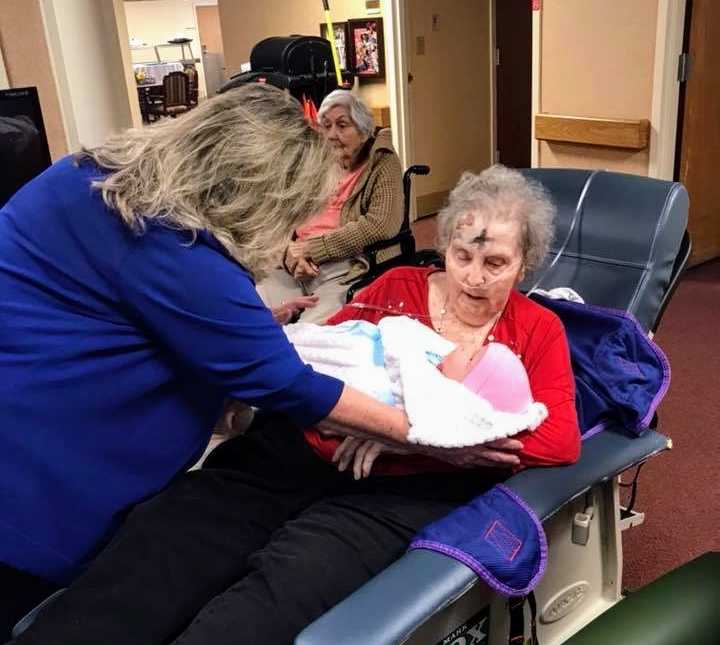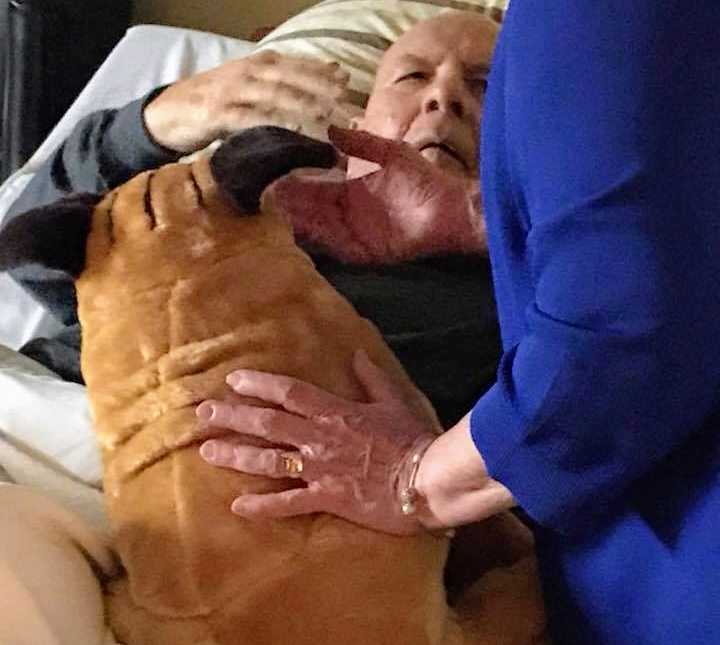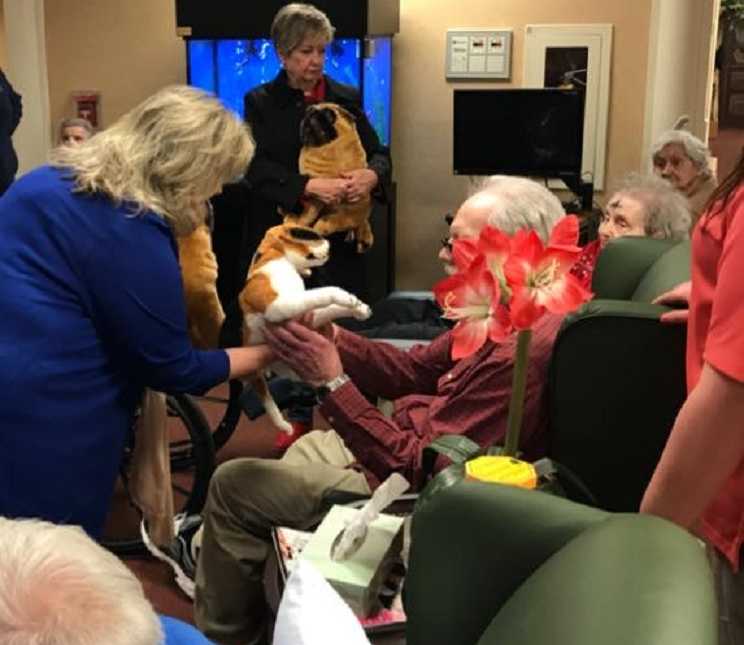 This story was submitted to Love What Matters by Shannon Gray Blair of Mount Washington, Kentucky. Submit your story here.
SHARE this story on Facebook if you believe in the healing power of small acts of kindness.