"I rescued Cora last summer, July of 2017. She turned 8-years-old on November 1. I saw Cora's photo on a Facebook shopping page listed as '7-year-old Corgi, free first come takes her.' I was shocked. I took an early lunch and got there as soon as I could. I thought she deserved better than that in finding a forever home.
I pulled up to a house with about 20 broken down vehicles in the yard, dogs running everywhere, and some very concerning smells. I got out of my truck and headed toward the house when I was met by a very dirty, smelly, and gentle dog with a wiggly butt. I kneeled while speaking to the woman as Cora nuzzled under my leg trying to get as close as she could to my body, never once questioning my character. What I learned from the five-minute conversation with her previous owner wasn't exactly easy to digest.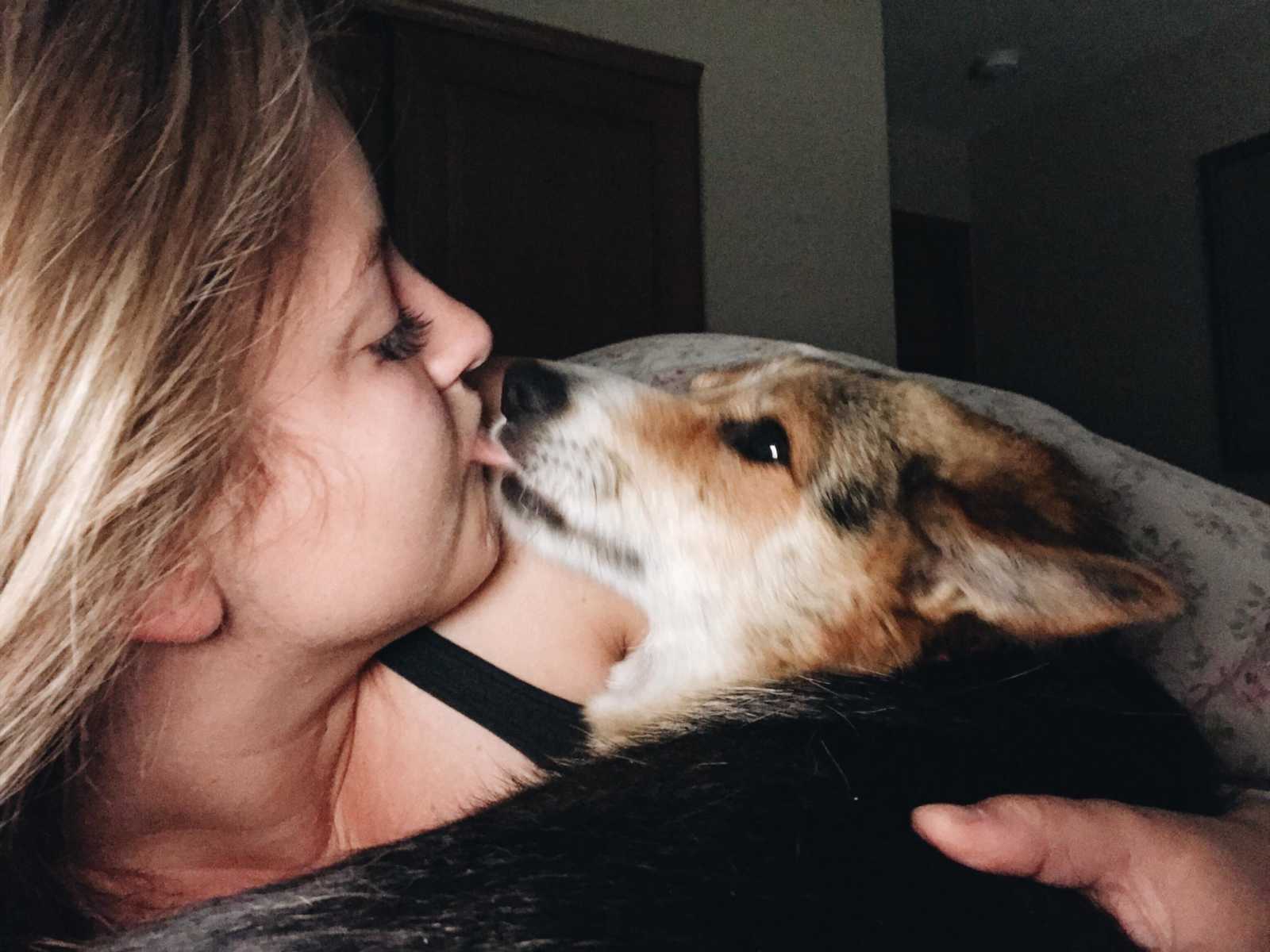 Cora had never been to a vet and had only had her very first round of puppy shots, which I'm assuming was around 6 to 8 weeks of age before leaving the breeder. She had yet to be spayed and had welcomed a litter most likely every heat since her first (around 15 litters – 100+ puppies), the most recent approximately nine weeks before. She'd never had a cute collar or a shiny tag with her name on it… let alone a bowl to eat or drink out of. The little food that she received was her owner's scraps which were thrown into the yard for her. I later learned that she often ate off their rotting compost pile. It doesn't appear that she'd ever had her ears cleaned, teeth brushed, or had a bath.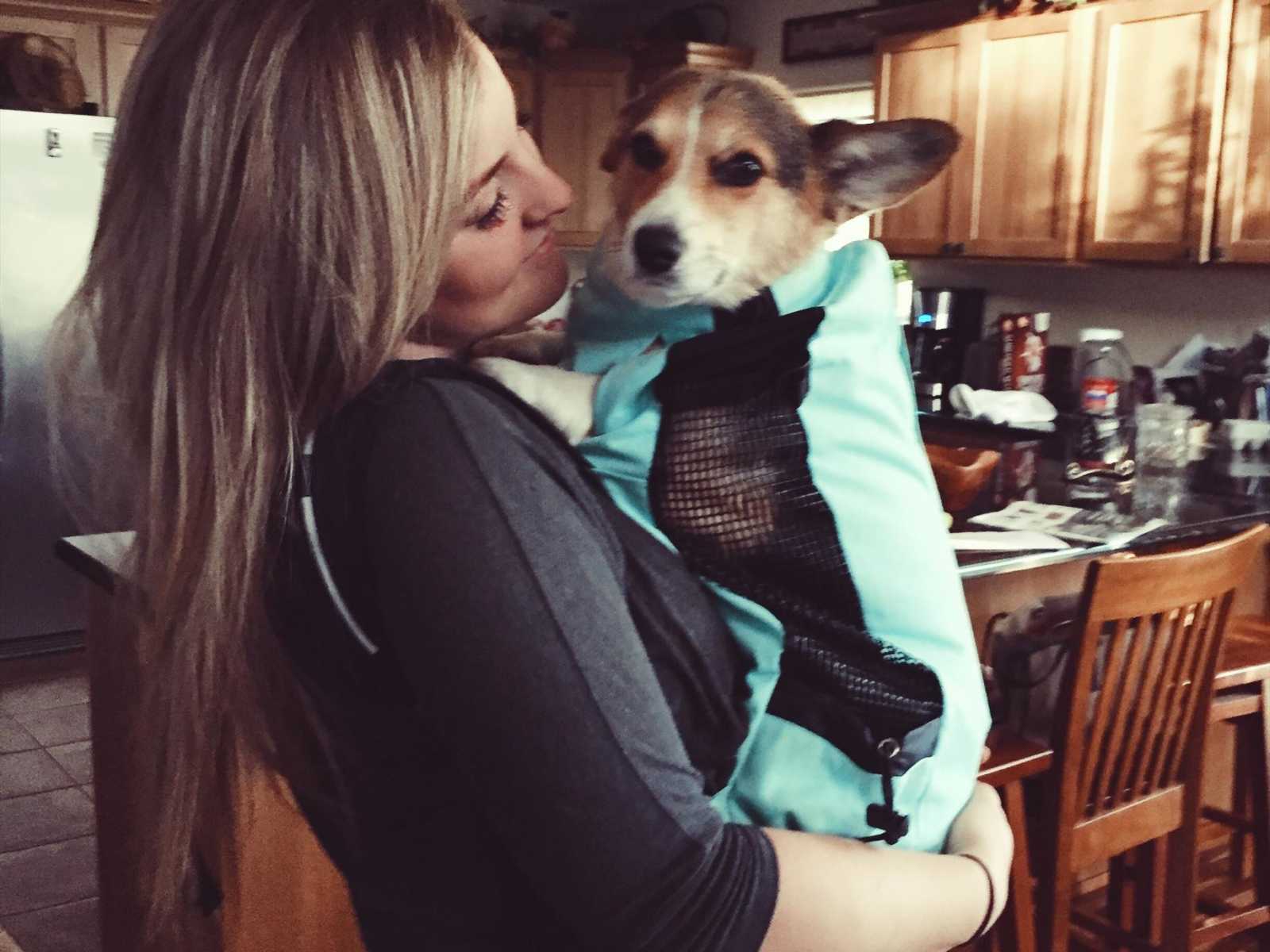 When I gave her her first bath I wasn't even entirely sure what color she was, but the bath water turned black and her matted hair was coming out in clusters due to years of poor nutrition. I tried to think of more questions to ask so that I could ensure a smooth transition for this dog who has already been through so much, but I didn't want to hear any more. I sat her on my passenger seat and walked around to get in on my side. She crawled into my lap as I drove away, and she never looked back.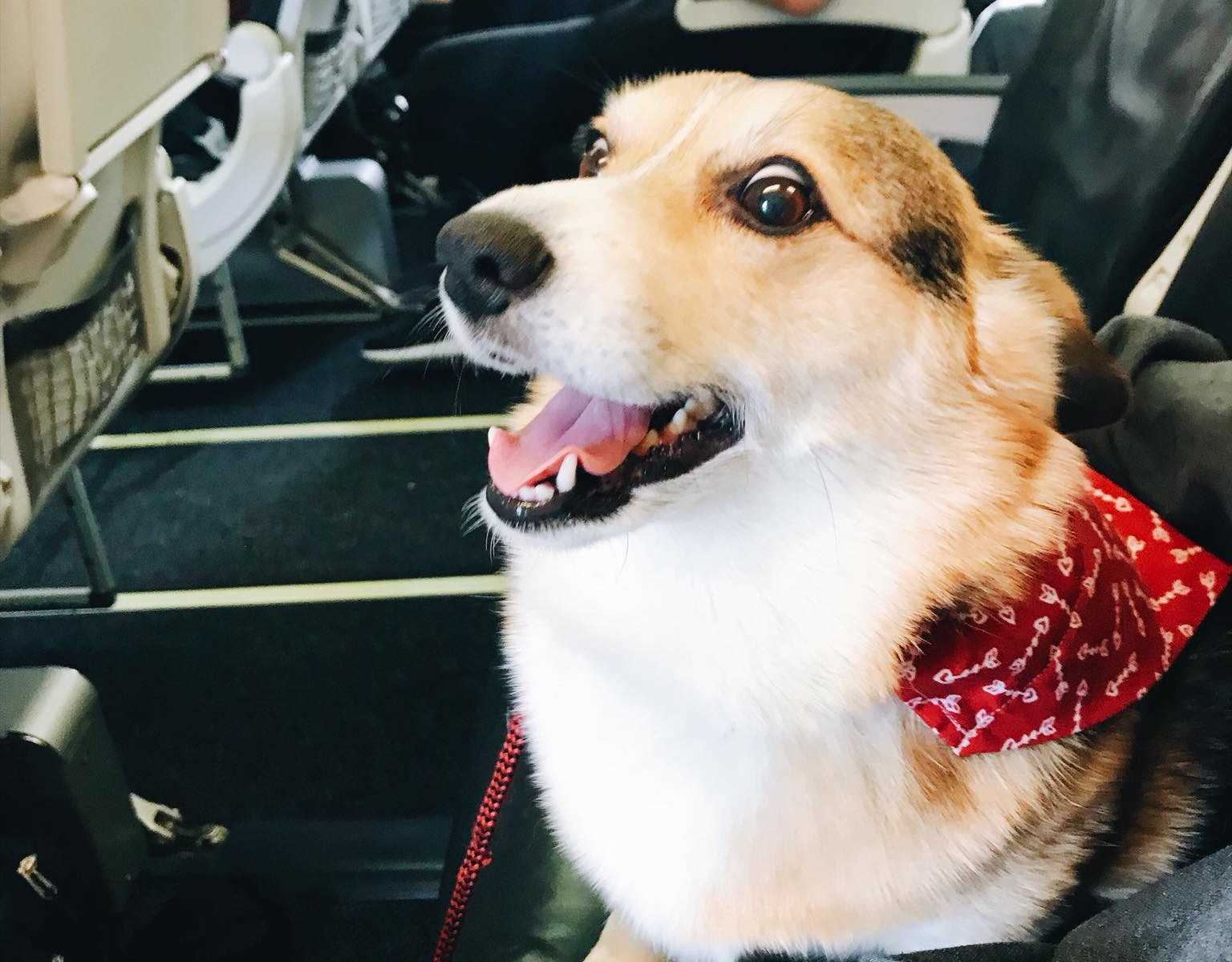 It's been a little over six months and I absolutely can't even imagine my life without her. I had to move to a new house so I could keep her but it's all been worth it. I am currently training her to become a therapy dog because of her kind and comforting nature and the amount of joy she brings everyone she meets. Cora's personality is so amazing. She is a lover. Her gentle and kind nature never goes unnoticed. She is always happy to meet people.
Unfortunately, we missed our flight on Friday and ended up with a six-hour layover in Seattle. Cora just kind of walked around in our little seating area and said 'hi' to everyone who was walking by and sitting near us. She was taking a snooze, so I let go of her leash briefly while I relaxed and had a snack; that is when she woke up and snuck over to him.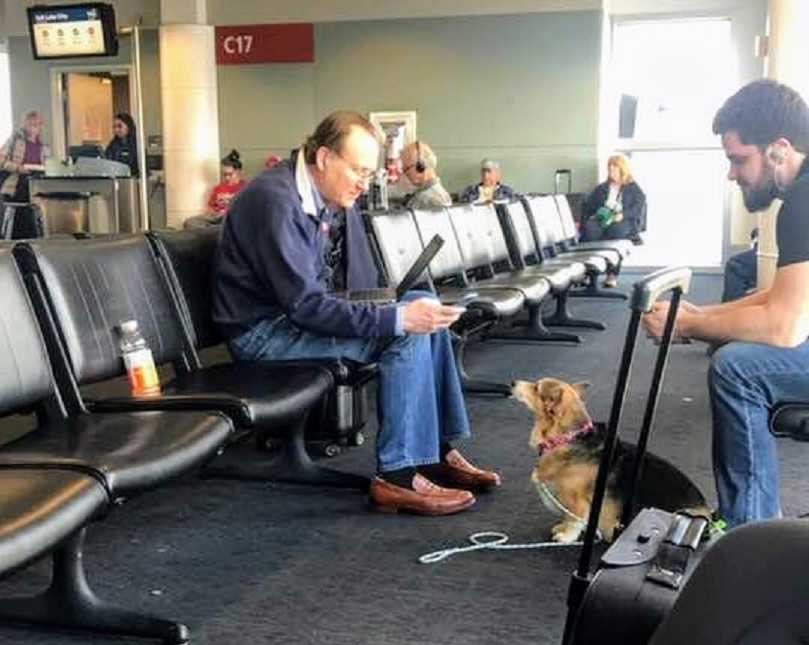 Before I could even call her, she was already at his feet being loved on. I asked him if she was bothering him, and with a somber face and watery eyes he said, 'No, no. I lost my dog last night.'
He scratched behind her ears, patted her on the back and was whispering how cute she was to her. He took out his phone to snap a photo and she sat directly in front of him facing him and staying perfectly still for it — so funny. She was probably with him for about six minutes.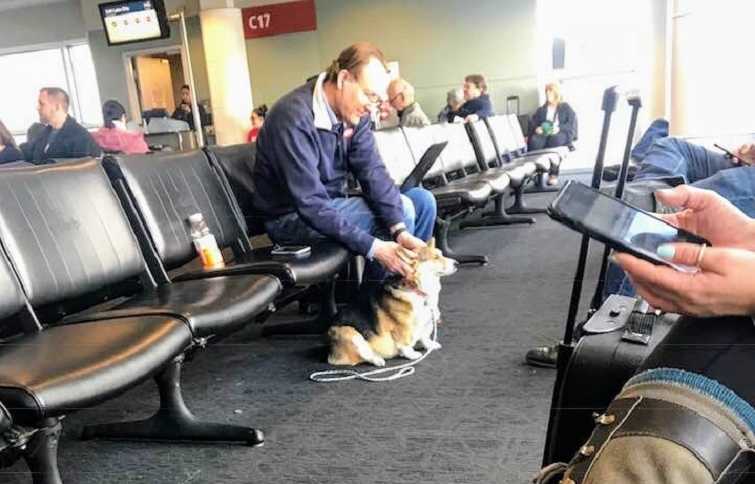 I truly think she has a gift. She knows who is hurting and she knows who needs her — I've never questioned that. I am blown away by her on a daily basis. Who knew a dog who was unloved for 7 and a half years could have so much love to give."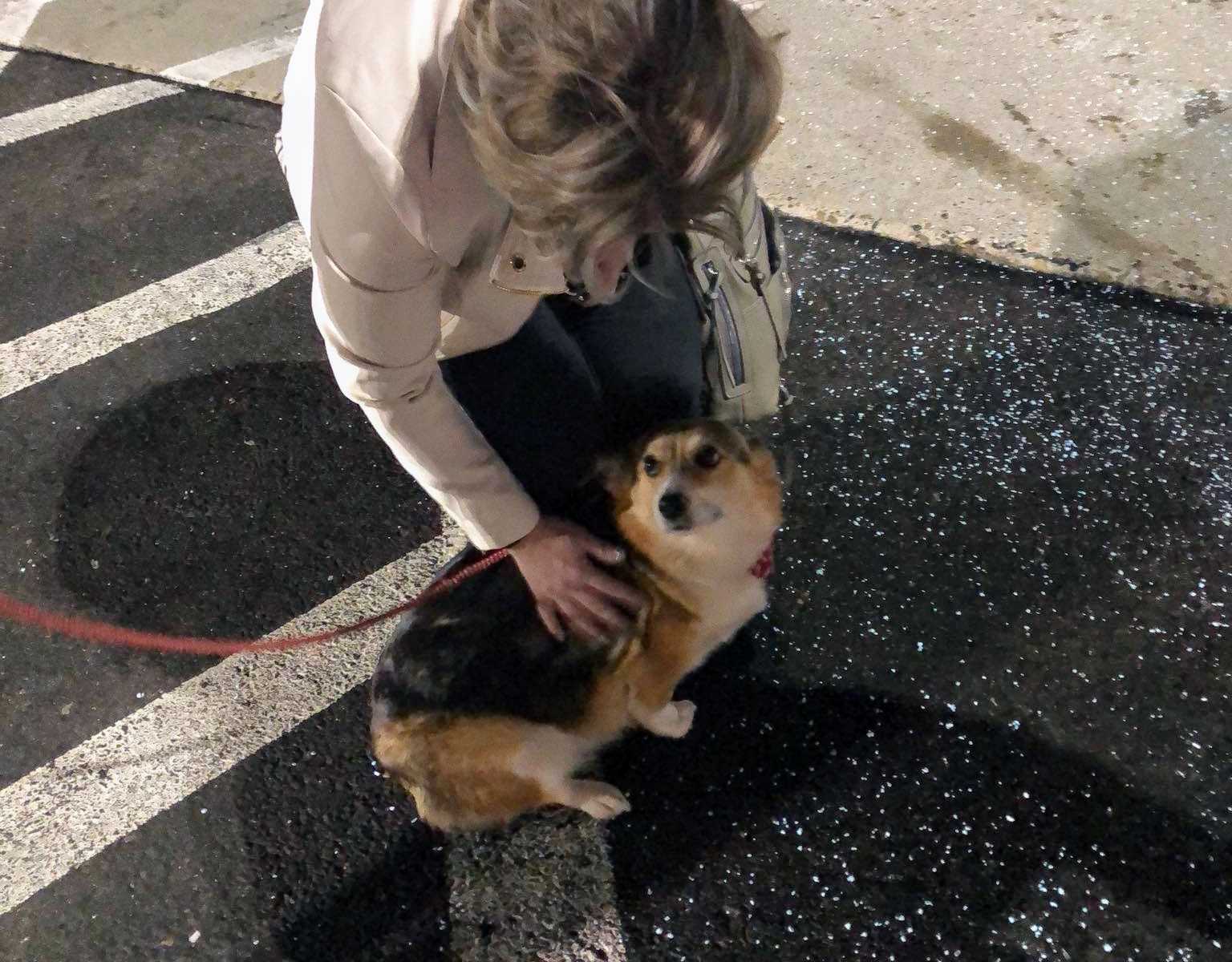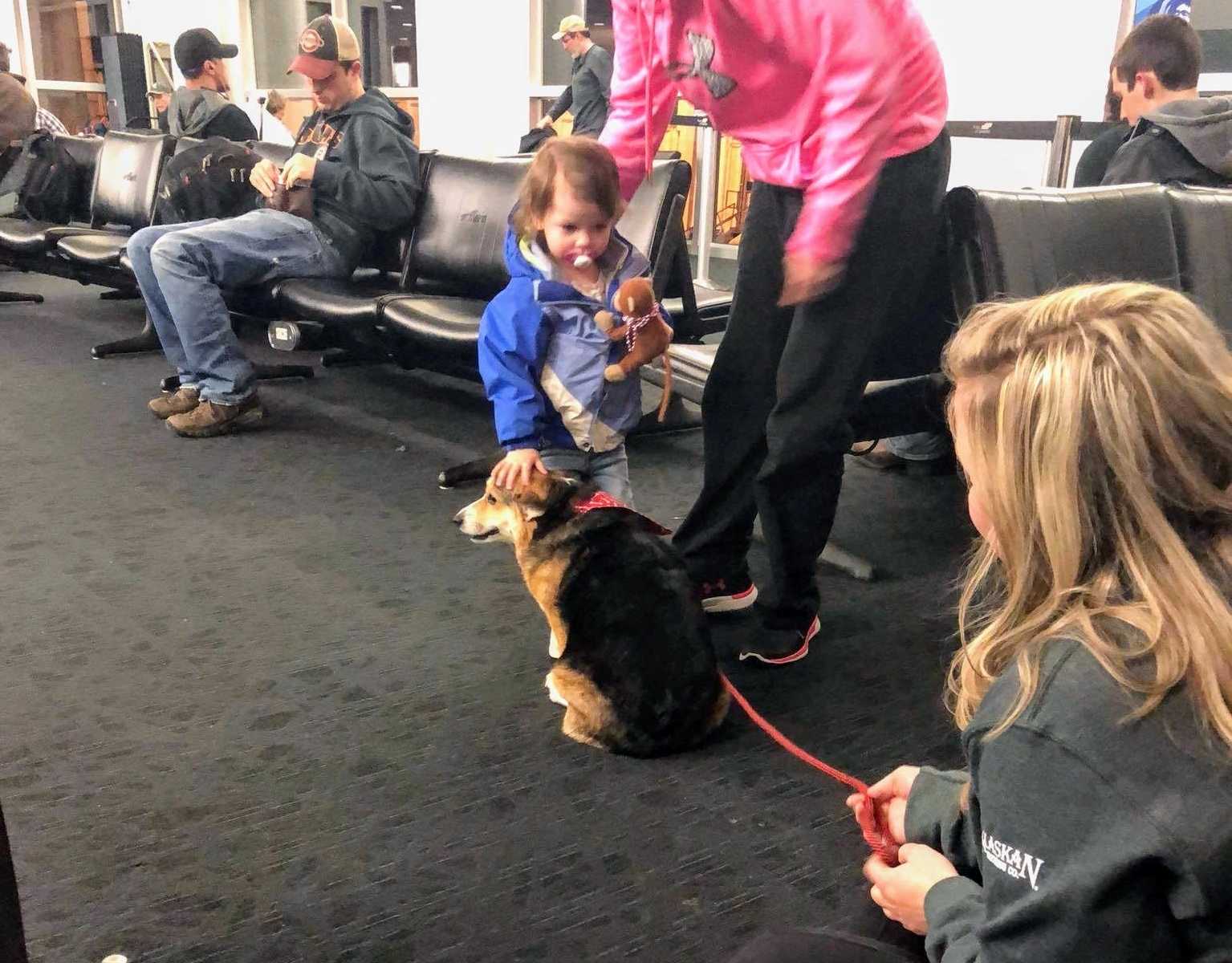 This story was submitted to Love What Matters by Madison Palm and her pup Cora of Coeur d'Alene, Idaho. Submit your story here.
SHARE this story on Facebook if you believe in the healing power of pets.
h/t The Dodo