"It's been six months now. Six months since I sat down at my computer a normal functioning adult and got up a broken shell of the person I was. Here is the story of how the rug was ripped out from under me and the roller coaster of a ride that ensued.
My dear sweet husband thought an Ancestry DNA test would be a great Christmas gift and so did I.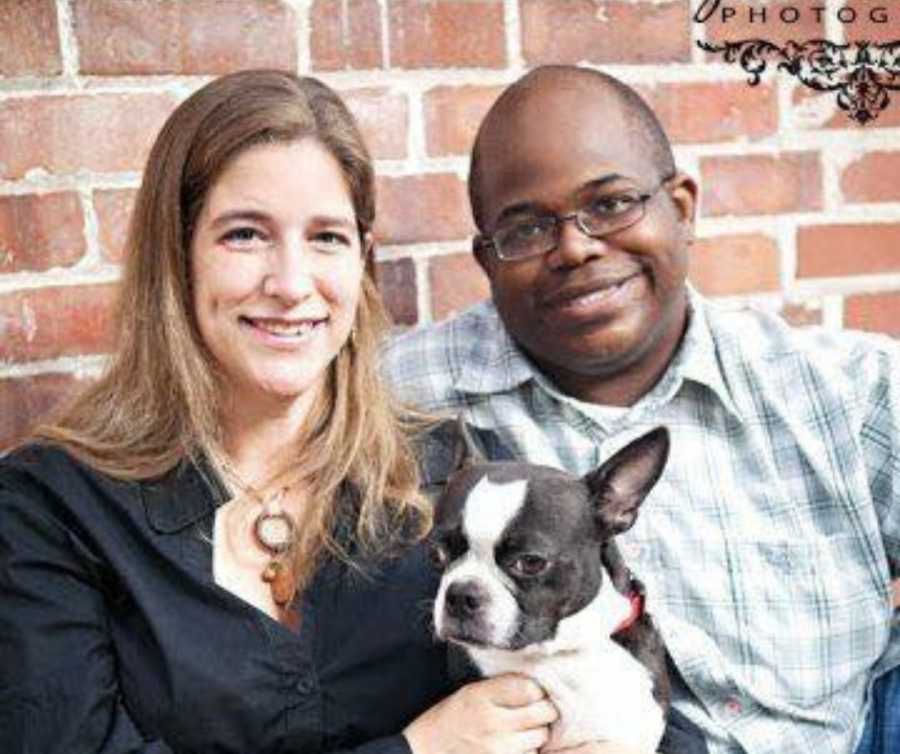 I was excited to have the opportunity to take part in the DNA testing craze. I have had friends that have taken it and they had so many interesting stories of finding cousins and having all these new relationships. I realized I never really knew anything about my dad's side of the family and was excited to learn what made me, me. My dad was in the Navy so he was hardly around while I was growing up and even though he and I had a tumultuous relationship I secretly wished for some sort of foreign affair and to find out I had a long lost sibling out there somewhere. I mean, I already had a brother but the more the merrier, you know?  It was a simple test where you collect your saliva in a tube and ship it off to the lab. The box went out the next day. The excitement started to build as if waiting in line to get on your favorite ride at an amusement park.
I had received an email from the testing company in about two weeks with my results which was much sooner than I expected. I dove in head first! I was expecting to find a good portion of Native American since all of the stories I could remember growing up were of my Sioux grandmother. It was then I learned Native Americans weren't one of the nationalities this site tests for. Oh well. I kept on digging. I learned I was almost half French and no French came up on my mom's side of the family so that meant my dad was almost 100 percent French. How cool was that? I called my friends and told them we should all get together for a night of French wine and beignets to celebrate. They were all on board. I sent messages out to all my new cousins letting them know how excited I was to be growing my family tree. I was so happy to finally be putting some pieces together. The roller coaster was starting to climb.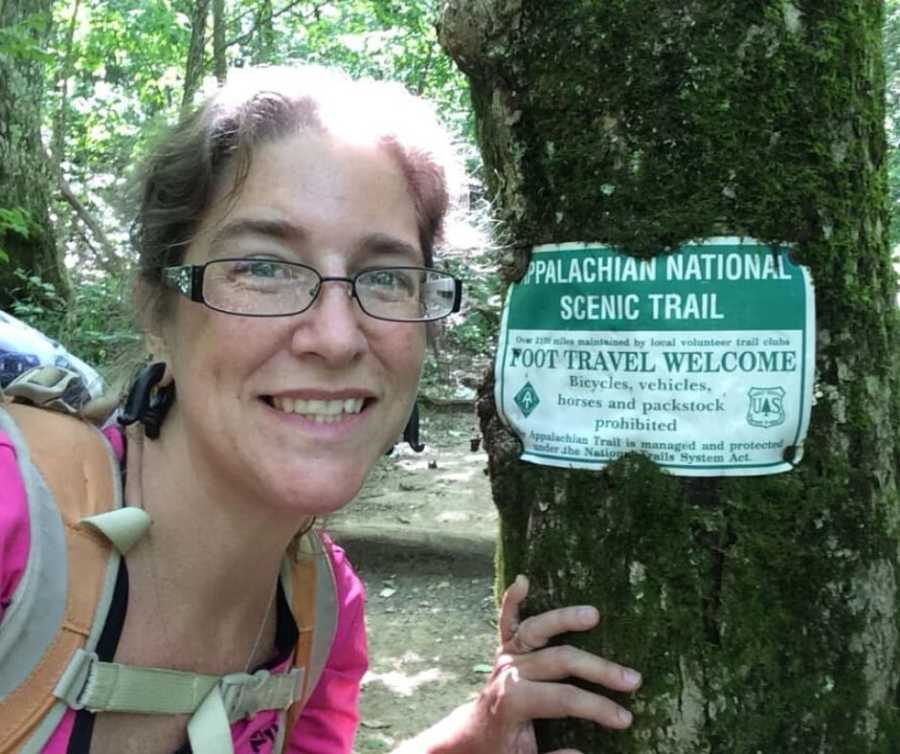 One night, several months later I received an email saying I had a new DNA match. I hurriedly opened my information page to see what they had come up with. I glanced at it quickly and with confusion as the name it listed as my father was definitely not my dad. I must have somehow clicked on a wrong link so I went out and back in again; this time putting in my correct personal information. The name was still there. I had no idea who this person was. I went cold and started to sweat. I checked once again that I was looking at the right person's information and there was no doubt. I had just found out my dad wasn't my dad. The room started spinning. Here I was at the top of the roller coaster and it started falling, my stomach ripped out and was left behind me.
It was 1:03 in the morning when my world started to crash. It was still 1:03 in the morning when I picked up the phone to call my mom. This couldn't wait to be sorted out. She answered and I said 'Hey mom this is kind of a crazy question but where were you living when you got pregnant with me?' She told me she was stationed in New Orleans at the time. I thought to myself OH NO! This is actually happening! There is a huge French population in New Orleans. I then asked her 'So this is another silly question, who is my dad?' She said 'What are you talking about? Your dad is your dad.' I said 'But he's not really so who is my dad?' She claimed she didn't know what I was talking about and there was a little back and forth before I screamed at her to stop lying to me and that I had DNA evidence my dad wasn't my dad. She asked me 'Who does it say your father is?' and I said 'How many people were you sleeping with that you don't know who my father is?' I felt like I was on an episode of Jerry Springer. How can this be real life? Is someone playing a sick joke on me? I started to say the name of this mysterious stranger but she got it out faster than I did. We had both just hit the bottom of the first big drop.
There was a long silence as if each one of us was daring the other to speak next.  I had so many questions but didn't want to ask anything at the same time. I wanted to know everything and nothing at all.  I finally asked in a shaky voice 'Who is he?' It turns out he was a neighbor of hers from way back when. The person I thought was my dad for 40 years was no saint and I completely understand how when you are young and need attention how easy it could be to stray. I don't blame her for seeking love somewhere else but I asked her why after 40 years could she never tell me who my real dad was. Her response was my dad nearly killed her after her first affair so there was no way she could admit to another one. Apparently he asked her repeatedly before and after I was born if I was his and she swore every time I was. I asked if that was why he was always so mean to me when I was growing up, because he knew I wasn't his. She said probably. I said 'You know you are going to have to call dad and tell him.' She said she would. I asked her if my biological dad knew about me and she said he knew she was pregnant and asked if I was his and she said that I belonged to her husband no matter what. Looking back at all those times growing up that I asked if I was adopted because I didn't look like the rest of my family weren't funny anymore. I recall vividly how mom would always say 'I know you aren't adopted because I watched you come out of my body.' Never once did the thought cross my mind that my dad wasn't my dad. How could I have been so naïve? I just keep hanging on for the ride.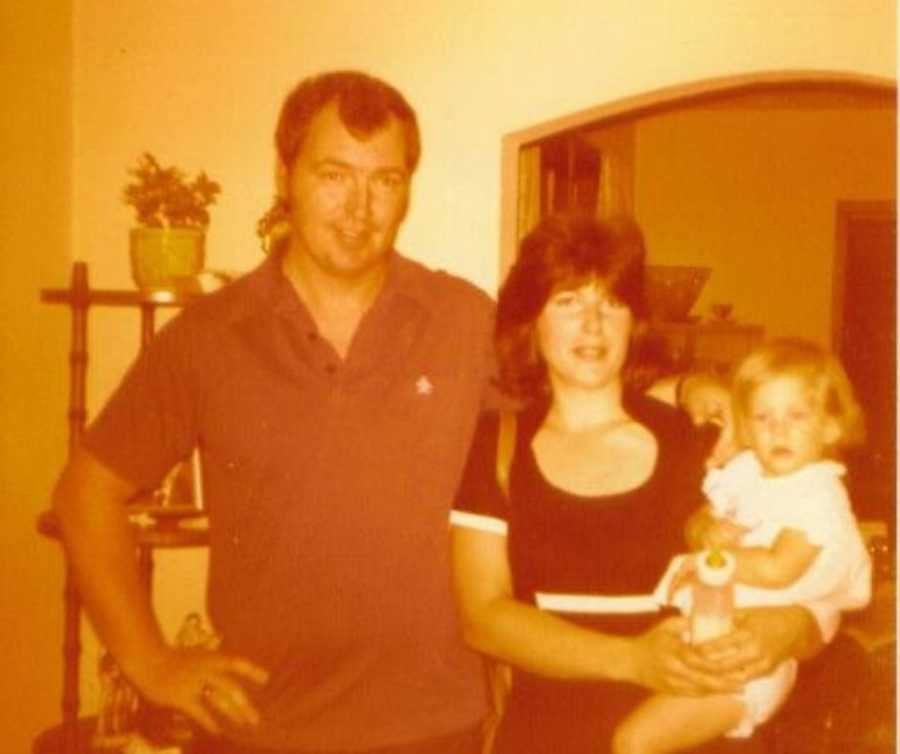 After hanging up with her the tears came  They came fast and hard. I was wailing so hard when my husband came in, I couldn't get the words out of what was wrong. My mom was fighting stage 4 lung cancer at the time so he thought something had happened with her. It took a minute to get all the words out as he was holding me tight. Then something odd happened that caught me totally off guard. He started chuckling. I pulled back and said 'What's so funny?' He smiled and said 'I don't know why you are so upset. Your dad is such a jerk. You just hit the new dad jackpot!' and we both started laughing. I guess this ride isn't so bad after all.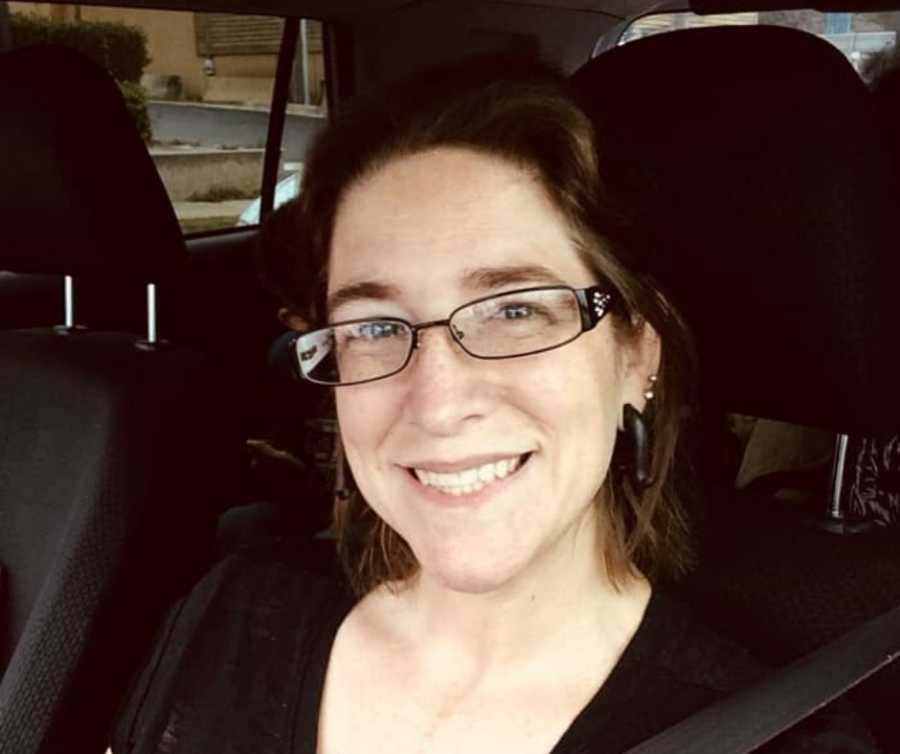 I still find myself so mad at my mom. Mad at her for lying to me and to her husband for all these years. He treated me terribly my whole life so much so we never kept in contact after my parents divorced. That wasn't fair to me. When they finally got divorced when I was 13 she had him pay child support for years. That wasn't fair to him. This whole web of lies is consuming me day after day. I can't let it go. All the what if's swirl around my head. What if I could have known my real dad sooner? What if I could have had a dad growing up who treated me like he loved me? What is my mom's husband going to say when he finds out? What would my life have been like if I had the chance to grow up in a different place? Do I look like him? Who is this mysterious man?  So many questions. Sharp turn ahead.
After 24 hours of constant crying on my husband and friend's shoulders I pulled myself together enough to start finding answers on my own. All my mom was able to provide me was a city and a name. That wasn't much but at least he had an unusual name so I thought that would be helpful. I typed it into the search bar and the first thing that popped up was an obituary. I was too late. He was gone. I called my mom to confirm the name and the city and she said yes, it was him. I asked her if she had told my dad that I'm not his daughter yet (since I don't have his contact information) and she said no and now that she knew my real dad was dead there was no reason to tell him. I called my brother to tell him what was going on and he agreed with my mom. He said all it would do is hurt him and not bring my real dad back. I was not happy with that answer but decided to deal with that at a later time. I then reached out to the new cousins I had found through the ancestry website to see if any one of them knew my father and could tell me about him. I never received any correspondence back from anyone. The ride continued.
A few weeks later I picked back up the search. I really wanted to know who my dad was. I've never been in the position of having to be an investigator before so I wasn't exactly sure where to start. I began searching his full name and variations of his name but didn't get too far with anything. I enlisted the help of a friend who went to town on my quest as well. It wasn't long before my friend messaged me with exciting news. There were two people with the same unusual name living in the same city and one of them was still living. I went from having a dad to finding out he wasn't my dad to finding out who my dad was to finding out he was dead to finding out he might still be alive. I want off the ride.
I ended up messaging every person on Facebook, the ancestry website and LinkedIn that had my dad's name in hopes one might be a hit. The hit came. I received a phone call one afternoon and it was my real dad. He said he knew I was trying to get in touch with him for a while and he figured now was as good of a time as any to reach back. That was probably one of the best things that has ever happened to me. There were unstoppable tears of joy flooding down my cheeks as I learned I had a brother and a step sister and two nieces. I am an aunt! This was everything I always wanted out of this whole journey . I was so happy to finally have my dad. We talked for a while before he had to get his food off the stove. He promised to stay in touch and he would send me a photo so I could see what he looked like. The next day he called just to say hi. In my 40 years on this earth my old dad had never once called just to say hi. This was monumental. I told anyone who would listen about this great man I had found. I was on cloud nine. Unfortunately I was too high to see the next drop. This one blindsided me. Hold on tight.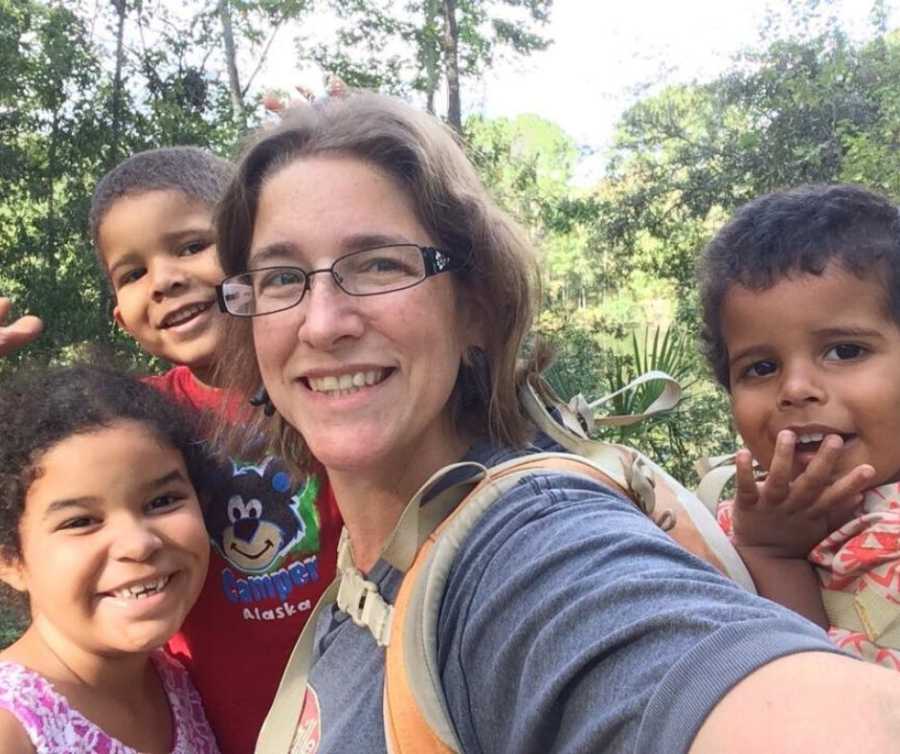 The next day we were going down the road, my husband driving and I scrolling through my emails. I'm sure it was a shock to my husband when he looked over to find me with my hand over my mouth and tears once again streaming down my cheeks. There in black and white was a message from my new dad saying my existence is causing his wife too much pain and therefore he has to cut off contact with me. I read and re-read it to make sure what I was reading was correct. HOW IS THIS POSSIBLE?!? What happened to the sweet caring man who had called me just the day before? There was that familiar yanked out stomach feeing again. If I never feel that again in my life it will be too soon.
To this day I am still my mom's dirty little secret to be swept under the rug. Both my mom and brother forbid me from telling my old dad. I strongly feel he should know but they say it is best he doesn't. Why must I carry this burden alone? It feels like someone flipped a switch and I'm not the same person. I feel broken, empty and cheated.
I still send occasional messages to my biological family in hopes they will contact me one day. I have never heard back from my father and my newfound  biological brother has never attempted to contact me. I hope they know if they choose to have a relationship with me that I welcome them with open arms no questions asked. I would do anything to meet them and give them a great big hug. I'm sure my kids would have them wrapped around their fingers as well.  Until then I grieve. I grieve for the original family I had and the new family that wont accept me. The death of two families is a hard pill to swallow but I have an amazing husband and strong friends to lean on when I need a little help. I have also found an online support group that was formed by others in similar situations. I'm so thankful it is there. I feel a huge weight has been lifted off of me. I want to shout from the rooftops but posting on here is just as well. I don't feel so alone and hopeless anymore. The outpouring of love and acceptance from total strangers has been very healing."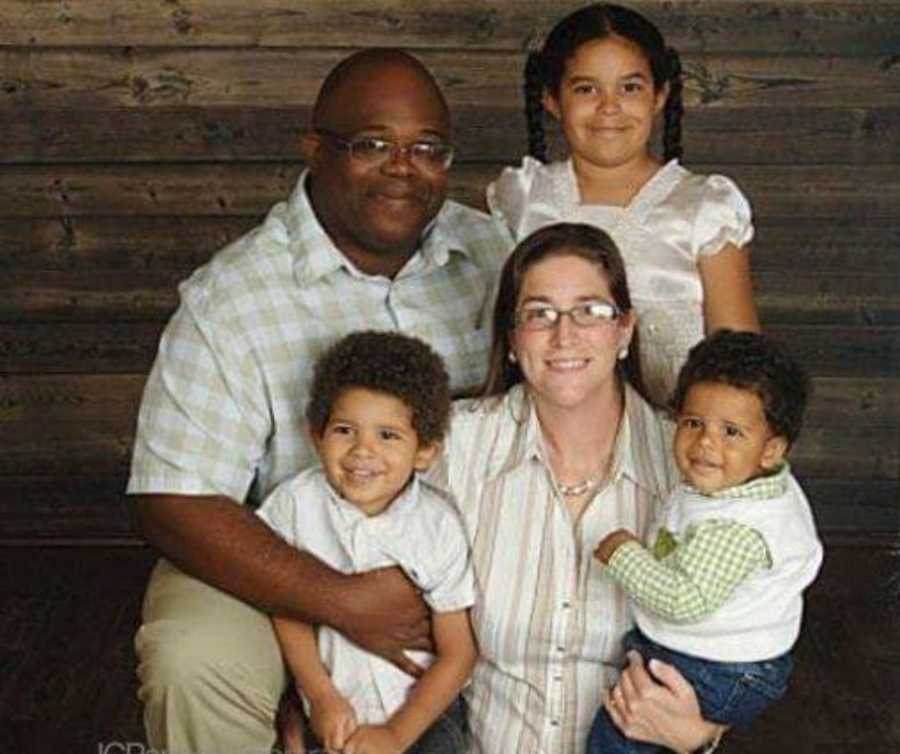 This story was submitted to Love What Matters by Carmen Richardson. Submit your story here. For our best stories, subscribe to our free email newsletter or YouTube channel.
Read more powerful stories here: 
'I got the call at 6 p.m., left my kids with my husband and drove to her house with my socks crammed into my Birkenstocks.': Mom urges others to 'just show up' when friends need you, 'She didn't need Pinterest, she needed me'
'I whispered to Santa, 'He is blind and autistic and is very interested in Santa.' He said, 'Say no more,' and immediately got down on the floor to greet my little man.': Mom thanks 'Best Santa Ever' for giving son magical holiday experience