While everyone has different goals for what they want in life, one constant desire remains: finding love.
But can you learn how to make someone fall in love with you so you can find that one person to spend the rest of your life with? After all, love is not one-sided. True love is mutual and there could be a way to help have your feelings reciprocated.
Is It Actually Possible To Make Someone Fall In Love With You?
Falling in love can feel coincidental but relationship experts have found that there is a bit of science involved in it. While you can't force someone to love you, you can use strategic, loving techniques to help the person of your desire reciprocate your feelings. There are certain psychological methods people can use to show love and by using these with someone you love, you can increase your chances of them feeling the same way.
How To Make Someone Fall In Love With You
If you are ready for a real-deal romance, whether you are looking for love or think you've found the one, try out these loving ways how to make someone fall in love with you.
1. Engage in Strong Communication
The days of playing hard to get or playing a game in dating at all are long in the past. The best way to start a relationship off on the right foot is by engaging in solid communication with someone you are interested in.
Be open about what you are looking for in a relationship and your life. Stand firm in boundaries you may have. Be a good listener to a potential partner's own needs. Communication has to go both ways, so establish a strong rapport right off the bat. 
2. Make Eye Contact
Eye contact can be a very powerful form of physical connection. Gazing into the eyes of someone you are attracted to shows that you have a genuine care for what they are saying and allows you to convey your own feelings without using words. Maintaining eye contact is an effective way to flirt, whether you are on a first date or a tenth date.
It can feel a bit intimidating at first to engage in such strong eye contact. If you're serious about falling in love, work towards overcoming that fear and practice your eye contact skills. You will be pleasantly surprised at the results.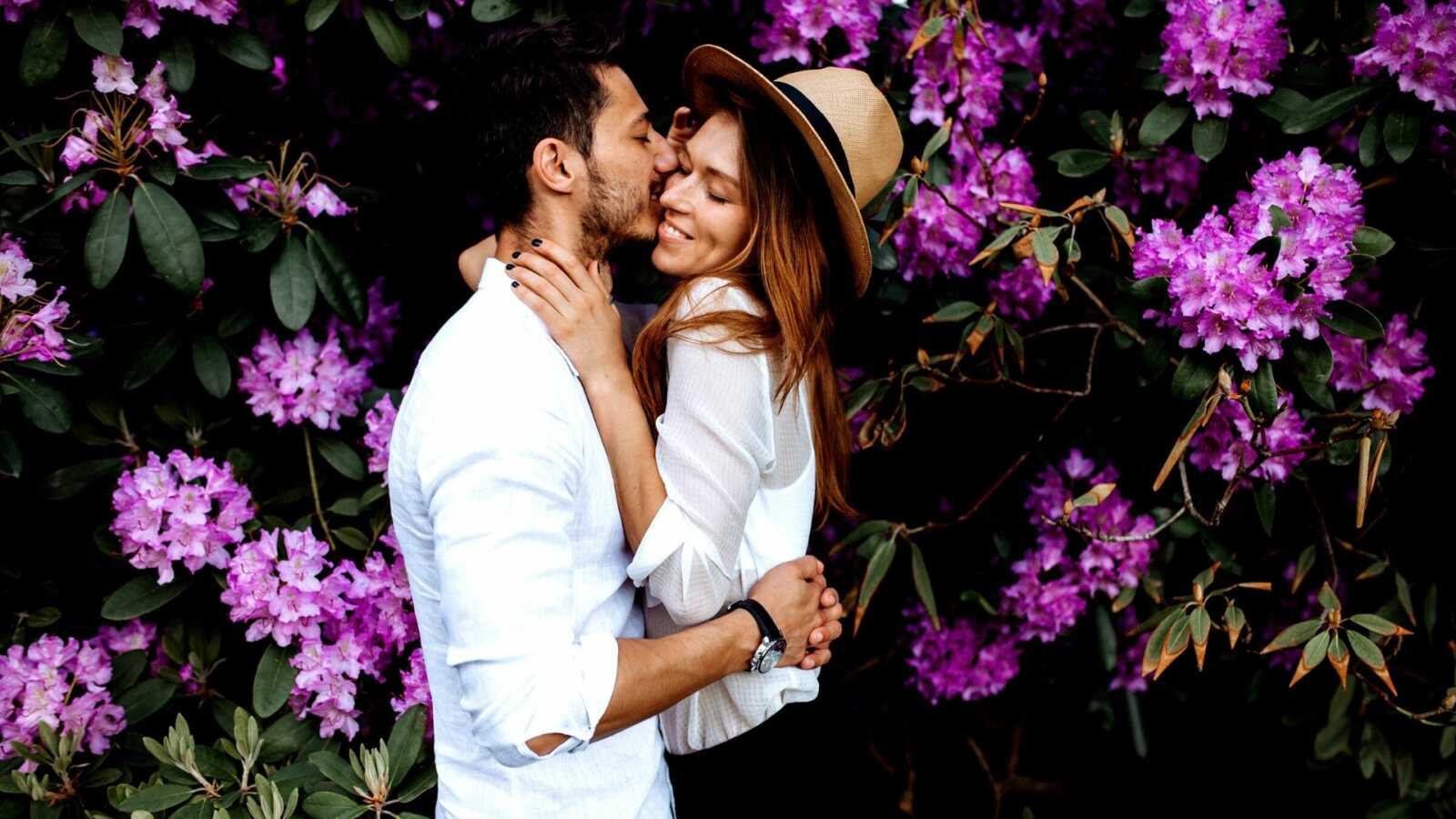 3. Make Them Feel Appreciated
Everyone has the desire to feel appreciated in their life and unfortunately not everyone has relationships – romantic love or otherwise – that make them feel that way. To intensify your bond with someone, make it a point to show your appreciation for them. Thank them for the little things they do for you, such as picking a place to eat or bringing you a gift. 
You want to show someone your appreciation for what they do outside of your relationship with them as well. From their work to how they care for their home to the community service they engage in, recognize and appreciate what they do in their everyday life. It also shows that you are interested in their likes. 
4. Engage in Physical Touch
Physical touch is a wonderful way to increase intimacy with someone you are attracted to. It can be as simple as touching their arm or leg while they are talking or holding hands as you walk down the street. 
Pay attention to their body language to gauge how much or how little they are comfortable with. Usually, they will reciprocate the touching, and when they do, they will often touch you in ways that enjoy being touched. Follow their lead and try to match how they touch to build that connection. 
5. Be Interested in Their Likes
While there is a lot of discussion on connecting with a partner from the idea that opposites attract to the importance of shared interests, there is no one-size-fits-all approach. You can enjoy similar interests and have different ones while leading a romantic relationship. What does matter greatly is taking an interest in their likes.
By taking an interest in their likes, you show them that you care about what they are passionate about. You don't have to enjoy it yourself, but you can still engage in conversation with them about it. Ask them questions to learn more if it's something new to you. Offer to join them in their interest if it's something you might like. 
6. Pay Attention to Your Body Language
Body language is an incredibly powerful form of non-verbal communication and you want to ensure that you are communicating your feelings accurately. Smile when you are with them. Keep your arms open and inviting instead of crossing them over your body, which makes you look closed off. Lean in close as they talk and try to remove too much distance between the two of you when you can.
It's a good idea to mirror their body language as well. After all, it's a form of communication, so by mirroring how they are using their body to communicate you find yourself in a compelling body language conversation. 
7. Don't Try Too Hard
When people fall in love, it can be exhilarating and when a relationship is in the early stage, you can't get enough of the other person. If you are desperately wanting them to reciprocate your feelings, it can be easy to fall into a pattern of trying too hard. Avoiding being too heavy-handed with a new relationship right away as this can add undue pressure on a new relationship. 
As difficult as it may seem, try to dial back your excitement a little bit. If it helps, try to spend time more time with friends or journal your feelings to get them out of your system. Use the tips above when you are together as a way to focus your intense feelings on driving your relationship to the next level.
There is no doubt about it, being in love is one of the most incredible feelings in the world. Now you have the tips to know how to make someone fall in love with you so you can find your very own love story.
This article was written exclusively for Love What Matters by Kate Fann. Be sure to subscribe to our free email newsletter for our best stories.
Read more stories like this:
We Only Fall in Love with 3 People in Our Lifetime — Each One for a Specific Reason
'She's the kind of girl I would marry.' We were strangers in Vegas. He turned out to be my best gamble ever.': Military spouse urges 'let yourself fall in love' after long-distance relationship
Do you know someone who could benefit from reading this? SHARE this story on social media with family and friends.