"My name is Skylar Fontaine, I'm 18 and a senior. My boyfriend's name is Pvt. Gage Moak. He is 19. We have been dating for a year. We went to the same high school together and met because we both played soccer. He graduated boot camp in January and is in Military Combat Training. I haven't seen him since January 22.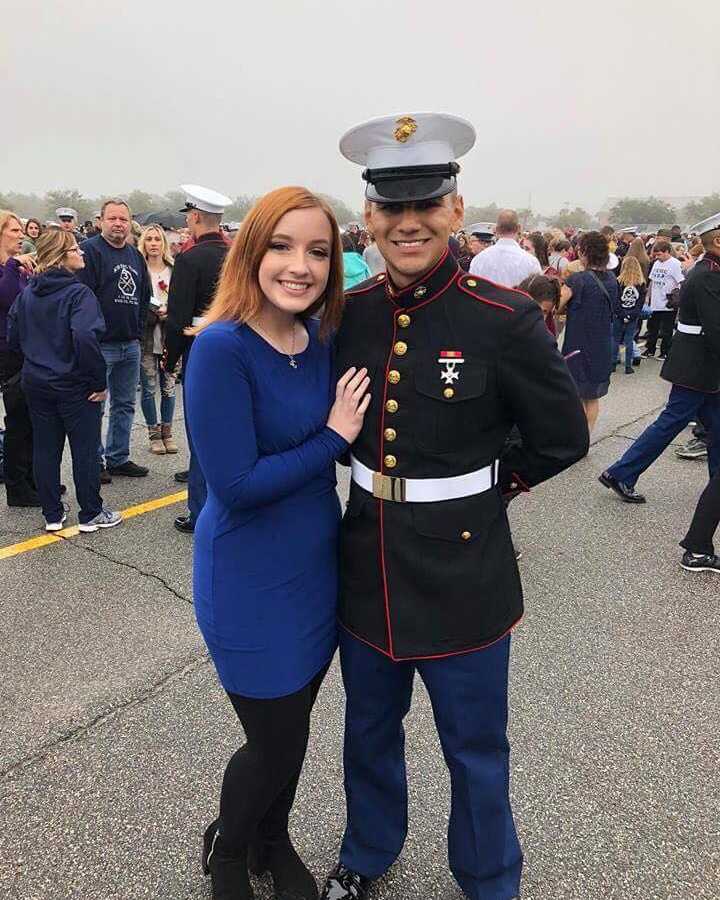 Our prom was March 16, 2018. We graduate the first week of May, so we have a prom a bit early so it doesn't interfere with testing. When I realized Gage wouldn't be home for prom, I had mixed emotions. I was upset, but at the same time… I support him 100% and I'm willing to deal with him being away, because he's the one making the ultimate sacrifice. I have been with him through his entire process of becoming a Marine, and that has given us a special bond.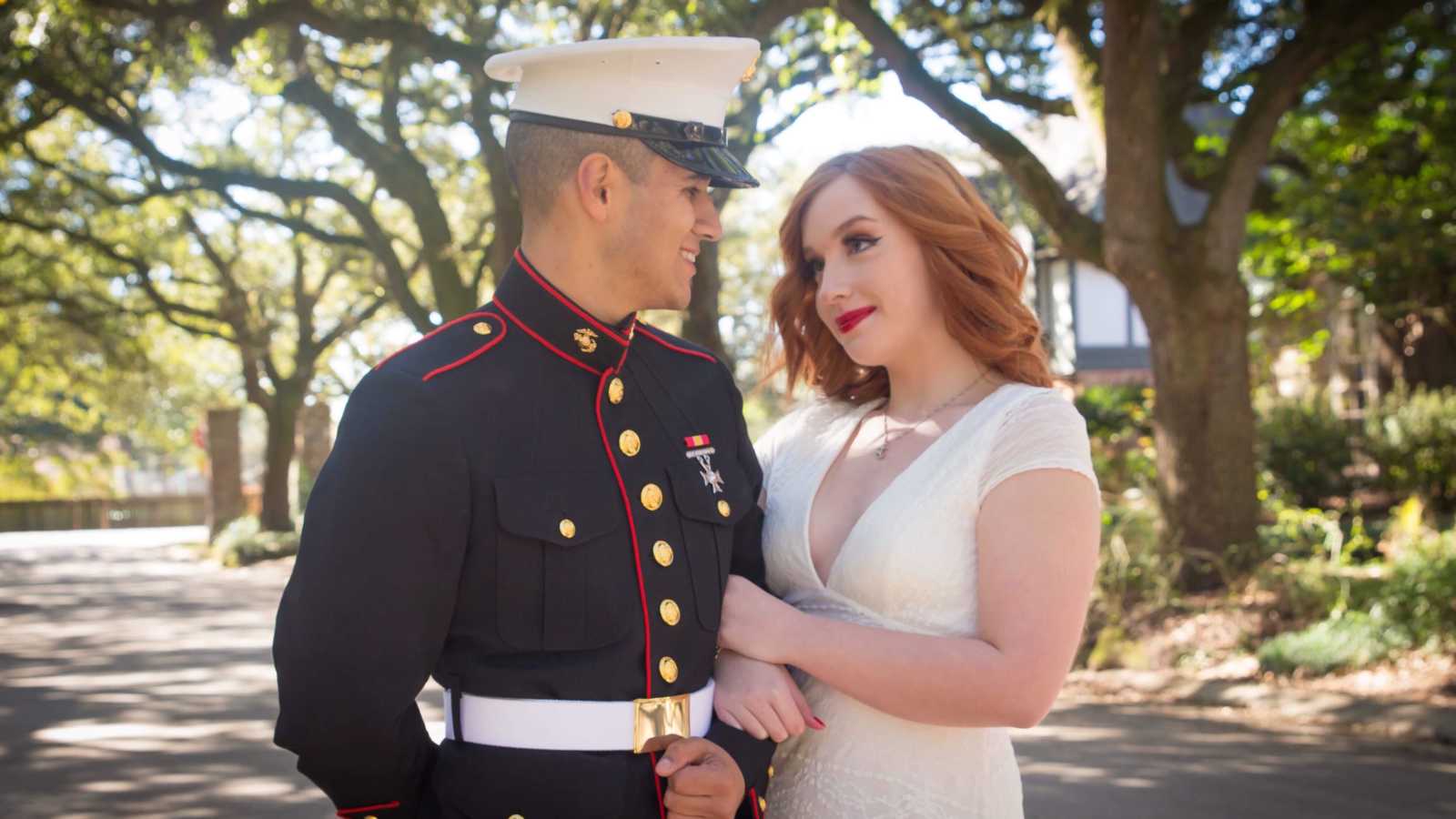 Clay Moak, Jr. is Gage's little brother. He is 2 years old. Since Gage wasn't home to take me to my senior prom… his little brother stepped in to take his place posing with me for pre-prom photos. Needless to say, this girl was so happy.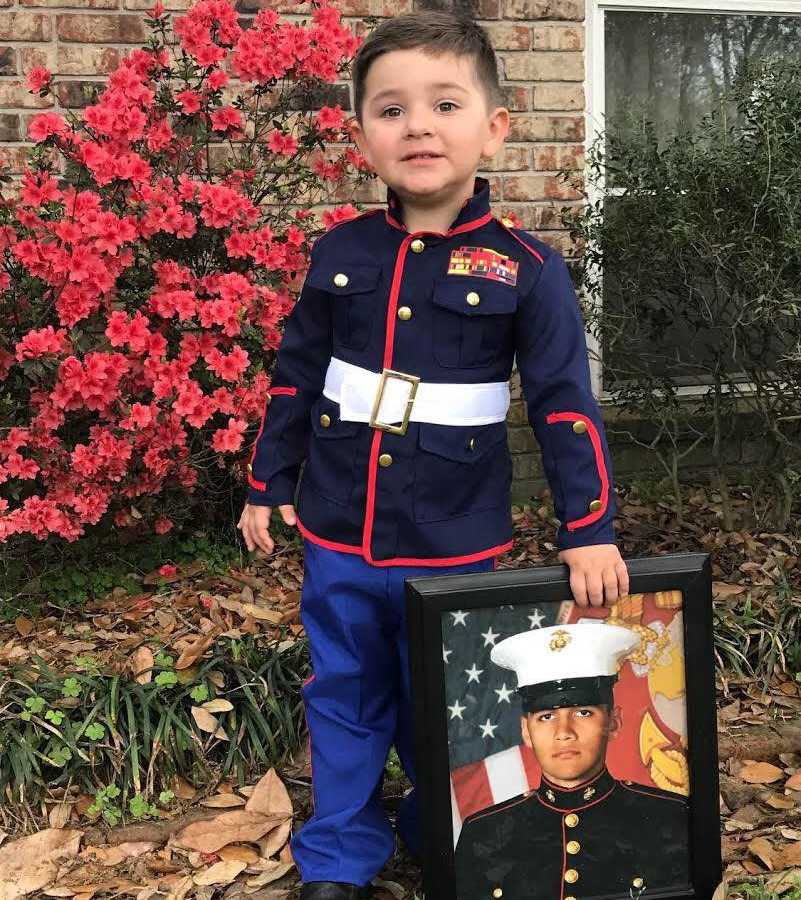 I thought these photos would be a sweet gesture to send to my boyfriend while he's away. He is a family man and very sentimental. He always puts his family first, and that's his motivation to be a United States Marine.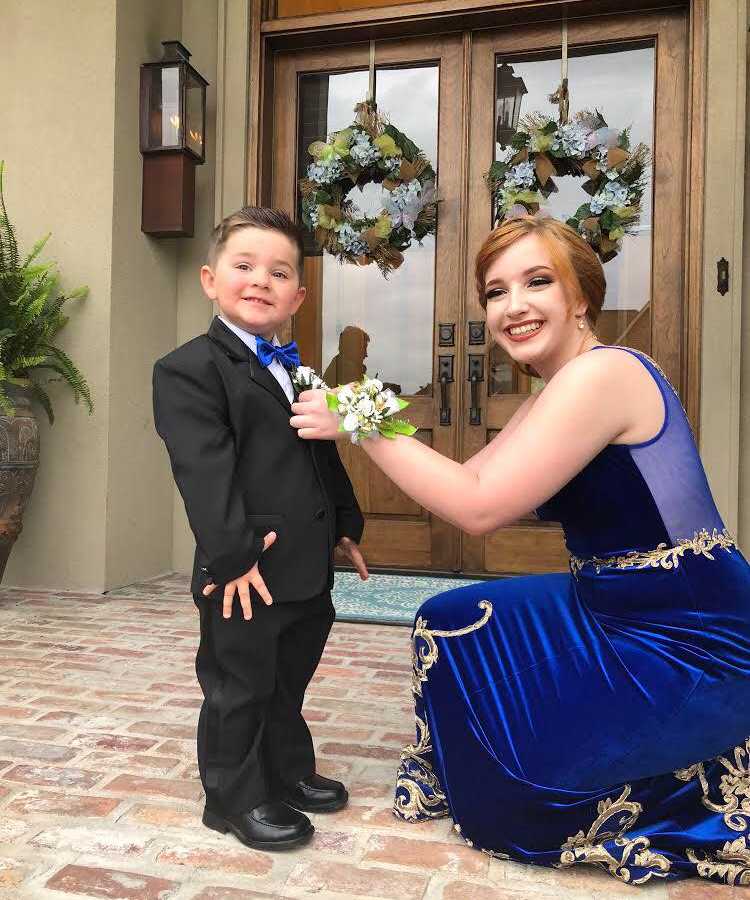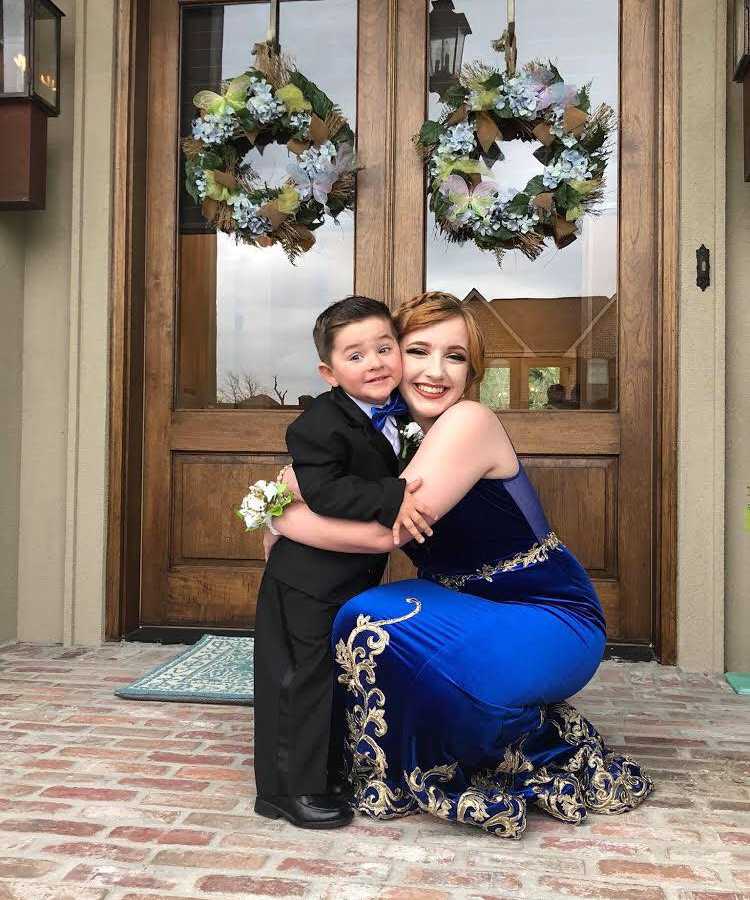 Clay Moak, Jr. wants to be just like his big brother! He always greets me with a hug. I care about him so much! I would do anything to protect him! He is like my own little brother.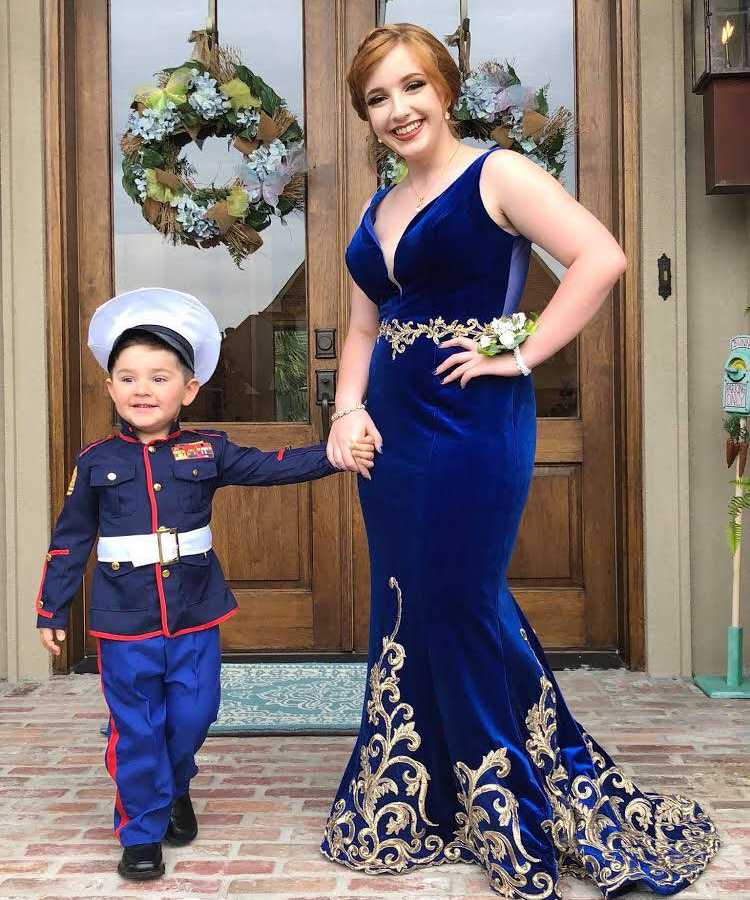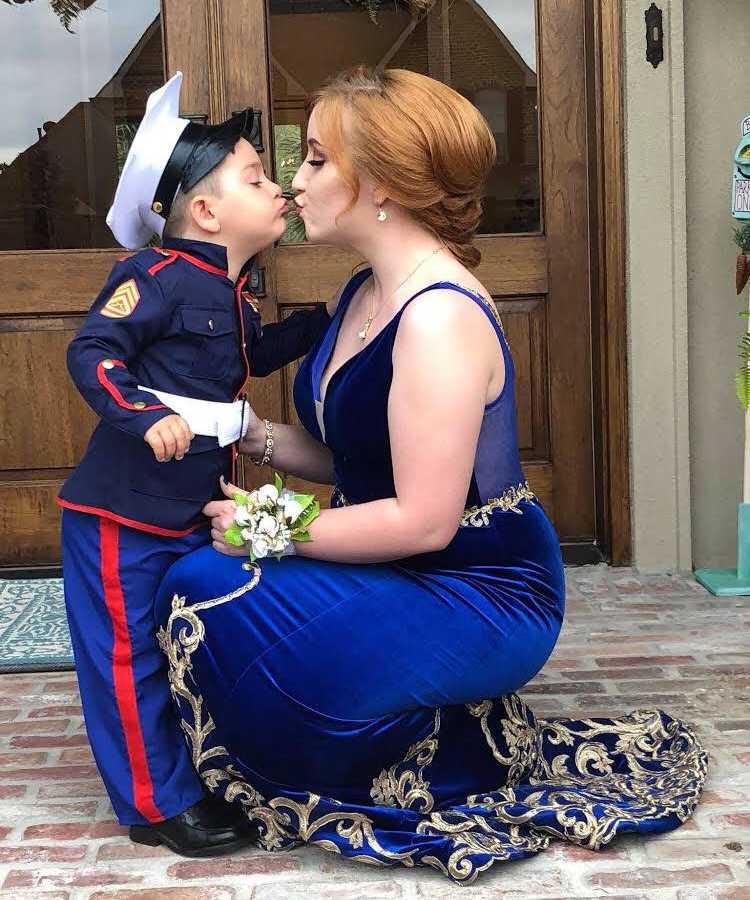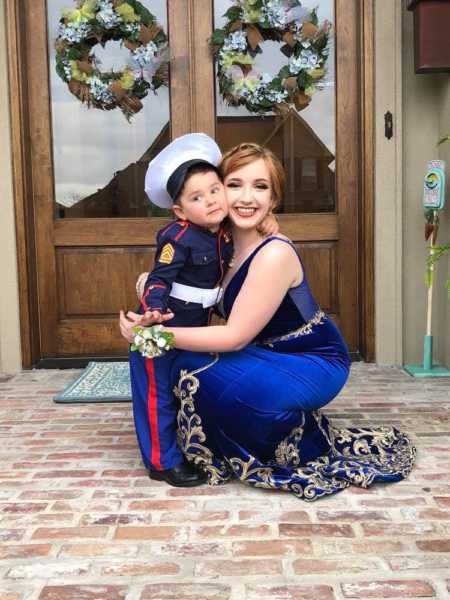 Gage's family has been so accepting and loving towards me since day one! They were so excited for these photographs to send to their son who is  away!! My boyfriend was so thrilled!
Even though Gage is 1,000 miles away, a Moak still made sure I had a great prom! It meant so much to me to have Gage be a part of my night, even though he couldn't actually be here with me."
Gage was thrilled to have his mini-me step in.
"I had been training that day and wasn't able to look at my phone until later that evening, and when I saw Skylar and Clay, it was unreal," he said. "I miss them and my family more than words can describe. Seeing their smiles motivates me more than anything. All the positive feedback is awesome!"
My boyfriend is a Marine and isn't home to take me to my senior prom… so his little brother stepped in and took his place. Needless to say, this girl is so happy 😍💞 pic.twitter.com/7CT5KT0cYX

— sky🌻 (@idk_skylar) March 16, 2018
This story was submitted to Love What Matters by Skylar Fontaine, 18, of Louisiana. Submit your story here, and be sure to subscribe to our best love stories here.
Show your love for the active duty heroes around the world. SHARE this story on Facebook.