"I was six when the Flint, Michigan water crisis began. Only we had no idea there even was anything wrong with our water. We knew they had changed our water source to save money to be able to give us an even better water source.
I remember my family dealing with rashes, we thought it was just eczema. My baby sister was so bad she had to use special oil and be wrapped in plastic wrap at nighttime. Sometimes the water smelled awful, sometimes it wasn't perfectly clear like the water you get from a bottle, and sometimes it didn't taste good at all.
I was 8 when a doctor at my doctor's office came out and said the water was poisoning us. That she had proof that it was hurting kids.
I remember my mom telling us not to drink the water, to not even play in the water. It took my little brother and baby sister a long time to learn to avoid the water. It also meant no more bubble baths because the water was giving us rashes.
I saw kids were being hurt by the water and I wanted to help them. I begged my mom to let me help. She didn't really know what to tell me but she started taking me to protests, to help pass out water and supplies and she helped me use social media to share with the world.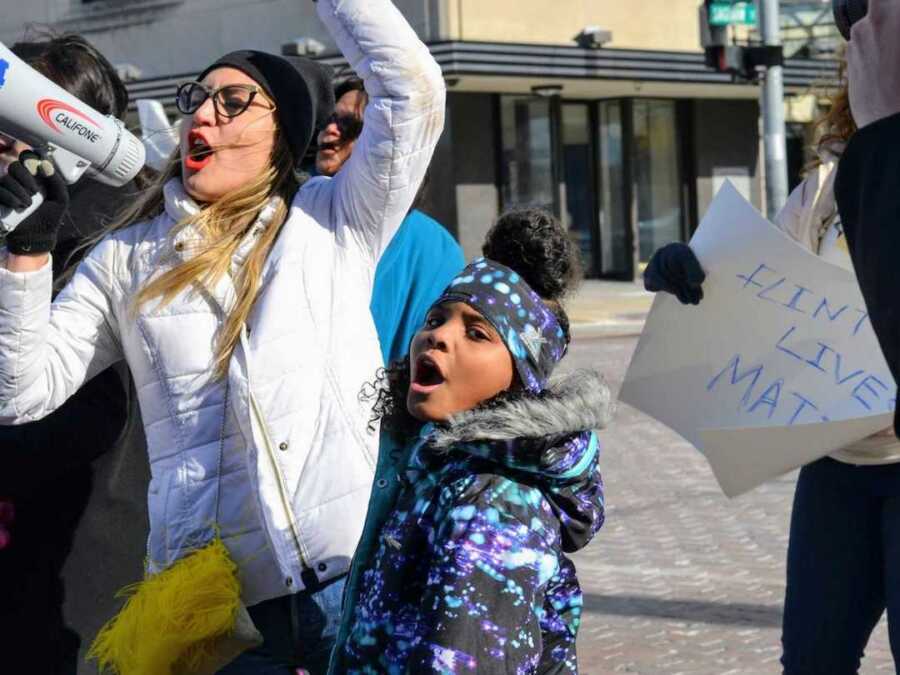 We even got a chance to go to Washington D.C. on a bus for the congressional hearings. Before we left and went to D.C. I asked if we could write to President Obama.
A few months later my mom showed up in my class with a ton of camera people. She started reading me a letter that President Obama sent to me. He was actually coming to Flint to meet me, I thought it was a prank… so did my teacher and principal.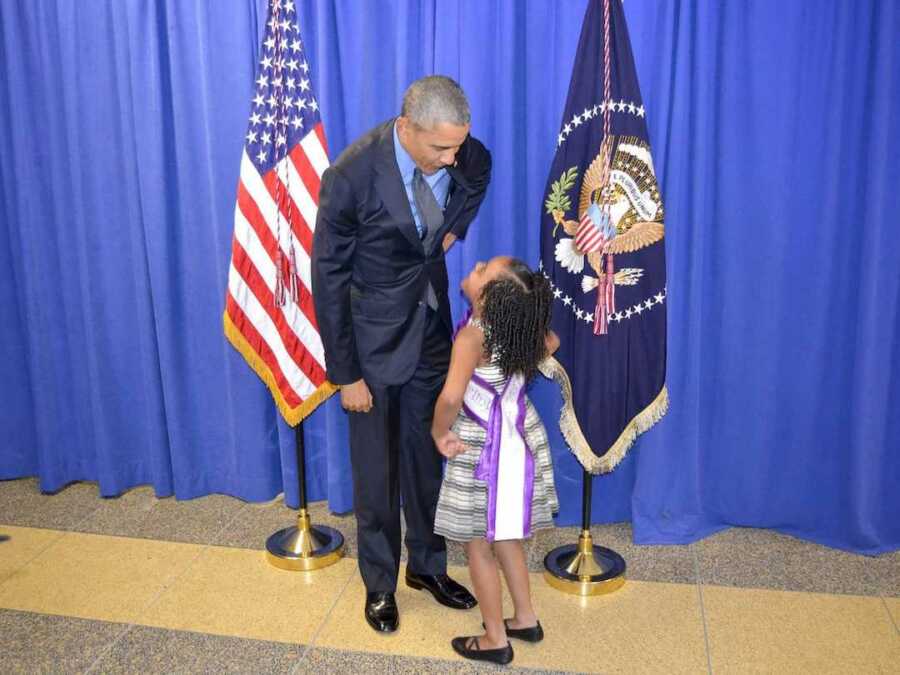 After President Obama came to Flint I kept on fighting for Flint Kids. Along the way, I dealt with a lot of bullies, but for every bully and mean comment, I saw 20 positive comments.
I have traveled all over the country talking about Flint and how amazing the kids in Flint are. I've spoken in Washington D.C. three times.
I also make sure to always give back to the kids in Flint. For going back to school, I partnered with a nonprofit and was able to give 1,000 kids in Flint a backpack stuffed with school supplies. At Christmas, I raised $18,000 for a huge Christmas party for 500 Flint kids with thousands of toys.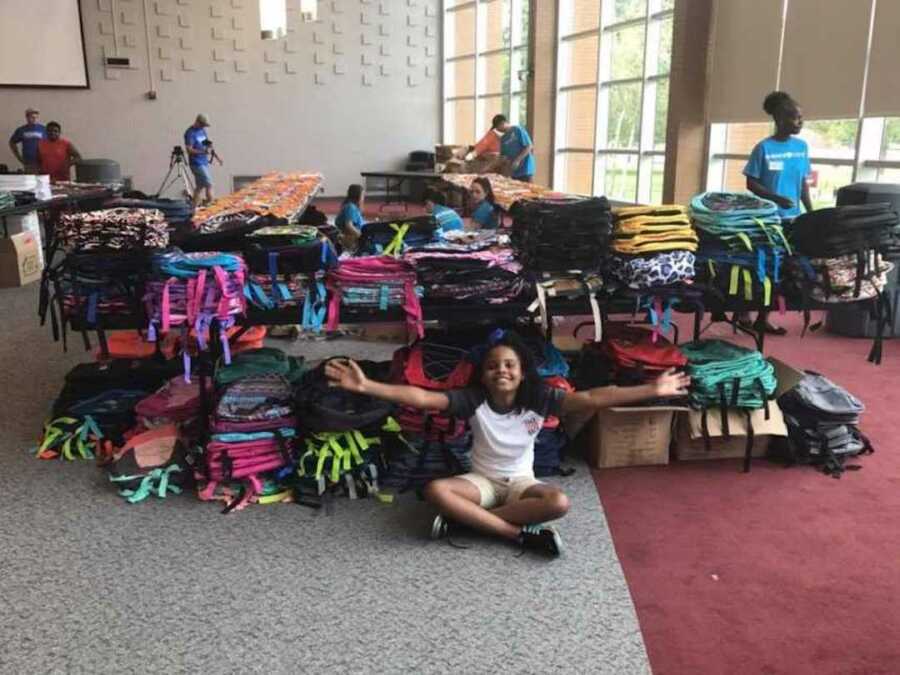 Recently I was able to help 800 kids see the 'Black Panther' movie and they all walked away with a comic that featured a superhero of color.
My Dear Flint Kids Project has collected almost 4,000 letters of positive affirmations to Flint Kids. This past week I was able to raise enough to buy out a theater for a screening of Disney's 'A Wrinkle In Time' and I got over 1,100 copies of the 'Wrinkle In Time' book donated to kids in Flint.
I am just getting started this year. I have at least six more big projects planned for the rest of the year.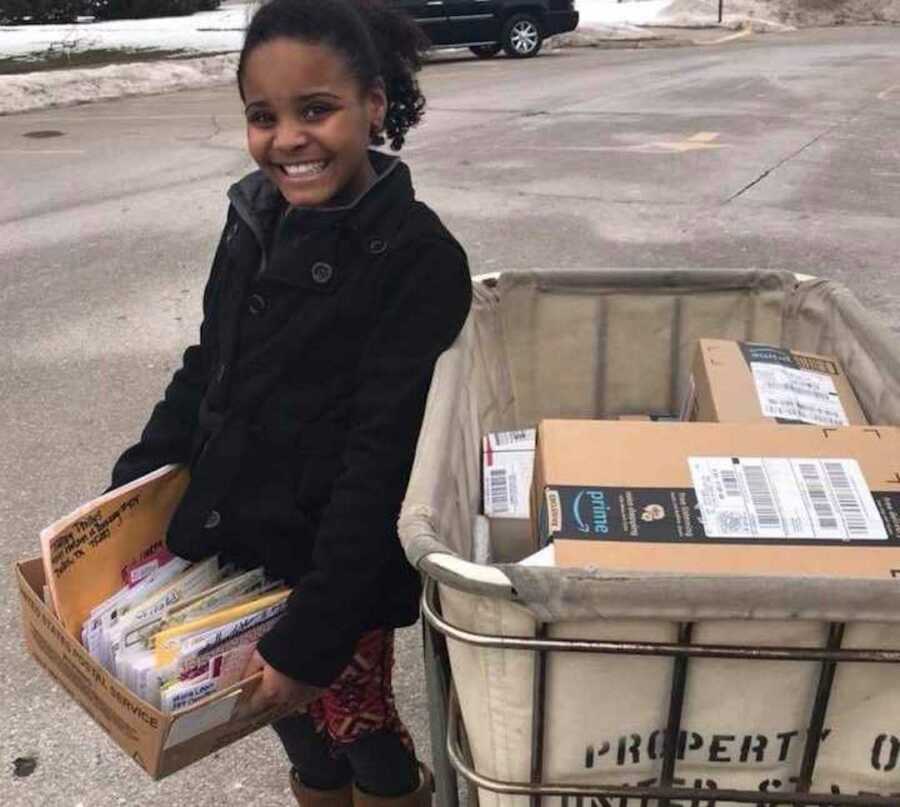 Helping Flint Kids means a lot to me and I know in order to continue helping them we need leaders that want change, which is why I want to run for President when I grow up because I know that I can use that office to change the entire world for the better. But until that time comes I will be a Flint Kid that loves helping Flint Kids."
My name is Mari. Im 10 years old. In April I will have been living through the #FlintWaterCrisis for 4 years, I've been fighting for almost as long. I want to be President when I grow up. But until then I will fight for #FlintKids pic.twitter.com/6LSKbxJP9t

— Mari Copeny (@LittleMissFlint) February 24, 2018
This story was submitted to Love What Matters by Mari Copeny of Flint, Michigan. Join the Love What Matters family and subscribe to our newsletter.
Read more stories like this here:
12-Year-Old Starts Nonprofit Providing Kindness For Less Fortunate In His Community
'The pool was cold, green, and dirty. He was in the water for 20 minutes.': Teenaged friend of drowning victim starts nonprofit for awareness
SHARE this story on Facebook if you believe it's not the size of the person, but the size of their actions.