"'What do you mean there's no toilet paper left? We're almost out and there are five kids that live here. What about wipes? Out too? Ugh.'
This can't be real. I decide to run to the store myself and honestly can't believe what I see. People everywhere, shelves empty, and lines a mile long. I only debate for a few minutes before diving right in.
Besides, what choice do I have? School is canceled, our spring break trip isn't happening, and even sports are on hold. Let's face it. I'm looking at a lot of time at home with these five kids.
Home. Alone. With five kids.
I go through the aisles, searching for the essentials. I almost knock over a display of spaghetti sauce that was left out haphazardly. In this new, bizarre world, I look around to make sure the rapture hasn't happened.
I quickly start grabbing things and find I am terrible in a crisis. My cart is full of brownies, Oreos, cereal, and Lunchables. The food of choice for quick, easy meals.
It was at that moment I notice people's faces. Some look scared but most look confused. I lock eyes with a few moms and desperately want to start quizzing them to see if they are facing the apocalypse at home as well. I'm tempted to start a secret mom's club right in the middle of Kroger.
But I keep going and join the masses waiting in line. And that's where I begin to hear it.
'I can't believe this panic.'
'This virus is basically just a cold.'
'Most people don't even know they have it.'
'My sister's boyfriend's cousin had the coronavirus and was fine.'
I start scrolling through my phone and vow not to engage with anyone. It was also at that moment I decide I'm going to do something crazy: I am not going to complain about being stuck at home for two weeks with five kids.
You see, I have a son with special health needs who has been hospitalized several times. Once, he was actually hospitalized for the common cold. True story.
He tested positive for a cold virus and ran a fever of 105 to 106.7 for a solid week. He couldn't stay hydrated and was so lethargic. It was terrible and scary to watch.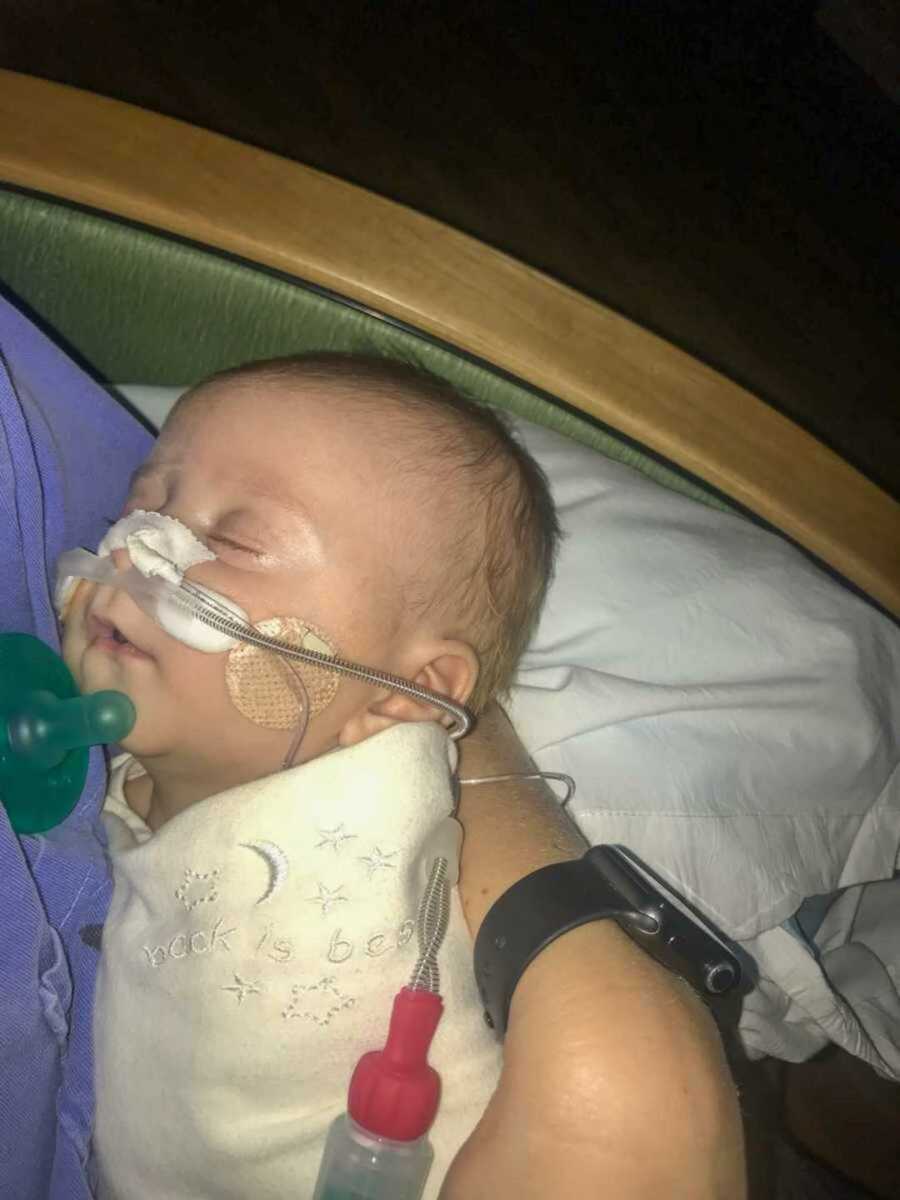 I'm going to make a bold prediction. The same people who think this is no big deal because 'most people survive' are the same people buying toilet paper in bulk. Survival of the fittest I suppose. The weak, poor, and most vulnerable just get a fist bump and told good luck.
Here's a thought: Use this time to show kindness. Check on someone you haven't spoken to in a while. Spend more time in prayer.
And maybe, just maybe, you could share some of that toilet paper with me over the next few weeks. We will be here. At home. Just me and five kids."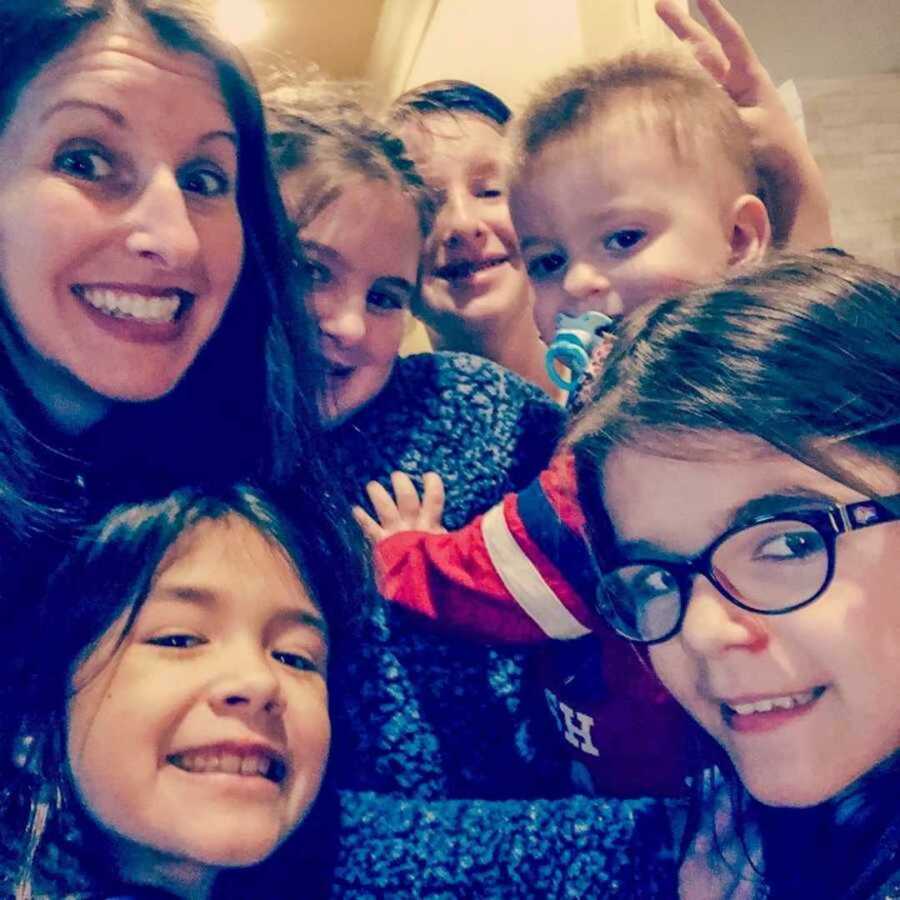 This story was submitted to Love What Matters by Tamra Norman. Follow her on Instagram. Be sure to subscribe to our free email newsletter for our best stories.
Read more stories from Tamra here:
'Hey, Mrs. Norman. Can you take a 4lb premature baby? We really need a place for him to go.' Newborn? Baby? Preemie? 'Are you sure you're asking the right family?!': Woman unexpectedly gets call to foster preemie baby
'I wiped away tears and quit ignoring the calls from CPS. 30 minutes after I told my 1st grade students goodbye, I had a 4-week-old baby placed in my arms.': Mom says fostering journey is 'nothing like I imagined'
Do you know someone who could benefit from reading this? SHARE this story on Facebook with family and friends.